More than 100 migrants were rescued by the Open Arms from a sinking boat in the central Mediterranean on Wednesday. Help came too late for at least six people, including a baby.
The six-month-old baby died onboard the "Open Arms" rescue ship after he and his mother had been rescued, the Spanish organization that runs the ship said on Twitter.
They first said the baby had been a girl, but later clarified that the victim was a boy named Joseph from Conakry, Guinea. They said that the child had died "despite the enormous efforts of the Open Arms medical team."
The team from the Open Arms rescued roughly 100 people from their sinking, overcrowded rubber dinghy on Wednesday. According to the news agency AP, members of the rescue crew had been searching for the boat in distress for hours before they found it.
The boat had started to sink after its floor collapsed, the Open Arms Foundation said. During the rescue, five dead bodies were also recovered.
Several hours later on Wednesday, the Open Arms reportedly carried out another rescue mission, taking in 64 people. In a previous rescue earlier this week, the organization had brought 88 people onboard.
After the Italian coast evacuated five people and the dead baby's body via helicopter, there are now 257 people aboard the ship, according to Open Arms.
More than 800 migrant deaths
This latest shipwreck was the second recorded this week off the coast of Libya, according to AP. At least 13 migrants, including a child, died on Tuesday after their boat capsized.
The sea journey to Europe is extremely dangerous for migrants. 804 migrant deaths have been recorded in the Mediterranean so far this year, according to the Missing Migrants tracker from UN migration agency IOM.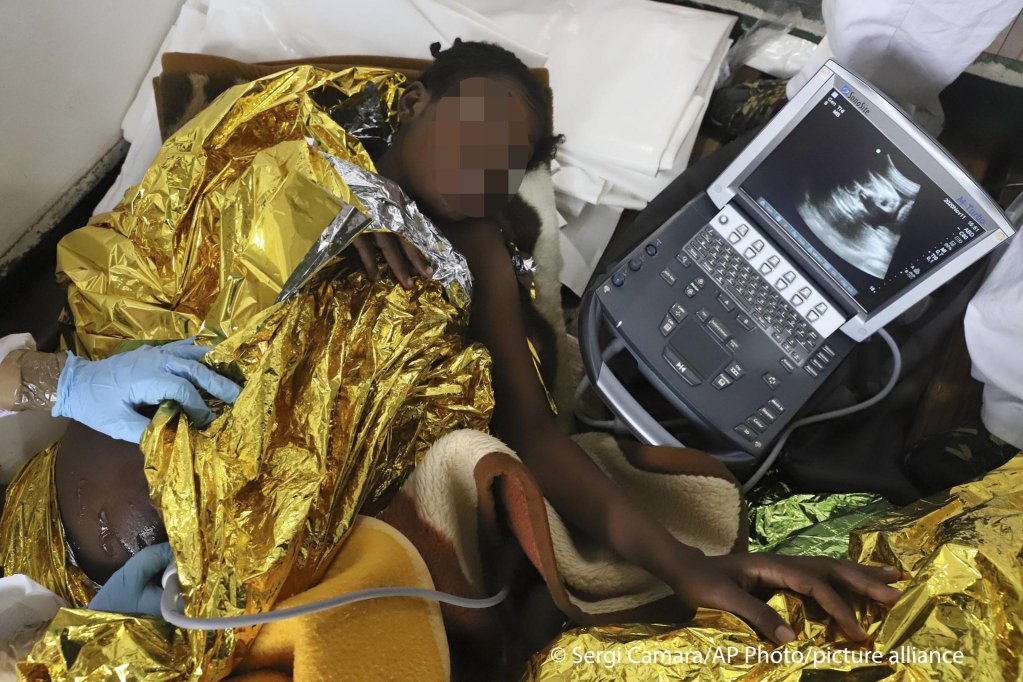 Overall migrant arrivals in Europe via the Mediterranean are down so far this year: Roughly 68,000 migrants have arrived on European shores since January 1, 2020; during the same period last year, the number was more than 102,000, according to IOM's Missing Migrants tracker.
But the Central Mediterranean region (the stretch between Libya and Tunisia on the African side and Italy and Malta on the European side) has seen a dramatic increase in arrivals: Close to 32,000 people have arrived so far this year, compared with just over 14,000 during the same period last year.
War-torn Libya is key transit point for migrants from Africa and the Middle East, many set sail in overcrowded dinghies in the hope of making it to Italy.
With AFP, AP, dpa