On the Spanish island of Gran Canaria the army has set up a new tent camp for migrants, as around 2,000 people remained stranded at Arguineguin dock. The island's existing reception facilities are full due to the recent sharp rise in arrivals from West Africa.
The Spanish army has set up a new camp for migrants who arrived on Gran Canaria from Africa. The temporary facility has been erected next to an old military warehouse in Barranco Seco (near Las Palmas in the northeastern part of the island), the army said. With capacity to accommodate 200 people, it consists of 23 tents and bunk beds, according to the Spanish news agency EFE.
The island's existing reception facilities cannot accommodate the increasing numbers of migrants, with as many as 1,600 arrivals last weekend. Up to 2,000 migrants have been stranded on the dockside of the southern port of Arguineguin, some sleeping on the ground.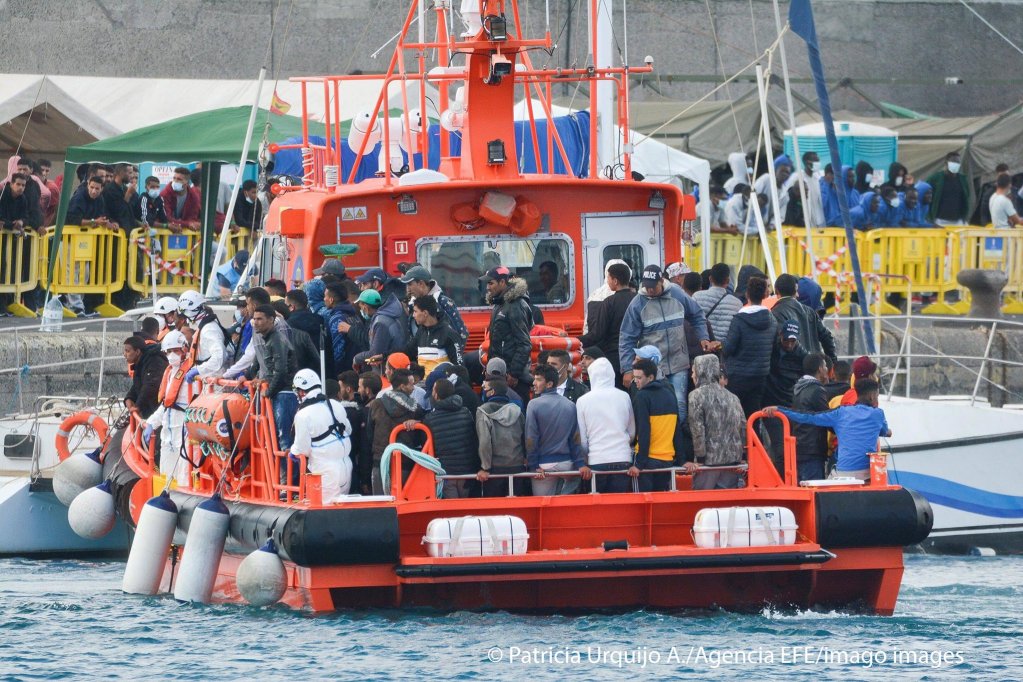 A local magistrate, Arcadio Díaz Tejera, demanded the immediate dismantling of the makeshift camp at Arguineguin dock, saying people there were "crowded like cattle," EFE reported. The interior ministry in Madrid has promised that it will help to provide proper shelter.
Meanwhile, a separate EFE report said Friday that one of 12 migrants who had been receiving hospital care following their rescue at sea had died. Hospital staff told the news agency that three other people were in intensive care.
Also read: Canary Islands: EU Commissioner warns of migration crisis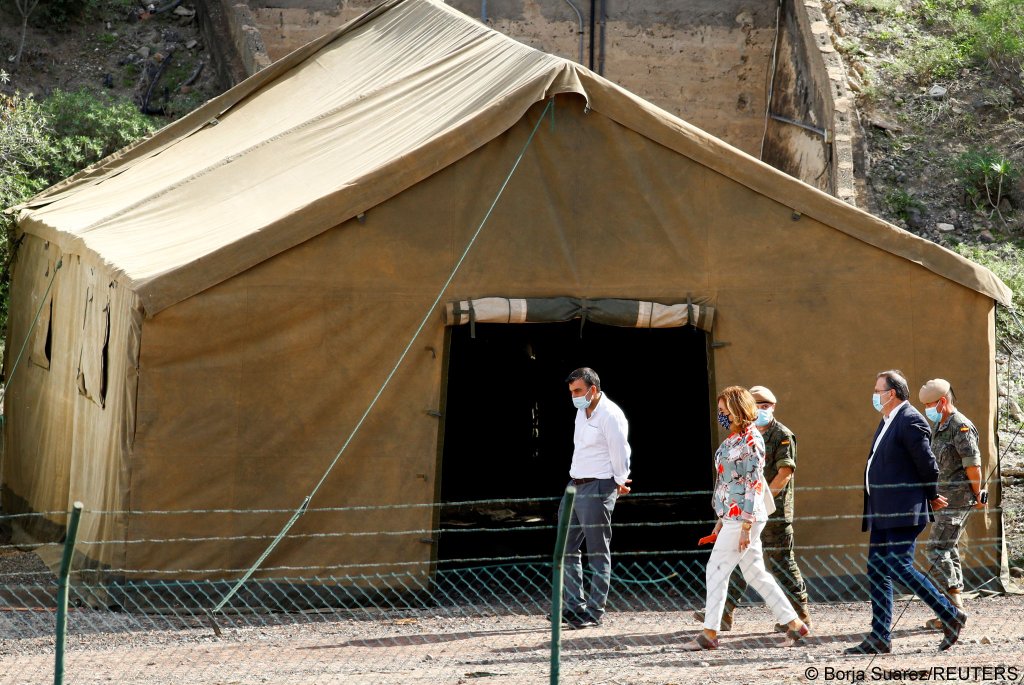 Migration to the Canaries, which are situated around 100 kilometers from Morocco's west coast, has increased ten-fold this year, with about 15,404 people making the dangerous Atlantic crossing. The number is still well below the peak of more than 30,000 arrivals in 2006.
After 2006, when Spain increased security, the number of people making the crossing fell to a few hundred per year. But increased controls on the Mediterranean routes to Europe, as well as economic problems caused by the COVID-19 pandemic, have led more migrants to attempt the Atlantic route.
The dangerous crossing is usually made in simple wooden fishing boats. At the end of October, around 140 people died after their boat caught fire and capsized off the coast of Senegal.
With Reuters, EFE