Early Monday morning a boat with 21 migrants was intercepted by police off Cyprus. It was the third group of migrants who arrived on the island state from Turkey within a few days.
The series of migrant boat arrivals in Cyprus doesn't stop: As state radio RIK reported, Cypriot police intercepted 21 migrants who arrived by boat from Turkey on Monday (November 16) in the early morning.
According to the migrants, smugglers transported them by boat after leaving the Turkish coast some 70 kilometers away. RIK reported that police found no trace of the smugglers.
It was the third group of migrants that landed on the Mediterranean island within five days. Over the weekend, 24 crossed over from Turkey, including five children; and last Thursday, 18 had arrived, also from Turkey.
Migrants don't only come to Cyprus from Turkey: In early September, 183 migrants arrived from Lebanon with five boats in the space of 48 hours. According to Save the Children, there were 21 attempted sea crossings made from Lebanon between July and September, a significant increase compared to 17 throughout all of 2019.
The eastern Mediterranean island of Cyprus is divided between the internationally-recognized Republic of Cyprus (RoC), an EU member state, and the Turkish-administered northern side. Authorities in the RoC have repeatedly requested EU assistance to deal with the arriving migrants and alleviate the overcrowded camps.
Highest per-capita asylum rate
Cyprus has one of the highest first-time asylum seekers per capita rates among all European Union member states (relative to the countries' population size).
Last year, the country of 1.2 million people even topped the list: In the last three months of 2019, Cyprus saw 3,728 first-time asylum requests per 1 million residents, followed by Malta (2,725) and Greece (2,613). That's according to EU statistics agency Eurostat.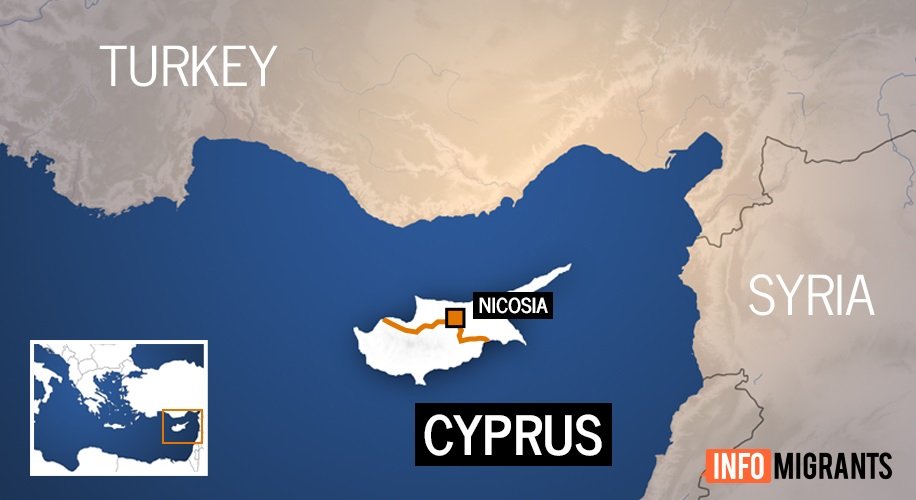 In the same month, the government of the RoC introduced a series of measures to curtail the number of arrivals, including shortening application deadlines and fast-tracking deportations. In June, the government launched a "blitz" SMS campaign with the same goal.
In September, it was reported that the RoC engaged in offshore pushbacks. Returning people to countries where they could face persecution is prohibited by international law.
With dpa