In Bangladesh, the route to Europe is known as "the game". With the help of a dalaal -- a travel agent -- many Bangladeshis hope to make it to a country where jobs are plentiful and they can earn money to send home. But now the international crime agency Interpol is seeking to crack down on the kingpin Bangladeshi smugglers in Libya and a warrant is out for their arrest.
"It's not hard to find a dalaal. Everyone knows someone, somewhere, and it's easy for them to spread their message," 23-year-old Bangladeshi Faruk* told the Middle East Eye in May 2020.
Faruk told the newspaper that he knew there were "hundreds and hundreds of risks" waiting for him on the journey to Europe, but he felt the promise of "Europe was worth it." He also had "almost no knowledge of the civil war that has been raging in Libya for several years," according to Middle East Eye.
In 2019, Bangladeshis were among the top ten nationalities attempting to leave Libya and make it on boats to Europe -- often out of a mixture of poverty and desperation, ignorance as well as hope. In Bangladesh, this route is known as "the game".
'Cracking down on the kingpins'
The people smugglers who take their money have networks which stretch right across Bangladesh and are also established in Libya. Now, the international crime agency Interpol is hoping to crack down on the so-called "kingpins" of these networks. In a "first," the Bangladeshi authorities have shared details of some of the suspected human traffickers with Interpol, reports the Thomson Reuters foundation.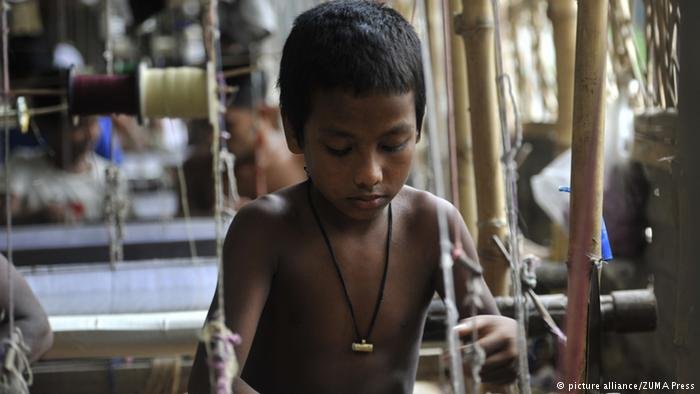 In fact, in the week of November 10, a man called Minto Mia "became the first Bangladeshi trafficker to feature on the international police agency's Red Notice list of wanted fugitives." On the Interpol list, according to Thomson Reuters, Mia was described as "deceiving jobseekers and wrongfully confining and killing people over ransom demands."
Mia is one of six Bangladeshi traffickers which Interpol has added to a list of about 7,000 people they are looking to arrest around the globe. Currently, there are more than 70 Bangladeshis on the Red List, reported Thomson Reuters.
'All kinds of mental and physical pain'
The Red List includes people suspected of murder, use of counterfeit money and the distribution of pornography.
In Libya, Bangladeshi smugglers are suspected to be applying the following method: to keep those they sent there hostage in order to extract more money from them before those able to pay are released and placed on overcrowded boats on the Mediterranean.
One man, Jakir**, told Middle East Eye that when he first arrived in Libya, things were "relatively comfortable." But shortly before crossing, he found himself transferred to another house and locked up and "held in the dark and given barely any food." This is to "make them lose weight before they made the journey," Jakir told the Middle East Eye.
Things got worse after the boat he was put on was returned to Libya and they were "locked up in detention centers run by Libyan militias," according to the Middle East Eye. Jakir said that he was then "put through all kinds of mental and physical pain."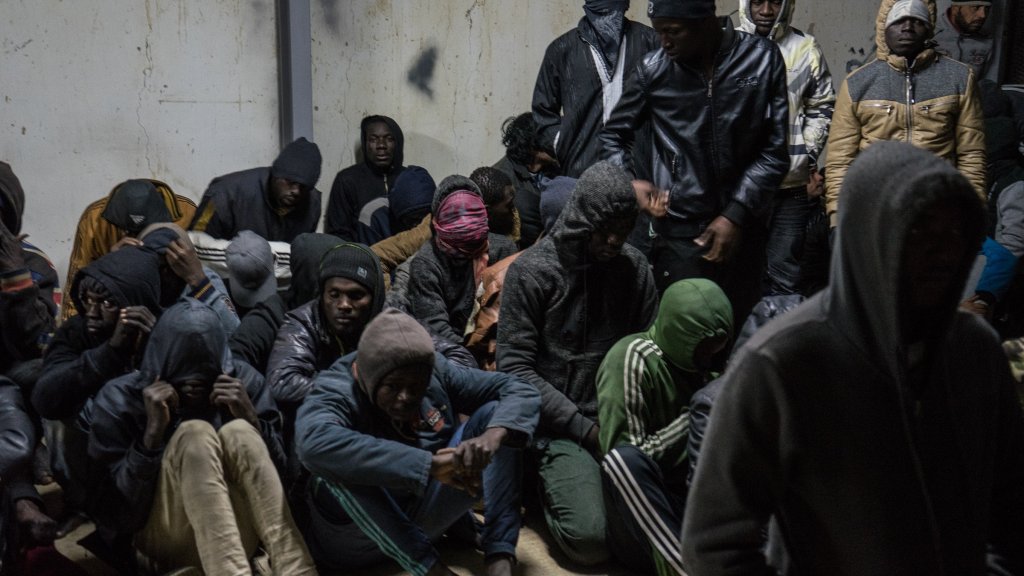 'Tortured for money'
Jakir has now returned to Bangladesh and is working with authorities to try and stop others making the same mistake as him.
Syeda Zannat Ara, the Special Superintendent of Police in Bangladeshi told Thomson Reuters that these traffickers "trick people from Bangladesh by taking money from them with promises of jobs abroad. They then keep them hostage in Libya and torture them for more money."
It is hoped, said Zannat Ara that now that their details are on Interpol's lists, their movements will be "restricted [because] they will be wanted no matter which country they go to."
For young Bangladeshis, who are used to have to go abroad to seek employment, the temptation however remains. According to Thomson Reuters, Bangladeshi workers overseas number about 700,000 each year and the country is "heavily reliant" on the remittances they send home. According to AP, they account for about $20 billion dollars annually.
'Backlog of cases'
Although police officers like Zannat Ara are trying to crack down on the traffickers, they have a "backlog of thousands of cases" of trafficking to try and "conviction rates remain low," according to Thomson Reuters.
Every year, the US government releases a "Trafficking in Persons" report. This year's edition was released in June. According to that report, "the Government of Bangladesh does not fully meet the minimum standards for the elimination of trafficking but is making significant efforts to do so."
The report looks at instances of trafficking both internal and international and its focus was not directly on the route from Bangladesh through Libya to Europe.
'Trafficking...widespread'
The report identified "more than 1,000 Bangladeshi forced labor victims in Saudi Arabia," as well as widespread child sex trafficking, and forced labor and sex trafficking of Rohingya.
It found that the agency charged with certifying citizens for work abroad, the Bureau of Manpower and Employment Training (BMET), "allowed recruitment agencies to exclude from required pre-departure training information on human trafficking, specifically how to file a complaint against one's employer or recruitment agency."
Moreover, the government continued to allow recruitment agencies to charge high fees to find their clients work. The report further states that "official complicity in trafficking" was also "pervasive." Even though the government was making some effort to prosecute more, "the conviction rate for suspected traffickers arrested under the Prevention and Suppression of Human Trafficking Act (PSHTA) was 1.7%"
Particularly problematic, noted the report, were cross border cases such as cases from Bangladesh to Libya and Europe. According to the report, "Bangladeshi officials often did not travel abroad to collect evidence and did not have sufficient agreements to receive evidence from foreign governments."
Long delays in prosecution
Some observers testified that it took "up to eight years" for police to file a trafficking charge sheet after receiving a complaint and that "trafficking cases took on average 11 years from first report to adjudication."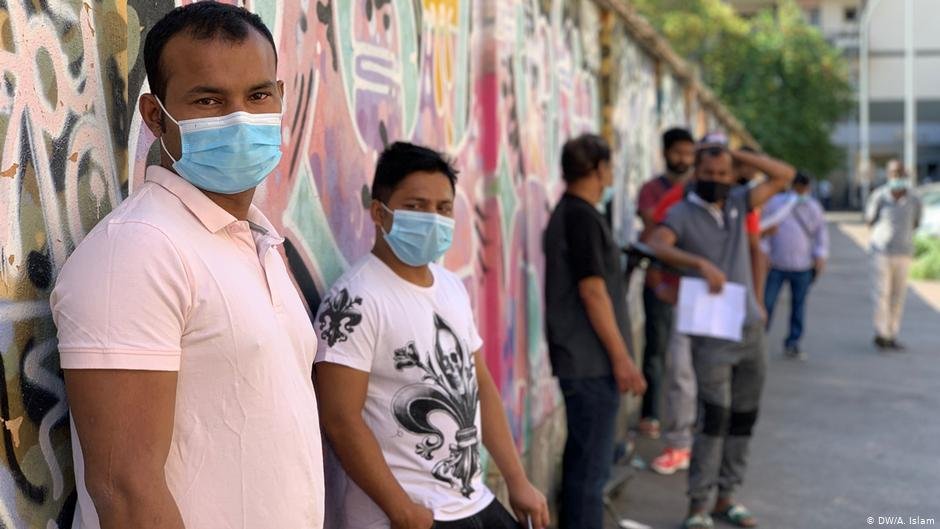 NGOs working in the field told the report authors that as a result of these delays, those accused remained free and could "bribe or threaten victims not to testify." Another problem is that according to the PSHTA act dating from 2013, Bangladeshi recruitment agencies were allowed to set such high recruitment fees that most of the workers "remained indebted and vulnerable to trafficking through debt-based coercion."
The report points out that over the last five years, 162 recruitment agencies were suspended for operating in violation to the law, including breaching employment contracts and recruitment regulations. After being referred to local courts, 28 people were convicted of labor trafficking-related offenses "including sending migrant workers abroad unlawfully, charging unlawful recruitment fees, and fraudulent recruitment."
Bangladeshis in Libya
Thomson Reuters reports that the UN migration agency IOM estimates there are about 20,000 Bangladeshis in Libya. According to IOM data from September, Bangladeshis were the second most frequent nationality to be returned to Libya after having attempted to cross the Mediterranean towards Europe. In 2020, up to September, 1,214 Bangladeshi individuals were registered as having returned.
This year, according to the UN refugee agency UNHCR's data, Bangladeshis also account for the second greatest number of arrivals in Italy per nationality after Tunisians. From January to October 31 in 2020, they accounted for 12.5% of all arrivals and numbered some 3,391 people. Interestingly, in the same period (Jan-Oct) in 2019, Pakistanis took the place of Bangladeshis, accounting for 12% of arrivals in Italy. In 2019, Bangladeshis accounted for 4% of all arrivals.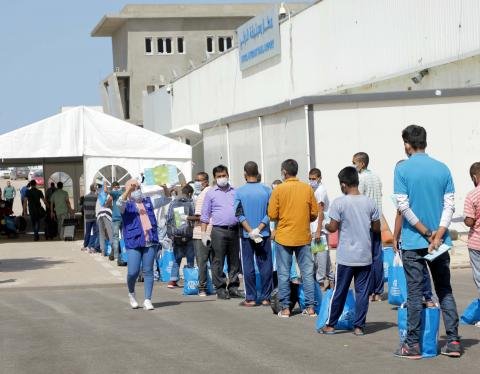 At the end of September, the IOM reported that it had returned 164 Bangladeshi migrants on a Voluntary Humanitarian Return (VHR) flight from Libya. On board that flight were nine of the survivors from the shooting towards the end of May in the Libyan town of Midah, in which 30 migrants (including 26 Bangladeshis) were reported to have been shot and killed in a smuggling warehouse.
Shooting in May 2020
One of the survivors, Syed Khan, told the IOM that he couldn't forget the incident and it was like "a living nightmare." He said it had taken him four months to recover to be well enough to make the journey home.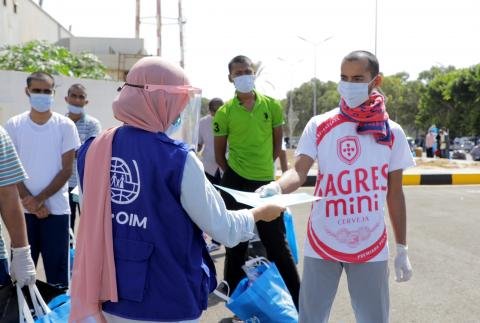 Another man named Hasan***, who returned to Bangladesh in 2018 from Libya, told Thomson Reuters that he had been held by traffickers in Libya for "three months." He talked of the "pain" of that experience and declared he was ready to try and help the police catch the traffickers. Hasan said he still hadn't recovered the money he had paid the recruiters who trafficked him.
In June 2020, AP reported that following the shooting, "at least 19 suspected people smugglers" were arrested in Dhaka. The crackdown began partly as a result of two cases being filed by the victims' families, reported AP.
Abdul Baten, additional commissioner of the Dhaka Metropolitan Police told AP in June that the authorities believed most of the victims of the attack in Libya "had been trafficked to Libya via India, the United Arab Emirates and Egypt."
Baten said that the smugglers who had taken these men overseas were responsible for their deaths and that they "would not be spared."
*Faruk's name was changed by the Middle East Eye to protect his identity.
**Jakir's name has been changed by the Middle East Eye to protect his identity
***Hasan is a name used by Thomson Reuters to protect his identity