Blueberries, redcurrants, cloud berries. Sweden's forests are full of these tiny jewels growing wild, but the harvest and sorting is hard work. A Deutsche Welle documentary has lifted the lid on the thousands of mostly Thai migrant workers who suffer difficult conditions for the 'privilege' of being allowed to work at this job every year.
A conveyor belt is loaded with tiny red berries. Nimble blue-gloved fingers pick in between the perfect red berries, pulling the few white or green ones away. We watch the concentrated faces of hundreds of Thai migrant workers, standing side by side along conveyor belts in the middle of the Swedish countryside.
Obtaining a visa to work for two months harvesting berries in Sweden is a highly sought after prize in Thailand. Those who manage to obtain one have to provide an initial outlay of around €2,200 to fly into Sweden, often taking out loans to cover the cost. Then they have to pay expenses, like food, accommodation and travel to the forests while they are there.
Paying back the debts
The first month they work is often used to pay back all that outlay. In the second month, workers like Paylin hope to make "a little money back." But that entails working long days at a production line or combing the forests in order to pick enough to make the nearly 13,000-kilometer journey worthwhile.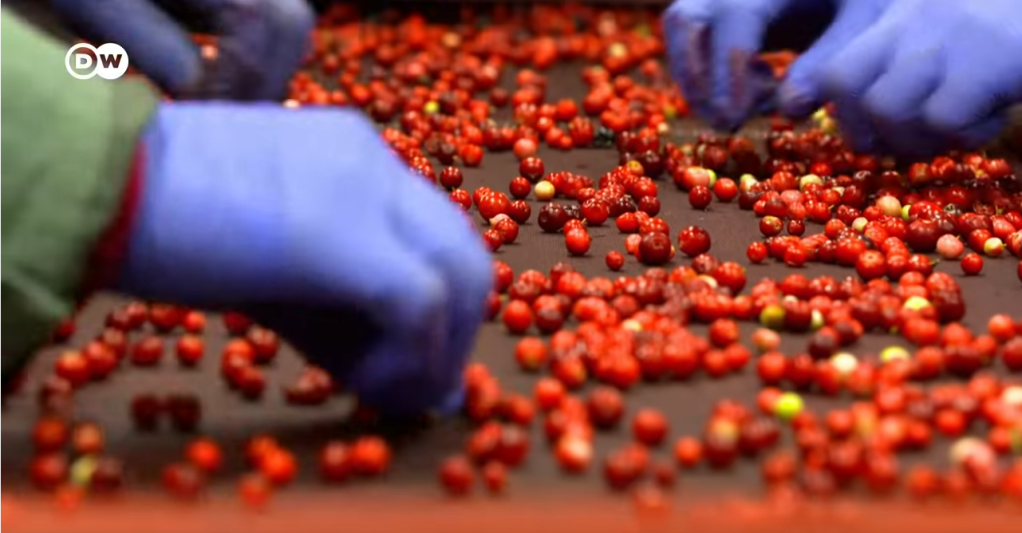 Paylin's husband Udom has been flying to Sweden for the last 20 years. This year, for the 11th time, they are going together. That means they have taken out double the loan, but Udom is hopeful that they could make "twice the money" if they find enough berries. Paylin and Udom took their loan directly from the Thai employment agency. The money will cover their flight, their work permit and accommodation in Sweden.
'Dream job or rip off?'
Their trip is to help pay for their daughter's education. For another worker, Chang, it's his first time in Sweden. Deutsche Welle's documentary: "Dream Job or Rip Off? Thai berry pickers in Sweden" follows their journey and looks at just why around 6,000 Thai people every year hope that they will return from Scandinavia with enough money in their pockets to finance their dreams at home.
Before they leave for Sweden, Pay Lin and Udom pray to keep strong and healthy for their trip. Udom's left hand was mutilated in a textile factory accident in Taiwan over twenty years ago, the narrator explains, but he doesn't let that hold him back.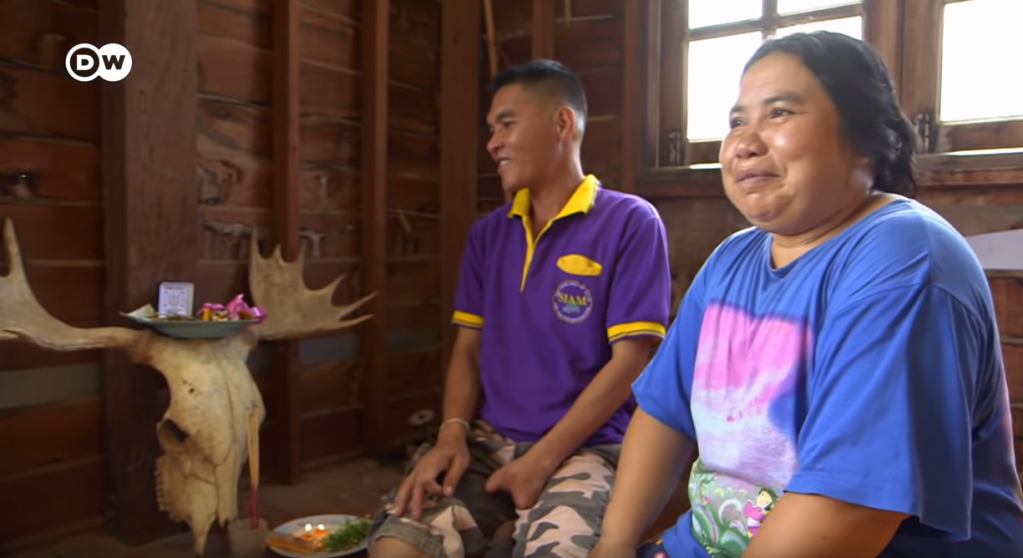 "We pray that we will be lucky and find lots of berries," says Paylin with a big smile. "And that the spirits will protect our house and our daughter," she adds. Udom and Paylin live in northeastern Thailand, in a small village surrounded by rice paddies and sugar cane.
'The more you pick, the more you earn'
Udom shows the documentary makers their contract. It is "supposed to guarantee them fair working conditions and a minimum wage of almost €2,000 per person per month." But Udom describes the contract as "just a formality, so we can get to Sweden in the first place." According to him, the contract says that they will be working eight hours a day and that Sundays will be their day off.
Udom says, "this is just a piece of paper, because there it is very simple. The more you pick, the more you earn." Udom grins broadly.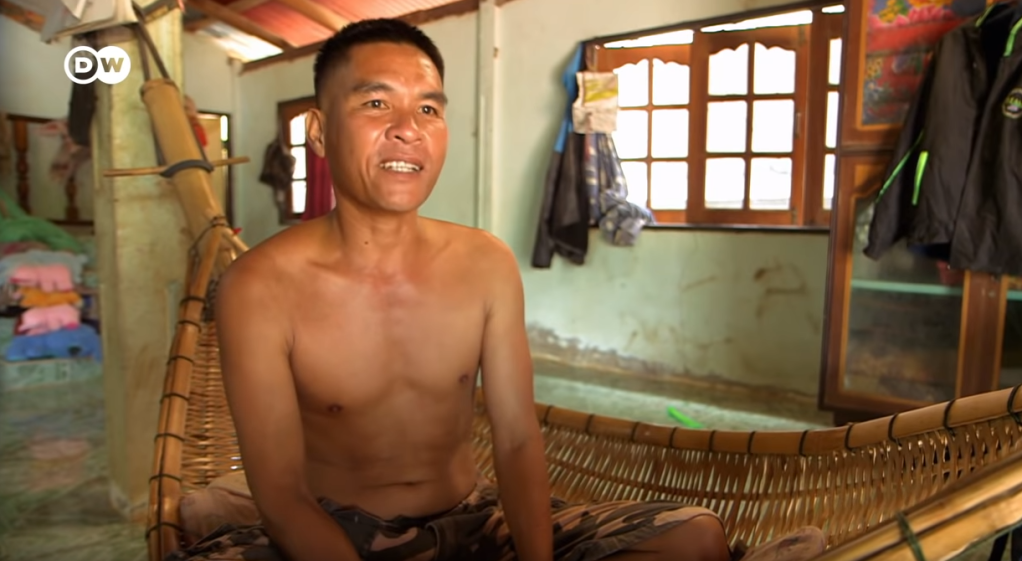 44-year-old Chang, also from northeastern Thailand, describes the chance to pick berries in Sweden as "the opportunity of my lifetime." His face looks tired and worn. He is used to hard labor in fields around his village.
Chang says, "I want to try it and do my best." In Thailand, helping out with "harvest jobs" on the sugar cane plantations can make him about €300 a month. The narrator comments, "it's enough to survive, but nothing more."
Dreams of better things
Chang's wooden walled house has been "eaten away by termites." The promise of money he could earn in Sweden is encouraging him to dream. He hopes that he "might be able to renovate the house, open a small shop or buy a small plot of land with his earnings."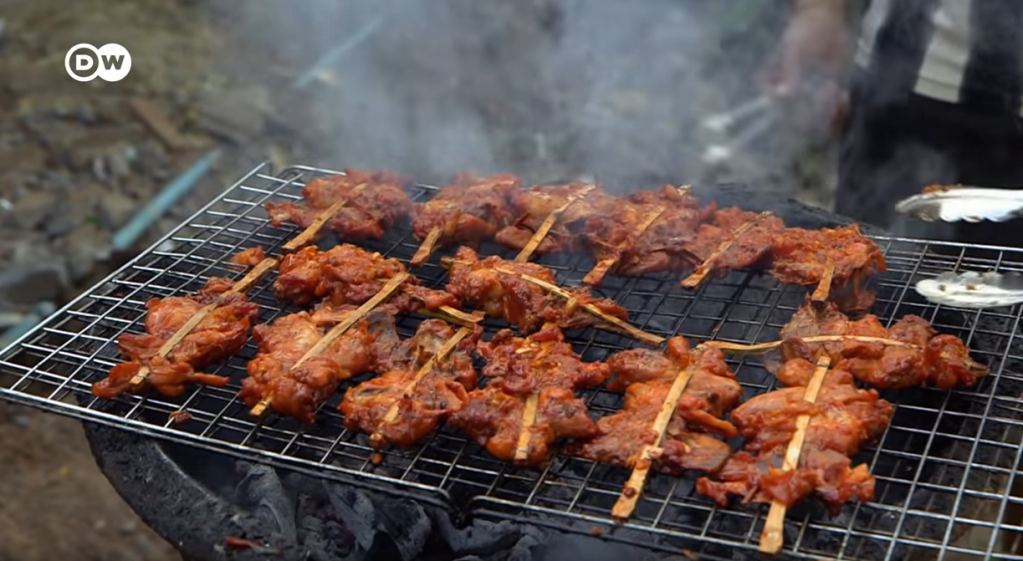 For years, Chang was too poor to offer collateral for his loan, so his wife Lek worked selling chicken skewers every afternoon so they could afford the down payment to be able to take a loan from the employment agency.
Back at Paylin and Udom's house they are packing heavy backpacks for their trip to Sweden. They take their own bags to carry the berries and even their own food. "We bring sticky rice, bamboo shoots and dried chilies," explains Paylin. "We are Isan people, and after a long day's work we need our own food, there is mostly meat over there in Sweden."
Paylin and Udom are hoping to earn about €3,000 each after they have paid off their loans. But in Thailand the actual amount depends on luck and the season, as well as many hours searching. Chang is picking wild blueberries. The narrator tells us he earns €2.20 per kilo.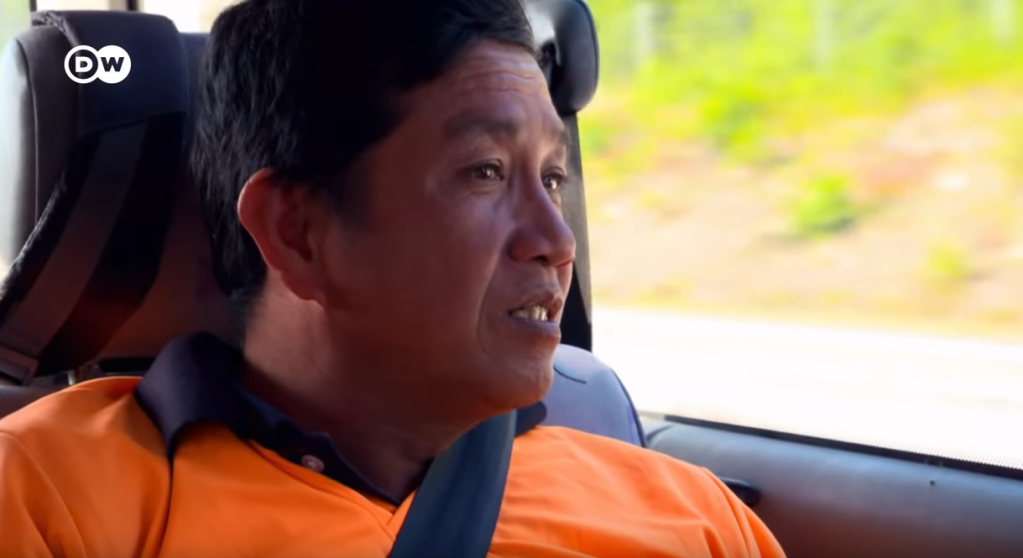 Chang, dressed in a red woolly hat and a bright orange neon jumper, says "it is not going that well." In the dusk he explains, "there are just not that many fruits."
'Workers not interested in the minimum wage'
Swedish factory owner, Björn Axelsson explains: "Thais help each other. They work very well in the group. We Europeans just couldn't do it that way." He also explains that his Thai workers are "not interested" in the minimum wage that is stipulated on their contracts, because being paid by the kilo "gives them the opportunity to earn more. That's why they work more than the eight hours stipulated on the contract."
"Sometimes the Thais are in the forest for 10 hours, but maybe they have been shopping or something in between," says Axelsson. "I can't stop them from working an hour extra because they want to earn a few crowns more," says Axelsson. "It's very difficult for us to control that," he concludes.
If Chang wants to earn the minimum wage then he would have to pick "at least 36 kilos a day," of berries, explains the narrator. On the day the production team catches up with him, "there are only 33, it's not a good day," says the narrator.
'One step forward, one step back'
Chang describes his picking experience as "one step forward, one step back." In the year he is picking, 2019, Chang and the other harvesters are finding that many berry bushes were "destroyed by heat and forest fires last summer." Sometimes the harvesters will have to walk up to 10 kilometers, constantly looking around [for berries], explains Chang.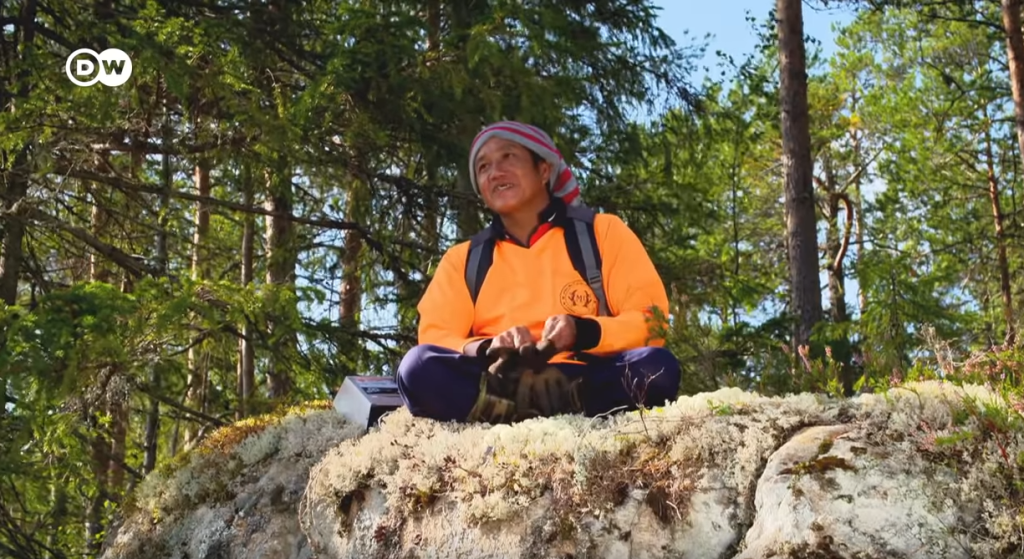 Many workers like Chang hope to strike it lucky, like a village chief in northern Thailand who, according to the filmmakers, after years commuting to Sweden earned enough to buy land, a tractor and several paddy fields.
'Wide open to fraud'
Swedish journalist Mats Wingborg has been reporting on the migrant berry pickers for years. He says the numbers of Thais coming to pick berries in 2019 had grown. He told the filmmakers that the berry picking system is "wide open to fraud." When the season is bad, some of the Thais are still in debt when they go home, Wingborg explains.
According to Wingborg, "seasonal Thai workers are a tax saving model" for Swedish businesses. The documentary explains that if a business employs a non-EU worker, then they don't have to pay income tax on that worker.
After four weeks, Chang begins to realize that the promise of big money is probably going to evade him. In the end, Chang wasn't the fastest, but his team decides to split the profits of their group work and so Chang goes home with €1,300.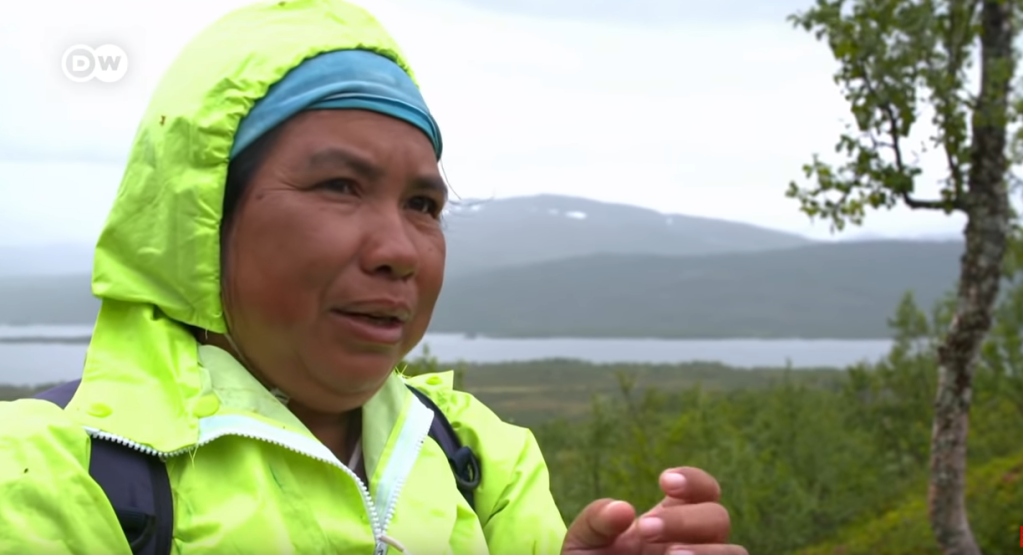 Just below the Arctic circle in the north of Sweden, the weather at 6 a.m. in July is hovering around 7 degrees Celsius. Paylin and Udom's team have driven over four hours from their accommodation and plan to sleep in the van and a tent overnight in order to find more of the precious cloud berries, which could earn them about €11 per kilo.
Despite the hard work and their experience, after their debts have been paid Paylin and Udom earn €1,190. "At least we can still pay for our daughter's school fees," they smile tiredly. However, all three of them say they still hope to return to Sweden the following year in the belief that they might be able to fulfil their dreams and find more berries.
Dream Job or Rip Off? Thai Berry Pickers in Sweden is a film by Norbert Lübbers originally commissioned for German Public TV channels WDR and ARTE – you can watch it here in English and was broadcast on DW in August 2020.