The Spanish authorities have set up a second temporary camp on the island of Gran Canaria after a first temporary structure on a pier in the south-west of the island quickly became overcrowded.
"The Canary Islands are a powder keg. They are a volcano waiting to explode," said Ana Oramas, a Canary Island MP to Spain's parliament, according to the news agency Associated Press (AP). Oramas was commenting on the huge increase in migrant arrivals on the Canary Islands this year, which is 1000% higher than the previous year.
In response to this increase, the island authorities opened a second camp for first reception, or processing center, on Wednesday. According to AP, it is expected to hold up to 800 people. A first camp on the pier at Arguineguin was only planned to shelter 400 people in tents provided by the Red Cross.
In the last few weeks thousands of migrants have arrived on the Canary Islands and local officials are struggling to cope. Earlier this week, the pier at Arguineguin was estimated to be holding about 2,300 people.
Second camp at military site
The second camp, at Barranco Seco on Gran Canaria, is constructed on a former military ammunition site which had already been decommissioned. According to the Spanish newspaper El Paìs, the military has also offered sites on other islands in the archipelago, including on Tenerife, Fuerteventura and Las Palmas.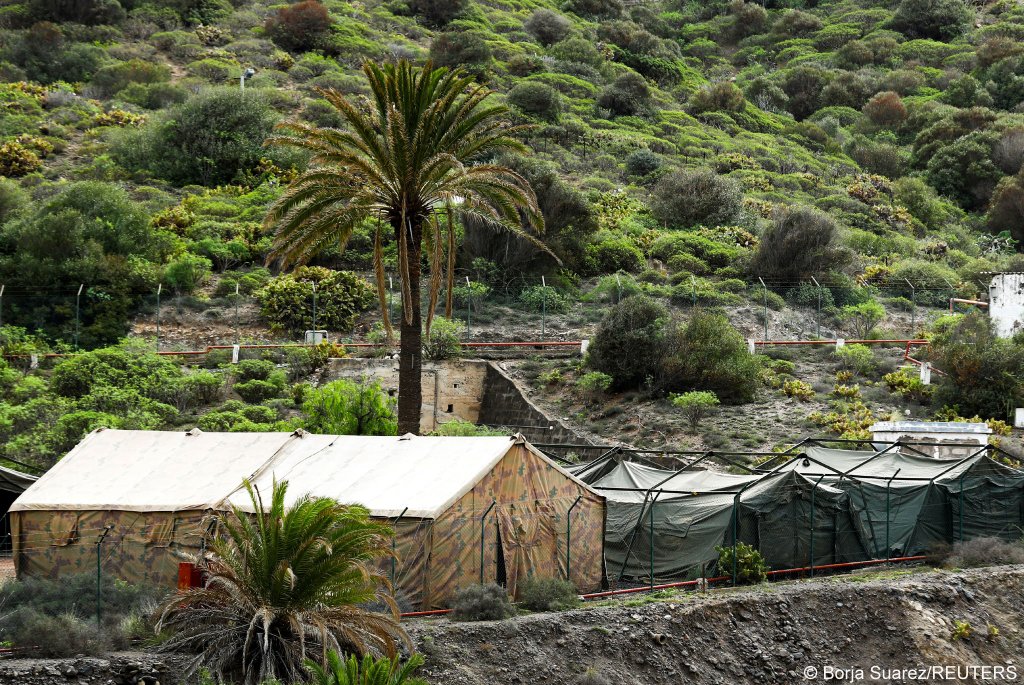 The UN refugee agency UNHCR's latest figures updated on November 15 this year show that almost 17,000 migrants (16,950) have arrived on the Canary Islands this year. That is nearly half of the total migrant arrivals in all of Spain's territories (34,315) and more than half of all arrivals by sea (32,874).
El Paìs reports that "around 8,000 migrants have arrived [on the Canary Islands] over the last month alone," which is almost half of the total number of arrivals this year. About 4,000 of those arrivals are being housed in hotels and "other types of tourist accommodation" on the islands, according to El Paìs. But now, with the islands hoping to welcome tourists to the islands over the Christmas period, they are calling on the authorities to provide more public facilities for the migrants.
Released with nowhere to go
Tensions rose even more between the local authorities and the Spanish mainland on Tuesday when a group of almost 200 migrants were released from the pier "without any provisions being made to house or feed them," according to AP.
The mayor of the local town, Onalia Bueno, had to intervene and organize buses for the migrants to take them to Las Palmas, Gran Canaria's capital. Bueno told AP: "We had to take control of the situation because we couldn't have all these people wandering the streets or the island without any means."
El Paìs wrote the decision to release that group of migrants was taken by "a high-ranking police official to prevent what he assessed as a 'risk situation'." The police told El Paìs that they had tried to reach the Spanish Secretary of State for Migration but had had no luck and so decided to go ahead with the evacuation anyway.
Also read: Canary Islands: EU commissioner warns of migration crisis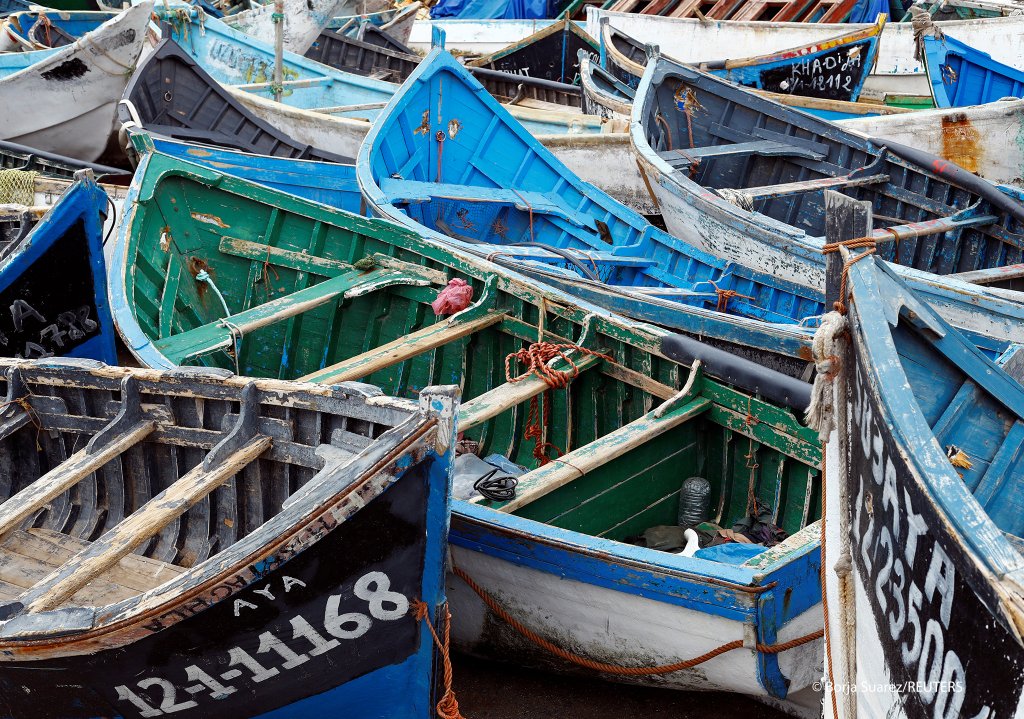 'Repatriation flights already started'
The group of 197 have now, according to El Paìs, been housed "in hotels and tourist apartments on the island." Under current legislation, police are allowed to hold newly arrived migrants for 72 hours unless they need to be quarantined after testing positive for COVID-19.
AP reports that municipal authorities in Gran Canaria say 79 of those held on the pier at Arguineguin have tested positive for COVID-19. Humanitarian groups working in the area claim many migrants are being held for longer than the statutory three days.
The Spanish authorities are hoping to get the situation under control again soon. Spain's interior minister Fernando Grande-Malarska is due to fly to Morocco on Friday to strengthen the agreements already in place to be able to repatriate arrivals from those countries without legitimate asylum claims. According to AP, "flights to repatriate some migrants have already started."
Also read: Protests erupt in Gran Canaria, as migrant arrivals soar