Sarah Bettache is 27 years old and lives in France. When she heard that her younger brother Ahmed had made it over the Atlantic from Morocco and arrived safely on the Canary Islands, she set off to find him on Gran Canaria.
For Sarah Bettache and her family it has been a heart-rending few days. According to the news agency Reuters, which reported on her story, Bettache and her family were "shocked" to hear that her 19-year-old brother Ahmed had boarded a migrant boat to make the 100-kilometer crossing to Spain's Canary Islands.
Sarah has acquired French citizenship and said she had "no warning of her brother's drastic action." At first she said, "we thought he had gone on holiday with his colleagues, because his phone was not charged."
Unexpected call
But on November 7, Ahmed called his sister to tell her he had arrived on Gran Canaria. According to Reuters, Ahmed and the other people in his boat had set off from Morocco on November 5. He is one of nearly 17,000 migrants who have made it to the Canary Islands this year, from Morocco and other West African nations like Senegal.
As soon as she could, Sarah boarded a flight to Gran Canaria and began a "frantic search" for her brother. Her mother was so worried, Sarah told the news agency: "We had no information about him, we didn't know if he was alive."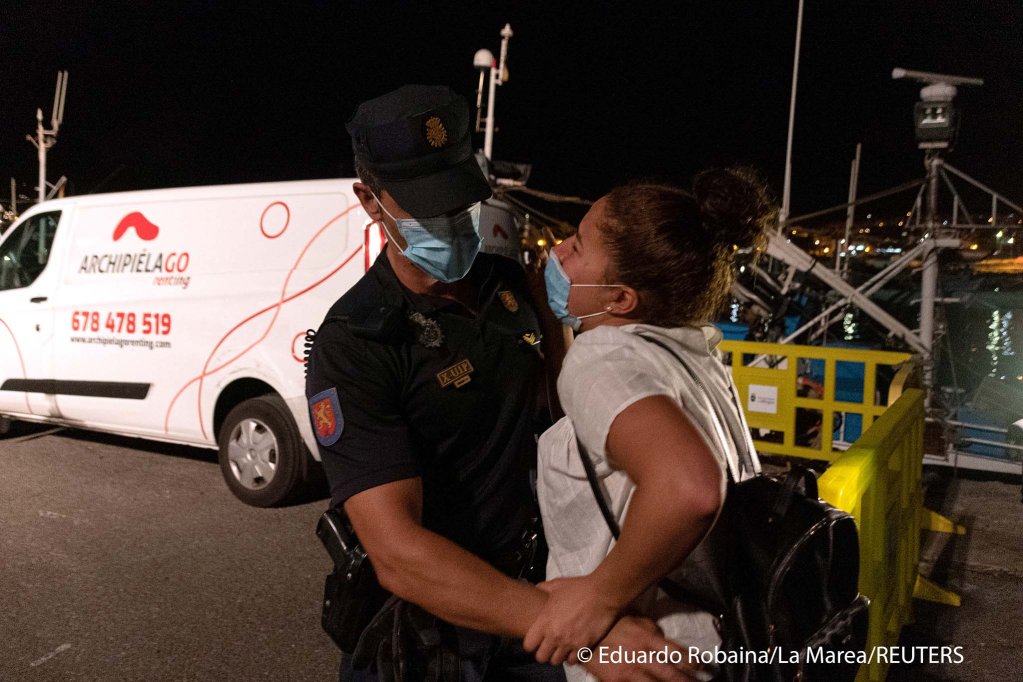 Sarah turned to the Red Cross, giving an official a picture of her brother. After a long wait, the official returned with another photo, one she had taken of Ahmed in a temporary reception center on the pier at Arguineguin harbor.
'I was so happy'
"I was so happy," Sarah told Reuters. In the evening of November 16, she was able to see her brother, albeit at a distance. Reuters reported the siblings were separated by about 100 meters and could "only cry and shout."
According to the Spanish language website lamarea.com, Sarah told reporters present the night she saw her brother from afar that she was "just glad to see that he was alive and well."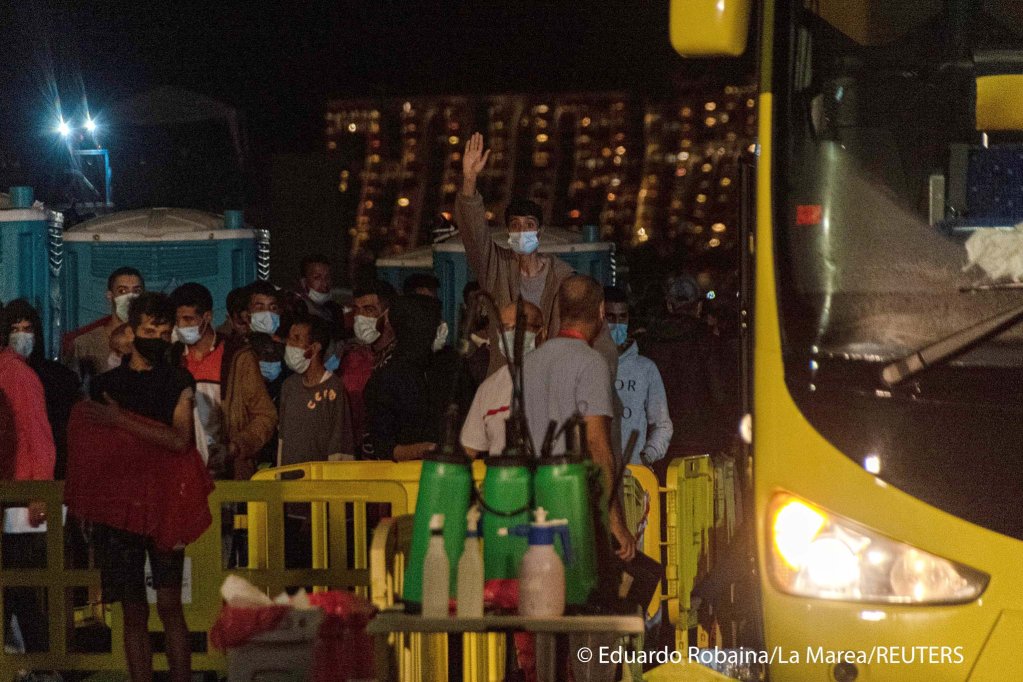 La Marea adds that Sarah and Ahmed's reunion is not the only family meet-up on the island. They also followed another Moroccan, Tarik, who lives in Seville in Spain. He too flew to Gran Canaria in order to locate his nephew, who had also made it across the Atlantic.
Uncle and nephew reunited too
According to La Marea, Tarik managed to locate him too and was able to call his family by video to let them know he had located him, also at a distance.
Organizations like Human Rights Watch have also complained about how migrants are being held in these first reception centers for much longer than 72 hours. Some for longer than two weeks, and in one documented case, according to La Marea, a Senegalese person was held for more than 24 days at the camp.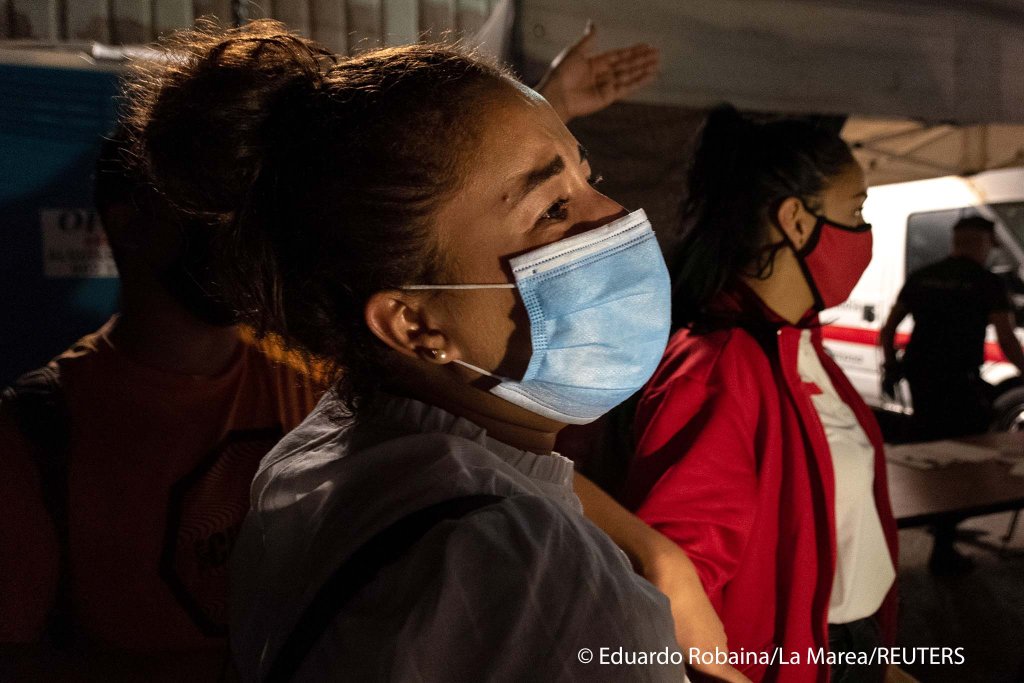 Sarah Bettache told Reuters that she couldn't "explain how I felt in words." But, on November 17, Ahmed was released from the first reception center, and the two siblings are now staying in an apartment rented by Sarah.
If Ahmed has all the documents he needs, they are hoping to travel to mainland Europe together.
Based on a story reported by Reuters.