The Greek police have arrested a Syrian man suspected of having been involved in an IS Jihadist group. The 27-year-old was staying at the camp with his wife and children. According to Greek police, he said he entered Greece in March 2018.
A 27-year-old Syrian man was arrested in Greece on Thursday, November 19 at the Eleonas refugee and migrant camp in the Greek capital Athens.
A Greek anti-terrorism squad was called into the camp after a fight broke out. According to some reports in Greek newspapers, the man had been under observation by Greek anti-terrorism teams for some time.
The website Greekreporter.com said that a statement from the Greek Police (ELAS) explained that the man entered Greece on March 28, 2018 with his wife and children. According to the police, he appeared in a "video featuring ISIS fighters that was disseminated in 2014."
Greekreporter added that it was "not clear if this fact had led to the man's identification or if that had been revealed in the course of his interrogation."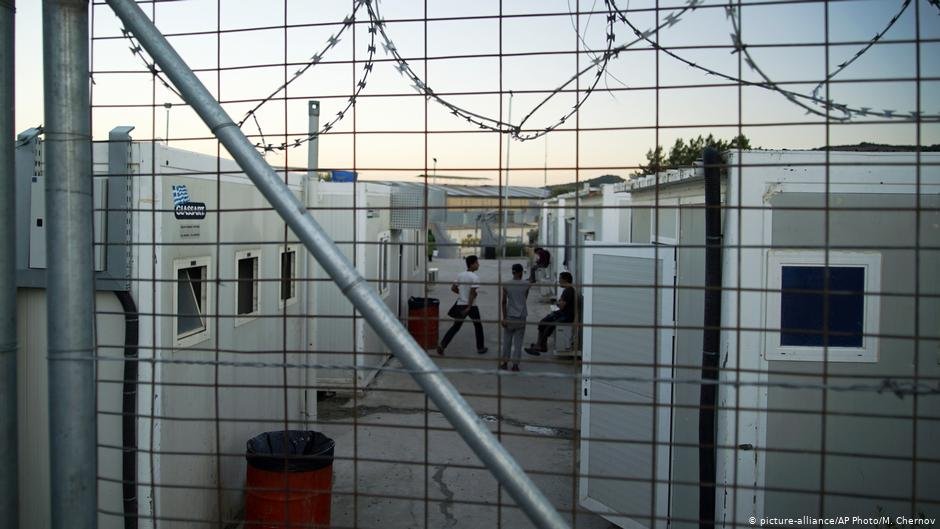 'Until Monday to prepare his defense'
According to the English language site of Greece's newspaper Ekathimerini, the man has been "given until Monday to prepare his defense." He is then expected to appear in court soon after to answer the charges against him.
Ekathimerini reported that the man had "admitted to interrogators that he was an ISIS member and had participated in killings." That newspaper added that so far he has been "charged with membership of a terrorist organization and direct complicity in murders as a terrorist act."
Waiting for asylum
According to ELAS statements, reported by Ekathimerini, the man and his family had applied for asylum when they entered Greece but that has not yet been granted. They added that the anti-terror squad seized a number of electronic devices that the man had been using and that were present in the container where he lived.
The German news agency dpa reports that the man and his wife have five children. Dpa adds that the Greek media have been circulating videos of the man which show him "mistreating Shia Muslims."