The United Nations High Commissioner for Refugees Filippo Grandi has urged the world to keep its focus on Afghanistan. Following a visit to the country, he also called for solutions for the 2.4 million Afghan refugees in the South Asia region.
In 2020 alone, nearly 300,000 Afghans have been internally displaced due to conflict, the UN Refugee Agency (UNHCR) said in a statement marking the end of a five-day visit to Afghanistan by the High Commissioner, Filippo Grandi.
Grandi, whose role as High Commissioner for Refugees was officially extended on Tuesday, spent five days visiting Afghanistan as a two-day donor conference for the region was taking place in Geneva, Switzerland. Grandi said the international community needed to continue to aid Afghanistan or risk "disastrous consequences."
Foreign troops to withdraw
Grandi's appeal comes as the US is preparing to withdraw thousands of troops who have been stationed in the region since the US-led invasion in 2001, following a promise by outgoing US President Trump. All foreign forces are due to pull out of the country by next May.
If the world turns its back on Afghanistan, the country could slide backwards resulting in further displacement on a large scale, Grandi warned. According to the UN, there are 2.4 million registered Afghan refugees in neighboring South Asian countries, including Pakistan and Iran.
Although Grandi said he had seen some signs of hope and "was encouraged to see first-hand the renewed commitment of the Afghan government, including the support for concrete projects in priority areas of return to help reintegrate returnees and displaced people," he also highlighted the "current, upward trend of violence."
Peace 'indispensable'
The High Commissioner called for an immediate end to attacks that were "killing, maiming, terrorizing and displacing Afghan civilians every day."
A peace agreement which "truly safeguarded the security, welfare and rights of all women and men in Afghanistan" was indispensable and "the urgently necessary outcome of the current intra-Afghan talks," he added.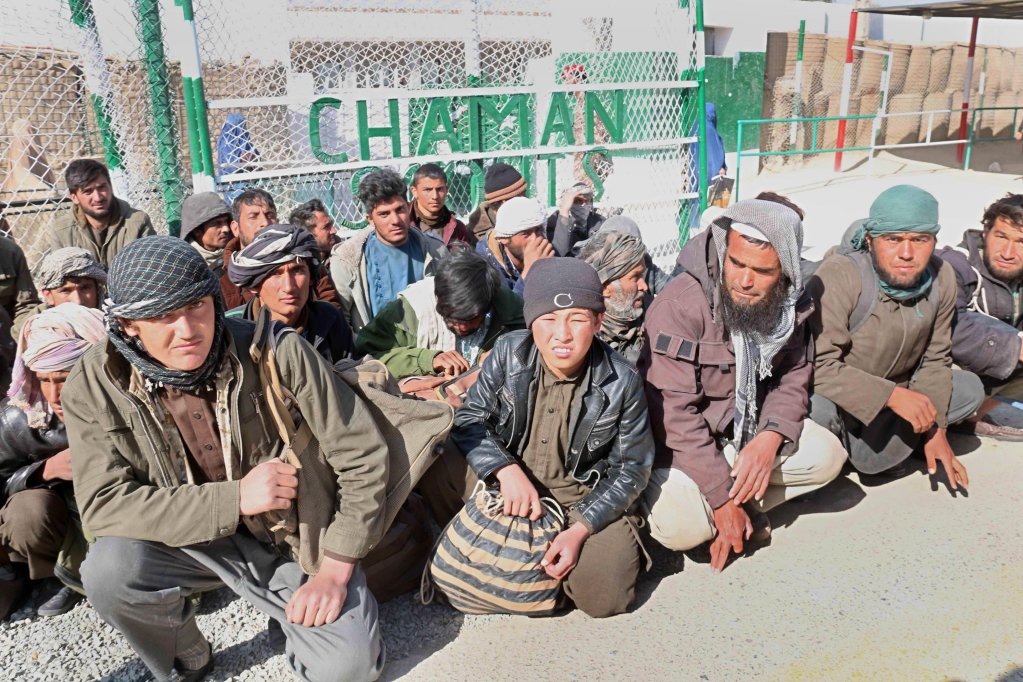 Afghans 'one of the largest displacement situations'
As well as the 300,000 displaced in 2020, Grandi said that nearly three million Afghans had been previously displaced and that nine million people have lost their livelihoods due to the ongoing COVID-19 crisis.
The country has been at war or protracted conflict for more than 40 years. "Afghan refugees continue to make up one of the largest and most protracted displacement situations under the UNHCR's mandate," Grandi said.
UNHCR is continuing to try to facilitate voluntary returns as well as "sustainable reintegration under a regional strategy led by Afghanistan, Iran and Pakistan," Grandi said. Initiatives include the provision of documents to all Afghans who have been living in Iran and Pakistan. The UNHCR said that all three governments should "continue to receive support [as they] strive to regulate population movements in ways that are humane, just, secure and effective."
'Almost entirely reliant on foreign assistance'
Afghanistan "remains almost entirely reliant on foreign assistance" from donor nations that pledge foreign aid to the country, according to the French news agency AFP.
Joining the donor conference by video link, Afghan President Ashraf Ghani underlined that a peace agreement could "help eliminate the interrelated threats of terrorist networks," AFP reported.
The US ambassador in Kabul, Ross Wilson, tweeted that the US was "pleased to join other donors in confirming our commitment to the people of Afghanistan."
The US would "continue its support to ensure sustainable meaningful advancement towards peace," Ambassador Wilson added.
He said he hoped that donors could help Afghanistan work towards "good governance, improved management and accountability and [the] strengthening [of] the rule of law."