The European Commission has announced a new plan to help countries better integrate migrants. The plan is aimed at fostering migrants' sense of belonging and fighting an 'us and them' narrative.
The plan announced on Tuesday in Brussels focuses on education and training, employment and skills recognition, access to healthcare, and housing. It is part of the European New Pact on Migration and Asylum.
Unlike the previous integration plan from 2016, the EU's new Action Plan for Integration and Inclusion covers both migrants and EU citizens with a migrant background. 
"It is integration and inclusion that can help us fight xenophobia, exclusion, radicalization and us-versus-them narratives," the Commission Vice President for Promoting our European Way of Life, Margaritis Schinas, said.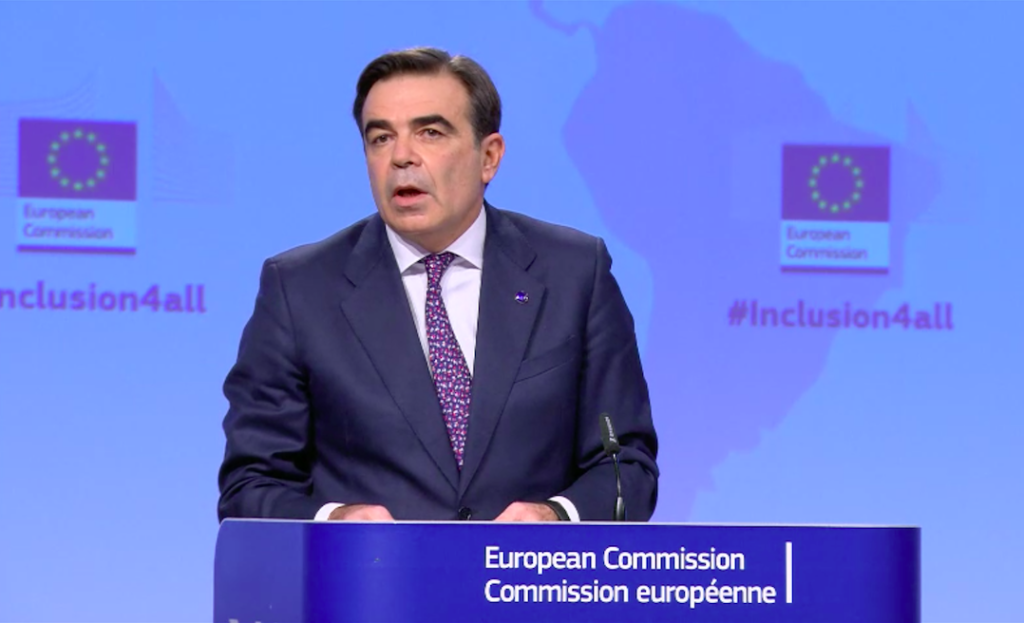 "The effective integration of migrants legally staying in the EU and people, EU citizens, with a migrant background, is crucial," he added.
Presenting the plan, Schinas referred to the Kraainem Football Club in Belgium as an example of a successful program for refugees and migrants which was supported by European Union funds.
"These are examples that we need to be emulating and promoting across Europe," he said.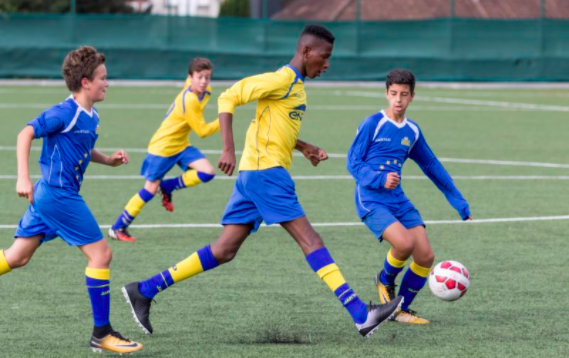 Among the proposals in the new Action plan for 2021-2027 are ways in which European countries could promote host-country language courses or more quickly recognize migrants' professional skills.
"Inclusive integration is giving the same tools and support needed to contribute to society so that migrants can reach their full potential and European societies benefit from their strength and skills," said European Home Affairs Commissioner Ylva Johansson.
She also stressed that freedom of religion was a core value. 
Plan to map discrimination
The plan includes a survey, to be carried out in 2022, which will assess discrimination suffered by migrants. For the first time, data on ethnic and racial origin, as well as gender, age, and disability, will be collected, to help evaluate the scale and nature of discrimination.
This could cause problems in some EU countries, such as France, where it is illegal for surveys to ask the ethnic origin of respondents.
Non-binding
The action plan is non-binding, meaning that member states do not legally have to implement the Commission's plans.
"Dictating (to member states) an obligation to include and integrate – this would be the wrong recipe," Schinas said. 
However, the plan includes substantial support from European Union funds for states that do implement its objectives in coordination with the Commission.
Some NGOs said it was important to make sure that the member states act on the plan. "The next challenge will be to make sure that, this time, it has full support from member states, which are ultimately responsible for integration laws and policies within their own borders," said Imogen Sudbery, Europe director at the International Rescue Committee.
Some 34 million people in the European Union, or around eight percent of its population, are born outside of the EU. And 10% of younger people aged 15-34 born in the EU have at least one parent who was born outside it.
With dpa, afp, Euractiv