German authorities continue to deport asylum seekers to Ethiopia, a country battling COVID-19 and a severe locust plague, and on the brink of civil war. NGOs are calling for a halt to the practice as a 32-year-old mentally ill Ethiopian woman was to be returned on Thursday.
Just as Germany announced stricter measures against coronavirus, authorities in Bavaria were preparing to deport a young Ethiopian woman to a country in the grip of the pandemic.
The Bavarian Refugee Council and the asylum seeker advocacy network Pro Asyl said Mimi T. was due to leave on Thursday (November 26) on an Ethiopian Airlines flight bound for Addis Ababa.
The 32-year-old is being sent back to a country where she no longer has family, friends or any social networks, said Johanna Böhm from the Bavarian Refugee Council.
Mimi T. had left Ethiopia in 2009, at the age of 21, after suffering under the Tigray People's Liberation Front regime. As a supporter of the opposition, she was arrested and jailed, said Böhm.
"In jail she suffered sexual violence. This continued in Dubai where she worked for a number of years as a housekeeper," said Böhm.
Mimi T. came to Germany eight years ago and is married to an Ethiopian.
Her ordeal has left the young woman with significant psychological problems, according to Böhm. She has received treatment at the psychosocial center in Nuremberg after an episode of severe depression and has suspected post-traumatic stress disorder.
"We fear serious threats to Mimi T.'s health and life if she is deported," Böhm said in a last-ditch statement published on Thursday afternoon.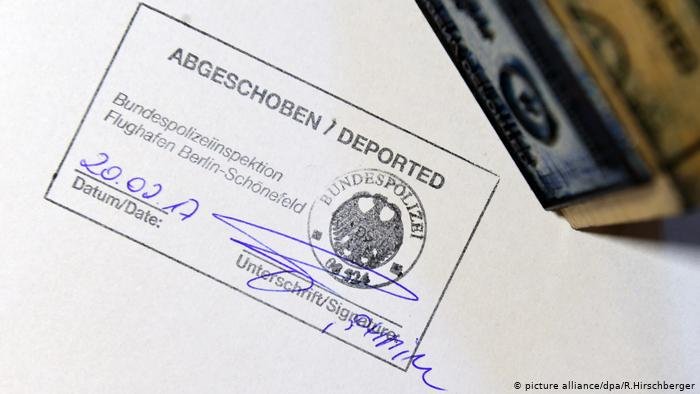 Deportations resume
Germany and the EU Council have signed agreements with Ethiopia on the return of rejected asylum seekers. However, almost all deportations from Germany were suspended in March, 2020. Returns to Ethiopia resumed on October 27, when a group of ten Ethiopian men was returned to Addis Ababa from Munich on a chartered flight.
According to the Bavarian Refugee Council and Pro Asyl, no one should be forcibly returned to Ethiopia under the present circumstances.
"There is not just one reason against deportation, there are a number of reasons," said Günter Burkhardt, the head of Pro Asyl, in a statement on Wednesday.
"As long as it is not clear how the conflict, the locust plague and the pandemic will develop, we demand a general ban on deportations to Ethiopia," he continued.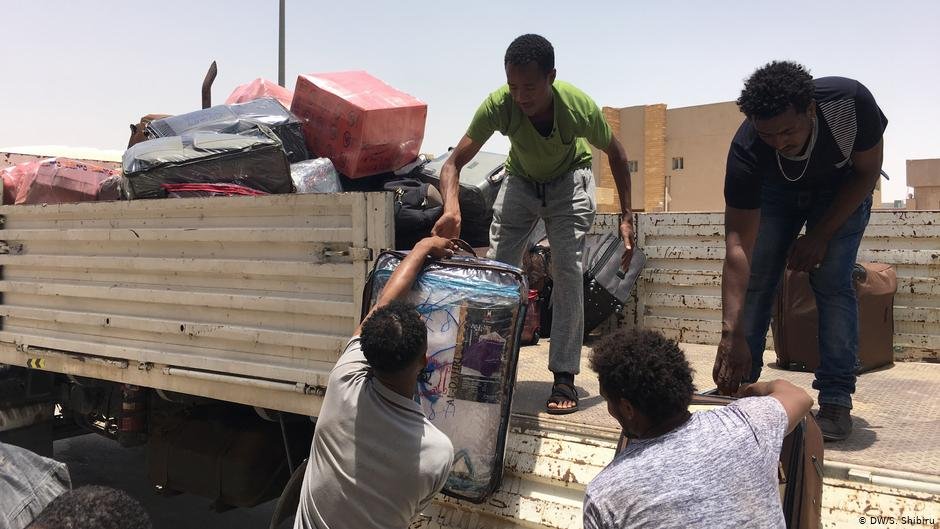 IOM Ethiopia joins call to halt deportations
The Ethiopia branch of the UN migration agency IOM, which provides support to returning migrants, told InfoMigrants that it continues to provide services to returnees to meet their immediate needs.
However, Haimanot Abebe, IOM communications officer in Addis Ababa, also said forced returns amid the pandemic pose an increased health risk to both returnees and frontline workers.
"IOM Ethiopia concurs with the UN Network on Migration statement … (which) urged States to halt forced returns and to devise solutions to lessen the brunt of the COVID-19 crisis, such as temporarily suspending forced returns or granting temporary residence permits," she said.
After the pandemic crisis, return activities should continue to take into account the safety and security of returning migrants and staff assisting them, Abebe added.