Following the demolition of an informal migrant camp on the Place de la République in central Paris, various NGOs have drawn attention to the fact that migrants are regularly victims of police violence across France. They also say that the use of force in such contexts is futile – especially without a coordinated migrant reception strategy.
Images of French police officers brandishing clubs were broadcast to the world on November 23, turning the spotlight on the behavior of authorities towards migrants. The police brutality has attracted strong criticism from various human rights groups, as authorities used excessive violence to clear the makeshift camp in the heart of the city.
The migrants had descended on the Place de la République in Paris to alert the public to their plight, only to be met by beatings and tear gas.
Violence as a daily phenomenon
The scenes witnessed in Paris are hardly an exception. From the Roya Valley in southeastern France to the coast of the English Channel in the north, migrants continue to be frequent victims of police violence.
In Calais, violence and police harassment are commonplace. Over 1,000 migrants live outside the northern French city in improvised camps. Some of them are demolished every couple of days by authorities, who confiscate the migrants' personal property.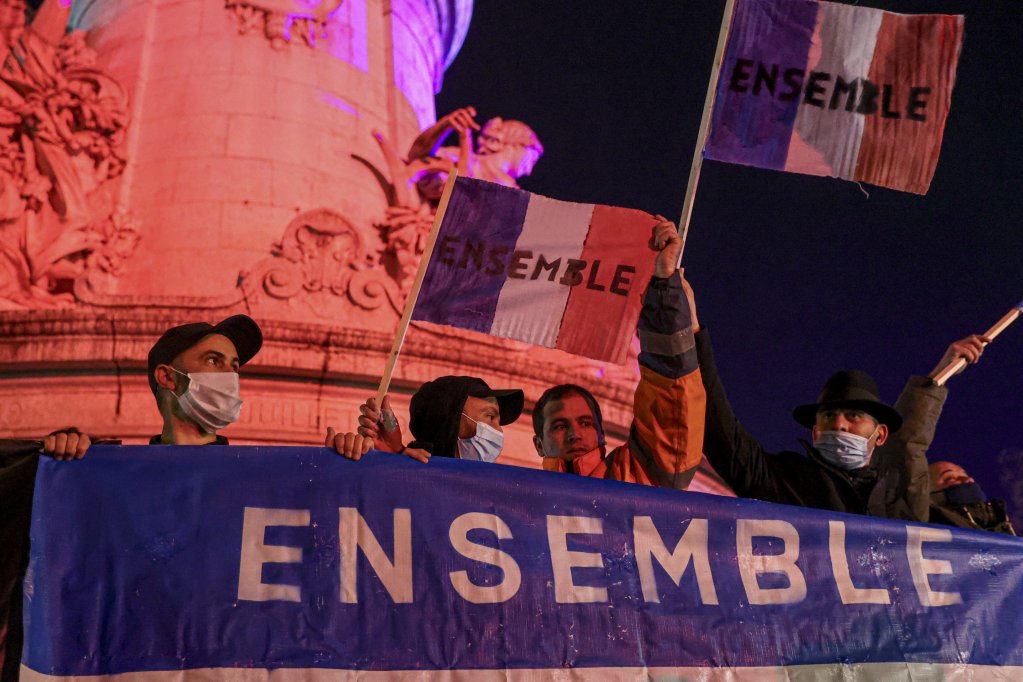 "They only have restricted access to water, food, and hygiene. Meanwhile, large tracts are wilfully destroyed in an attempt to prevent the resettlement of migrants there," said a statement released on Tuesday by NGOs L'Auberge des Migrants, la Cabane Juridique, Salam and Collective Aid.
Read more: Evacuees from dismantled Paris migrant camp are housed and screened for COVID-19
In another statement, Medecins du Monde, Doctors Without Borders, la Cimade, Secours Catholique and Amnesty International demanded "an alternative policy approach to break with all this violence, and thus ensure the dignity of everyone."
In a tweet, Medecins du Monde even accused authorities in Paris of "importing" methods developed in Calais to Paris.
"Whether it's the Ile-de-France region around Paris, the French-British coastline or the French-Italian border, the same kind of brutality and attacks on the fundamental rights of individuals are being observed everywhere," the NGOs stressed in their joint statement, calling on the French government to "break with the vicious cycle of evacuations and rebuilding of camps that has now been going on for five years."
PR operations more important than dignity
Police violence against migrants has "become a norm in terms of making each of these evacuation operations primarily a PR operation," says Professor François Gémenne, a researcher on migration at the University of Liège and author of the book, "On a tous un ami noir" (Everyone has a black friend).
He specified that the French government wanted above all to "dispel the idea that it had a lax policy in terms of letting migrants do whatever they want."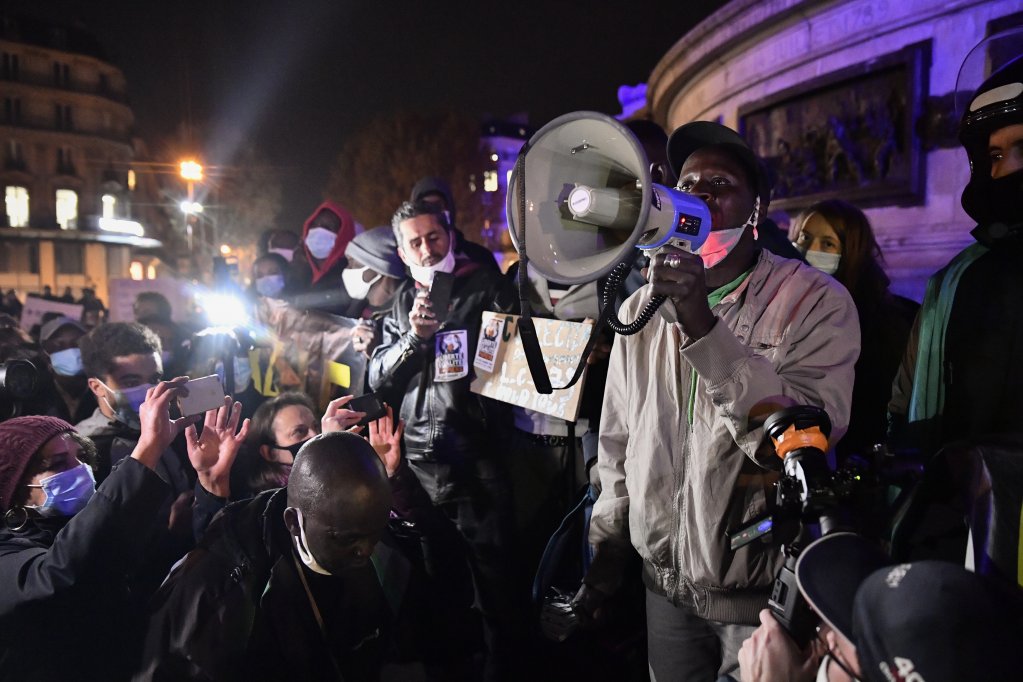 Read more: Migrants trying to reach France stopped on highway in Italy
Gémenne added that "the failures of the French asylum and integration policies," as seen in the migrant camps in Calais and its surrounding Grande-Synthe region as well as in Paris always involve a strong element of police violence. On the French-Italian border, however, he said that systematic tracking and expulsions are more likely to occur. In both cases, he stressed, the approach is ultimately the same.
"(Authorities) constantly try to push migrants out of our cities, out of our borders, out of our fields of vision, with the obvious aim of making them invisible to the rest of us," says Gémenne.
"The first priority of any migration policy is reception. But in France, we are trapped in this absurd belief in a knock-on effect, where our politics is based on the idea that if we improve the way we welcome migrants, more people will try to come here. But we know that's simply not true."
Systemic lack of accommodation
"You have a huge problem from the moment that even one of the pillars of our nationwide reception policy becomes deficient. These pillars are to accommodate, vest, direct, distribute, remove and integrate migrants," says Pierre Henry, president of France Fraternité association and former director general of France France terre d'asile, an asylum seeker advocacy group.
Read more: EU plan to boost integration and inclusion
"If you don't have the accommodation capacity you need, and you entrust the police with the task of compensating for this structural failing, you can only end up with violence and related slip-ups," he explains.
François Gémenne added that the demolition of migrant camps by police authorities is regarded as an extension of the government's communications approach, stressing that it is part of "a logic that criminalizes irregular migration as if it were a serious crime."
This is why in Calais, the evacuation of migrant camps is regularly accompanied by scenes of police violence, destruction of personal property, and even arrests. In a letter to the media, a number of Eritrean migrants stuck outside Calais recently referred to the repeated violence they have been subjected to as "a living hell."
This article was translated from French.