On December 2, the UK Home Office is planning a charter flight to deport up to 50 people back to Jamaica. A group of 91 Black public figures and campaigners have written an open letter to airlines urging them to refuse to accept the contract. Opposition MPs have also joined in.
In the last week, the "#Stoptheflight" and "#Jamaica50" campaign has been gaining momentum. Some of the 91 signatories to the original letter, sent to at least six different airlines who have previously worked with the Home Office (UK interior ministry) operating deportation charters, include actresses Thandie Newton and Naomie Harris, the model Naomi Campbell and the Booker Prize winning writer Bernadine Evaristo.
Other Black public figures and prominent campaigners like historian David Olusoga, who presents history programs on British TV, as well as human rights campaigners like Michael Braithwaite, Elwaldo Romeo and the director of the organization Detention Action, Bella Sankey, signed too.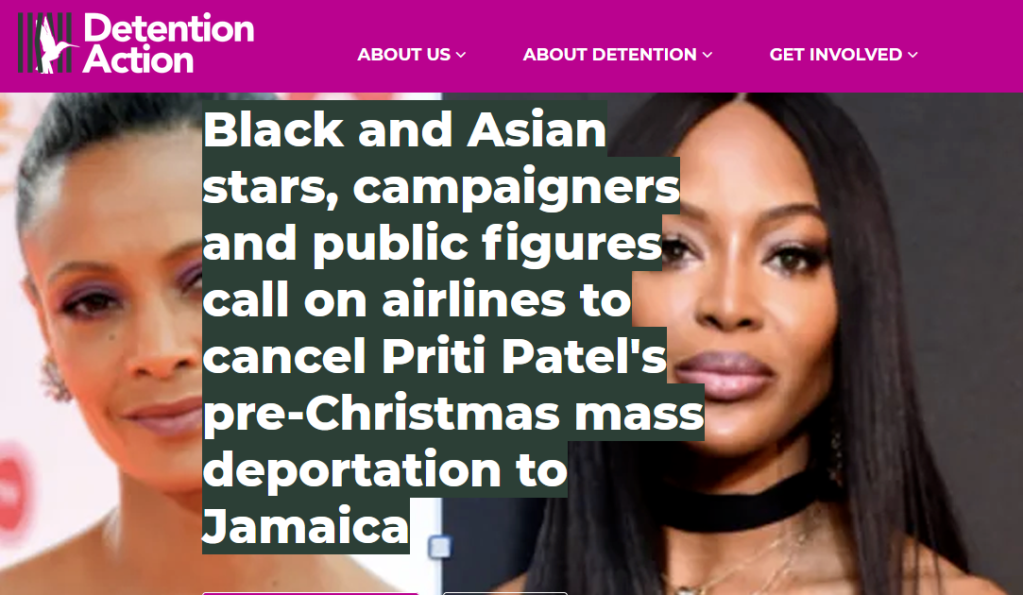 'In fear of their lives'
Key to criticism of these deportations, according to the campaigners, is how British the deportees feel, even if they don't have a passport or legal right to stay. The signatories point out that they understand "that a number of those the Home Office is seeking to deport on December 2 have been in the UK since childhood." Many have been right through the school system in the UK.
The campaigners say that life back in Jamaica is also often not safe for those deported. Some of those on the list have "physical scars and further evidence of being subjected to ill-treatment and / or have had siblings killed in Jamaica, which puts them at grave risk if removed from the UK," notes the letter.
They highlight "the most recent investigation into the consequences of past deportations from the UK to Jamaica" which found that between March 2018 and May 2019 "at least five deportees were killed [on being returned to Jamaica.]" The investigation added that even surviving deportees "lived in fear for their lives."
Echoes of the Windrush scandal?
On November 28, the shadow immigration minister of the Labour party, Holly Lynch, wrote to her counterpart in government, immigration minister Kevin Forster, to raise "urgent points" about objections to the flight and how it might be bringing up echoes of the Windrush scandal.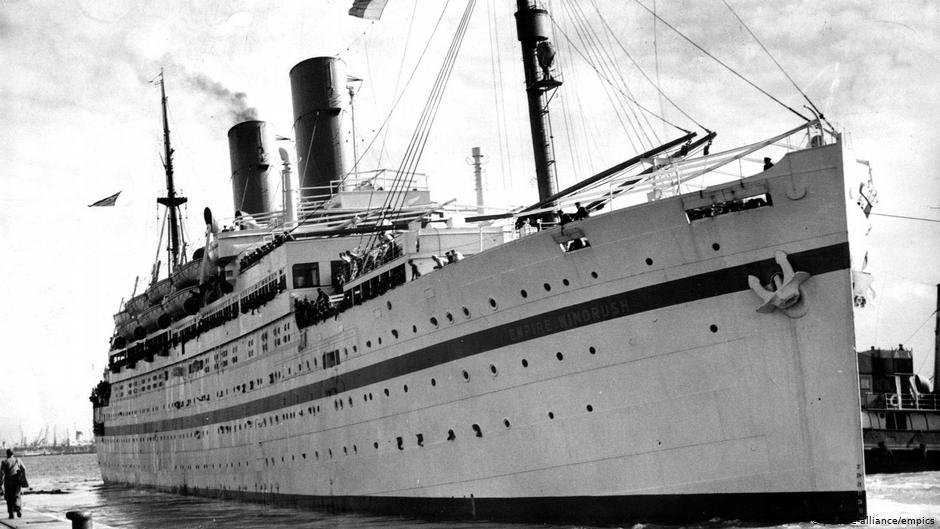 Lynch said in her letter that several MPs have "constituents on that flight and have been supporting the families, including their young children." For many people in Britain, a deportation flight to Jamaica has echoes of the Windrush generation and their treatment by the Conservative government in recent years.
The Windrush generation is a term which encompasses many people who migrated from Caribbean islands, like Jamaica, in the forties, fifties and sixties to the UK. As part of the Commonwealth, and part of the former British Empire, many of whom had fought with the British Army or served as nurses, doctors, bus drivers and other key workers during the Second World War, they considered themselves to be British citizens and had a legal right to migrate.
However, after living for years in Britain, some of them didn't apply for British passports and had no idea that essentially their immigration status had never been properly clarified. This resulted in some of them being deported back to the Caribbean, and they were "denied access to healthcare, housing and access to employment," as Lynch points out.
Deportation likened to 'a death sentence'
The government has since apologized for its actions and a committee inquiry required the government to change course. Holly Lynch wants to gain assurances from the government that "the injustices of the Windrush scandal can never happen again, and [that] these lessons must be learned."
In fact, according to BARACUK (Black Activists Rising Against Cuts [in government spending]) which has posted a campaign film on YouTube, 31 children will be impacted if the flight goes ahead as they will see one of their parents removed from the UK.
In their YouTube posting, a partner of one of the men due to be deported says she is "struggling to deal with what is going on" and likens the deportation to "receiving a death sentence."
'Dangerous foreign criminals'
The Home Office, for its part, has said that "the individuals due to be on the removal flight to Jamaica are dangerous foreign criminals. They have been convicted of serious crimes, including murder, rape and child sexual offenses."
The Home Office adds in a separate tweet that all the people due to be deported via the flight are "Jamaican nationals who have been convicted of serious offenses. Less than 1% of all enforced returns are to Jamaica."
On November 30, they issued a fact sheet about the flight. In it, they underlined that the Home Secretary is "required by the 2007 Act to deport any foreign national who has received a custodial sentence of at least 12 months and those convicted of serious crimes, are persistent offenders or who represent a threat to national security."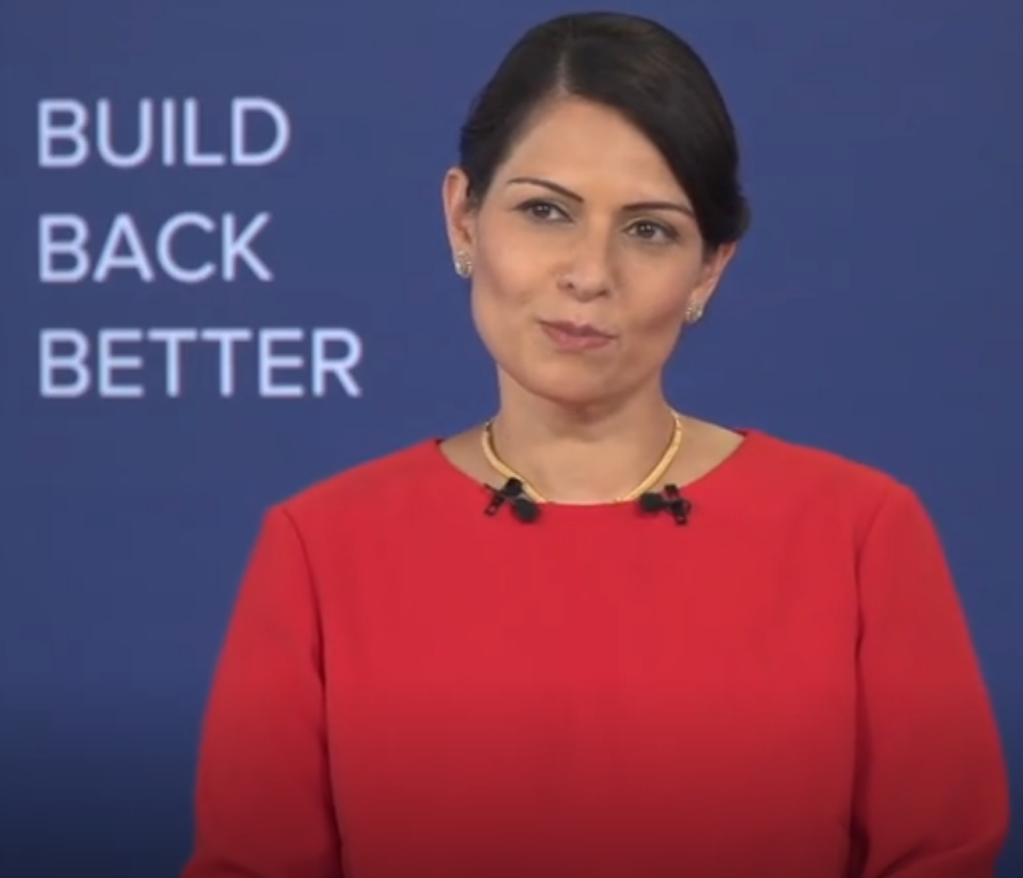 The Home Office adds that "in the year ending June 2020, there were 5,208 enforced returns of which 2,630 were to EU countries and 33 were to Jamaica." The statement makes clear that those to be deported "have no entitlement to British citizenship," and say that the British government "supports multiple charities and non-government organizations in Jamaica who help people to re-integrate upon their return."
Access to legal advice?
Campaigners say that some of these men received no notice before being placed on the deportation list and have had scant access, if any, to legal advice. The Home Office counters that by saying "every person who meets the threshold for deportation is given access to legal advice and support and has an opportunity to challenge their removal through the legal system."
The Home Office statement says that in spite of the COVID-19 restrictions there have been "over 20 charter flights this year, to countries including Albania, France, Germany and Spain, Nigeria and Ghana."
'I served my time'
The partner of one deportee who speaks in the You Tube posting says that her partner has "served his time" and "was due to be released on parole." She claims that everyone is "entitled to basic human rights" and that her son "deserves to have his father with him." She says that because of COVID-19, she hasn't been able to visit her partner in prison since March and that they were given no chance to say goodbye. She adds that she suffers from "severe mental health problems" and if the deportation took place, it could "push her towards suicide," something which is worrying her son.
Another man on the flight spoke to Labour MP David Lammy in his radio broadcast on private London station LBC. This man tells Lammy that he was in care when he was 17 and relatively young when he was convicted of dealing Class A drugs. He says that since he was told he was to be deported, he has been "having panic attacks" and is "devastated from being taken away from my family."
'Just give me a second chance'
The unnamed man explains that he has two boys, just two and three years old and another baby on the way. He tells Lammy he can't remember when he last went to Jamaica but "hasn't been for at least ten years." He says he went to primary and secondary school in the UK and all his family are in Britain.
The man explains to Lammy that he doesn't know what he will do when he arrives in Jamaica and expects to "sleep on the streets" there as he knows no one. However, the UK Home Office say that they have two non-governmental organizations (NGOs) that "can provide initial support to those who may not have anyone to meet them at the airport or who need transport. They are also able to help with short-term accommodation for those without a place to stay."
When asked what he would say to Home Office Minister Priti Patel if given the chance to speak to her, the man tells Lammy: "I know I done wrong. I paid my dues [served my sentence]. I did my time in jail. Just give me a second chance."
'The process of mass deportation is fundamentally wrong'
In fact, the Home Office does consider claims that someone has a family life in the UK from which they shouldn't be separated. But the person making the claim under Article 8 (right to private and family life) has to demonstrate that they have a "genuine and subsisting relationship with a qualifying partner, or a genuine and subsisting parental relationship with a qualifying child, and the effect of deportation on the partner or child would be unduly harsh."
If their sentence lasted longer than four years, according to the Home Office, the person "will need to demonstrate very compelling circumstances over and above these factors."
Bell Ribeiro-Addy, another Labour MP, has also criticized the deportation flight in parliament. She made clear to the government that "no one opposing this flight condones any of the crimes these individuals have been found guilty of," but said "it's the process of mass deporation which is fundamentally wrong."
Ribeiro-Addy says that these kinds of deportation flights "are notorious for bundling people out of the country without due process." She said that a deportation, if you have already served your custodial sentence, "effectively amounted to double jeopardy."
'Disparities in sentencing'
Ribeiro-Addy also pointed out that there were "disparities in sentencing" between black and white offenders (with black offenders statistically being handed harsher sentences) which would effectively mean that black offenders might more easily exceed the "more than 12 months sentence" which allows the government to place such individuals on deportation flights in the first place.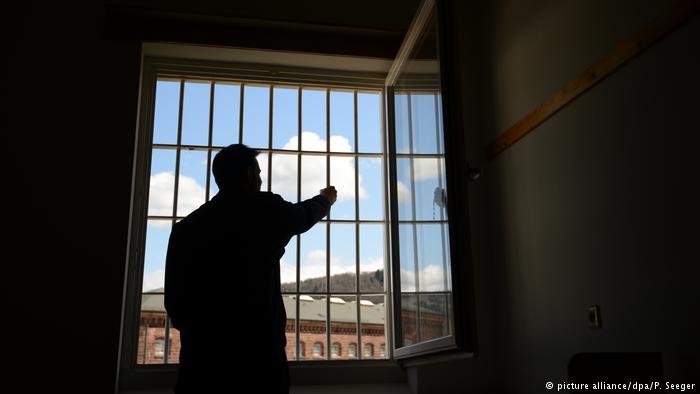 The MP also asked the government whether the individuals on the list, who are currently being held in a holding center in Manchester, had been given adequate legal counsel and allowed to appeal their decisions, given that, as foreign citizens, many of them would not have access to legal aid.
Ribeiro-Addy concluded by asking the government to "think again. Halt the deportation flight and finally end the illegal hostile environment?"
On December 1, Bella Sankey confirmed on Twitter that "all five airlines [to which the group wrote…] have confirmed that they are not operating the mass deportation flight to Jamaica planned for tomorrow." She goes on to thank Hifly airlines, Evelopair, Air Tanker, TUI UK and Titan Airways and asked whether there might be another airline who is preparing to take up the Home Office charter?