Various European parliamentarians have once again called for the director of Frontex, Fabrice Leggeri, to resign over allegations that the European border agency was involved in pushbacks of migrants in Aegean waters between Greece and Turkey.
"You keep denying about Frontex's pushback of migrants in the Aegean – but we have video evidence! Why don't you resign?!" read a Twitter statement by Sira Rego, a Spanish parliamentarian from the Left Party, published on December 1.
Sira Rego's call joins those of several other MEPs from the Green and Left blocks, as well as campaign groups who accuse the European border agency Frontex of being involved in migrant pushbacks in the Aegean Sea between Greece and Turkey.
In a video posted on Twitter, Sira Rego called for the Frontex director Fabrice Leggeri's "immediate resignation." She said that it was unacceptable that Frontex agencies could have participated in what she described as "illegal operations" which "infringed the rights of migrants." Rego added that it was also inadmissible that the response from Frontex should be "to lie in parliament to try to cover [the allegations] up."
MEPs 'grill' Frontex director
The pan-European media group Euractiv described Fabrice Leggeri's appearance before European parliamentarians as a "grilling." Calls for his resignation had already been circulating when a number of media reports by Der Spiegel, ARD and TV Asahi, as well as the investigative organizations Bellingcat and Lighthouse Reports in October purported to show evidence of Frontex agents participating in migrant pushbacks.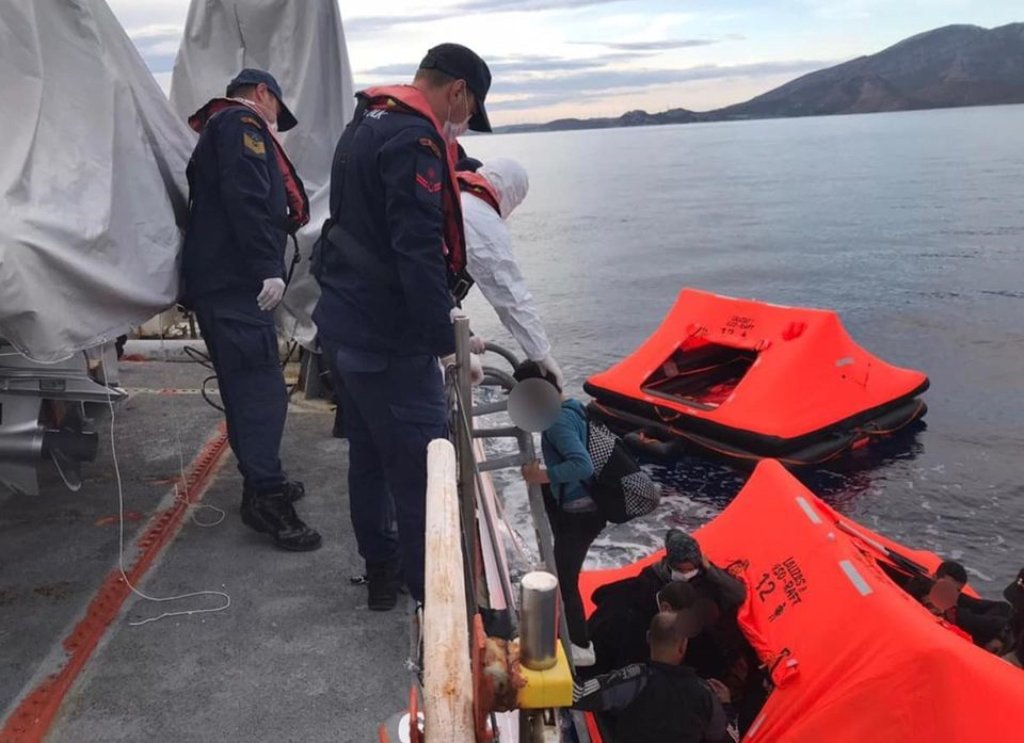 Leggeri's answer in parliament, according to Euractiv, was that "in the time slots on the days [reported in the media], the assets that were mentioned, in particular the Romanian and Portuguese vessels, were deployed but there was no evidence that they were engaged in pushback activities."
Leggeri did reportedly concede that he had written letters to the Greek authorities on two occasions. Once after a Frontex plane was live streaming a "suspicious case," in mid-April (in the night of April 18-19) which according to Euractiv, involved "a vessel of the Greek coast guard." A second incident was noted by a Danish helicopter pilot who asked to "issue a serious incident report," at the end of July.
'Is writing letters sufficient?'
In response, Sophie in 't Veld, a Dutch MEP from the centrist Renew Europe political group, reportedly asked Leggeri why he thought that writing letters was "sufficient?" Euractiv reported that Leggeri responded that while letters "are not enough," he had to abide by the European system, explaining "if a minister sends a letter to the director of an EU agency and says, "everything was according to the law,' I cannot say 'I don't trust you'."
Leggeri added that the situation at the time was geopolitically sensitive because there were confrontations between Turkish military fighters and Frontex planes and "almost daily shooting coming from the Turkish side at the land border."
Leggeri said he would "welcome" an independent inquiry, which will be launched by the European Ombudsman into how the border agency should deal with future allegations of breaches of rights. Green MEP Tineke Strik said during the meeting, according to Euractiv, that she thought the European parliament should consider whether they should launch a formal inquiry committee to look into the establishment of an "effectively functioning fundamental rights system," for Frontex.
'Still too many unanswered questions'
The news agency Associated Press (AP) reported that, following the questions put to Fabrice Leggeri, Socialist MEP Kati Piri thought that there were still "far too many unanswered questions on the involvement of Frontex in illegal practices." She said that Leggeri had "completely lost our trust," over the handling of the allegations. Frontex launched an internal investigation into the allegations in October.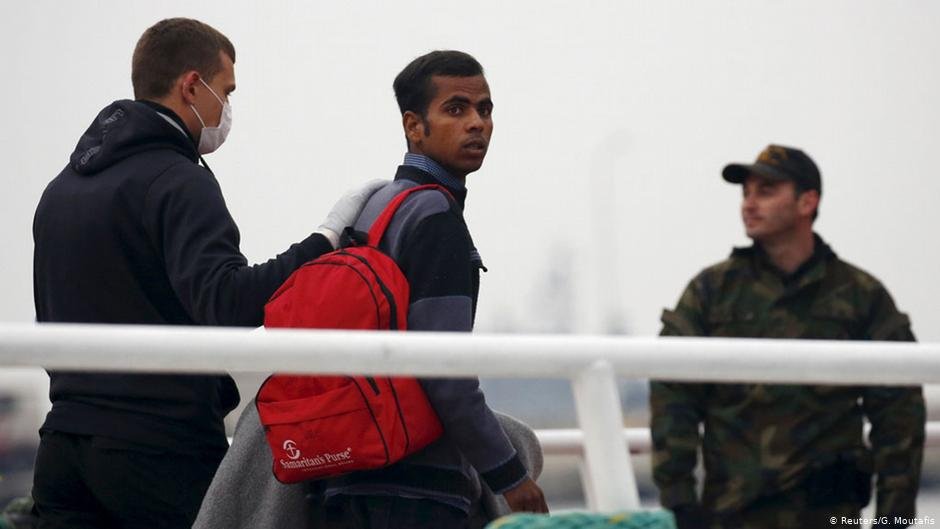 Frontex has been asked by the EU to hold another "extraordinary meeting" regarding the allegations which has been scheduled for December 9. Tineke Strik told a press conference after the meeting that she thought "we must be able to rely on an EU agency which prevents human rights violations from happening and not inflict them." Frontex though, she concluded, "seems to be a partner in crime of those who deliberately violate those human rights."
Leggeri stated at the meeting that it was European countries which held the power to determine what happens in their waters and not Frontex. "When it comes to operations, only the host member state authorities can decide what has to be done," AP reported Leggeri saying.
'A European agency has to comply to EU law with no excuse'
The row comes at a time when the European Commission is trying to get agreement on its new migration pact and determine how it might reform its asylum system.
European Commissioner for Home Affairs Ylva Johansson is currently in Morocco talking about "broader partnerships" and EU-Moroccan cooperation on "migration and security," after this year's significant increase in the number of migrants leaving Morocco and the coast of West Africa for the Spanish Canary Islands.
According to AP, Johansson said that she continued to have confidence in Frontex's managing board "but remains deeply concerned about the allegations." Johansson added that if they were to be true, "it's totally unacceptable. A European agency has to comply to EU law and fundamental rights with no excuse."
She added that although a lot of questions were put to Leggeri, he had "not answered these questions."
With AP and Euractiv