Lies and intentionally misleading reports about migrants are becoming more widespread in Europe, with claims that they pose a COVID-19 infection risk among the latest examples. But according to a new study, tackling the flood of disinformation about migrants means more than simply pointing out false claims.
Threat, invasion, criminal, lazy, spreading disease – politicians and sections of the media have used language for years that dehumanizes refugees and migrants and blames them for problems in society. According to social scientists, this is happening more now than in the past and, in the jargon, an anti-migrant discourse has been mainstreamed.
This matters not only because it can have a direct negative impact on migrants who are attacked and maligned, but also because as the public narrative shifts, so do the boundaries of policy choices by politicians.
To shift the debate and policies away from border security and exclusion back to being humane, rights-focused and inclusive, an approach is needed that actually works, according to a research team at the European Policy Centre (EPC).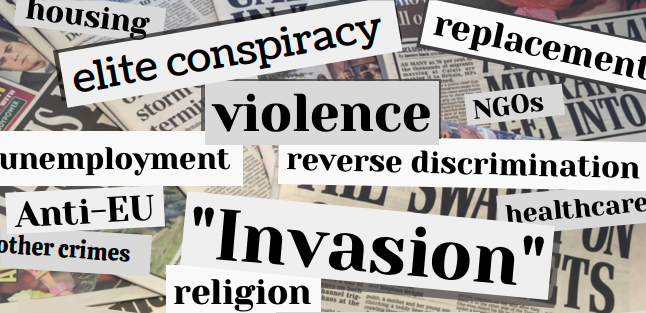 Tell a different story
The EPC team led by Paul Butcher and Alberto Horst Neidhardt analyzed hundreds of online articles about migrants in Czech Republic, Italy, Spain and Germany. They found that the people publishing disinformation about migrants change their message according to the news. They also have the advantage of not having to worry about truth or accuracy.
This means that trying to counteract specific examples of 'disinformation,' through fact-checking and publishing articles showing that claims are false, is not going to be effective.
Instead, the researchers propose that the media and policy makers should tell different stories – in their words try to 'reframe' the debate by publishing alternative narratives. Instead of debunking we should be 'pre-bunking,' according to Butcher and Neidhardt.
Speaking to people's concerns
The COVID-19 pandemic provides a good example of why becoming smarter and 'reframing' debates is not an easy task. The researchers say that those spreading disinformation – claiming migrants carry disease, for example – often exploit widespread fears. These fears are understandable and they have to be acknowledged, but journalists should not contribute to propagating them.
"The emphasis should be put on the aspirations and hopes that lie behind the fears," said Alberto Horst Neidhardt. "Clearly many people are reasonably concerned about their health prospects. Yet one can also acknowledge these concerns by emphasizing, in the case of migrants and newcomers, what has been the role of medical professionals of foreign origin in contributing to the fight against COVID-19."
This strategy is more effective than pointing out why those spreading false information have got it wrong, according to Paul Butcher.
"Nobody likes to feel like they've been duped. If somebody has been exposed to disinformation and it's influenced their views, which is probably because it spoke to a particular concern that they had, then seeing some kind of counter-messaging that says, 'no, this isn't true, and you've been fooled by this,' is actually quite likely to produce a defensive reaction.
"What you actually want to do is to find an entry point first and to get the reader to acknowledge that you the communicator are trustworthy and have their best interests at heart, and then use that to change the subject of discussion. … You can then try to focus on hopes rather than fears, or acknowledge the concern but find another way of communicating about it, which doesn't simply increase the appeal of the disinformation," Butcher said.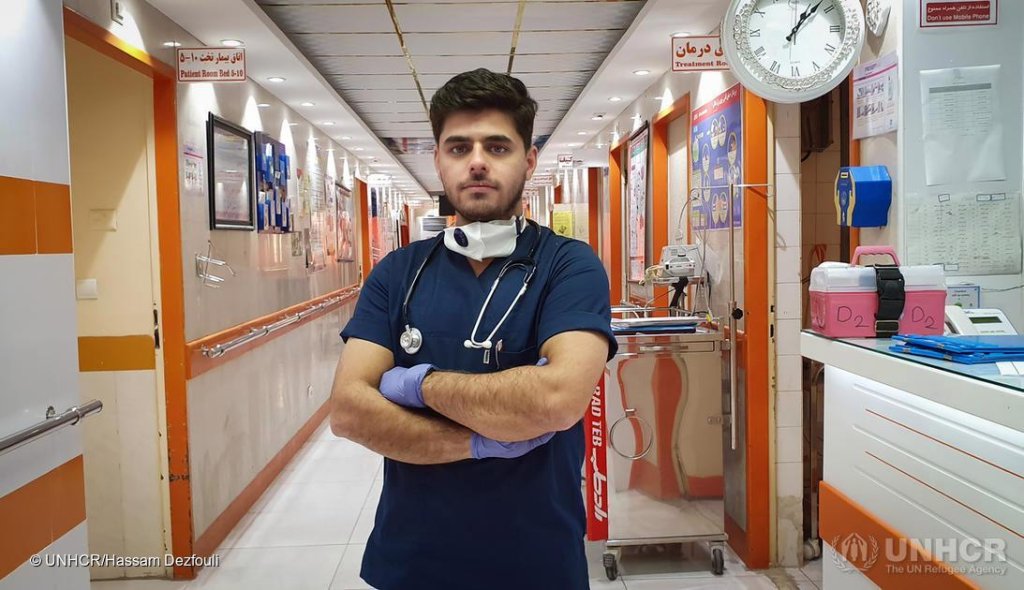 60-70% undecided
There are some people at the extreme ends of the migration debate whose minds are already made up, and they probably won't respond to alternative narratives or reframing. So the researchers say the focus should be on the so-called "moveable middle," which is neither strongly pro- nor anti-migration.
Another think tank, the International Center for Policy Advocacy, made the same proposal in a toolkit for campaigners in 2018. They said that in most European countries this moveable middle was between 60% and 70% of the population.
Politicians as amplifiers
It isn't possible to know empirically what effect disinformation has on society. The researchers say it is likely to play a role in polarizing public opinion, and the reports they examined support this claim.
In Italy, according to their research, an "invasion" narrative has influenced people's perception of the extent of irregular migration, says Neidhardt. Sometimes the force of the effect also appears to be in the other direction: Politicians who have taken migration as one of their flagship political issues "not only contribute to disinforming the public by spreading the same message, but often they are the source of disinformation," he said.
In the case of Matteo Salvini, the stridently anti-migrant former Italian interior minister, the claim that migrants rescued by NGOs in the Mediterranean were hosted on luxurious boats was found to have originated from the former minister's Tweets. Neidhardt calls this a "mirroring" between the messages from the news channels and the "amplifiers."
Translation: "THE COMIC FINALE: ITALY ALSO GIVES ASYLUM TO AFRICANS FLEEING FROM 'EVIL SPIRITS'. It's not a joke. Right of asylum for a Nigerian fleeing a family curse to avoid becoming a shaman."
Policy shift
If the media should try to focus on hopes rather than fears in covering the intersection of migrants and COVID-19, for example, this doesn't mean painting a rosy picture of migration, the researchers insist. "We are not saying anything other than trying to stress the most objective and more balanced narrative," said Neidhardt.
Alternative narratives presented by the media are also not the end of the story, the researchers say. The reason we need a normalization of the debate is because without it we won't have good policies.
"If there is a further polarization and then political positions get even more entrenched, it's unlikely that Europe can find a solution together with Greece in order to avoid situations such as the Greek islands face today," said Neidhardt. "Alternative narratives must facilitate this discussion."
Fear and lying in the EU: Fighting disinformation on migration with alternative narratives