A deportation flight from the UK to Jamaica took off in the early hours of Wednesday morning. On board were 13 men of the original 50 destined for the flight. Campaigners continue to protest, saying that the UK's deportation laws "condone child cruelty" by separating parents from children.
A deportation charter flight from the UK to Jamaica, which was due to take off on December 2, did in fact leave the ground, despite a strong campaign fought by the detention support group Detention Action, Opposition MPs and at least 91 Black public figures and campaigners.
According to Detention Action, the company which eventually operated the deportation flight is called Privilege Style Airlines, a Spanish charter company.
"Sadly the Jamaica deportation flight took off at around 2 am last night with 13 people – 37 fewer than Priti Patel planned," read a tweet from Detention Action.
The group said that in the last few hours before the flight took off from the UK they were "still finding people with no legal help, trafficking indicators and with immediate Windrush relatives."
Generation Windrush
The Windrush generation is a term which encompasses many people who migrated from Caribbean islands, like Jamaica, in the forties, fifties and sixties to the UK. As part of the Commonwealth, and part of the former British Empire, many of whom had fought with the British Army or served as nurses, doctors, bus drivers and other key workers during the Second World War, they considered themselves to be British citizens and had a legal right to migrate.
However, after living for years in Britain, some of them didn't apply for British passports and had no idea that essentially their immigration status had never been properly clarified. This resulted in some of them being deported back to the Caribbean, and they were "denied access to healthcare, housing and access to employment," as Holly Lynch, Member of Parliament (MP) of the Labour party, pointed out whilst opposing the flight.
'Blanket deportation creates more vicitims'
The director of Detention Action, Bella Sankey said on Twitter that these kinds of "blanket deportation laws only [create] more victims. It's as simple as that."
Before and after the flight took off, many of the campaigners focused on some of the 31 British children of the men due to be on board and the effect their departure from the UK would have on their own childhoods and development.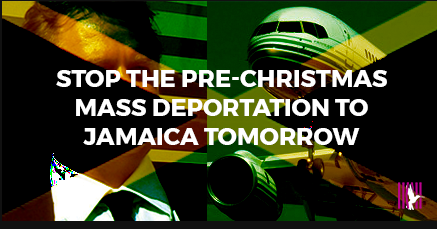 Bella Sankey highlighted a letter from one little boy whose dad was on the flight. She says the father was a "direct #Windrush descendant."
The little boy addresses the letter to a judge. He says that he loves his dad because he is "very protective." He says he can "talk through my ideas" with him and that his dad "tells me how to stay safe." He explains, "if he is sent to Jamaica, I might not be able to see him again."
'Please let my dad stay with me'
The boy adds that his birthday is coming up and he had hoped to enjoy his birthday with his dad, going out to eat and to the cinema. Now, he thinks the only contact he will have on his birthday will be a "phone call." The little boy ends his letter by saying: "People are making decisions about my dad. When they grew up they probably had a dad. The decisions they make mean I won't have a dad with me. Please let my dad stay with me."
The letter is accompanied by a drawing. The top half of the picture is entitled "Bad" and features a plane, a person behind bars and another stick person crying. In the bottom half of the picture, entitled "Good," a smaller stick figure plays football with a larger one. The little figure says "I love you dad," and the larger one replies "love you too." They are both smiling.
Deportation canceled - for some
According to Detention Action, the campaigners and several law firms involved were able to "fight" for several of the men to be taken off the list of deportees.
The Independent newspaper reported that one of the men taken off the flight was a "30-year-old man who came to the UK aged 11." They said he had his deportation canceled because "the Home Office was forced to acknowledge that he had indicators of having been trafficked by county lines gangs in his twenties."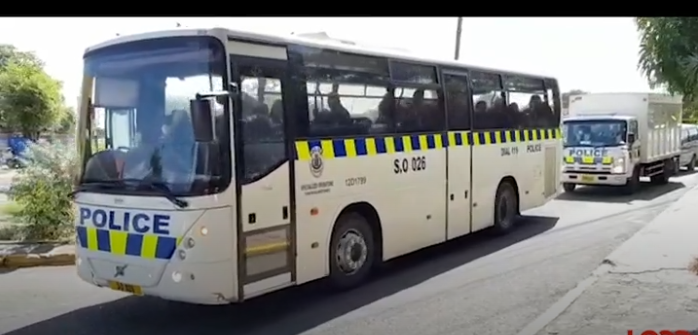 County Lines gangs has become a huge problem for British police in recent years. It essentially refers to criminal networks and gangs who mostly deal drugs and other illegal substances, sometimes weapons and often groom and recruit children and young people to work for them across county lines, ie across the boundaries of different areas of the UK.
Once in these criminal networks, it can be difficult to get out. Many people are convicted of the offenses they have committed before it comes to light that they may have been forced or pushed into this kind of network as minors.
This man reportedly had two British daughters aged six and seven. He says that he had found the wait to know if he would be deported "devastating," and that once he found out that he would not be on board he was "so relieved." Like many of the others, he said he didn't know "what I would have done if I was sent out there. I would have been stuck in limbo. I would have had to leave my family behind."
No money for naturalization
Another man, aged 43 was also taken off the flight. His children, reported the Independent are aged 24, 22, 17 and 14. According to that newspaper the man had been convicted for being in possession of an air gun in 2017 and had served a one and a half year sentence. He also had two prior convictions for driving offenses and had served several months in prison for each of those offenses.
Another man who had served two years in jail for "intent to supply class A drugs" according to the Independent, has a British mother and four siblings who are British. He had just never found the money to become naturalized himself. He said, until he was put on the flight list, he had believed he was British. "As far as I was concerned, this is my country," he told the Independent.
Opposition Labour MP Bell Ribeiro-Addy who had been asking questions about the legitimacy of the flight in parliament, tweeted on Wednesday that "the fact that lawyers were able to overturn decisions in a single appeal betrays the lack of due process behind this week's deportation flight."
'Halt them all'
Ribeiro-Addy added that "rather than rushing ahead with more, the Government must save themselves some embarrassment and halt them all."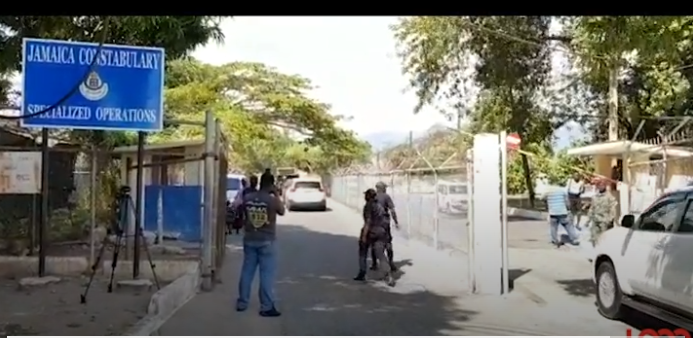 Bella Sankey told Channel 5 news in the UK that she had had "mothers on the phone to me all week telling me horror stories about their children bed wetting, banging their heads against the wall, crying continuously. These are British citizen children who have not been given any opportunity to make their feelings and views known." Sankey added that these deportation laws "explicitly condone child cruelty."
The Home Office replies that the people due to be deported were "dangerous foreign criminals who have been convicted of murder, sex offenses and dealing drugs."
'23 serious criminals'
In a second tweet on Wednesday, the Home Office added that "23 serious criminals" had been taken off the flight and between them they had been "sentenced to a total of 156 years and one life sentence." They added that some who were taken off the flight had been "convicted of rape and murder." They said that they were "working through the barriers to their removal as quick as we can and will seek to remove once possible."
Speaking on Channel 5, Sankey replied that "no one is seeking to minimize the crimes these people have committed." However, she said that the blanket nature of the deportation laws were "fundamentally flawed" and charter flights meant that there often wasn't time to look at each individual case. She added that the men had also served their time and been punished for what they had done.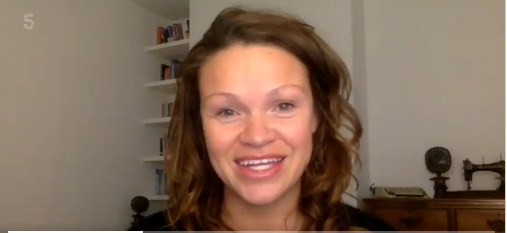 Deportation law 'too blunt'
Sankey added that some of them were taken whilst they were still serving their sentences with no access to legal representation or access to justice.
"We're not saying that deportation should never be possible, but at the moment the law is too blunt. […] It means that somebody who may have committed a one off offense, who may have been rehabilitated, who may have children who depend on that person isn't given a second chance and that's one of the problems."
The second problem, Sankey said, is that many of them had been in the UK for so long that they were "to all intents and purposes British," and they may have no links anymore with the country where they were being deported. Sankey concluded, "and that just makes no sense."