EU Home Affairs Commissioner Ylva Johansson traveled to Morocco for a two-day visit this week. Her aim was to improve cooperation with Morocco on the return of migrants and start the discussion over visa facilitation.
On December 1 and 2 this week, EU Home Affairs Commissioner Ylva Johansson was in Morocco to discuss cooperation over migration. The aim of the commissioner was to improve the EU's ability to return migrants to Morocco when they do not qualify for asylum. In return, the EU would offer Morocco progress over visa facilitation.
"I have a mandate to sit down and negotiate readmission and visa facilitation," Johansson told reporters as she arrived in Rabat, reported the French news agency Agence France Presse (AFP).
One of the main planks of the new EU migration pact is to emphasize that while Europe needs migration, it only wants those who come via legal pathways.
"To have fewer irregular arrivals and to return those who are not able to stay, that's closely linked to the visa facilitation and legal pathways," said Johansson according to AFP.
Focus on Morocco
Morocco has been one of the countries at the center of Europe's focus recently, after a significant increase in the numbers of arrivals on the Canary Islands over the course of 2020, and particularly in the last few months. Spain too has been making its own bilateral agreements with both Morocco and Senegal in the hope of easing the pressure on the Canary Islands.
In a press conference on the first day of her visit, Ylva Johansson told reporters that of the roughly "19,000 migrants who had arrived on the Canary Islands this year, roughly half of them are thought to be Moroccan citizens." She added that Morocco was a country facing "a lot of challenges," and that she and her colleagues were there to discuss how they could face those challenges together.
Johansson, who met with both the Moroccan foreign minister as well as the interior minister, emphasized that she was very pleased with the cooperation that already takes place between the EU and Morocco and that she thought Morocco and the EU had a "trustworthy partnership."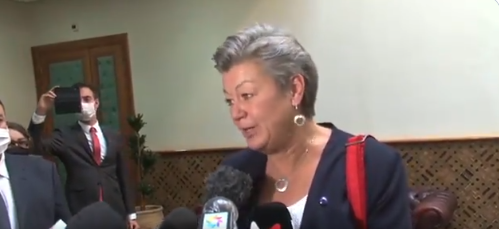 Support since 2013
The EU has been supporting Morocco since 2013 through the implementation of its National Strategy on Migration and Asylum. Moreover, the EU and Morocco hold a Mobility Partnership Agreement which was relaunched in 2019.
According to EU documents, the EU's "second largest cooperation portfolio on migration is with Morocco." Europe has to date invested a total of €343 million in the partnership. €235 million came from the EU Emergency Trust Fund for Africa and the rest came via other EU financial instruments.
The EU says that its funding is there to protect vulnerable migrants and refugees, and to block migrant smuggling. It is also meant to promote the rights of unaccompanied minors and is intended to "fund the voluntary return of migrants and their reintegration."
Europe also helps Morocco with migration management, "capacity building in respect of human rights, and support to border management." In fact, on the second day of Commissioner Johnasson's visit, she tweeted she had a "very informative tour of border management and port facilities," in Tangier.
'Providing alternatives to irregular migration'
As well as trying to manage those who attempt to migrate without papers, the EU is also trying to create more economic opportunities for those who stay in Morocco, thus providing "alternatives to irregular migration."
To that end, an EU press release in October 2020 said that since 2014 it had "mobilized under the bilateral cooperation around €1 billion to support Morocco on: equitable access to basic social services; democratic governance, rule of law and mobility; wider and inclusive employment opportunities and sustainable and inclusive growth; and strengthening civil society capacities."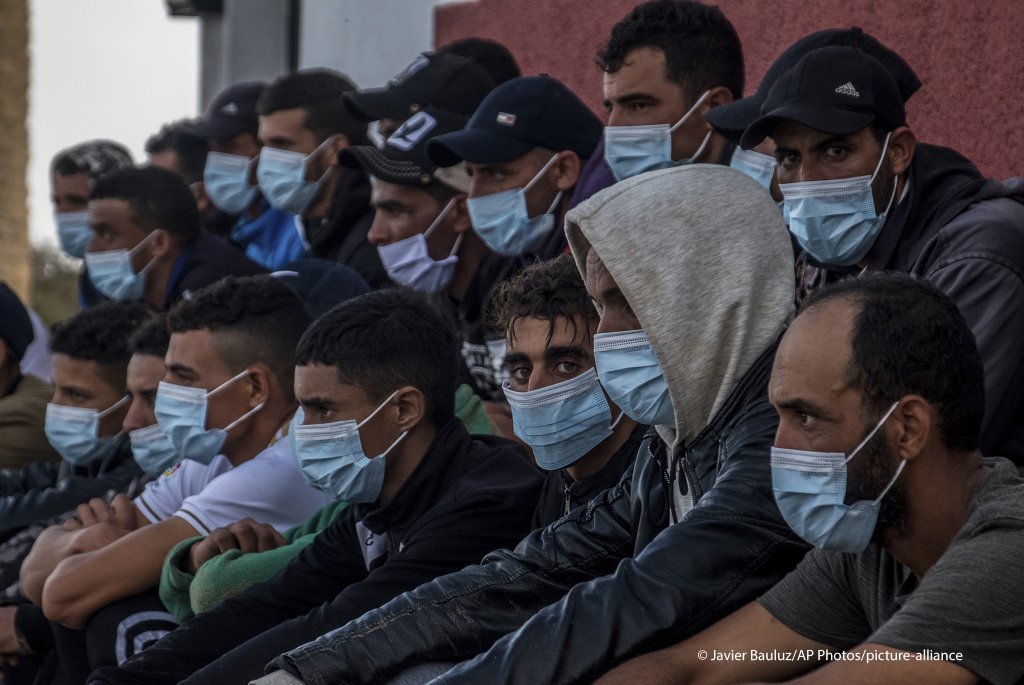 According to that same press release, by October 2020, the EU funding had provided emergency accommodation for 1954 vulnerable migrants, gifted cash assistance to cover the most urgent needs to 104 migrants, offered reintegration support to 26 Moroccan migrants who decided to take up the option of voluntary return, and paid for 482 police vehicles, including 227 motorcycles, to support Moroccan border management.
Integration and social inclusion
The funding is also expected to support the Moroccan diaspora already in Europe, promote social inclusion within Europe and for migrants living in Morocco.
The breakdown of program funding is listed on the sheet, with the main bulk of funding, about €175 million being earmarked via three separate projects for border management in various ways. According to the North African Post, Johansson "inspected several EU-funded projects" during the course of her trip.
According to reports in the pan-European news website Euractiv, Johansson said that she had not come "to tell the Moroccans what kind of help they might need," but to listen and was open to new ways of doing things. What she was aiming for, she underlined, was a "mutually beneficial relationship."