On the Canary Islands, the new wave of migrant arrivals is becoming a real challenge for the archipelago's long-standing culture of hospitality. The islands have been hit hard by the economic crisis that followed the COVID-19 pandemic, and is now facing the biggest migrant influx since 2006.
Alicia Suárez works at the local television station of the Canary Islands, Radiotelevisión Canaria. The journalist is seen waiting on the quay of the port of Arguineguin to film the departure of a bus transporting several dozen migrants to their accommodation center.
The date is Wednesday, November 25. Since the beginning of the week, more than a thousand migrants from Morocco and West Africa have landed in the archipelago of the Canary Islands, according to the International Organization for Migration (IOM). This brings the number of arrivals in total up to nearly 20,000 since the beginning of the year -- breaking previous records.
That day, however, Alicia Suárez and her cameraman are the only journalists we see on site, except for one Spanish photographer representing a news agency. The atmosphere is strangely quiet, considering that thousands of migrants have passed through this quay in previous weeks and months. Many even camped out on the quay for weeks, as the government scrambled together a response.
Read more: Record number of 2,200 migrants arrive on Canary Islands on one weekend
"At the beginning of the crisis, many people arrived here without identification papers. But now, some come with papers because they know that this will eventually allow them to continue on their way," she told InfoMigrants, highlighting the face that the Canary Islands are regarded as a transfer point by most migrants, who actually want to reach continental Europe.
Growing hostility
According to Alicia Suárez, hostility towards migrants is increasing, while at the same time, the coronavirus pandemic continues to deprive the Canary Islands of tourists -- the main source of income for two million people who live across the archipelago of seven islands.
"Many people here don't have jobs. And some believe that the migrants will deprive them of government benefits, which is why racism is on the rise. There are a lot of videos being shared on social media that claim that migrants arrive here with the coronavirus, stay in hotels, and enjoy the swimming pools. But this is not true at all. All migrants are tested, and the pools are off limits to them."
Suarez adds that "we have forgotten that we ourselves are a people of emigration," referring to the history of the Canary Islands as the starting point for the search of the American continent.
Read more: Spain's Canary Islands – still a magnet for migrants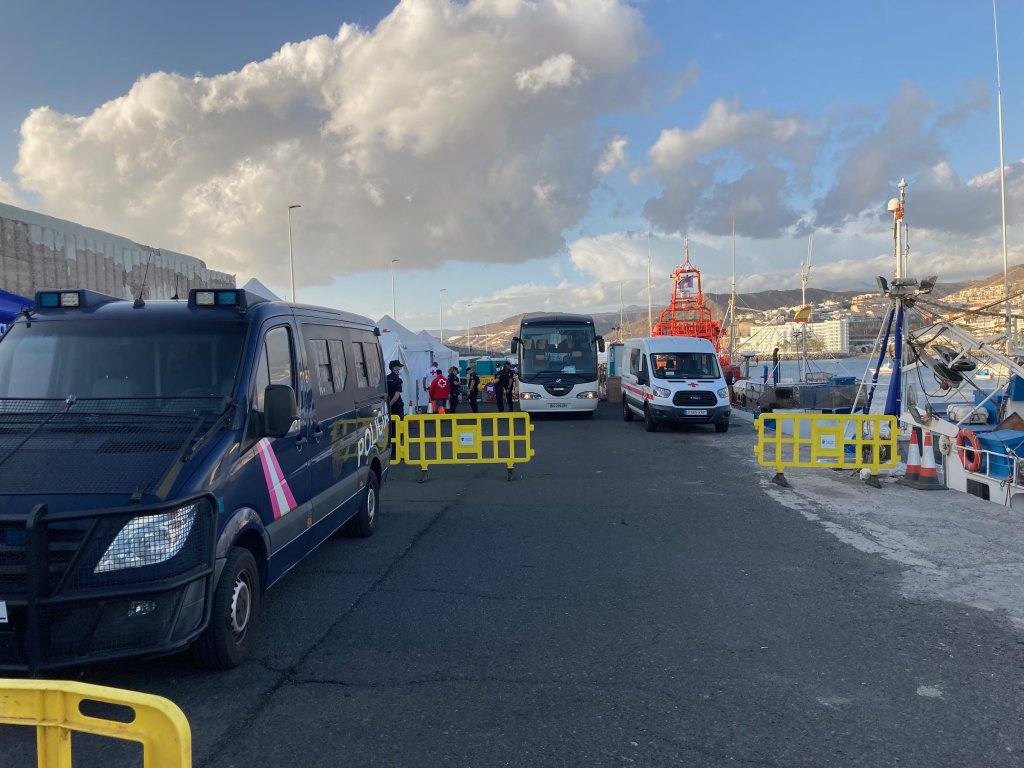 Different places, different attitudes
There are about 15 hotels on Gran Canaria that presently accommodate migrants. They are paid €45 euros per migrant per night, according to Tom Smulders, head of the Canary Islands' Hotel Federation. Some people are against this practice, he says, even though the population needs the money in the absence of tourists during the COVID-19 pandemic.
Alicia Suárez says that attitudes differ between the north and the south of the island, where the majority of hotels are located. At the capital, Las Palmas, in the north of the island, the presence of migrants is less visible. "Last week, buses left for Las Palmas with migrants. Residents arrived with water, food and clothes to welcome them. The feeling there is different, as it's a big city of 400,000 inhabitants."
Read more: Second camp set up on Canary Islands to ease first reception pressure
In Las Palmas, we meet José Segura Clavell, who worked as a lawmaker for the PSOE Party in neighboring Santa Cruz de Tenerife for almost 20 years. Today, he heads the Casa Africa, an organization designed to promote intercultural dialogue between Africa and the Canary Islands.
In 2006, during the previous wave of mass migrant arrivals, he was entrusted by the Spanish central government to manage the crisis that has since become known as "des cayucos", named after the boats in which more than 30,000 people landed on the islands 14 years ago.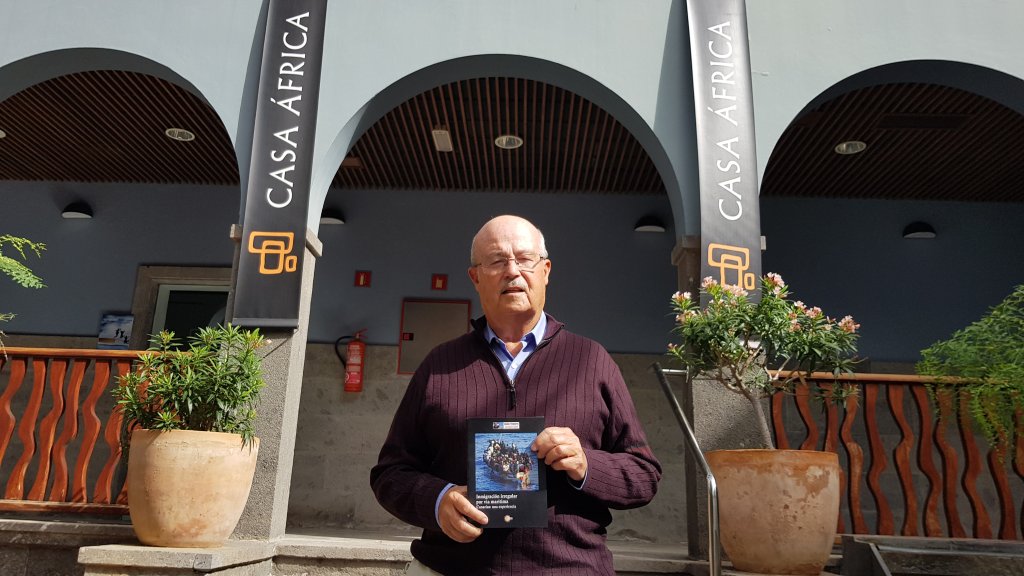 According to José Segura Clavell, in 2006 "Spain was very actively involved in its decision-making, especially in terms of striking bilateral agreements with several African countries. The army responded from one day to the next. Within a week, a large camp was opened here in Las Palmas designed to house around 2,500 to 3,000 migrants. The judges were also very quick to react: In most cases, they were able to issue a repatriation document within 72 hours," he told InfoMigrants.
This time around, however, the coronavirus pandemic has prevented deportation, as the central government in Madrid continues to refuse the dispatch of special flights to take undocumented migrants to the Iberian Peninsula -- as was the case in 2006.
Read more: Babacar's story: 'I arrived in Spain, but I have not yet reached my destination'
No empathy for despair?
For José Segura Clavell, the root causes of migration have not changed since 2006. The thing that the two crises have in common are "hunger, despair, violence, and the search for a better life," he said.
Bu the level of empathy among Canary Islanders may not be the same today as it was then, he explains. Many feel overwhelmed by COVID-19 and in particular the economic hardship caused by the pandemic. Others seem to agree — and they're not always Spanish:
Nourdine has been living in Las Palmas for 20 years, where he has been working for a shipping company that transports products between Africa and the Canary Islands. Originally hailing from Mauritania, he looks at the current development from a different perspective: "What worries me the most is that this latest wave is happening at a bad time," he told InfoMigrants.
"Everyone is suffering because of the situation with COVID-19. We suffer here, we suffer in Africa. There is this mental image there that here, life is paradise. But it is not paradise. It's a nightmare for everyone."
Read more: Back to Mauritania: Frontex repatriates migrants arriving on Canary Islands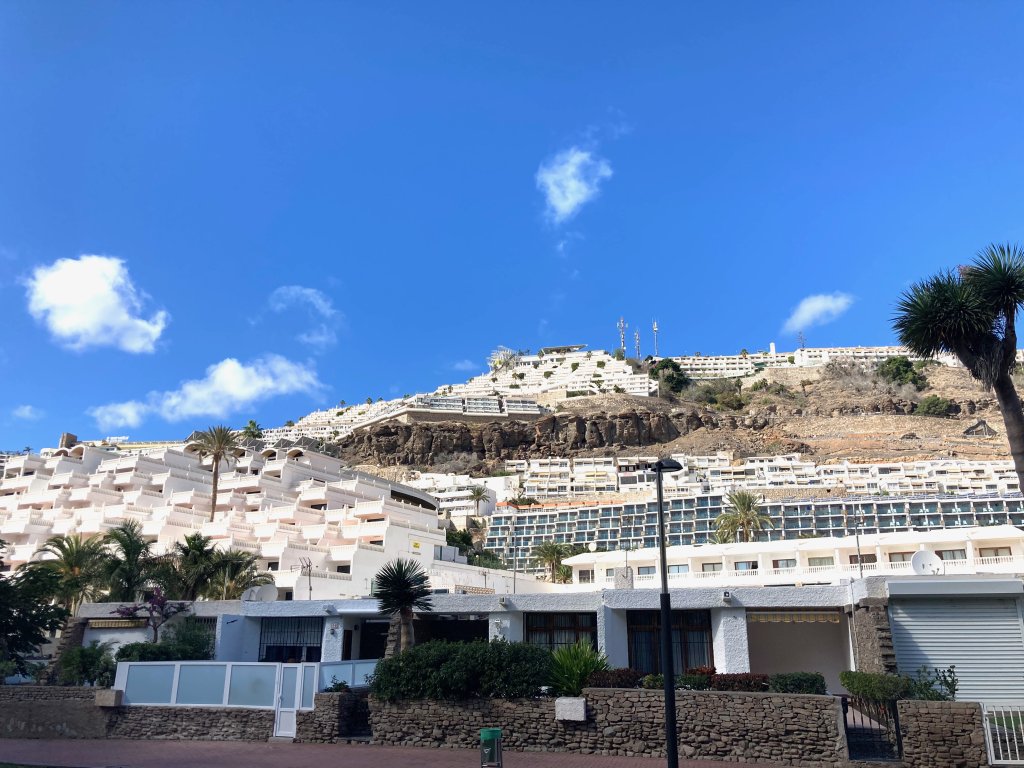 'We all want to be treated as human'
Nourdine is 38 years old. He lived through the crisis of 2006, and stresses that "the two situations are not the same. In 2006, the economic situation was not the same. We were not stuck in a moment of distress and high alert. I think that plays a certain role. People simply were happier. They weren't locked up at home all the time. Their minds were a bit clearer," he said.
"We all want to be treated as human. But what do we do if we can't afford it?"
Nourdine originally came from Nouadhibou, the economic lung of Mauritania. In the years since his migration to the islands, he was legally able to study there -- something that was perhaps out of reach for him back home.
"We can't just keep signing agreements between two countries to send migrants back and forth. That's basically a game of ping-pong."
We must invest in Africa. We must have a policy for its youth. - Nourdine
Between guilt and death
The record year of 2006 also saw the creation of the Federation of African Associations of the Canary Islands (FAAC), which brings together some fifteen associations from Guinea, Senegal, Ghana, Nigeria and the Gambia. Its president, Mame Cheikh, tells InfoMigrants that they "try to ascertain the needs of migrants, to facilitate the administrative work they face, and to help them according to their needs."
"When they arrive, we have to help them with their overall sense of orientation. Some people don't even know that they're on an island. They think they can just take a bus to go to Madrid".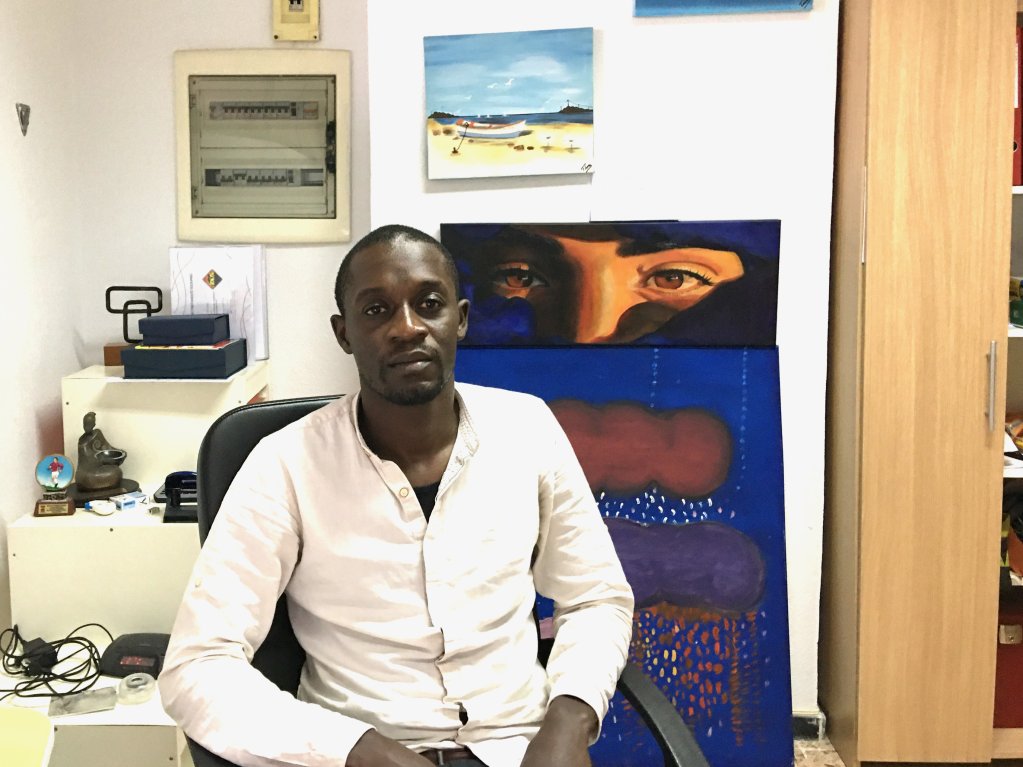 The Senegalese man says that his association has been distributing meals since the beginning of the pandemic, as many African families living in the Canary Islands have lost their jobs -- especially since many work in the informal sector.
He has also noted a rise in racism and xenophobia: "We are not in a normal situation. There is a sense of frustration that we have to live through each day. So, we do feel guilty about migration," he explains.
"But everyone talks about immigration and the arrival of young Africans. We only see the arrivals, but not the deaths at seas. Those who lose their lives cannot speak. There are families who don't know where their children are. If you went to Senegal right now, you'd see that everyone there will know someone from near or far who died in this crossing."
We only see the arrivals, but not the deaths at seas. Those who lose their lives cannot speak. - Mame Cheikh
'Help wherever I can'
Maurice Dupont arrives at the FAAC premises just as Mame Cheikh wraps up his observations. Dupont works as a physiotherapist in a hospital in Las Palmas and is here to offer his help. He has been living in Gran Canaria for 35 years, and in the last decade, has been assisting French-speaking migrants admitted to hospital. In particular, he offers his help in translating between French-speaking migrants and Spanish doctors. He says he wants to help wherever he can.
"When they arrive, I also ask them if their families are aware that they are alive. And if not, I help them contact them. Before, no one had a telephone. But now, with WhatsApp, it's much easier," he told InfoMigrants.
Maurice Dupont is also involved in helping FAAC with distributing clothes and garments to migrant, which -- due to the ongoing coronavirus situation -- has been a rather difficult undertaking in recent months, he explains.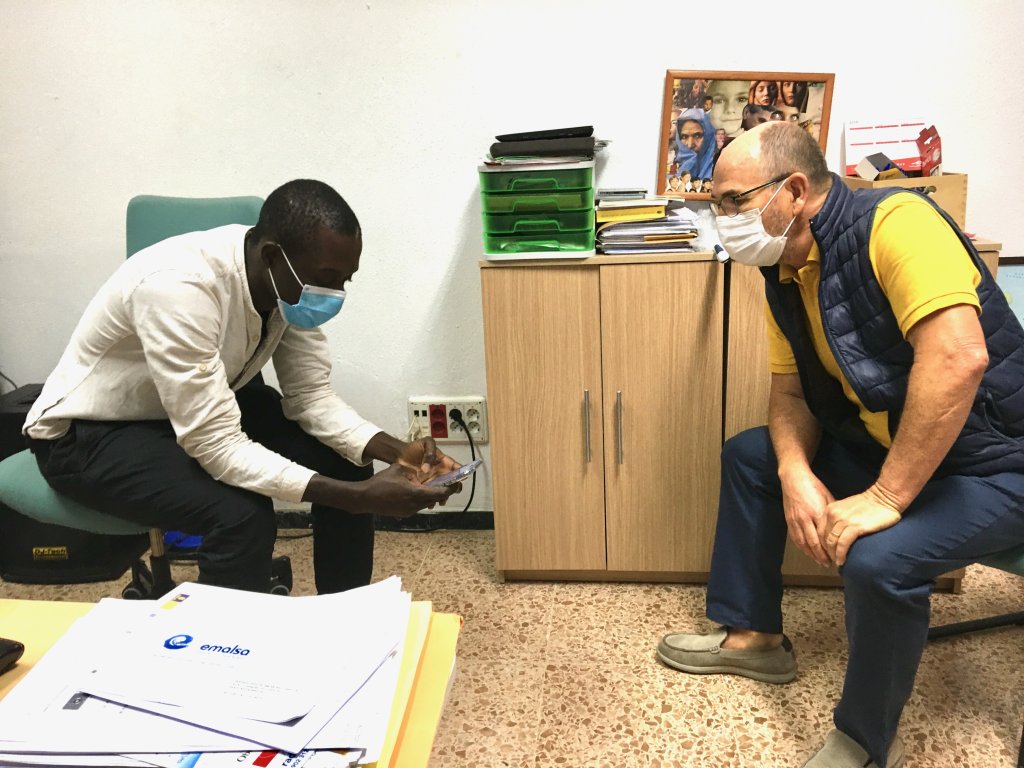 Putting a face on migration
We return to the small town of Arguineguin, where a mass is due to take place, highlighting the plight of migrants. Father Adrian is there to officiate the service.
About a hundred worshipers are seated on the benches listening to the priest, while an overhead projector shows images of migrants and rescue operations at sea. Father Adrian brings a Moroccan immigrant to the mass to share his story with the public.
The young man's name is Rachid. He is 20 years old, and came to the island from Agadir three years ago -- by boat. By now. Rachid speaks fluent Spanish, and is currently training in the hotel and restaurant business.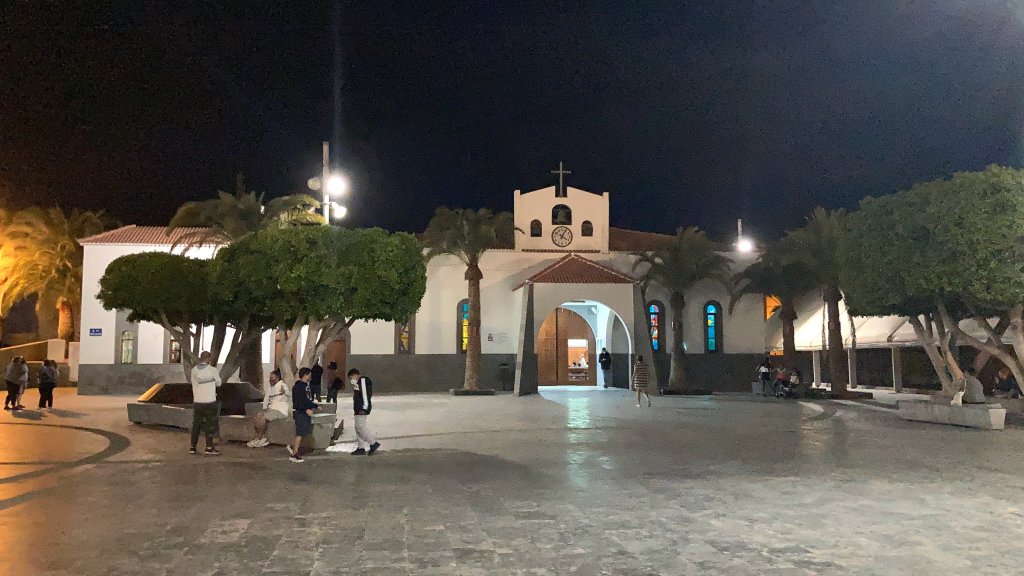 With a protective mask on his face, he begins to speak, but the poor quality of the sound system makes it difficult to understand what he tries to say. But that doesn't matter, according to Father Adrian; the important thing is to "show a face."
Juan, a resident of Arguineguin, says he admires the young man's courage: "He told us how his life was in Morocco. It was a very hard life. His family apparently sent him to Europe thinking it was the best thing they could do. But the reality of it turned out not to be so simple."
Juan doesn't ordinarily go to church; he says he is only a Catholic on paper. "But it breaks my heart to see on television what is happening in Arguineguin, Italy, and all over Europe. People here are divided, some are against migrants and others want to help.
"Meanwhile, the same thing keeps repeating itself over and over again. We cannot keep our eyes closed."