The German government has announced that it will accept several thousand refugees next year who were originally due to arrive in Germany in 2020 but were hindered due to restrictions relating to the COVID-19 pandemic.
Germany's interior ministry told the dpa news agency that vulnerable individuals, who already had their protection status granted, would be given preferential treatment. These are refugees who usually travel to Germany directly as part of resettlement programs.
Each year, Germany accepts 5,500 asylum seekers as part of these humanitarian programs; however, in 2020, only 1,178 such individuals managed to make their way to Germany, as coronavirus-related restrictions hindered travel and legal arrangements for most of the year.
A spokeswoman for the interior ministry said that the transfer of refugees from the remaining contingent would be resumed in January 2021, parallel to next year's contingent.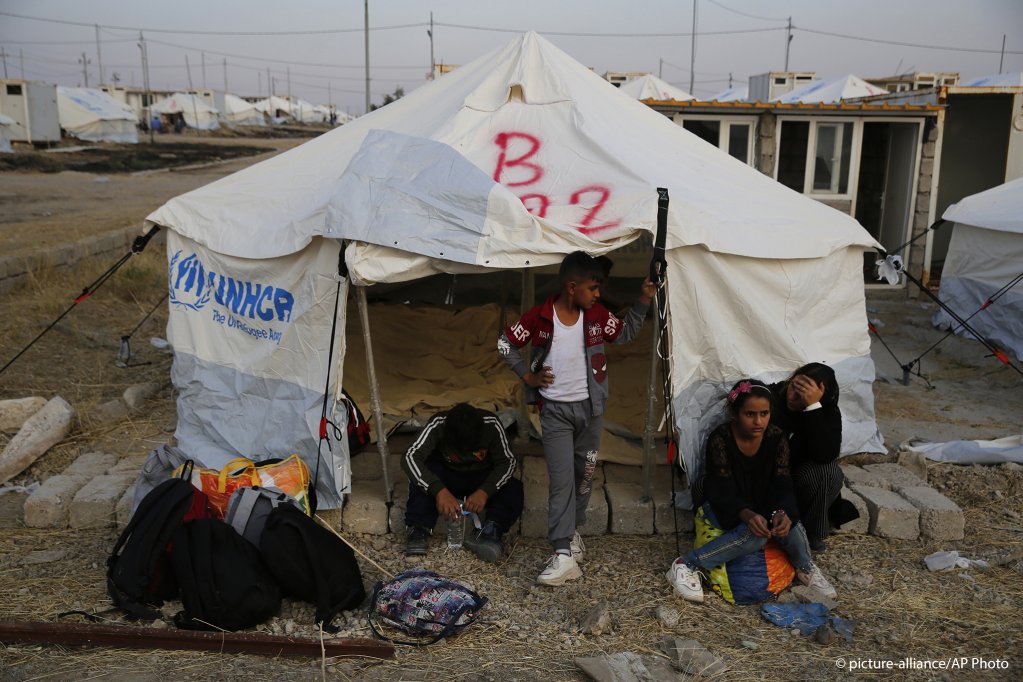 Read more: Asylum in Europe: Italian Bishops Conference urges safe access channels
Travel restrictions hindering transfers
Resettlement programs are typically coordinated by the United Nations' refugee agency, UNHCR. They are the ones who pick the candidates directly and start getting their documentation together. The final decision, however, lies with the Federal Office for Migration and Refugees (BAMF) in cooperation with various other government departments. Usually, once they arrive at their destination, they no longer have to undergo any asylum processes.
However, COVID-19 related travel restrictions have meant that only about one fifth of the annual quota could be achieved. The UNHCR told the dpa news agency that other countries had also struggled to welcome asylum seekers for the same reasons. Some fear, that 2020 might be a record low for resettlement programs.
Read more: Asylum trends across EU continue to be affected by COVID
Frank Remus, UNHCR representative in Germany, said that a total of 1,4 million people around the world were presently in need of resettlement. By October 2020, the UNHCR had identified 35,150 people around the world, but only about half of those (17,630) actually could make their journeys to their new home countries because of travel restrictions and related issues.
The UNHCR added that it was also directly affected by the repercussions of COVID-19. In many instances, UNHCR representatives have been unable to travel to the countries where they recruit refugees that qualify for resettlement programs.
Read more: COVID-19 information for migrants and refugees in Germany
with dpa