On December 7, the UK Home Office confirmed that 111 migrants had crossed the Channel to the UK, including five children, one of whom was a baby wearing no shoes or socks. Temperatures on Monday were reported as "near-freezing" and on land hovering at about 1 degree Celsius.
A baby without socks or shoes, four children -- some "too young to walk" -- and 106 adults were brought ashore in the UK port of Dover on Monday, December 7, reported the BBC. 35 other migrants were intercepted by French authorities and prevented from making the journey.
As the migrants, including a family of four, were brought ashore on Kent soil, they were given blankets. The 111 migrants were picked up by British border authorities from five different small boats.
Last week, the British and French authorities signed a deal to a value of about €30 million, designed to double the police patrols on French beaches and, as UK Home Secretary (interior minister) Priti Patel says, "make the route [across the Channel] unviable."
According to the BBC, Kent County Council also announced on Monday that it would, once again, be able to accept unaccompanied minors into its care. It temporarily suspended those services in August, saying it "could no longer care for them safely," after a rise in the numbers of those arriving without parents or guardians.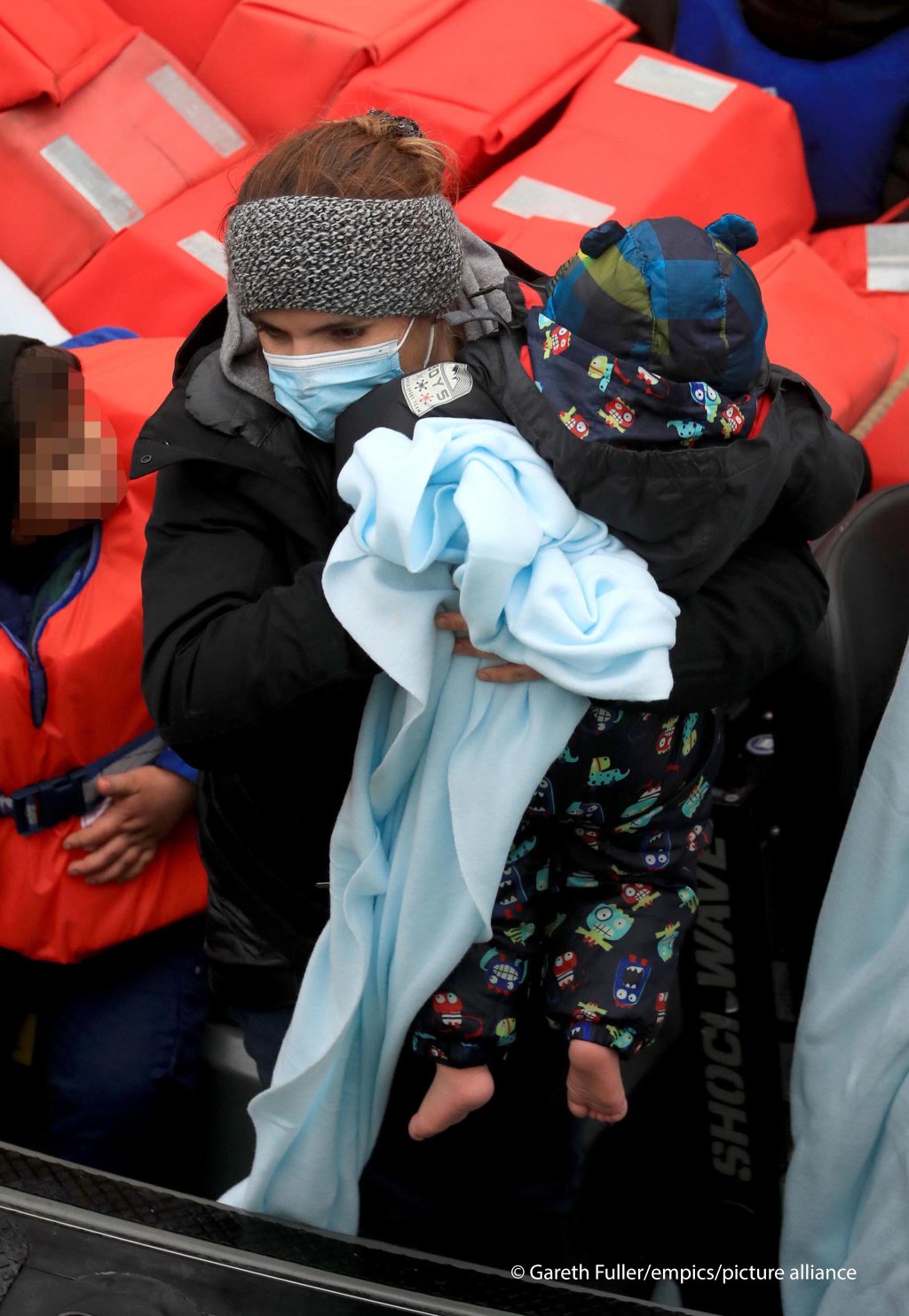 More than 8,000 migrants crossed the Channel in 2020
The BBC reports that "more than 8,294" migrants have crossed the Channel so far this year in about "631 boats." In the whole of 2019, the numbers of those crossing the Channel was 1,844 and just 299 in 2018.
The Daily Mail newspaper reported in the early hours of December 8 that this week, the Home Office is planning three separate repatriation flights, taking some of those migrants who have crossed the Channel this year back to the EU countries where they first registered an asylum claim.
The flights are expected to land in France Germany and Spain this week, the Mail Online wrote. Some flights may also make "stops in other countries" too, the newspaper reported.
The Sun newspaper reported that lawyers in the UK were already "seeking to block the planes from flying." According to Home Office figures, in the year ending June 2020, the UK government operated 5,208 forced returns. 2,630 of which were to EU countries.
An investigation by Channel 4 news found that the Home Office spent about a quarter of a million pounds (about €275,000) in just one quarter of the year on charter flights for forced returns. In October, one such flight took off with just one Sudanese migrant on board. It landed in France less than an hour after taking off from Gatwick airport in the UK.