Human Rights Watch has said that thousands of asylum seekers, aid workers and international personnel may be at risk of lead poisoning at the new migrant camp on the Greek island of Lesbos. The camp was constructed on a former military firing range after the Moria camp burned down.
"Firing ranges are commonly contaminated with lead from munitions," states a Human Rights Watch (HRW) report published on December 8. The report alleges that even so, Greek authorities "did not conduct comprehensive lead testing or soil remediation before moving migrants to the site [Mavrovouni Camp] in September 2020."
Mavrovouni Camp was first put to use as a firing range in 1926, according to HRW, and only ceased military use in September 2020 when the site was converted into a provisionary migrant camp and became known as the "new Kara Tepe camp".
HRW states there could still be "unexploded mortar projectiles and live small arms munition" on the site, "which could injure or kill if disturbed or handled." HRW says it has received pictures taken by migrants of Greek military personnel searching for unexploded munitions after they had already moved to the site.
'Unconscionable'
Belkis Wille, senior crisis and conflict researcher at HRW, called for the Greek authorities to "promptly conduct a comprehensive site assessment of soil lead levels and release the results."
Wille added that putting "thousands of migrant adults and children, along with aid workers, on top of a former firing range without taking the necessary steps to guarantee they would not be exposed to toxic lead is unconscionable."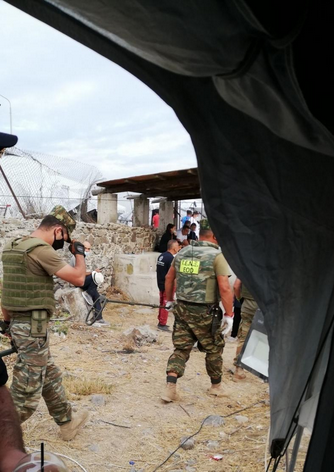 HRW has not been able to conduct its own on-site research or analyze soil levels, but their concerns are based on interviews with four migrants living in the camp, two aid workers, one Greek migration ministry employee and four medical and environmental experts.
HRW also reviewed "academic research on the risk of soil lead contamination at shooting ranges and medical research on the health risks of lead poisoning."
In their report, HRW, says it has also "analyzed photos and videos of the site and satellite imagery to confirm the firing range location."
'Construction could disturb lead contaminated soil'
Most of the migrants began moving into the camp in mid- to late September after a fire destroyed the Moria camp on Lesbos. HRW says that the Greek migration ministry then began "major construction work" at the end of November at Mavrovouni camp. They say this construction work "could disturb any lead contaminated soil, further exposing residents and workers."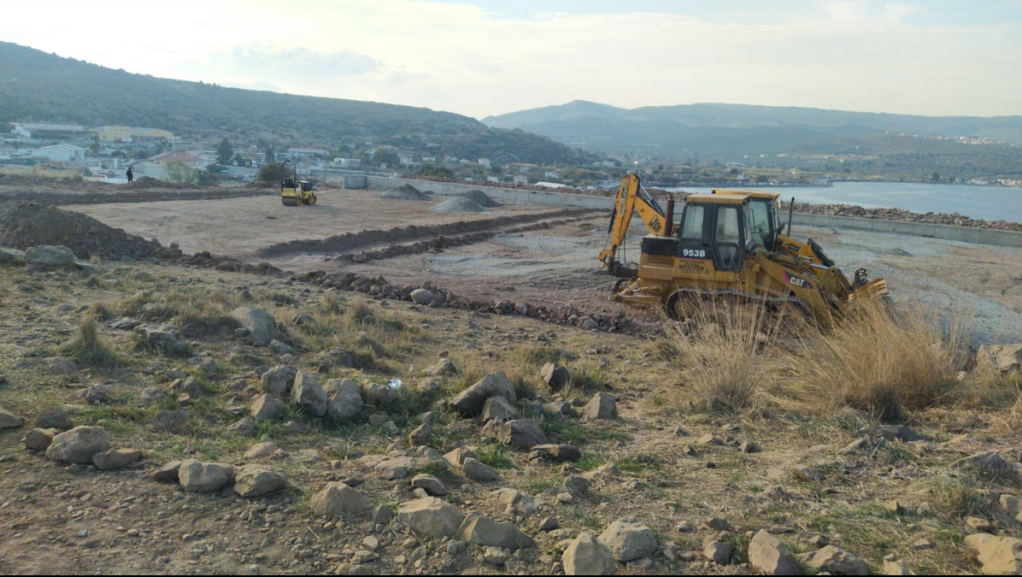 The construction work is being undertaken to bring access to electricity and water to the camp and thus reduce the risk of flooding to the tents and temporary shelters where the migrants and asylum seekers are housed.
Mavrovouni camp currently houses about 7,517 people from Afghanistan and Syria, according to HRW.
Migrants resident at the camp had been told that a more permanent camp should be ready for them in June 2021. The Greek migration minister Noits Mitarakis has said the structure will be up and running in September 2021.
Greek minister: 'No lead contamination'
When confronted with the claims by HRW, Mitarakis responded saying that there is "no lead contamination" at the camp. HRW added that he "provided no evidence for the basis of that assertion."
However, the Greek government and the European Commission have reportedly agreed to conduct soil testing on the site by mid-December. The methodology of that testing, the areas to be tested or the exact nature of testing "has not been revealed," said HRW.
The General Secretary for Asylum Seekers' Reception Manos Logothetis contacted HRW on December 6 and wanted to "dispute the risk of lead contamination at the camp," say HRW. Although he reportedly confirmed that "no soil testing for lead had taken place prior to moving people to the camp," he said that the authorities were "awaiting the results of soil testing conducted recently in collaboration with the Institute of Geology and Mineral Exploration (IGME)."
'Highly toxic to humans'
According to HRW, lead in the soil from bullet residue "can readily become airborne, especially under dry and windy conditions, which often exist on Lesbos." Lead is one of the heavy metals which has proven to be "highly toxic to humans when ingested or inhaled." It is particularly problematic for children and pregnant women.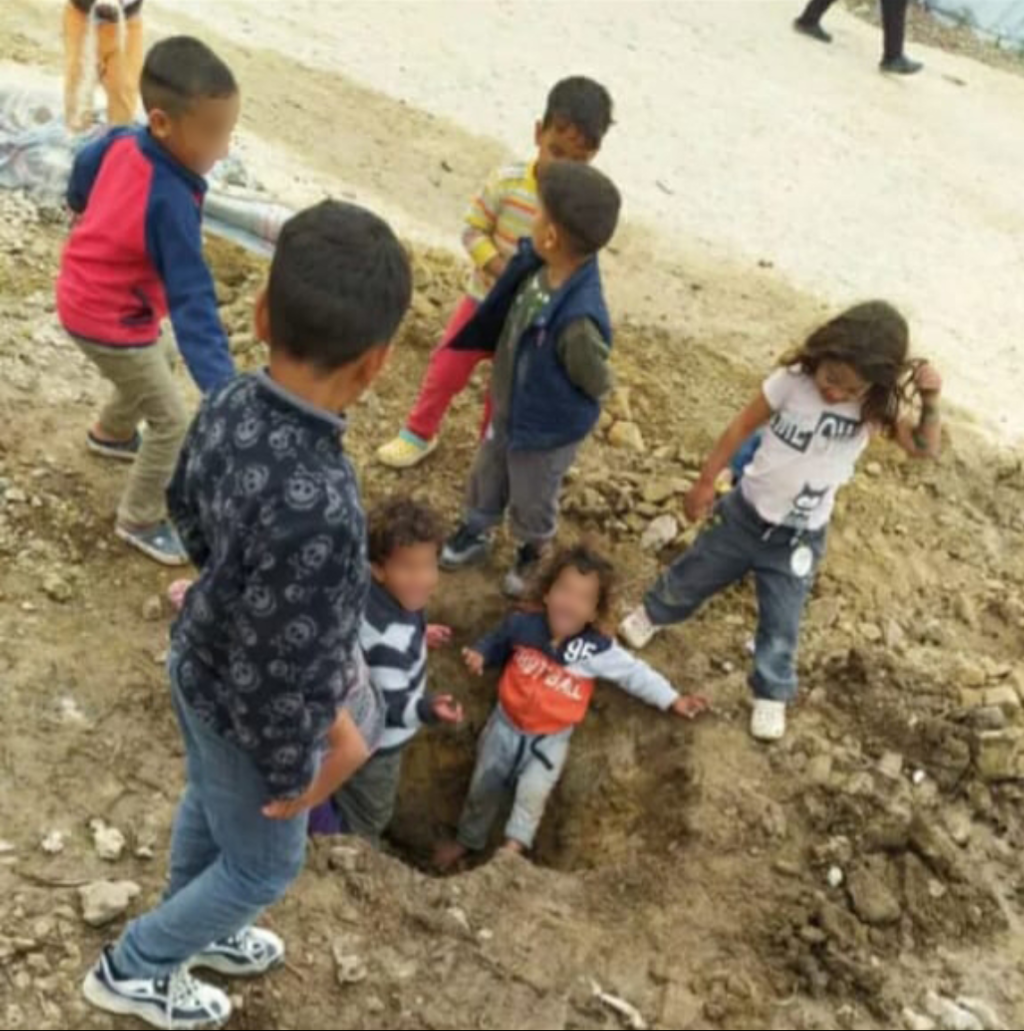 On November 19, the Greek authorities told HRW that 2,552 people in the camp were children, 997 of them under the age of 5 and that there were 1,668 women in the camp, 118 of whom "have said they are five or more months pregnant."
HRW adds that lead degrades slowly and "can remain dangerous for decades." According to the World Health Organization (WHO), there are "no known safe levels of lead exposure." If the human body is exposed to elevated levels of the metal it can lead to "learning barriers and disabilities, behavioral problems, impaired growth, anemia, brain, liver, kidney, nerve and stomach damage; comas and convulsions; and even death."
Munition found
Some migrants have sent HRW pictures of munitions they have found in the ground near their tents. One included "an intact 60mm mortar projectile. […] The mortar can explode if moved." Children have also often been pictured playing on the ground. According to HRW that "increases children's likelihood of ingesting or inhaling lead in dust and dirt."
One camp resident told HRW: "We try to stop our children from going to play up the hill because we know there might be bullets and other things the army didn't clear that could be dangerous."
HRW have called on the Greek authorities to provide "free blood testing and treatment for camp residents, aid workers, police and others who might have been exposed." They said the tests should prioritize young children and women of reproductive age. Anyone found to have been exposed should be "moved to a safe location." HRW also suggested moving people to the mainland rather than "holding asylum seekers on the island" in these conditions.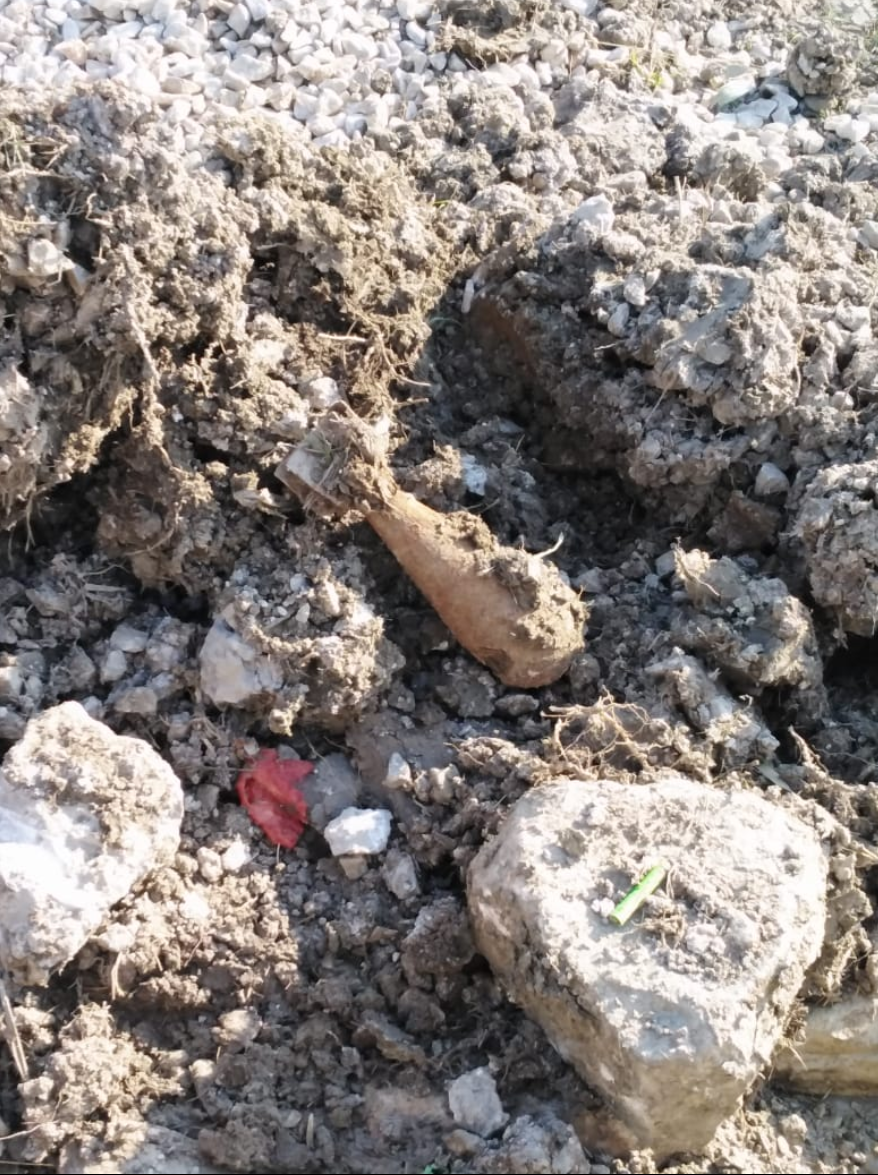 'New levels of soil' at site
The Greek migration ministry has said that the site was covered with "new levels of soil," before the camp was opened for migrants. However, HRW says they have examined satellite images from June 2020, when the site was still being used by the military, and from September.
HRW says it was "unable to determine what soil removal activities took place" and whether is was completed according to guidelines or if it was just superficial. The organization does say that from comparing the images "some basic clearance of vegetation cover within a rectangular strip that included the firing range," had taken place.
Mitarakis told HRW that the munition used on the range "according to the Greek Army, contains no lead." HRW dispute this claim, saying bullets commonly do contain lead and say the claim is "highly questionable. Given that lead free bullets are expensive and very rare."
Camp residents have repeatedly told HRW that dust enters their tents and, when they first moved in, many of them were sleeping directly on the ground. After more construction began at the end of November, one migration ministry employee who spoke to HRW under condition of anonymity testified to the fact that "there was a lot of dust everywhere for days." They added that they "kept finding dust and even little pebbles in my ears at that time."
HRW urges testing and inquiry
Three migrants claim that the Greek authorities told them that if they didn't move to the camp, their asylum claims would be stopped. They say they have been left in the dark by the authorities as to what to do if they find munition on the ground.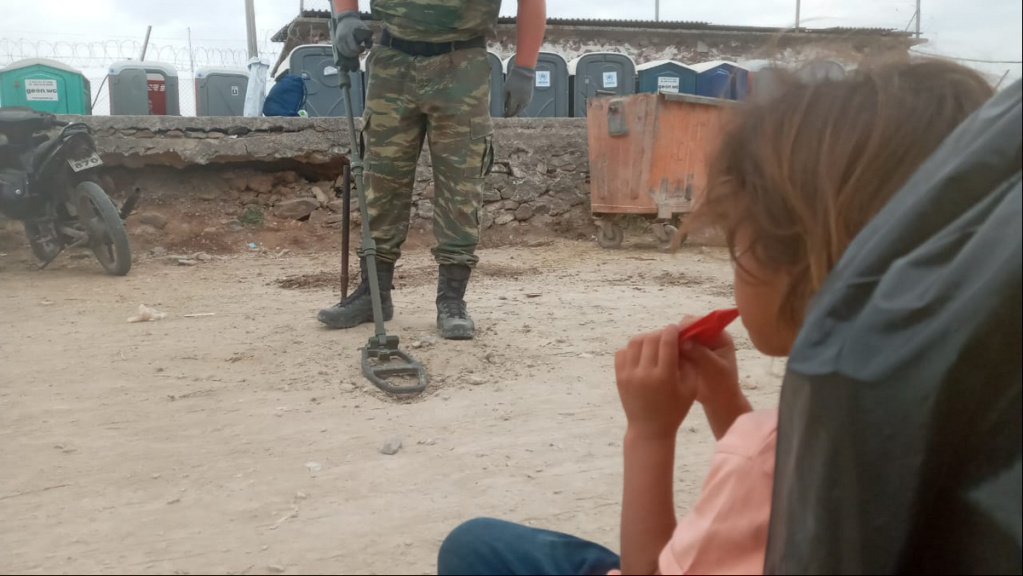 They also say that the munition clearance carried out by the Greek army partly took place after they were resident. They have sent photos showing a soldier with a metal detector working very close to tents and passing migrants.
The right to health and the right to a healthy environment are enshrined in international law and the Greek constitution. HRW calls on members of the Greek parliament to "pay attention to the concerns that there may be lead contamination at Mavrovouni camp and assess the Greek government's compliance with its obligations under national, European and international law."
They ask the EU to "urge Greek authorities" to carry out lead contamination testing on people in the camp as well as test the soil at the site. They add that the Greek government should establish an inquiry to find out "which government employees were involved in approving the site, the extent to which they knew or should have known about the risk of lead contamination, why they decided to move people to the site, […] and why despite multiple concerns about lead contamination […] they greenlighted the construction work [undertaken at the end of November.]"