2020 has been a difficult year for many people the world over. A global health pandemic, economic problems and even more people displaced than before were just some of the challenges we all faced. But to try and spread a bit of cheer as the year comes to a close, InfoMigrants decided to look back at some of the migrant success stories we reported on in 2020 in the world of work.
My road to success
"My job gives me dignity. We build our own identity around our jobs," said Anan Jakich, a civil engineer and refugee from Syria. Anan was one of the determined bright women featured in our video series "My road to Success."
Anan arrived in Germany in 2014 from Syria. She is the mother of five children. When she was filmed by InfoMigrants, she was working as a consultant for an EU-funded project. The project was to try and help find refugees places in the job market.
Anan told us how difficult it was for her arriving in Germany. She had worked hard on her career in Syria as a civil engineer and didn't want to accept help from the job center, or be seen "only as a refugee."
"I came wanting to work to improve myself," Anan told InfoMigrants. "That's why I took every opportunity to train and to learn the language quickly. So that I could train and find a job." Now, says Anan with pride, "I am doing that job."
Anan worked first as an intern, then she got a job with civil protection at the rail company Deutsche Bahn. Whilst working at DB, she took on a training role in a project to empower women and found that she loved the social activism involved.
Today, Anan is "helping to build a society." After 18 years constructing buildings, she now wants to help weave the fabric of society, and help make Germany a better place.
A talent with flowers
A month later, in the spring of 2020, as many countries in the world were either already in lockdown, or about to go into it, we spoke to Mayaz, a young Syrian girl in Bavaria who found she had a talent with flowers.
Mayaz started as an intern at a florist in Furth in lower Bavaria in the summer of 2019, during a school work experience placement. Mayaz got on so well with Manuela (Manu), that she carried on helping out in the shop long after her placement had ended. "With floristry," explained Manu, "you either have it or you don't. And Mayaz is so creative."
Manu hoped that Mayaz could become her next full time trainee in the Blumenbinderei in Furth. It was something that both women were working towards, when the German authorities threw a spanner in the work. Moving Mayaz and her family out of their home and into shared accommodation in another town; prior to sending them back to Spain where they had first acquired subsidiary protection status.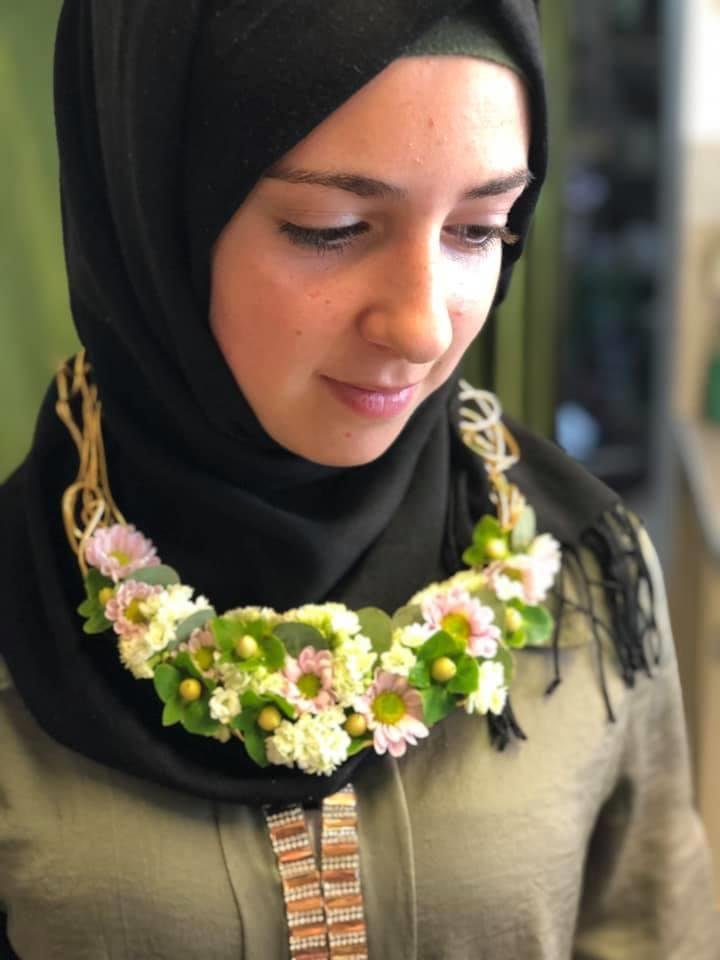 Manu and many in the town were so upset, they started a petition on Facebook to try and convince the German authorities that Mayaz and her family should stay in Germany and continue with their work and training in a place where they were happy and had found acceptance.
In the autumn of this year, Manu sent a message to InfoMigrants saying that the campaign was ongoing and they were still fighting. For now, Mayaz and her family remain in Germany.
Raising awareness
In July, InfoMigrants caught up with the award-winning Syrian filmmaker Waad Al Kateab. Al Kateab's film "For Sama" documented the life she and her husband Hamza lived, running a hospital in Eastern Aleppo whilst under siege.
It was there that Al Kateab gave birth to her daughter Sama, which provided the title for her documentary feature. "My whole life is behind this camera," said Waad Al Kateab to InfoMigrants. The pain and the joy, the blood, the mud, the bombs and the rubble, all were captured on Al Kateab's camera before she and her husband were finally forced to leave Aleppo and begin a long journey to the UK.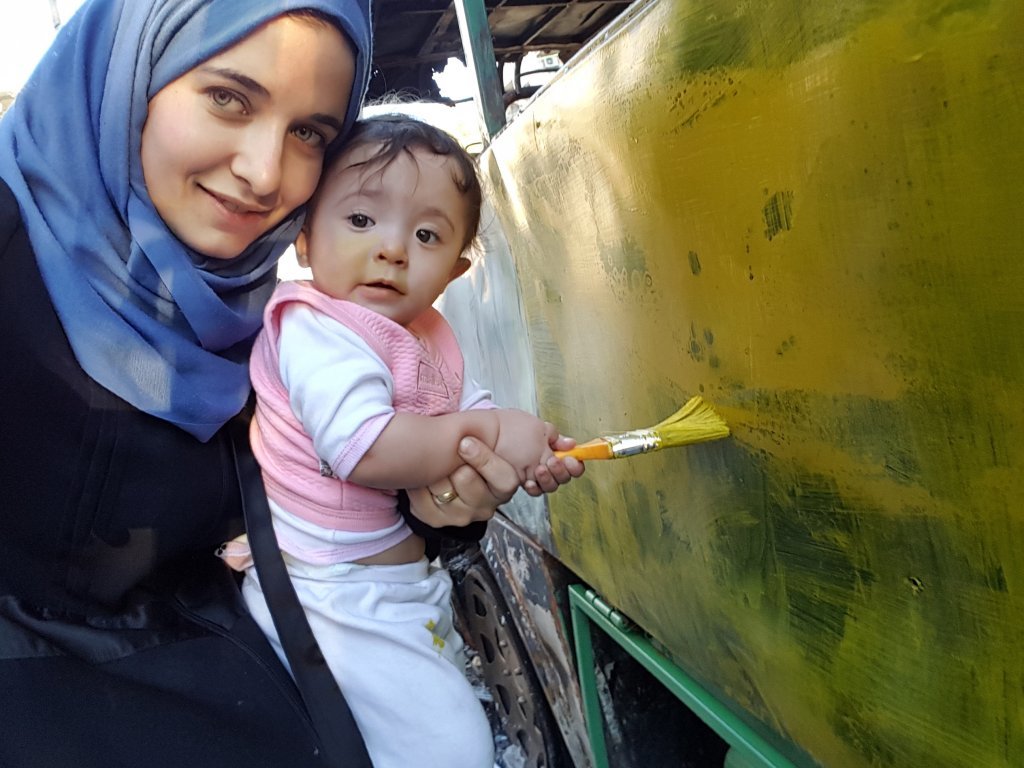 Now based in London, Al Kateab has created a foundation, Action For Sama, to try and raise awareness of what is still happening in Syria today. She told InfoMigrants she wants her film to raise "awareness and push for accountability for war crimes."
Today, Al Kateab is working for the British broadcaster Channel 4, she has a second daughter, Taima, born in Turkey after they fled Syria. She still hopes that one day it might be possible to return to Aleppo, but she admits, that dream is "very far away."
Planting seeds for the future
Muhammad Al-Masri is another Syrian refugee who has turned a story of sadness and loss into something bright and hopeful. He lost a hand in Syria during the bombings, as well as four of his own brothers.
Today, Al-Masri lives in Stuttgart in Germany where he has worked hard to create a small vegetable garden. He sells his Syrian vegetables to local people.
It is important to Al-Masri that by growing and selling vegetables, he can not only create a business but show the community that he can contribute, that they should look beyond his disability. Al-Masri started by selling vegetable seeds. This proved so successful, he told InfoMigrants, that he had enough money to finance his allotment project all by himself.
Plants for him are about self-sufficiency. Any unused vegetables get thrown back onto the garden to produce manure to feed the next generation of plants.
Al-Masri is not just a presence in his new town of Stuttgart but also on social media too. He provides advice to his many followers about how to grow different varieties of vegetables and fruit. He says Germans mostly like cucumbers and aubergines but that he is starting to introduce them to plants like mallow too which is used in Syrian cooking.
Whilst planting his seeds for winter, Al-Masri feels content sowing the beginnings of his new future. He hopes his plants can provide a bridge between the German and Syrian communities, showing that every long and difficult journey, "begins with just one small step."
Arrival is not the destination
That is something that Mbaye Babacar Diouf knows very well. InfoMigrants featured his story in November 2020.
Babacar arrived in Spain when he was just 15 in 2003. He made the long and difficult crossing from Senegal to the Spanish Canary Islands in a small wooden boat.
Arriving in Spain he received care from the Red Cross and promised himself that one day, he would become a nurse.
Like for many migrants, life was difficult for Babacar. He owed €4,500 to human traffickers for his trip and he suffered humiliation and exploitation trying to pay off this debt. He was forced to sleep in the open and survived by selling goods on the streets for the migrant traffickers who brought him over.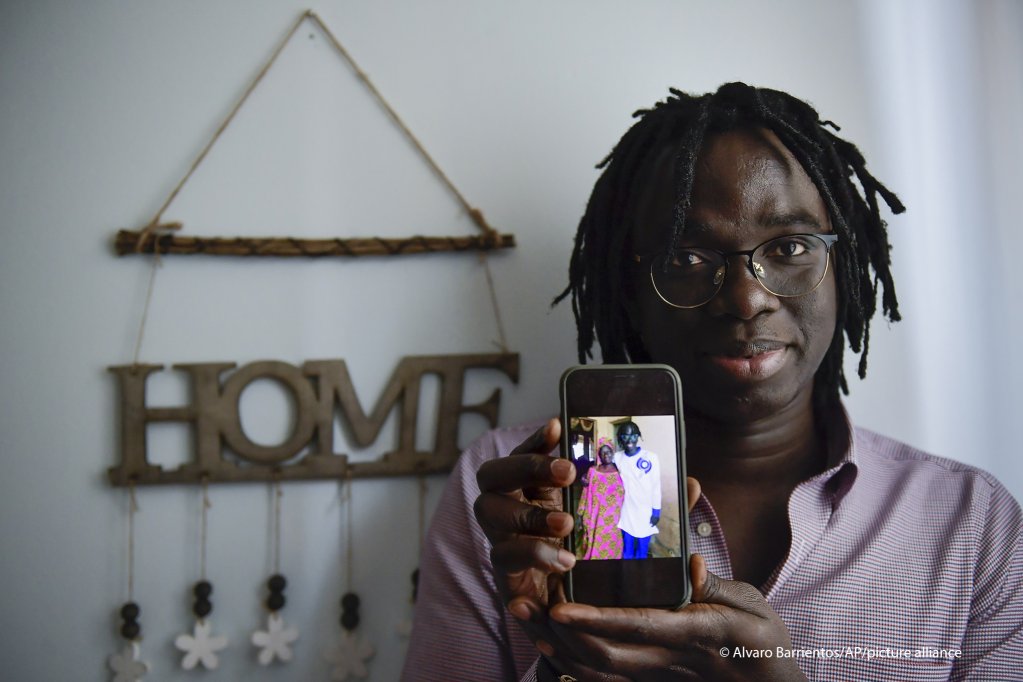 But one day, Babacar's luck changed. Whilst working washing dishes at a local bar in Bilbao, northern Spain, Babacar came into contact with retired art teacher Juan Gil. Gil asked him to help with some renovations in his house and soon started inviting him to dinner.
Gil's own daughter was grown up and had already moved out of the house and so Gil asked Babacar to move in. The two men became so close that Gil ended up adopting Babacar, fought his bureaucratic battles and helped him pay off his debts.
With Gil's support, Babacar enrolled in nursing school and graduated. Today, 28-year-old Babacar is a proud nurse, helping the Basque regional public health service fight the COVID-19 pandemic. Babacar also volunteers with migrant groups in Spain, helping other migrants find a path to integration; and has set up a foundation to help offer other opportunities to young men in Senegal.
Although Babacar reached Spain, he says he has not yet reached his destination. His next goal, he says, is studying to become a doctor. That way he hopes to give back to his adoptive country and the country of his birth. He wants to offer health care to those who need it, as well as help young men like him see that perhaps they can start to create the opportunities they so desire in Senegal too, thus avoiding the long and difficult journey that awaited him.