Italy faces growing criticism following reports that it has returned migrants back across its border with Slovenia. Slovenia and the Balkans region at large have been facing accusations of violent pushbacks, which have been investigated by various human rights groups in recent years.
Various human rights groups have reported that once migrants find themselves returned illegally from Italy to Slovenia – a European Union member state – they run the risk of further being pushed back through Croatia all the way to Bosnia and Herzegovina, which is not an EU member.
There are reports of violence and abuse involved in these so-called pushbacks, which are against international law, not only because of their violent nature but also because they hinder would-be asylum seekers from asserting the right to have a fair asylum process in Italy. They are also contrary to legal protections enshrined in EU law and are prohibited by the European Convention on Human Rights, which also applies to non-EU member countries in Europe.
Italy rejects responsibility
Italy meanwhile does not appear to believe that it's breaking the law. Italian Interior Minister Luciana Lamorgese said in July 2020 that "returns" across the country's northeastern border were being occasionally performed as part of an agreement between Italy and Slovenia. She added that these were legal as they took place between two EU member states, involving only migrants without papers and not legitimate asylum seekers.
Local authorities have also stated that any such returns were in line with the law, and that vulnerable people such as "unaccompanied children and pregnant women or, in general, anyone in need of medical assistance," were excluded from returns, according to a spokesperson for the border police in Gorizia -- an Italian border town in Friuli Venezia-Giulia -- in a statement to The New Humanitarian. "To safeguard each migrant's individual circumstances, interviews take place with an interpreter … and multilingual information brochures are handed out," the spokesperson further reported.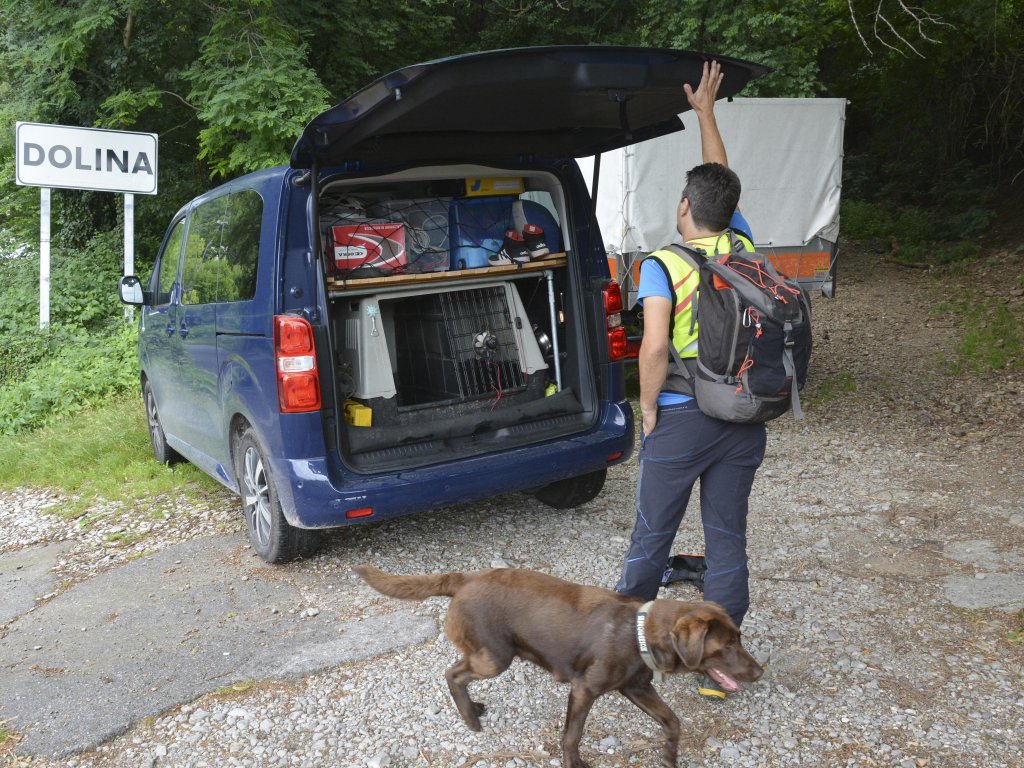 Full legal process denied
But Gianfranco Schiavone, a legal expert at the Association for Juridical Studies on Immigration (ASGI), an Italian NGO that provides legal aid to migrants, told journalist Ylenia Gostoli at The New Humanitarian that within two days, "the person disappears from Italy and reappears in Bosnia."
He further expressed the view that these removal procedures appeared to be informal and added that these pushbacks also seemed to be indiscriminate "regardless of nationality. They have pushed back Afghans, Syrians, people from Iraq, people in clear need of protection."
Other NGOs have also underlined the fact that the returns were performed in such haste that it was impossible for authorities to provide a full legal process at the border, in order to assess whether people were actually in need of asylum.
The governor of the Friuli Venezia-Giulia province – the Italian region that borders Slovenia, said that 1,321 people had been returned to Slovenia so far this year – despite Italy's harsh lockdown conditions during the first wave of COVID-19 earlier in the year. In 2019, that number was officially only at 250 people, according to the Italian interior ministry. The majority of the forced returns across the land border are estimated to have come in late spring – immediately after the lifting of the lockdown restrictions.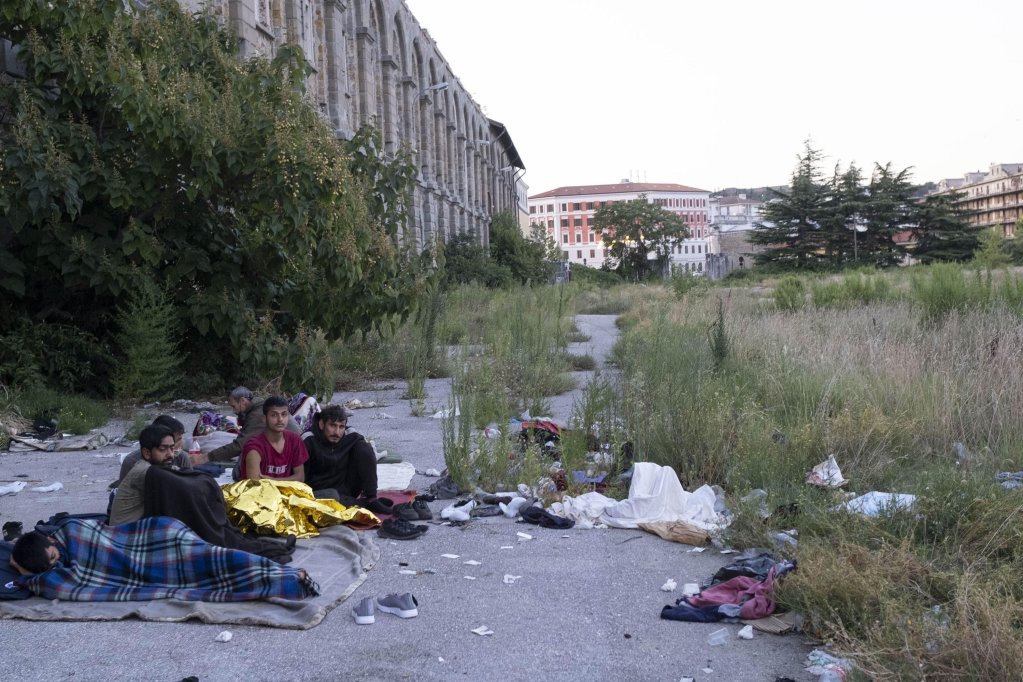 Fortified borders – impossible migration
For several years, the Balkan nations have become a bottleneck of various migration routes into Europe – ever since several EU members such as Hungary and Croatia fortified the bloc's external borders, forcing many migrants to spend months, or even years, stuck in Bosnia.
Italy has meanwhile also joined the rank of EU nations sending troops to its border as well, in order to manage the flow of migrants there. While only about one in every seven migrants arriving in Italy come across the country's land borders, managing those arrivals appears to be easier than controling those who choose the dangerous sea route. A total of 28,000 people have chosen the sea route so far this year – compared to 4,500 people registered as coming across the border with Slovenia.
That number of migrants choosing the land route, however, might be higher, as it is impossible to count every person crossing the border irregularly. Many are told by people smugglers to not register in Italy, if they are planning to travel on to another EU country, as this would otherwise mean that Italy would be in charge of their asylum process under the Dublin regulation.
This places many migrants under additional duress; if they refuse to register with authorities they won't get any governmental help, which means they have to spend prolonged periods of time sleeping rough in northern Italy before they travel on to other parts of Europe. The only help they can rely on during these periods is from charities and volunteers, which – despite their best intentions – is not enough by far to give them a dignified existence.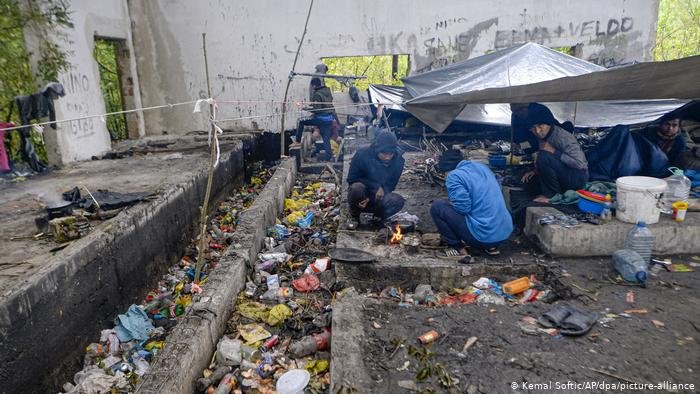 'The game'
The report of illegal pushbacks from Italy comes as other EU states also face growing allegations of using force to repell migrants. Greece and Turkey have been trading accusations with each other, saying that naval units interfere with migrants on motorized dinghies in the Aegean Sea. The European Commission has meanwhile also expressed its concern over such reports.
This has resulted in many migrants finding themselves repeatedly back at their most recent point of departure, i.e. Turkey or Bosnia. Meanwhile the Bosnian government is feeling particularly overwhelmed and unable to assist the migrants at the moment. About 22,000 migrants and refugees are estimated to currently be stranded in the Balkans according to the IOM.
Those stuck in Bosnia try to cross over into Croatia multiple times, facing violence across the border each time. Allegations which the Croatian authorities have repeatedly denied.
The Bosnian border town of Bihac has become a particular hotspot in the migrant crisis, where migrants wait for the right opportunity to continue their journeys west. If they succeed, they usually spend up to three weeks in the mountainous terrain of Croatia and Slovenia on their way to Italy, according to The New Humanitarian.
Many face starvation, dehydration and exposure during these arduous journeys. And many others remain behind in Bihac and elsewhere in Bosnia, trying up to a dozen times to cross the land border and travel into the EU. Their repeated frustrations have led them to give a rather cynical name to the practice that, despite the violence involved, appears to almost have become routine for them: they refer to their irregular crossing attempts as "the game."
Note: This story is based mainly on a feature by Ylenia Gostoli for The New Humanitarian.