Some non-UK nationals are facing losing their visas, having an application refused or being deported if they are found to be sleeping rough. That's according to a new set of immigration rules introduced by the UK government which came into effect on December 1. A number of London borough councils have pushed back against the rules.
On December 1 this year, the UK government introduced a new set of immigration rules. As part of those rules, rough sleeping became "grounds for refusal or cancellation of permission to stay in the UK," according to an information sheet published by the Public Interest Law Centre, (PILC) a community law body which is waiting to register as a charity.
According to the PILC, the new rules could affect "people on work, visitor or student visas; some victims of trafficking and modern slavery; people with UK ancestry visas;" as well as "a number of other categories of migrant, including EU citizens who do not apply to the EU Settlement Scheme before June 30 2021. They could also affect new arrivals from the EU after December 31 2020."
The new rules do exclude "most refugees and asylum seekers," as well as anyone "applying to remain in the UK on the basis of their private life under Article 8 ECHR; […] people with indefinite leave to remain; and applicants to the EU Settlement Scheme."
Pledge to boycott
According to an article in The Guardian newspaper, a number of London borough councils, as well as some charities which work with homeless people have "pledged to boycott" the new Home Office rules, saying that the would "criminalize and [help to] deport rough sleepers."
Even before the new rules came into affect, on November 6, Crisis, an organization working to end homelessness in the UK, was one of 70 organizations to sign a letter "urging Government to reconsider dangerous new immigration rules targeting people sleeping rough for deportation."
Crisis and the other signatories said they had "grave concerns," about the changes to the immigration rules. They said in effect the rules would "punish people for being homeless and take them further away from seeking support if they feel it would risk deportation."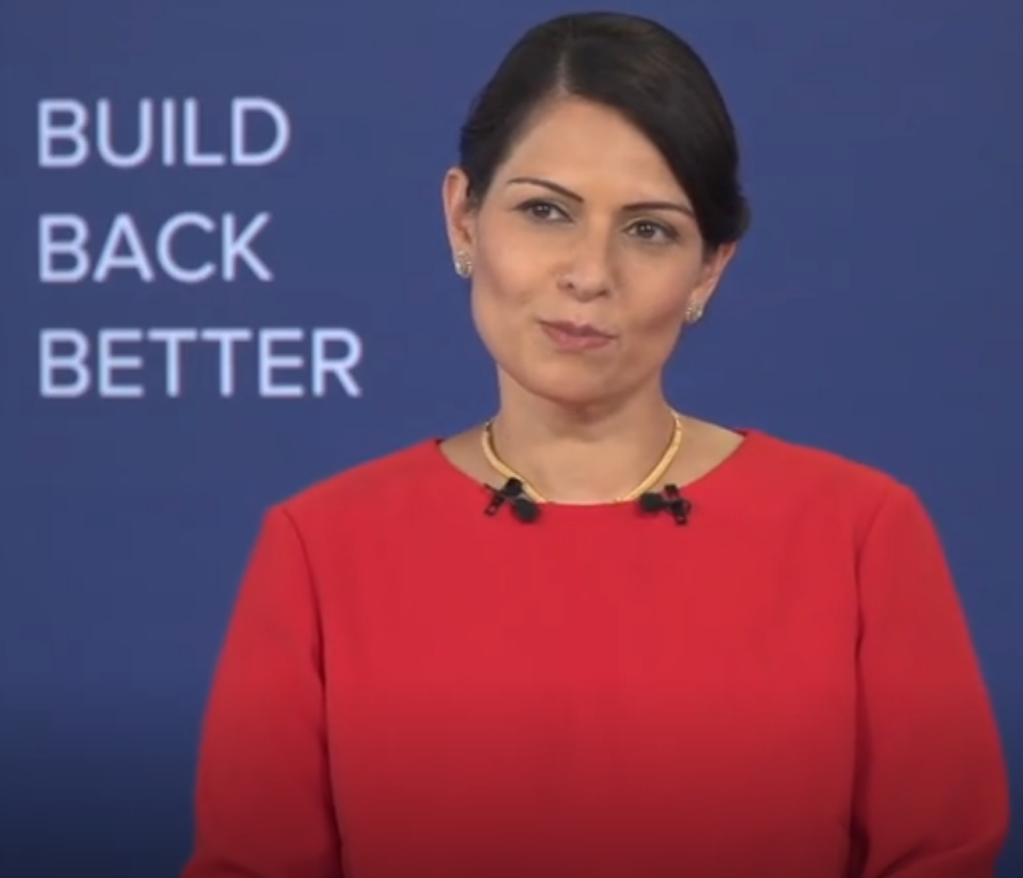 Due to the additional employment crisis faced by many during the pandemic, the signatories warn that even those who were legally in the UK could be "pushed into exploitative work and potentially modern slavery to avoid sleeping rough and putting themselves at risk of deportation."
Keep safety nets in place
At the beginning of the pandemic in the spring, many of those who had previously been unable to access housing help were offered a place to stay, according to homeless charities. This was due to the "Everyone In" scheme and its equivalents in the devolved nations. The sigantories call on the UK government to make sure that those safety nets remain in place during this winter and a second wave of the pandemic.
They said if the Government would consider changing its rules, then they would be willing to work with it to "implement positive approaches to supporting people out of homelessness for good." In addition, they asked the UK authorities to "temporarily suspend no recourse to public funds conditions and the habitual residence test for 12 months."
The organizations said that this would help those who already have leave to remain in the UK "access to essential support, such as Universal Credit and stautory homelessness assistance, so that they can avoid eviction and homelessness while unable to work."
Pandemic has made things harder
Many migrants work in the catering and retail industries which have been particularly hard hit by the COVID-19 pandemic, with many shops, pubs, bars, cafés and restaurants forced to close for months at a time. A furlough scheme was put in place to support many employees but ended in August. A second version was extended into the autumn but with many of those on temporary contracts or freelance finding it hard to access sufficient funds to survive.
The open letter acknowledged that the UK government said the right to cancel or refuse someone's permission to be in the UK "would only be used sparingly," but the signatories' worry was that the rules did not guarantee the definition of what sparingly could mean.
In October when the new rules were published, Jon Sparkes, Chief Executive of Crisis, told the magazine Inside Housing that charities like his "know through our services that people who have no recourse to support in the first place, […] are forced into rough sleeping if they are unable to work."
No access to public funds
Sparkes explained that for some migrants, even when they have leave to remain in the UK, they are not allowed to access public funds. So that means they are blocked from receiving any help with housing benefit, or unemployment support [all part of Universal Credit]. People like that, when they lose their jobs, can quickly become homeless and it is that category of migrant that the charities are most worried about.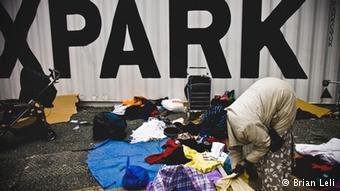 Previously, the UK government designated rough sleeping as "an abuse of EU free movement rights." Some European nationals were removed under a previous incarnation of these rules. However, the practice was declared "unlawful by the High Court in December 2017."
This legal challenge was brought by the PILC and they are now launching a new challenge against the current changes.
Majority of migrant rough sleepers in London
According to the Guardian, the majority of migrant rough sleepers in the UK are in the capital London. Moreover, the newspaper estimates that "about half of those rough sleeping in the capital [are] thought to be migrants."
Both the Greater London Authority (GLA), under the London Mayor, as well as individual borough councils like Labour-led Haringey and Islington councils have stated that they will not cooperate with the Home Office in this policy.
The GLA told the Guardian, that it would not "collaborate with such draconian measures." Islington council told the Guardian that applying the new rules could "compromise relationships of trust with vulnerable rough sleepers."
PILC told the Guardian that because the rules were "so general" migrants "who are office workers found sleeping at their desk late at night or travelers sleeping at an airport before catching an early morning flight could find themselves caught up in them."
New rules 'need to be opposed'
Apsana Begum, the Labour MP for the east London constituency Poplar and Limehouse, said on Twitter that she believed the new rules needed "to be opposed."
One migrant from east Africa told the Guardian that he had been homeless for three years and that he "feared being rounded up and detained." The 38-year-old added: "I'm not allowed to travel, to work or to claim benefits. What are we expected to do? The government is making decisions for us. My life is no longer my own."
The UK government however assured the Guardian that losing the right to be in the UK would be a "last-resort measure" and would apply only to a "small minority of migrant rough sleepers who continue to refuse government and local authority support and repeatedly engage in persistent antisocial behavior."