2020 has been a difficult year for many people the world over. A global health pandemic, economic problems and even more people displaced than before were just some of the challenges we all faced. But to try and spread a bit of cheer as the year comes to a close, InfoMigrants decided to look back at some of the positives that people who work with migrants found in this most challenging of years.
'Cooking with love'
Nan restaurant in the town of Mytilene on the Greek island of Lesbos, used to be a fragrant beacon of global exchange and a bridge between the growing migrant community on the island, locals and tourists. Before it closed, it employed 14 locals, a mix of migrants, refugees and asylum seekers.
Lena, a schoolteacher, is one of the co-founders of the restaurant. She works closely with the organization Lesbos Solidarity and spoke to InfoMigrants in April about the effects of the COVID-19 pandemic on their restaurant.
One person who ate there left a post enthusing about how "delicious" the food was. Another, said the food was "cooked with love." The small restaurant was often full, explained Lena. Their initiative offered hope to the 14 asylum seekers who worked in the restaurant. It was a way out of the camps, which rob many of everything, said Lena.
The pandemic, ironically, "pressed pause" on some of the hatred swirling around the island too, said Lena. She often sounded tired when she spoke about the tension which had been created in some parts of the island between locals and migrants.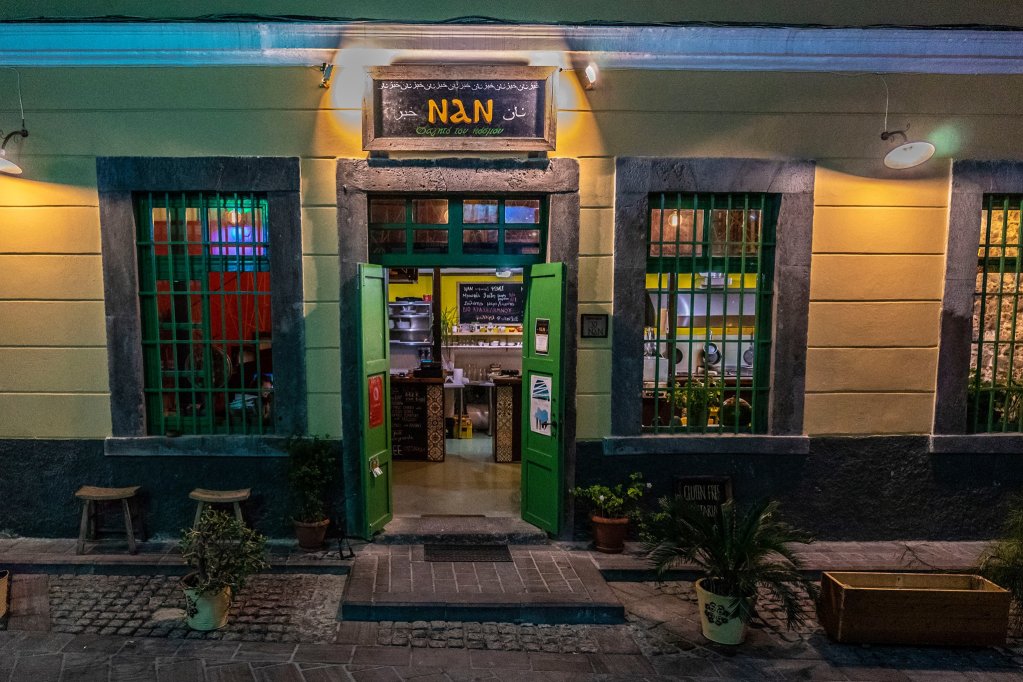 Lena and other volunteers working with migrants and refugees on Lesbos have been verbally attacked and faced high levels of hostility. The situation on Lesbos already in the spring had become "untenable," said Lena.
As well as offering food in the restaurant, Nan also wrapped up its unsold food for food parcels, given to vulnerable migrants and asylum seekers in camps like Pikpa. "Food is a way of communicating," said Lena and sharing stories and thoughts about a situation.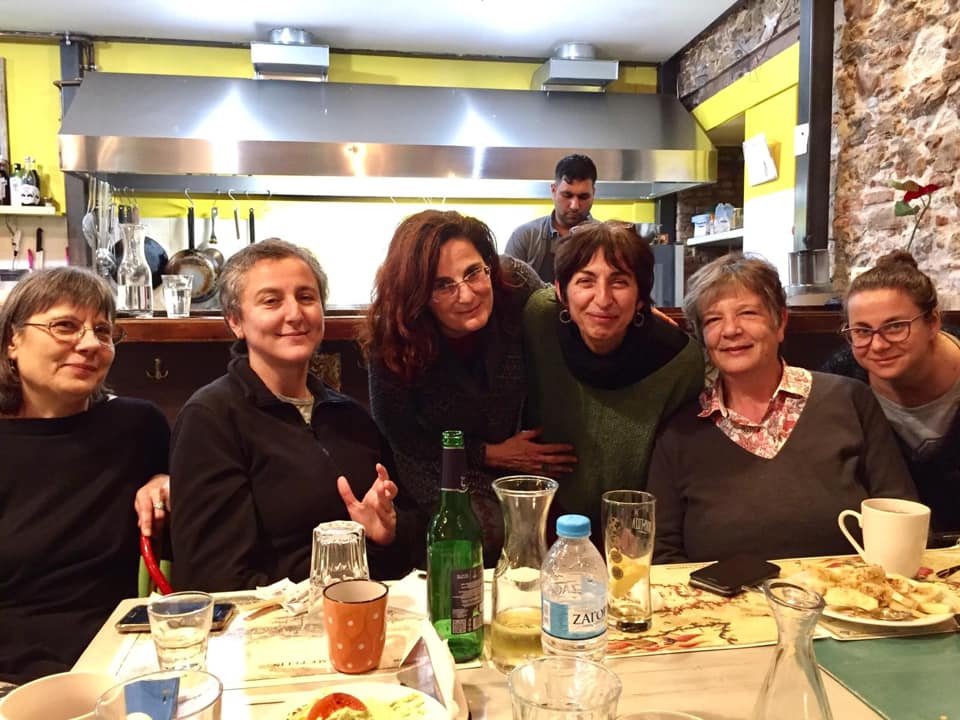 Most of all, Nan was about giving control to migrants, asylum seekers and refugees. To allow them to start looking towards a future. Lena too was hoping that when Europe is past the pandemic, that lots of things must change. She was hoping that there might be a bloodless revolution. That everyone will start looking for simpler solutions, stop consuming and start valuing wisdom, to think about what is really important in life.
'Those two days changed my life'
Sol Escobar was a blast of sunshine on the InfoMigrants pages in July. The Chairperson of the Cambridge Assessment Refugee Support Committee (UK), she spoke passionately about how working in Calais as a relief volunteer in 2019 had really changed her outlook on life.
According to Escobar, refugee stories are yes "suffering and struggle," but they are also, most importantly about "resilience and success."
Escobar believes passionately that making personal connections helps break down personal prejudices. Her work, she feels, is partly about facilitating conversations, and getting people interested in the people behind what sometimes is portrayed as a mass group of "migrants" or "refugees" or "asylum seekers."
Traveling to Calais "really changed me," said Escobar. She traveled there first in winter and came back wondering how an earth people could survive outside when it was minus 3 degrees celsius inside the warehouse where she was working sorting food and equipment and clothes to give to communities in need.
"Coming back was such a roller-coaster of emotions," Escobar explained. She felt sad, then angry, then numb, all in the space of a week. Then, Escobar decided to turn that rage into positive energy. She organized lunchtime seminars at work with her partner Pete who also went on the trip.
Through the seminars, Sol discovered that there was an appetite for volunteering at work and so she formed the committee to get more things done "in an organized way." She says, that in the donations warehouses, there are signs up reminding people that "what you give a refugee shows what you think of them." It is a simple reminder that donations should be in a good state. The rule, she says is, if you wouldn't give it to a friend then you shouldn't give it away.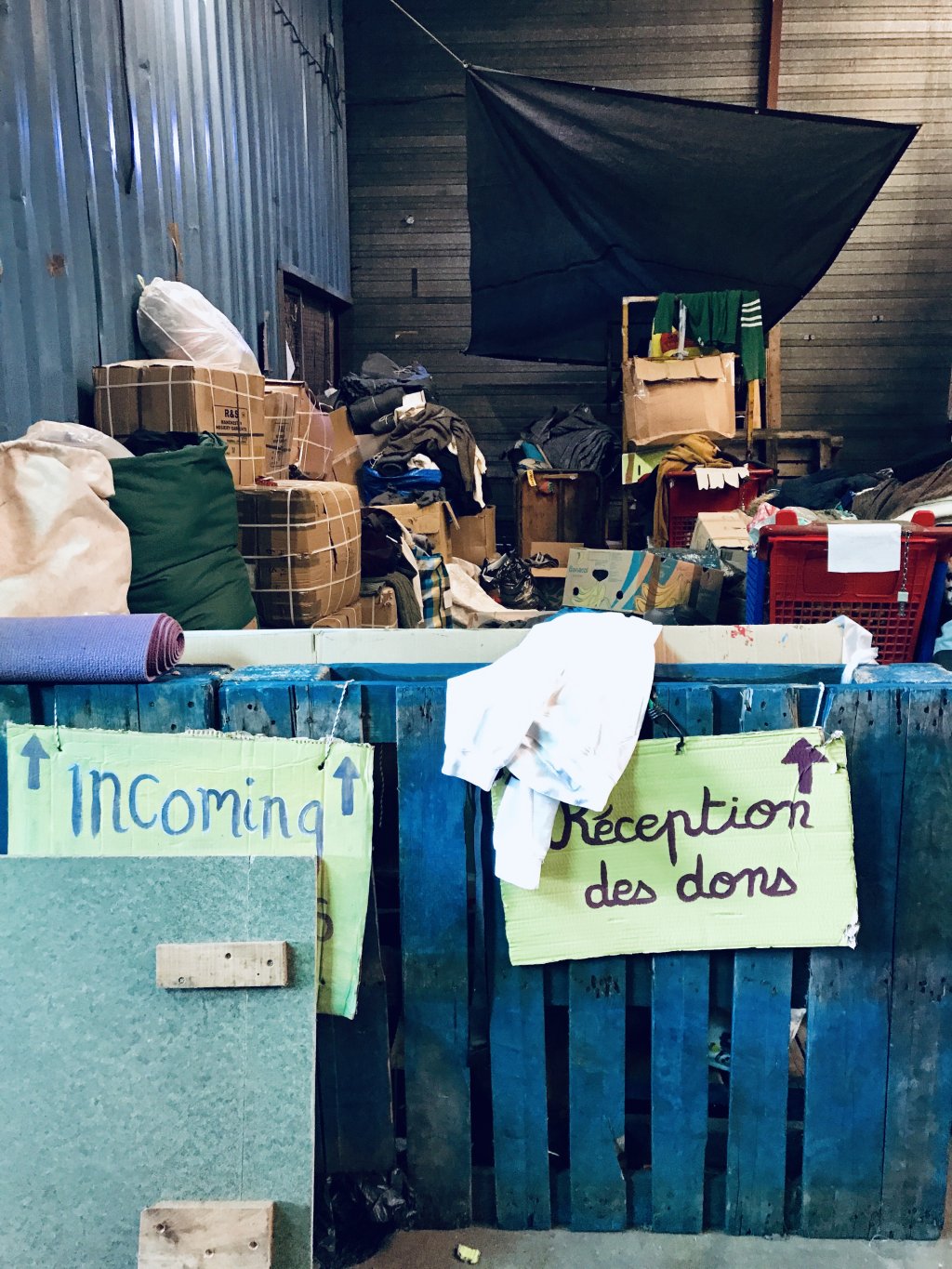 Receiving things which are torn or in bad shape "dehumanizes people even further," explained Escobar. The success of participating in two refugee weeks with her committee has spurred Escobar on to thinking about trying to persuade employers more generally to invest some of their corporate responsibility to fund refugee projects in the future.
'Love Welcomes'
Abi Hewitt has a similar driving force. She, with a group of other women, started up Love Welcomes, which works with refugee women in Greece in 2017. Abi is a social entrepreneur and tries to find a market for goods made with a social conscience.
"Everything we sell benefits women fleeing violence and poverty," the Love Welcomes website states. Hewitt believes that it is really important to give refugees something to do. The thing she was most struck by was the "sheer boredom" she encountered in the refugee camps when she first visited.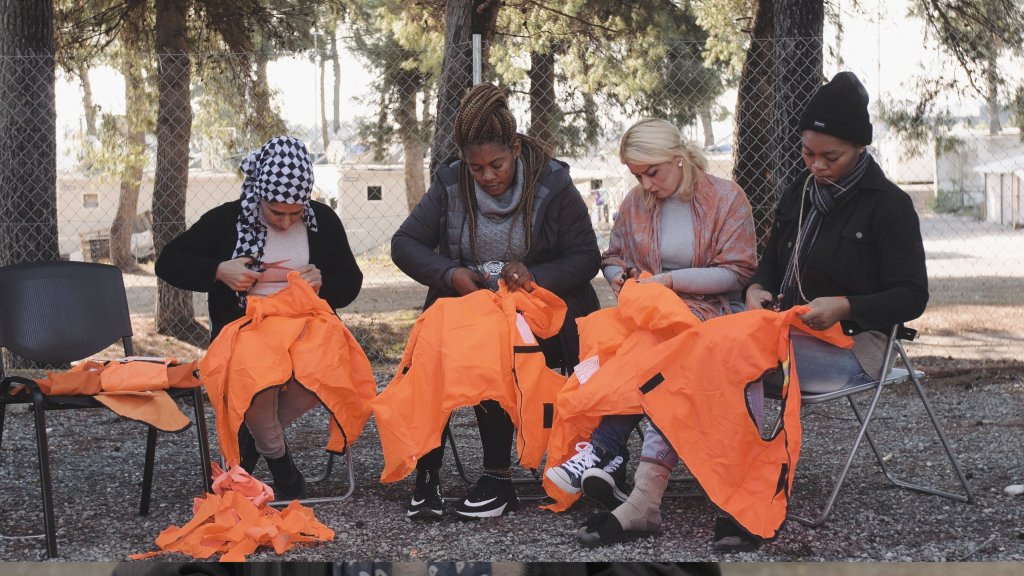 Providing employment is equal to empowerment and learning. These are also the key for the women to start recovering from traumas and "regain a sense of worth," explained Hewitt. Since they began, they have celebrated the relocation of 38 women to other places in Europe. "Earning a salary has often enabled them to make that transition to another country," says Hewitt.
Working together also helps foster a sense of community. Love Welcomes, like many of the other work projects on the ground help show refugees a future with "some stability." As one member of the project, Claudette*, said, I would like to "live like everyone else out there in society."
Helping those in 'desperate need'
Nuns are of course well known for helping others. And in Germany, a Benedictine nun named Mother Mechthild is no exception. When she spoke to InfoMigrants in November, she had even been threatened with a prison sentence for taking in asylum seekers facing deportation.
Mechthild Thürmer is the Abbess of the Maria Frieden Benedictine Abbey in Bavaria. The 62-year-old has already received two fines from the German authorities for "aiding and abetting an unauthorized stay." Over the years, she has taken in about 30 people in "desperate need."
Mother Mechthild though is just following the "church asylum" protocol where the German state legally allows churches to offer sanctuary to a small number of asylum seekers threatened with deportation.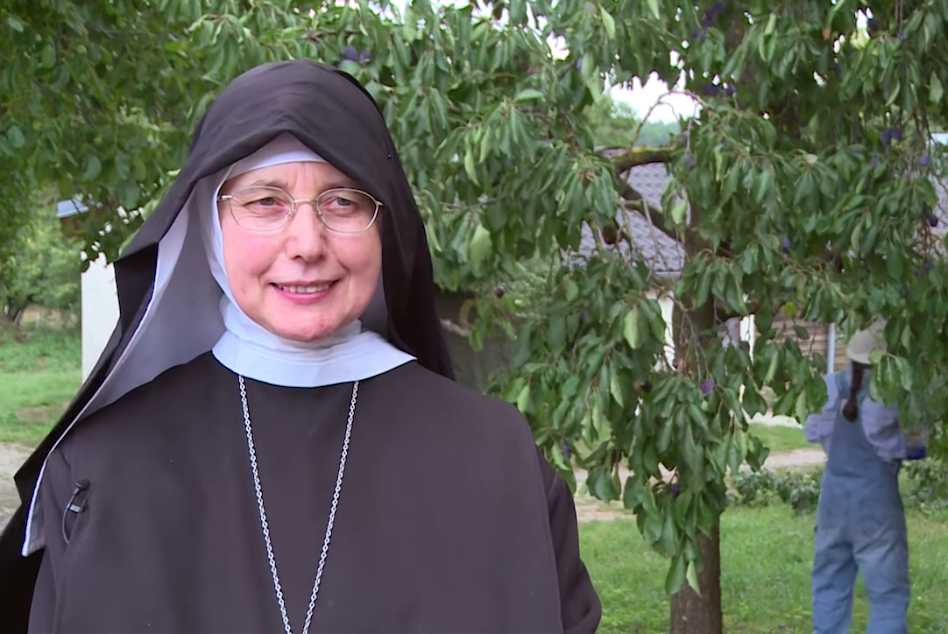 She remembers one woman: "whose best friend, an absolutely beautiful woman, a doctor, was killed at the front [in Ukraine]. She was shot. So I took this woman in. She's now working as a nurse in a hospital near Nuremberg. As we know, Germany needs every nurse we can get, especially at the moment."
Another man they took in had "a lot of scars on his legs from being tortured with electric cables –just imagine what kind of pain he had been through. A person like that cannot go back home."
At Mother Mechthild's abbey, the people she takes in have a space to find peace and to heal. She helps them learn the German language and they also help out around the abbey: "Sweeping, mopping, washing and drying dishes or washing vegetables."
Mother Mechthild's vocation is to help, but she says that sitting in front of someone and "looking in their eyes, seeing these scars or this fear and anxiety and desperation," means that she has "no choice" but to help. "I have to help, as much as I can," Mother Mechthild concludes.