2020 has been a difficult year for many people the world over. A global health pandemic, economic problems and even more people displaced than before were just some of the challenges we all faced. But to try and spread a bit of cheer as the year comes to a close, InfoMigrants decided to look back at some of the positive stories we featured. Here's a few focusing on how migrants helped their communities pull through the dark times.
Creative approaches to lockdown
As the novel coronavirus swept across the globe, and forced most governments around the world to impose lockdowns and restrictions throughout society, lots of people accustomed to their freedom suddenly found themselves having to stay indoors.
For people living on their own -- or without a stable family connection -- those restrictions weighed heavily sometimes. Migrant children in the Netherlands found an innovative way to cope with the "new normal."
In April, alongside a local non-profit group, they instigated some novel solutions to keep connected with their peers and the wider society.
When the Netherlands' largest residential reception center for asylum seekers was also placed under lockdown in March, art project workers from the De Vrolijkheid (Dutch for happiness) were unable to enter the center and continue their work in person with young asylum seekers.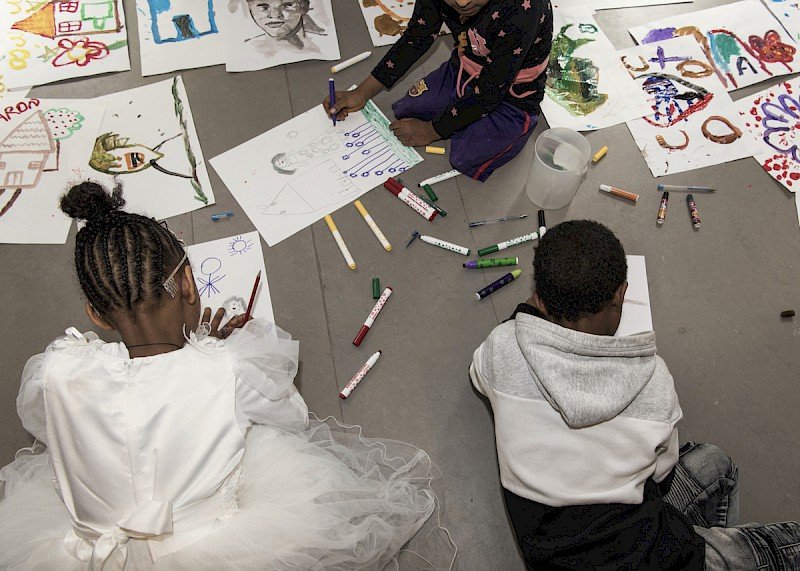 Art is particularly important for young asylum seekers as it allows them to "just be a kid," explains a project worker with De Vrolijkheid, Gisele Azad. Azad is a former asylum seeker herself and so she knows what she is talking about.
Azad and her colleagues created art packages and handed them out to each child in the center. The boxes contained paper, scissors and instructions to go with videos and online materials. The children even built their own websites and created a karaoke video.
Children tend to be accepting of new situations. And Azad told InfoMigrants that "some people have probably experienced much worse [than the current virus measures], so sitting at home for them is not too bad."
Hope in dark times
In Malawi's biggest refugee camp, Dzaleka, life was also turned upside down by the coronavirus pandemic. But that didn't stop an inspirational refugee leader, Innocent Magambi, from spreading his message of hope.
In 2006, Magambi set up his non-profit organization "There is Hope." Magambi was born in a refugee camp in the Democratic Republic of Congo (DRC) and lived in four more camps in as many countries over the next 27 years.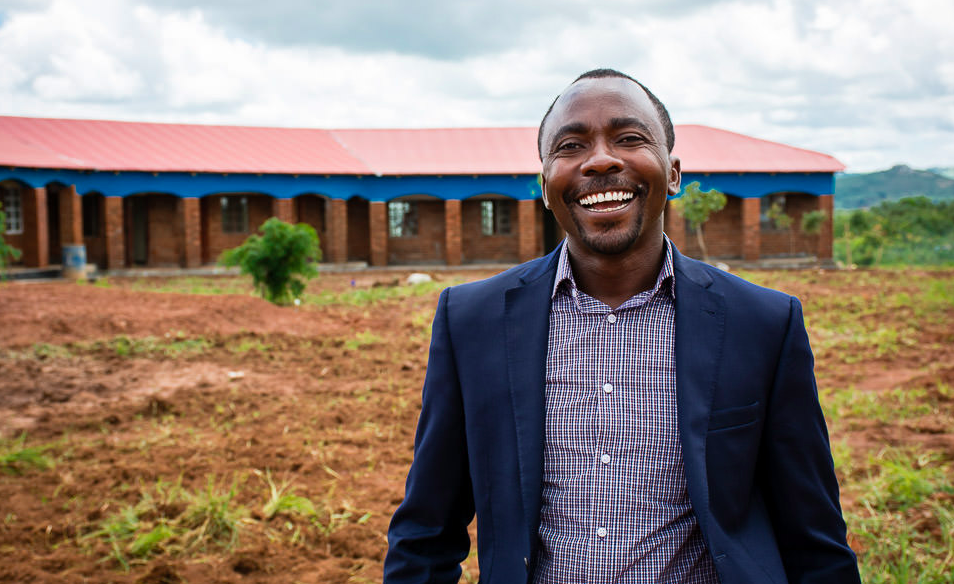 When the Malawian government announced it was locking down the country, Magambi was worried about refugees feeling isolated and also about how he would look after his 43 staff. Having had years of experience, understanding the needs of refugees is what Magambi does best.
As the pandemic hit the country, Magambi's staff bought buckets and made sure people had places to wash their hands, soap and food. This help inspired refugees in Dzaleka to start making face masks on a large scale and donate them to the UNHCR to protect fellow refugees.
Magambi was excited, he saw that the power dynamics inside the camp had somehow shifted and that refugees were feeling like they could contribute too. Essentially, it gave organizations like "There is Hope" a "seat at the table [of power]," Magambi told InfoMigrants.
Because of restrictions in and outside the company, the UN Refugee Agency which helps to run the camp, had to suddenly become more flexible in sourcing goods for the refugees. Magambi was excited. "It means they are empowering the local companies in the country that is hosting the refugees. They're providing jobs, they are doing good instead of just importing," he told InfoMigrants.
There are still imbalances. Currently less than 2% of aid money to developing countries ends up in the hands of indigenous-led organizations. But, Magambi is hoping that COVID-19 has offered an opportunity to change that. He is convinced that locally led refugee support organizations could be the way forward for the future. "The passion is there, and that's the first thing that you need. If we can work together as partners [with organizations like UNHCR] not as competitors then that would help us see the result that we want to see."
Tasty meals to say thank you
Over in the Portuguese capital Lisbon, a Syrian couple who were offered refugee status in the country have been busy offering free food to health workers during the coronavirus pandemic.
It's a way of giving back to the country that welcomed them, they explained to the news agency Reuters.
Ramia Abdalghani and Alan Ghumim are both 36 and came as refugees to Portugal four years ago with their two children. In 2019, after trying out a few different ventures, the couple decided to open up a restaurant, Tayybeh, which celebrated Syrian food.
"When you flee a war, you feel the disaster but you also realize who is there for you," Ghumim told Reuters. "So in all things we do here in Portugal we try to give back to the people who welcomed us with open arms."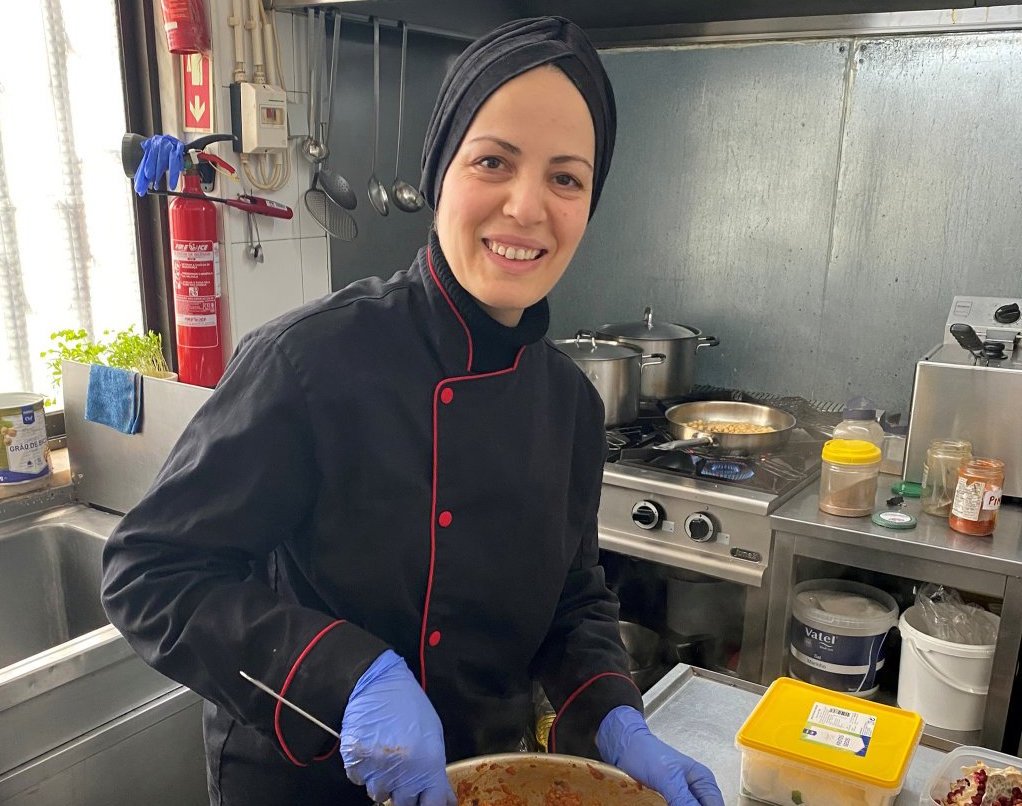 Their way of saying thank you is to prepare lots of delicious meals for hungry health workers. The hospital staff can ring the restaurant and order the amount of food they need. Shortly afterwards, the food will be ready for collection or delivered day and night.
The hospital workers too were pleased by the idea. Nurse Nuno Delicado had been working day and night to try and nurse people through the health crisis. He was often too busy to prepare meals at home and been relying on local restaurants for food.
Delicado commented that the offer from Tayybeh has meant a lot to him and his colleagues. Delicado explained to Reuters that the virus was a "big life lesson for us all." He concluded: "In a society, you must be there for each other."