This year was especially difficult for many migrants and refugees in Europe, and those attempting to reach Europe. The coronavirus pandemic exacerbated hardships, while fires at Moria camp on Lesbos left thousands without shelter. Here's a look at some of the most important moments of 2020.
January: Protests on Lesbos by locals, migrants and refugees, following two fatal stabbings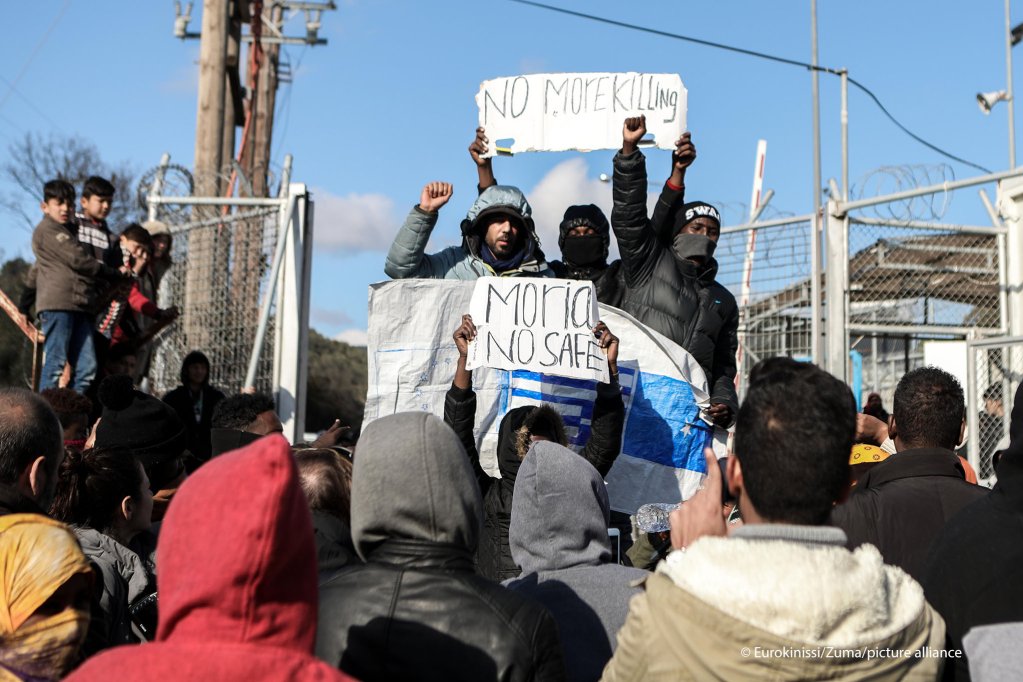 Migrants and refugees start a protest against the living conditions at Moria camp on the Greek island of Lesbos in Mid-January, following two deadly stabbings at the camp. Violence has begun to plague the camp, with tensions running high due to severe overcrowding: Nearly 20,000 people are staying in and around facilities built for less than 3,000 people. Throughout the year, there will be more protests by Moria residents, demanding better living conditions and transfers to the Greek mainland.
Later that month, Greek locals on the Aegean islands go on strike and stage demonstrations to demand the transfer of migrants away from the islands and a closure of island camps.
January: More than 400 migrants disembark from Ocean Viking in Italy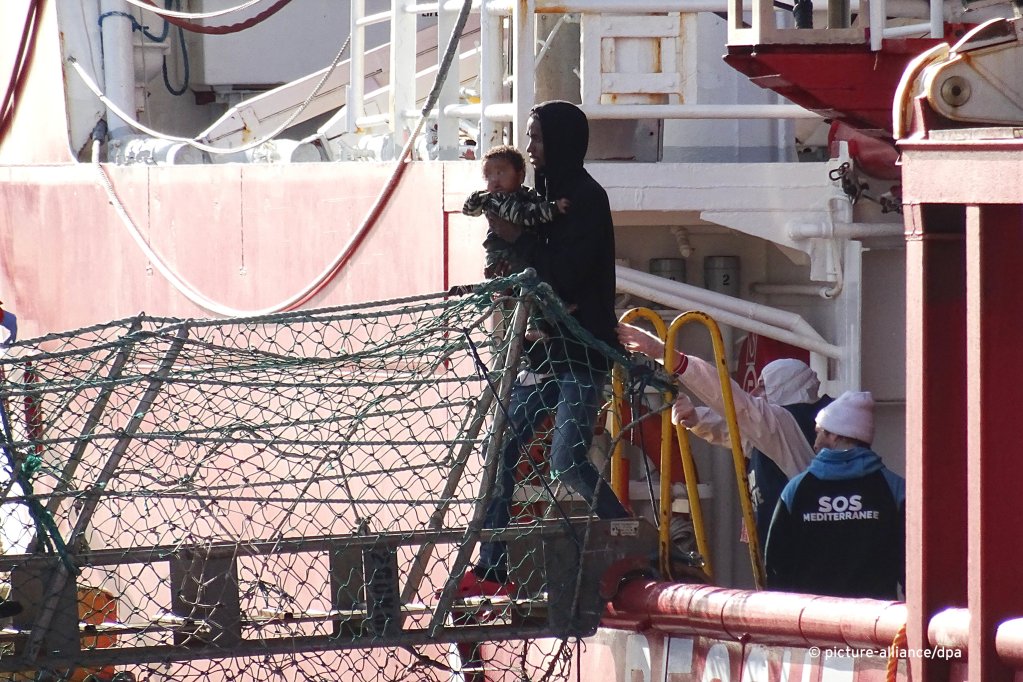 A group of 403 migrants – including many teens and children – rescued by the NGO ship Ocean Viking are allowed to disembark in Taranto, Italy, on January 29. This is the largest group of migrants to disembark from a private migrant rescue ship in Europe this year. They set sail from war-torn Libya, a country where many migrants face violence and abuse. A teenage girl aboard the ship reports that she suffered severe sexual abuse in a detention center in Libya.
February: Migrants gather at Serbian-Hungarian border, demanding to be let into the European Union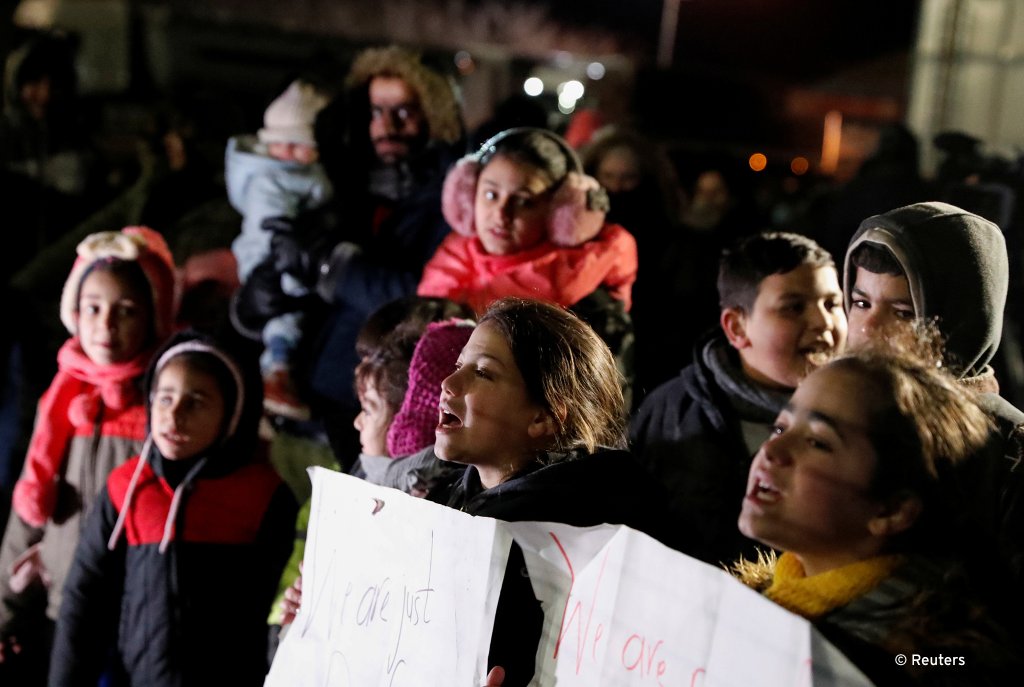 In early February, hundreds of migrants and refugees gather at Serbia's border with Hungary, demanding to be let into the EU country. But their protest fails – they are soon bussed to asylum centers further inside Serbia.
Thousands of migrants and refugees are stuck in Balkan countries, hoping to make it to western Europe. But border fences and ramped-up border patrols make this very difficult; Eastern EU member states such as Hungary and Croatia are known for harsh anti-migrant policies and have frequently been accused of illegal pushbacks of people seeking asylum in the EU.
February/March: Turkey 'opens' border to Greece, thousands gather at border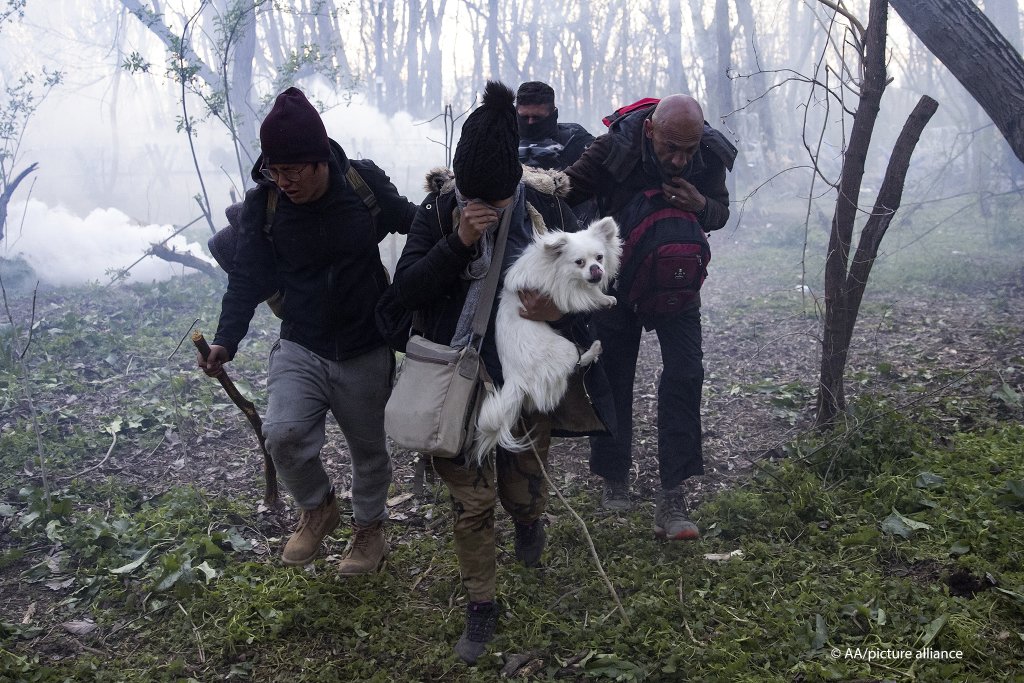 On February 27, Turkey – the country with the world's largest refugee population and neighbor to EU country Greece – announces that it will no longer try to stop refugees and migrants from trying to cross into Greece. (One of the things agreed upon in the 2016 EU-Turkey migration deal.)
Thousands of people make their way to the land border with Greece, hoping to be able to cross the border; however, most are prevented from crossing by Greek border patrols. Violent clashes take place between people trying to cross the border and Greek border patrols; migrants are tear-gassed and hosed down with water cannons; migrant aid workers accuse Greece of human rights violations. Greece also suspends asylum applications for a month.
March: Refugee advocates demand evacuation of Greek island camps as coronavirus pandemic hits Europe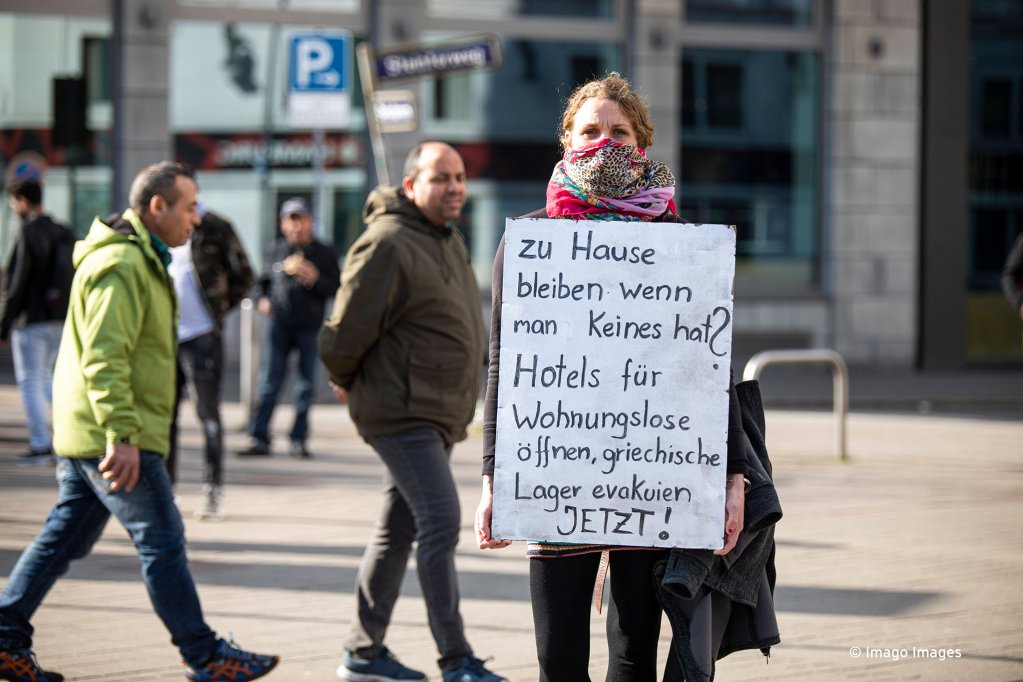 As the threat of the coronavirus pandemic looms over Europe, many countries go into lockdown. In mid-March, the Greek government issues a long list of new restrictions for for migrants and refugees at Greek island camps that will be in effect for months, due to several extensions.
Migrant and refugee rights activists are extremely worried for the health of the residents of overcrowded camps such as Moria on Lesbos, where social distancing is near impossible and there are far too few bathrooms. They stage protests in several European cities, demanding the evacuation of migrants from the camps.
March: Asylum seekers clash with police when center in Suhl, Germany, is placed under quarantine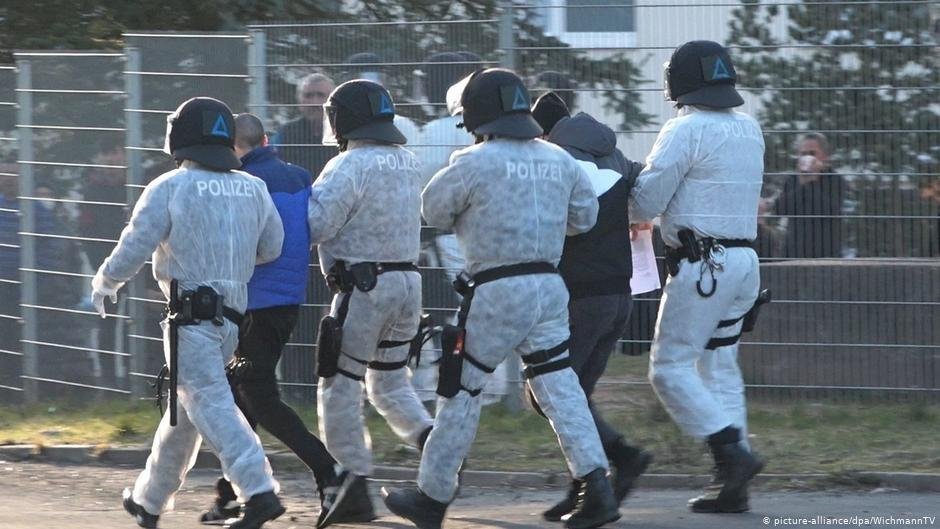 In mid-March, more than 500 people at an asylum seeker center in eastern Germany have to go into quarantine because a resident tests positive. This sparks riots, clashes with police, led by a small group of residents.
There will be many reports of asylum seekers centers and camps placed under quarantine in the following months across Europe. Migrant aid activists say that large migrant and refugee accommodation facilities provide an ideal breeding ground for COVID-19 outbreaks, given that people usually live in very close quarters.
March and onward: Migrant aid organizations try to keep up services amid lockdowns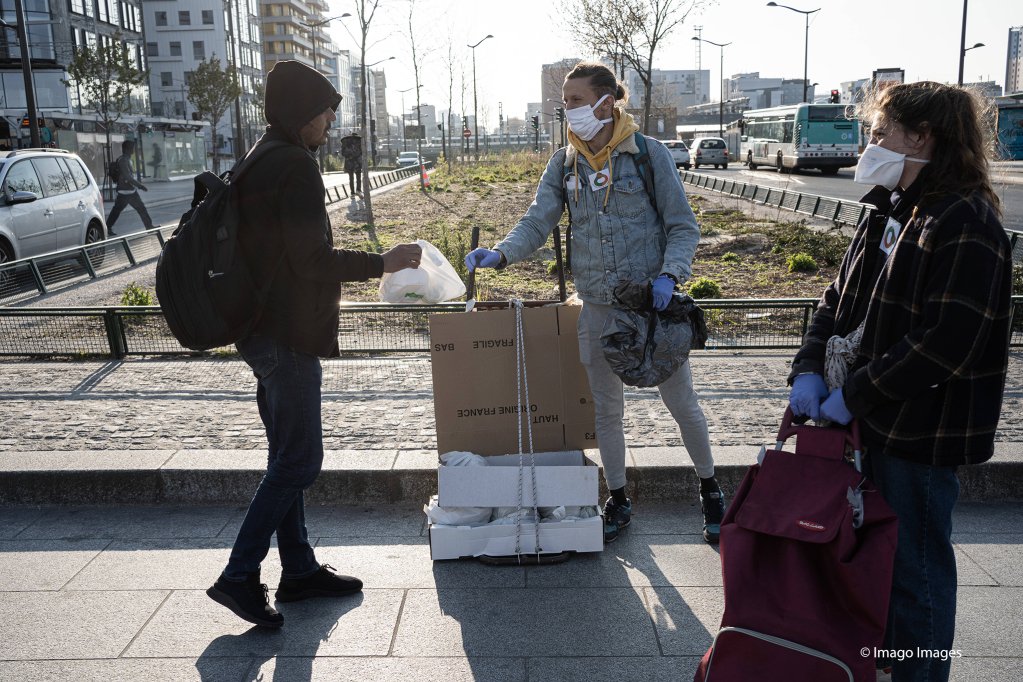 To contain the spread of COVID-19, authorities in Europe try to reduce movement within and into the EU. Temporary border closures cause migrant arrivals and deportations to go down.
Coronavirus lockdowns also mean less access to services and agencies migrants and refugees depend upon. Asylum services are temporarily suspended or reduced in many countries, causing severe delays. Many NGOs who provide aid to migrants have to close their offices, which hits homeless migrants and refugees particularly hard. Organizations like 'Solidarite migrants Wilson' in Paris still try their best to help the migrants who rely on them.
April: Germany, Luxembourg take in refugee children from Greece, but tens of thousands remain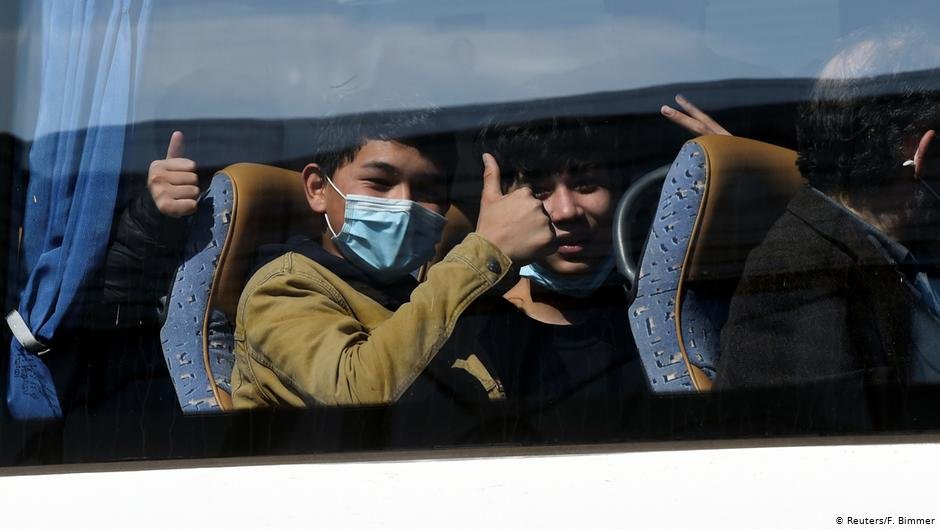 Throughout most of 2020, authorities in Greece carry out transfers of vulnerable migrants and refugees from overcrowded islands camps such as Moria to the mainland. Several EU countries also promise to take in residents from Moria, in particular children. Transfers start when Luxembourg takes in 12 children from Moria on March 15; Germany takes in 47 unaccompanied minors a few days later.
While these measures reduce overcrowding at Moria, the camp remains well beyond its capacity. In early September, an estimated 13,000 people live at the camp, more than four times its capacity – down from roughly 19,000 in January.
June: Refugees in Greece, NGOs protest against evictions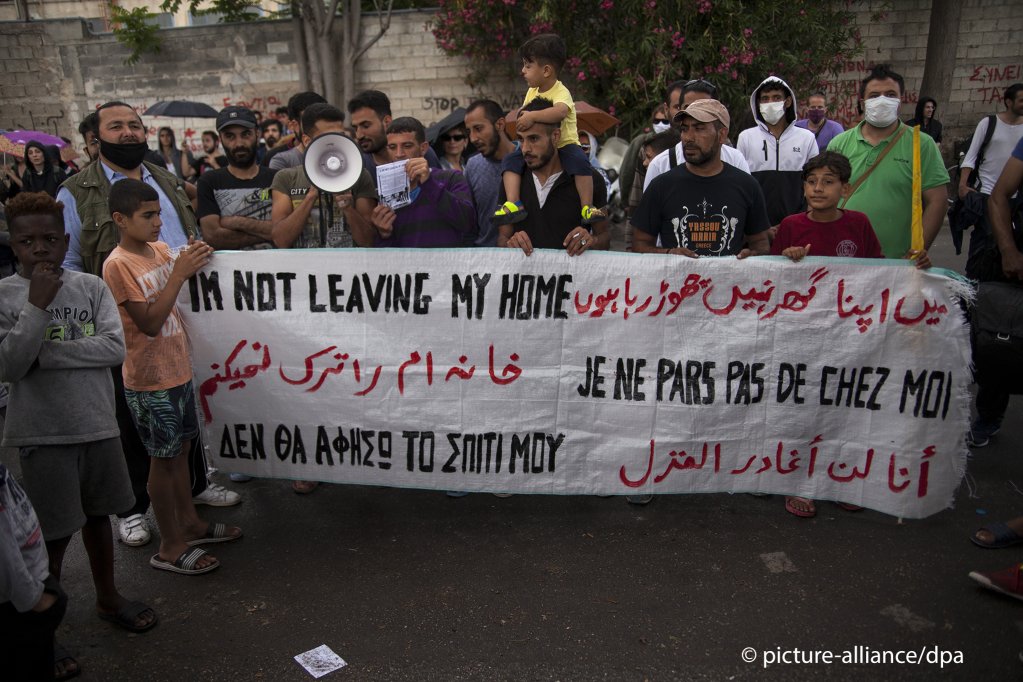 In early June, refugees in Athens, Greece, stage protests against the looming evictions of over 10,000 recognized refugees; NGOs warn that this could mean homelessness for many vulnerable refugees. Once a person receives asylum in Greece, he or she is no longer allowed to stay in reception facilities. Because refugees often have a hard time finding housing on their own, this leaves many – including families with small children – on on the streets.
When InfoMigrants visits Greece in October, we meet some of those affected by the evictions, sleeping in a public square in Athens.
June: More than 50 migrants die in shipwreck off Tunisia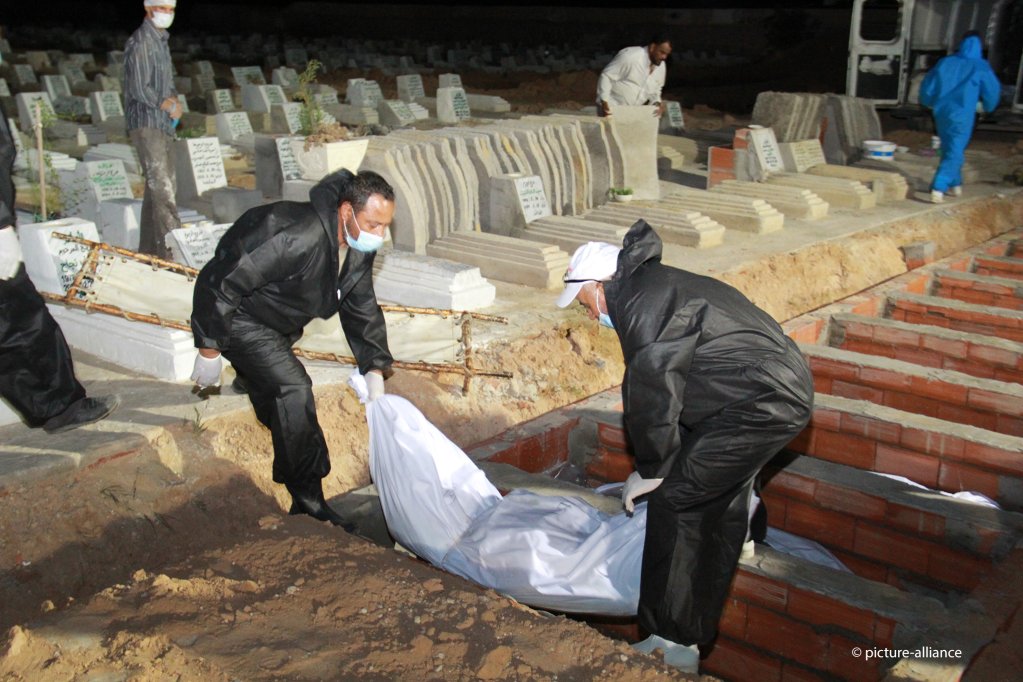 In June, more than 50 migrants lose their lives when their boat capsizes en route from Tunisia to Italy; almost half of the victims are women. There are no survivors. It's one of the biggest migrant tragedies recorded in 2020.
August: Beirut blast exacerbates crisis, migration attempts from Lebanon increase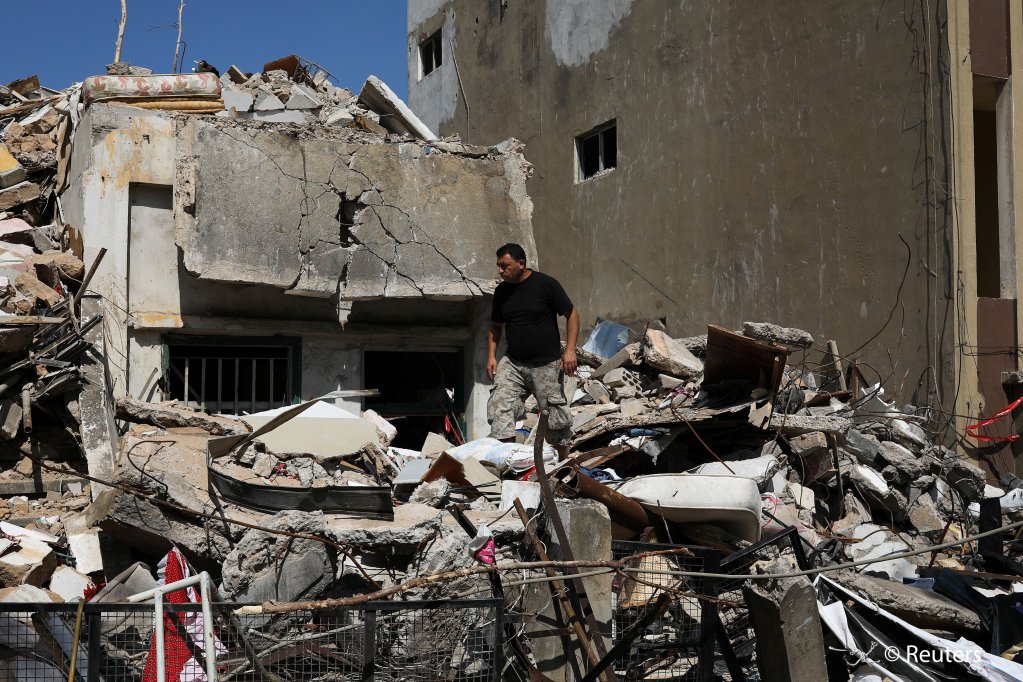 On August 4, an explosion in Beirut – caused by incorrectly stored chemicals – leaves part of the Lebanese capital in rubble. Dozens are killed and thousands are injured. More than 30 of those who died were refugees, according to UN refugee agency UNHCR; one Syrian man lost his wife and two daughters.
Due to a severe recession, life was already difficult for the over one million refugees in Lebanon – as well as many locals – before the explosion; but the Beirut blast exacerbates the economic crisis and people's hardship.
In the following months, attempts to cross from Lebanon to Cyprus surge, and there are allegations that Cyprus authorities pushed back migrants from Lebanon, without giving them the chance to ask for asylum.
August: Spanish authorities set up controversial port camp as migrant arrivals to Canaries surge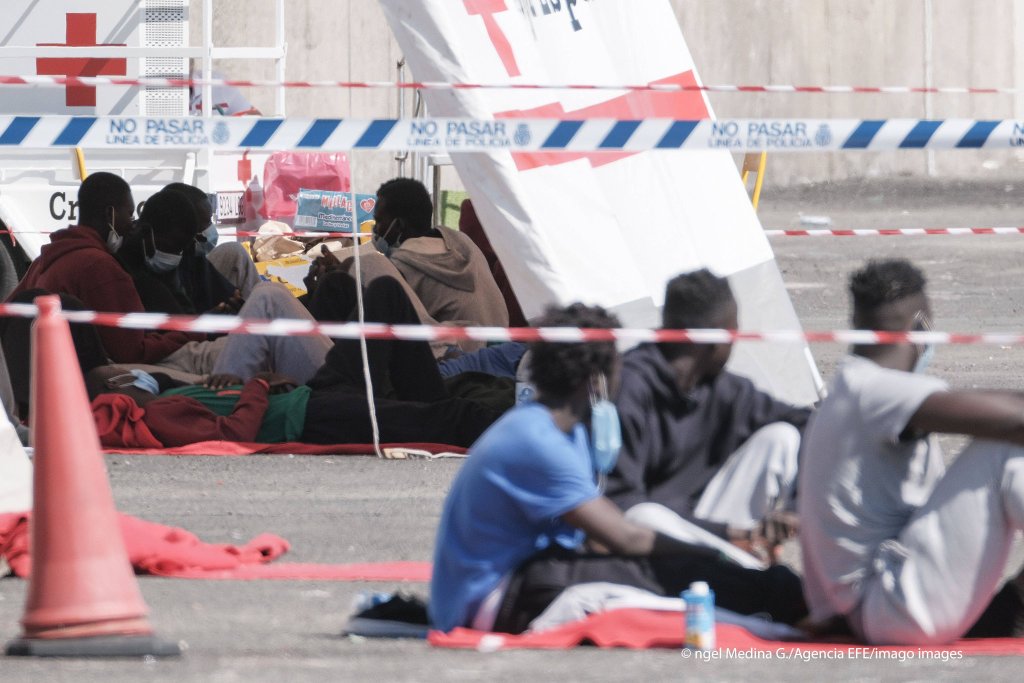 The Canaries – a group of islands that belongs to Spain but are located much closer to the northwestern African coast than Europe – sees a dramatic increase in migrants arrivals in 2020, in particularly in the second half of the year.
When reception facilities are no longer able to accommodate newly-arrived migrants, authorities set up a camp in Arguineguin port to house migrants and isolate them while their coronavirus tests are processed, in early August.
At its peak, in Mid-November, the small makeshift camp houses nearly 2,600; in late November, the camp is closed.
September: More than 400 migrants reach UK in one day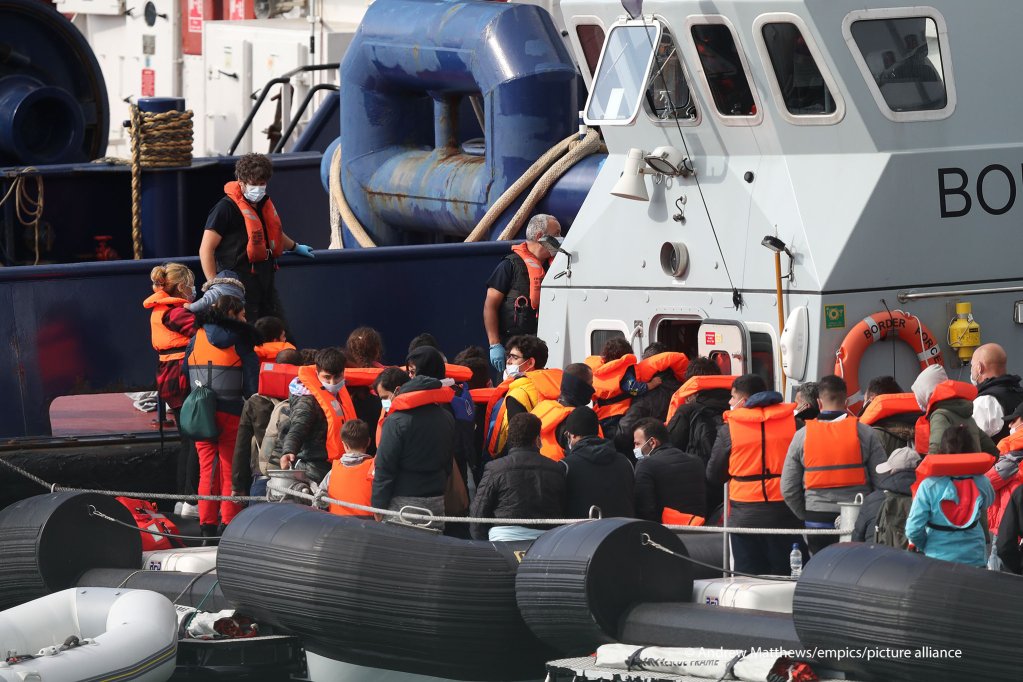 More than 400 migrants cross the English Channel on September 2, setting a new record for a single day.
The United Kingdom sees a surge in migrant arrivals from France via the English Channel this year. Many experts believe this might at least be in part due to "Brexit". The United Kingdom officially leaves the European Union on January 31, but it's still part the EU customs union and market until the end of 2020 – so there is a "now or never" mood among some of the migrants in the Calais region in northern France.
On top of this, less truck traffic through the tunnel underneath the channel due to coronavirus restrictions might have also led to more attempted boat crossings.
September: Fire destroys Moria camp, displacing thousands of migrants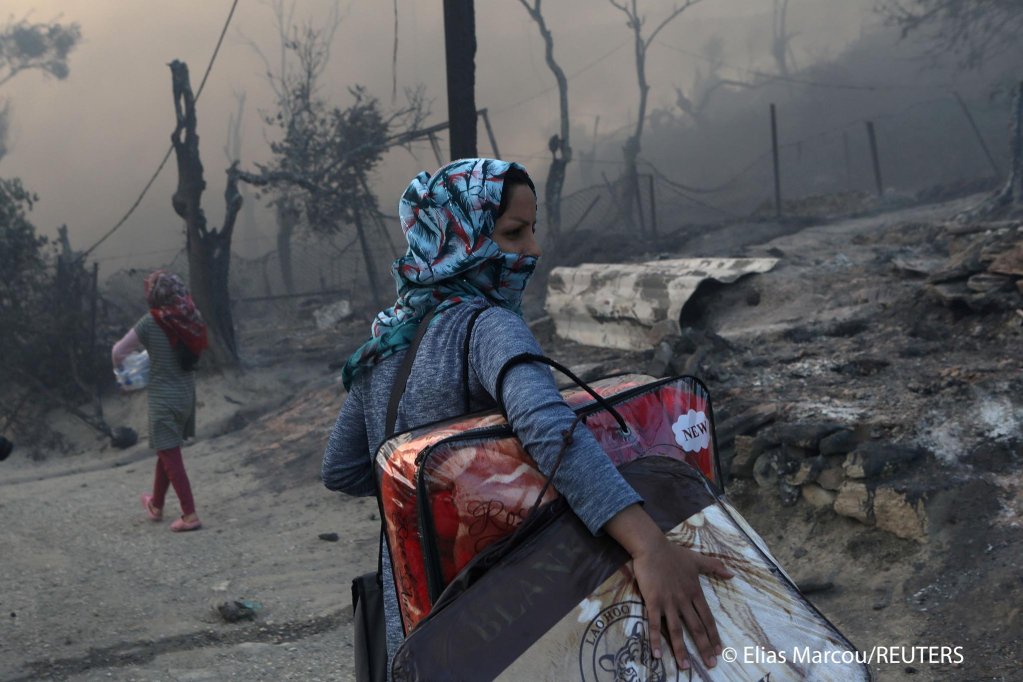 On September 9, fires break out at Moria camp on the Greek island of Lesbos. These are not the first fires at the camp – but by far the most severe. The blaze destroys the entire camp, leaving more than 12,000 migrants and refugees without a place to live.
In the following weeks and months, some former Moria residents – deemed to be particularly vulnerable – are transferred to the Greek mainland and other EU countries such as Germany. But most have to move to a new camp on Lesbos, where many migrants and observers say living conditions are even worse than at the notoriously overcrowded Moria camp. Later in September, more than 240 residents at the 'Kara Tepe' camp test positive for COVID-19.
September: Protestors demand more help for Moria refugees from European Union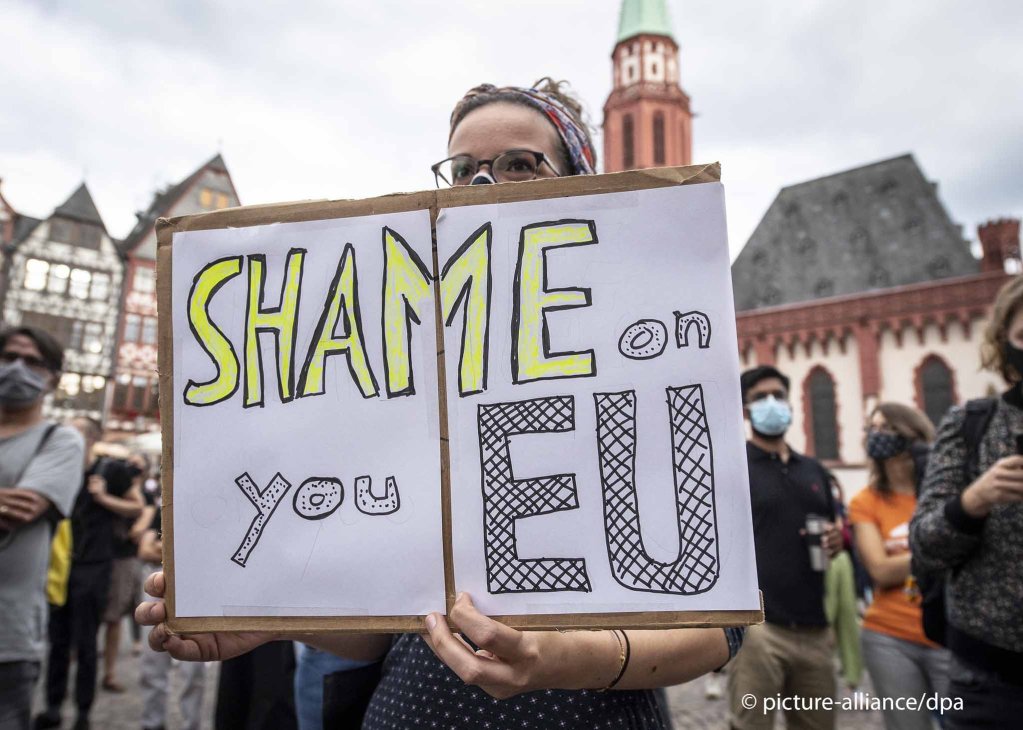 Following the fires at Moria camp, migrant and refugee advocates across the EU – in particular in Germany – take to the streets to demand the evacuation of Greek islands camps and calling on EU countries to take in more refugees from Greece.
October: Deadliest migrant shipwreck recorded this year kills at least 140 off Senegalese coast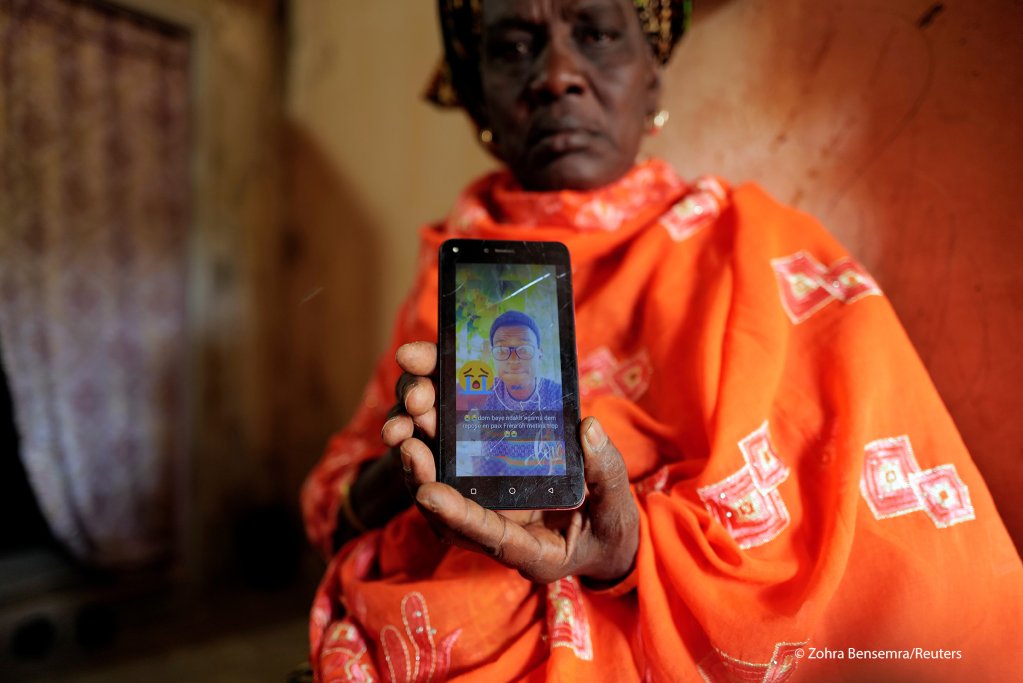 The deadliest migrant shipwreck takes place in late October, when a boat carrying around 200 migrants sinks off the Senegalese coast en route to the Canaries. Senegalese and Spanish navy units as well as nearby fishermen are able rescue 59 people, but more than 140 migrants are believed to have died.
The sea crossing from northwestern Africa to the Spanish Canary Islands is extremely dangerous. Not only are rubber dinghies and small wooden boats ill-equipped to deal with the rough weathers of the Atlantic for days; migrants can also miss the islands and drift out onto the open ocean, forever lost at sea.
November: Ocean Viking rescues 100 people off Libyan coast, but help comes too late for six-month-old baby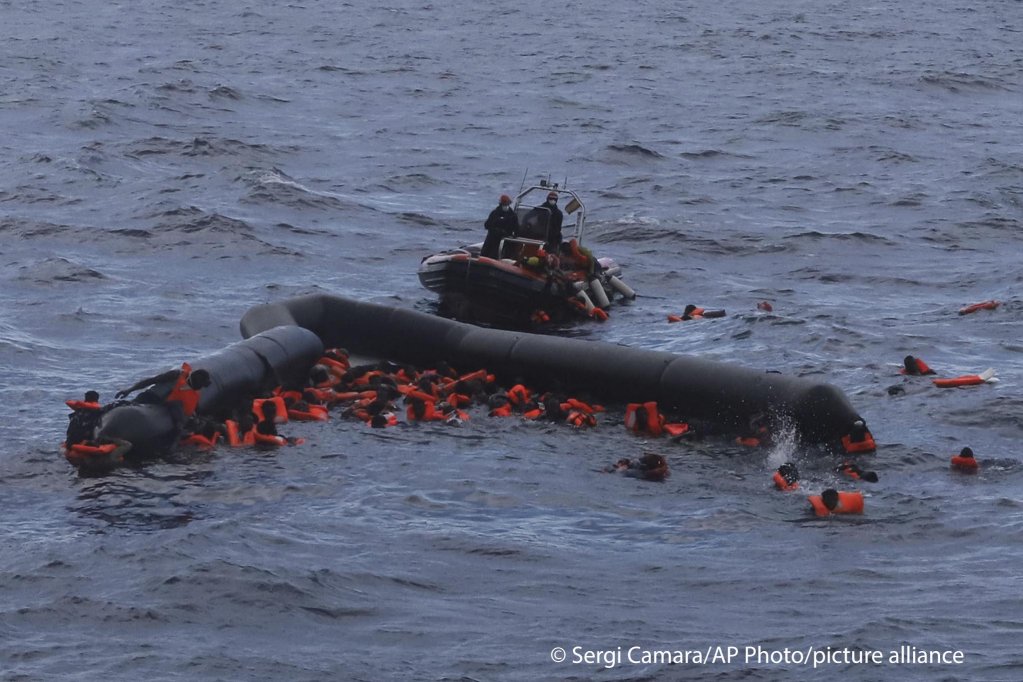 On November 11, the floor of an overcrowded rubber dinghy collapses during a migrant rescue mission off the coast of Libya. The crew from the NGO ship Open Arms is able to rescue roughly 100 people, but six people die, including a baby.
That same week, a shipwreck off Libya leaves more than 70 migrants dead.
Crossing the ocean from northern Africa and the Middle East to southern Europe can be extremely dangerous. In 2020, IOM recorded more than 1,000 migrant deaths in the Mediterranean.
November: Large protest following Paris migrant camp evacuation in which police use tear gas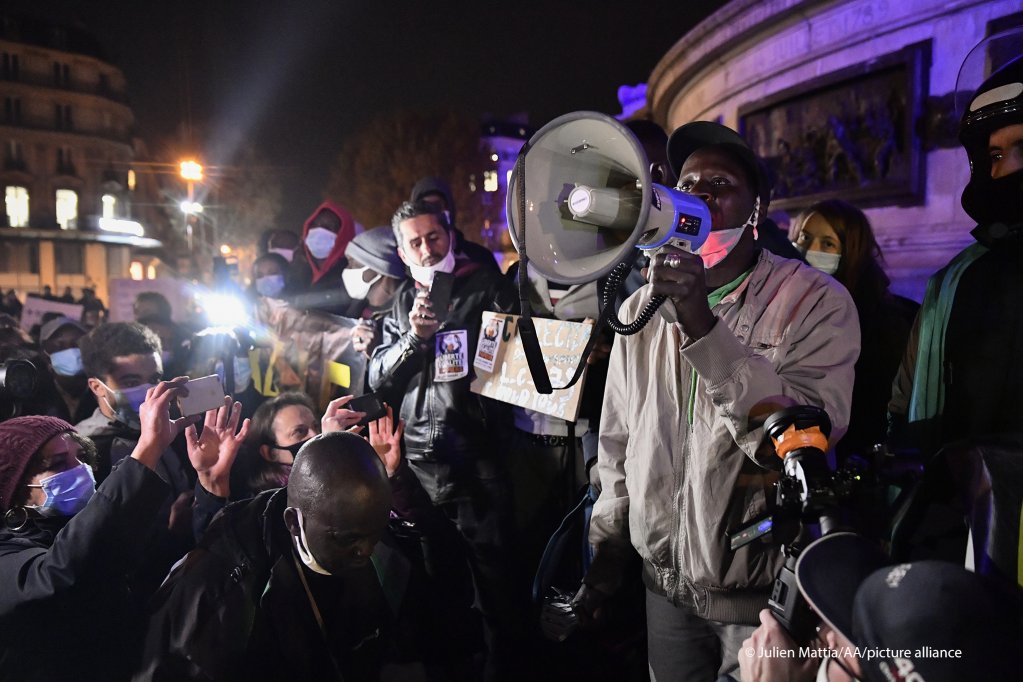 Police in France have dismantled migrant camps in and around Paris and Calais dozens of times in recent years.
On November 23, police use tear gas to drive the inhabitants out of a makeshift camp in central Paris. Images of French police officers brandishing clubs turn a spotlight on police brutality against migrants. Human rights groups condemn the police's behavior; and thousands of migrants and migrant rights advocates take to the streets of Paris in protest against police violence.
December: EU calls on Bosnia to help migrants amid winter cold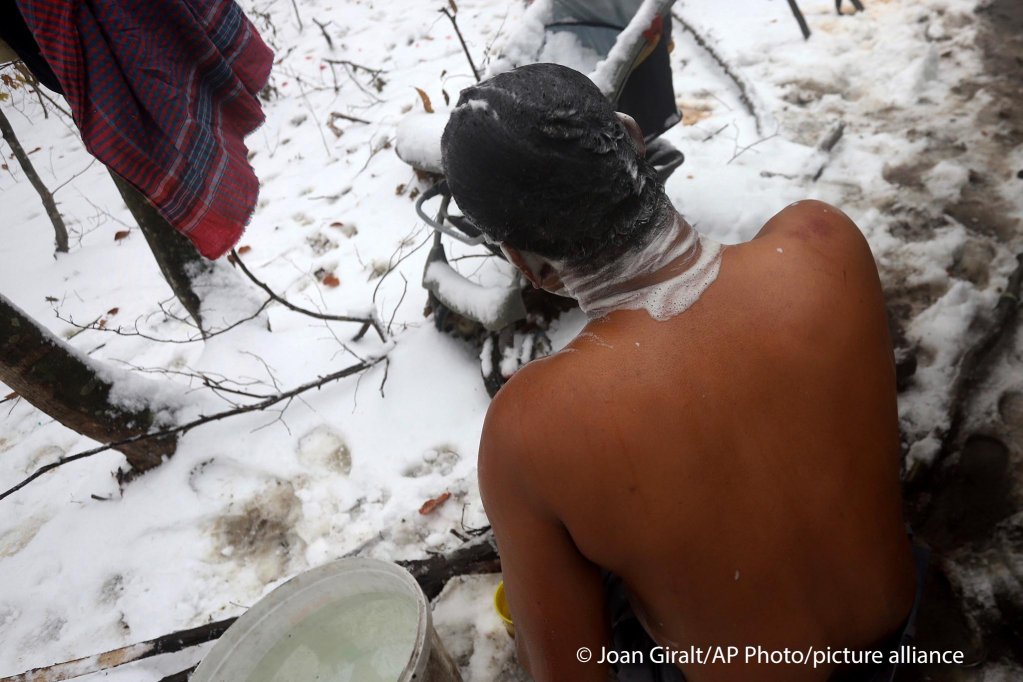 In early December, the first snowfall and freezing cold temperatures increase the difficulties for migrants in Bosnia, particularly those sleeping in tents and outdoor shelters.
On December 9, the EU releases a statement, warning that a humanitarian crisis in Bosnia is "becoming a reality." According to the EU delegation in Bosnia, more than 3,000 people are at risk – over 2,000 migrants and refugees sleeping outside and 1,300 housed in a temporary facility unsuitable for winter.
Thousands of migrants and refugees are living in Balkan countries such as Bosnia, hoping to make it to Western Europe.
December: Fire kills migrants in Barcelona suburbs, protests follow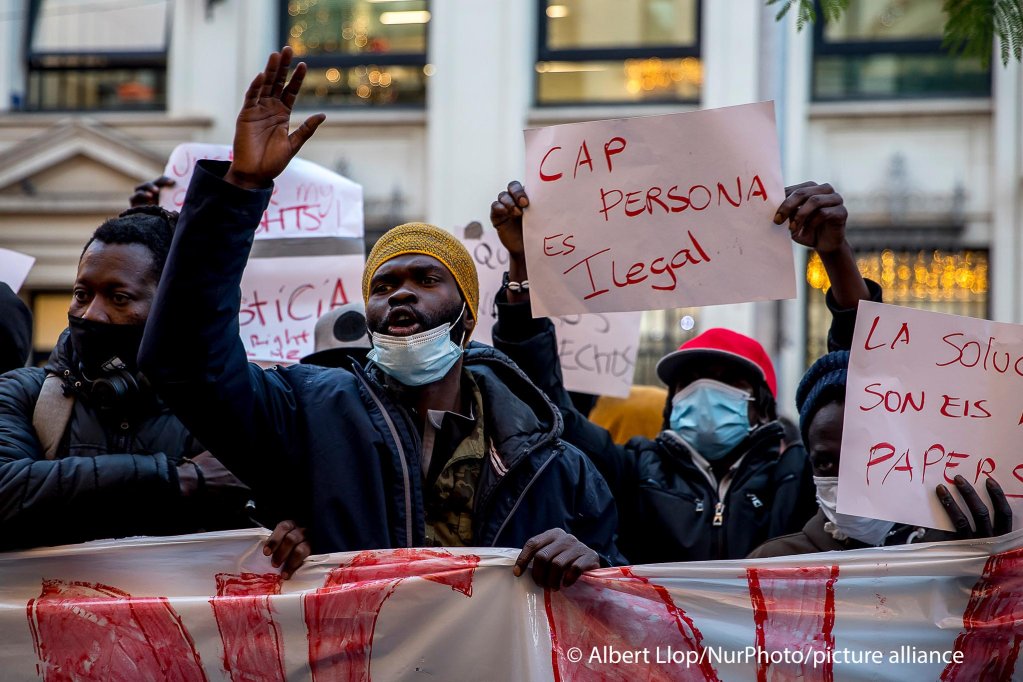 A fire at an abandoned building occupied by homeless migrants in a suburb of Barcelona on December 9 leaves four people dead and 19 injured.
Following the deadly fire, shocked migrants take to the streets, demanding legal papers and better living conditions. Undocumented migrants are often unable to find housing because landlords demand residency papers. In Barcelona, where rent prices are very high, even documented migrants often struggle to find housing.
In the past few months, the coronavirus crisis has exacerbated the struggle of many migrants in Spain and all of Europe — job opportunities have dried up; and those who live on the streets or in abandoned buildings lack access to running water (a prerequisite for frequent hand-washing, one of the key ways to protect from COVID-19).
December: Worry for safety, health of 'Moria 2.0' residents after heavy rain causes flooding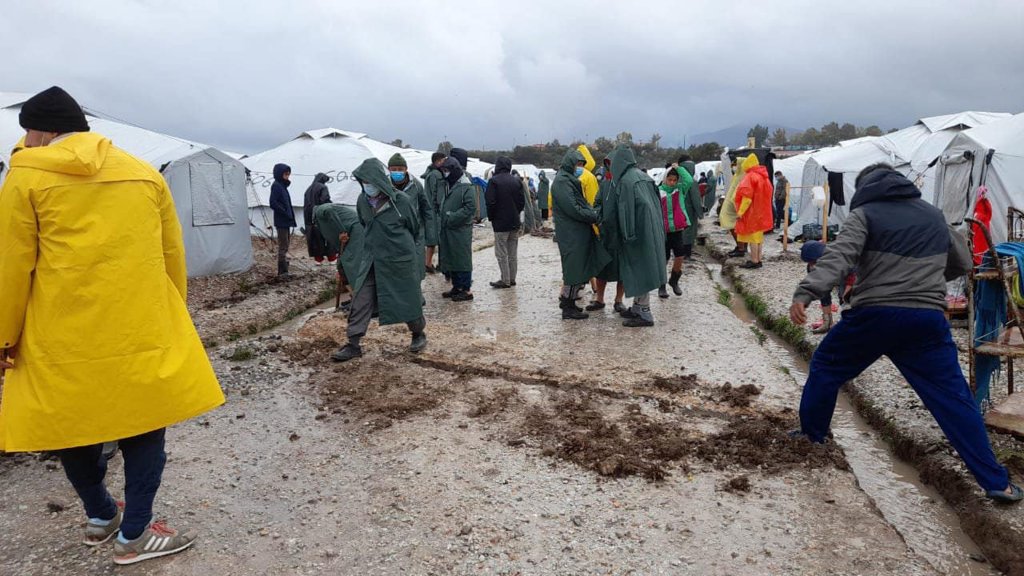 In Mid-December, heavy rains leave many tents uninhabitable at the temporary 'Kara Tepe' migrant camp, due to mud and flooding. The camp – set up to replace Moria camp after the September fires – currently houses about 7,000 people on the Greek island of Lesbos.
Many migrants and migrant advocates say that living conditions at 'Moria 2.0' are even worse than at 'Moria 1.0'. Human Rights Watch says that residents and aid workers may be at risk of lead poisoning as it is located on a former military firing range and Greek authorities – the organization alleges – "did not conduct comprehensive lead testing or soil remediation." The camp reportedly also lacks proper shower facilities and is ill-equipped for winter weather.