Ibrahim Kamara left The Gambia and arrived in Cyprus in 2018. Although he didn't know where Cyprus was, or really intend to land there, he has made the best of his situation. Today he has found happiness and a way to live in peace on the Mediterranean island that has become his new home. InfoMigrants caught up with him by telephone.
Ibrahim is apologetic as soon as he picks up the phone. He's been busy helping a friend at the hospital and has been back and forth between the clinic and the pharmacy all day, which means he asked to be called back a couple of hours later than the time he had originally stated.
Even now he has time to talk, he is moving calmly towards his next destination, busy getting things done. His English is careful and clear, and he is quietly spoken. He answers each question put to him calmly and precisely. "I arrived in Cyprus on July 16, 2018," he explains. It transpires that he set off from Bani Walid in Libya expecting to reach Italy, and somehow the boat went in a completely different direction.
'The aim was for Italy'
"The aim was for Italy. The agent told us a lie. The idea was to go straight to Europe and that it would be less than a day at sea and there will be a rescue boat for you guys. We were approximately 65 people in my boat."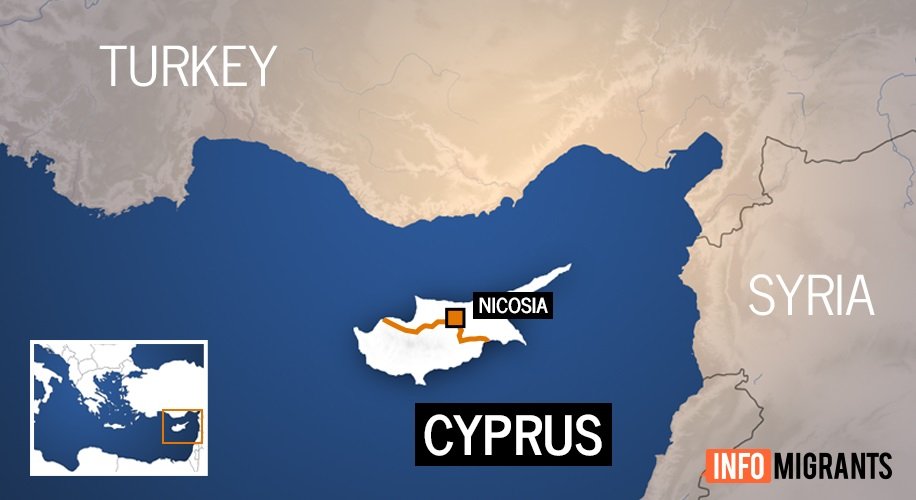 "I had never heard of Cyprus before I arrived here, I didn't know where it was in the world," says Ibrahim. "We arrived in the port of Famagusta when we first landed [in the Turkish controlled northern part of the island]. We were at sea for about four or five days and we covered about 800 miles," Ibrahim explains, before breaking off briefly, apologizing again because he has to pay for his bus ticket.
In the background he can be heard politely asking for a ticket and thanking the driver. Then he's back.
When asked about the journey, Ibrahim recalls that one guy was "very sick" in the boat and was really suffering and "very weak and so tired." The sea was "terrible too," says Ibrahim. "When the salt water mixes with the sun and fuel it burns your skin."
'It is like you die and you survive, you die and you survive'
His first impressions of Cyprus were not as sunny as he sounds today. "I felt so down, it is like you die and you survive, you die and you survive," Ibrahim remembers, recalling the journey. Ibrahim said there were three or four people on the boat who kept telling the others they knew where they were going. He does not call them "smugglers" but he says he thinks they had "studied the routes quite well."
Ibrahim, like many other migrants before him, left Gambia in December 2017 and traveled from there to Senegal, on to Mali, to Niger and finally Libya.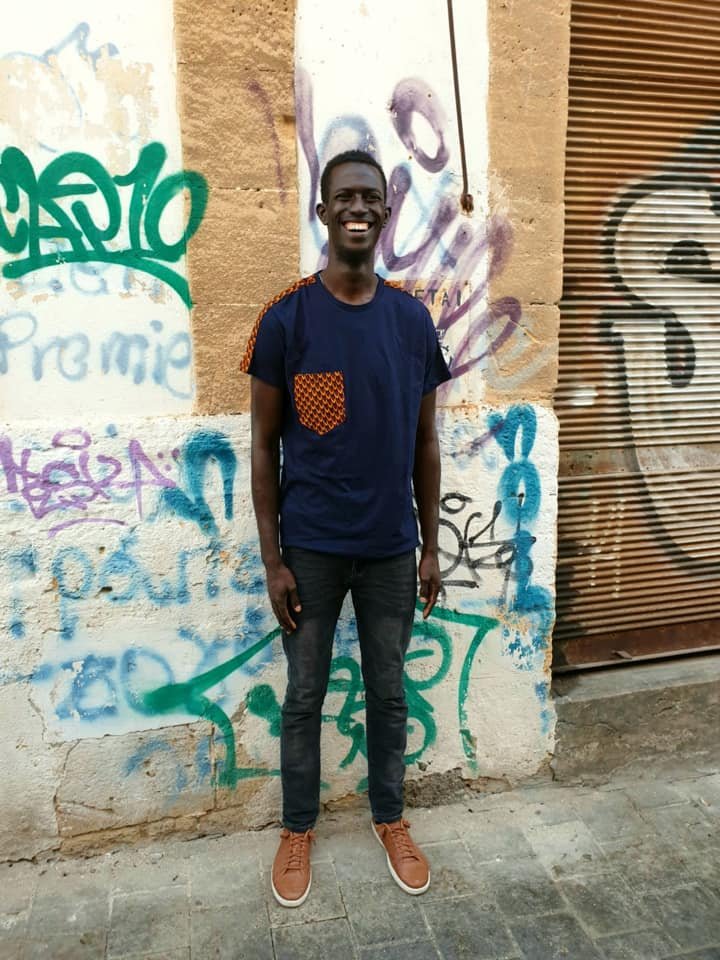 He talks about Gambia with pride but he also knew there was no way he could stay living there. He considers carefully how to explain his situation at the time. In Gambia, it is "not a war zone, there is no genocide, there is no fighting, but people are not living there in a peaceful way. There is a lot of discrimination about religion and all sorts of things. I didn't want to leave, I love the country so much, I love my family. I love my grandmother. She raised me. My mother breastfed me and then my grandmother raised me up until I was about seven years old," Ibrahim explains.
The police come to make a check and Ibrahim apologizes again that he needs to answer some questions and asks if we can call him back again in five minutes. As we reconnect, he apologizes once more and then settles back into talking.
'I'm a percussionist'
One of Ibrahim's passions is music. He plays the drums. "I'm a percussionist," he says, his voice warming up considerably. You can imagine that had Ibrahim been born in a western country he would have studied all the way to university. Instead, he stopped his education at 18. But he says he is hoping to study in Cyprus at some point, although work seems like more of a priority to him right now.
Ibrahim is well-known within the migrant community in Cyprus and it is important for him to help others as much as he can. He is a fellow with a European non-governmental organization (NGO) and social enterprize called Project Phoenix.
https://www.facebook.com/projectphoenixeurope/photos/a.220716678466895/776608006211090/
On their website, Project Phoenix says it is "dedicated to systemic change of the migrant inclusion ecosystem." To this end they have set up a system of mentoring and helping fellows they nominate with training and contacts to allow them to work towards realizing their dreams.
Ibrahim 'loves to help others and motivate people'
On their website, Ibrahim's profile says that he "loves to help others and motivate people." His dream, he says, is "to be part of society and help create a more colorful and accepting and united world."
With the project, Ibrahim has also been working on his IT skills so that he can "work in logistics or the hospitality sector."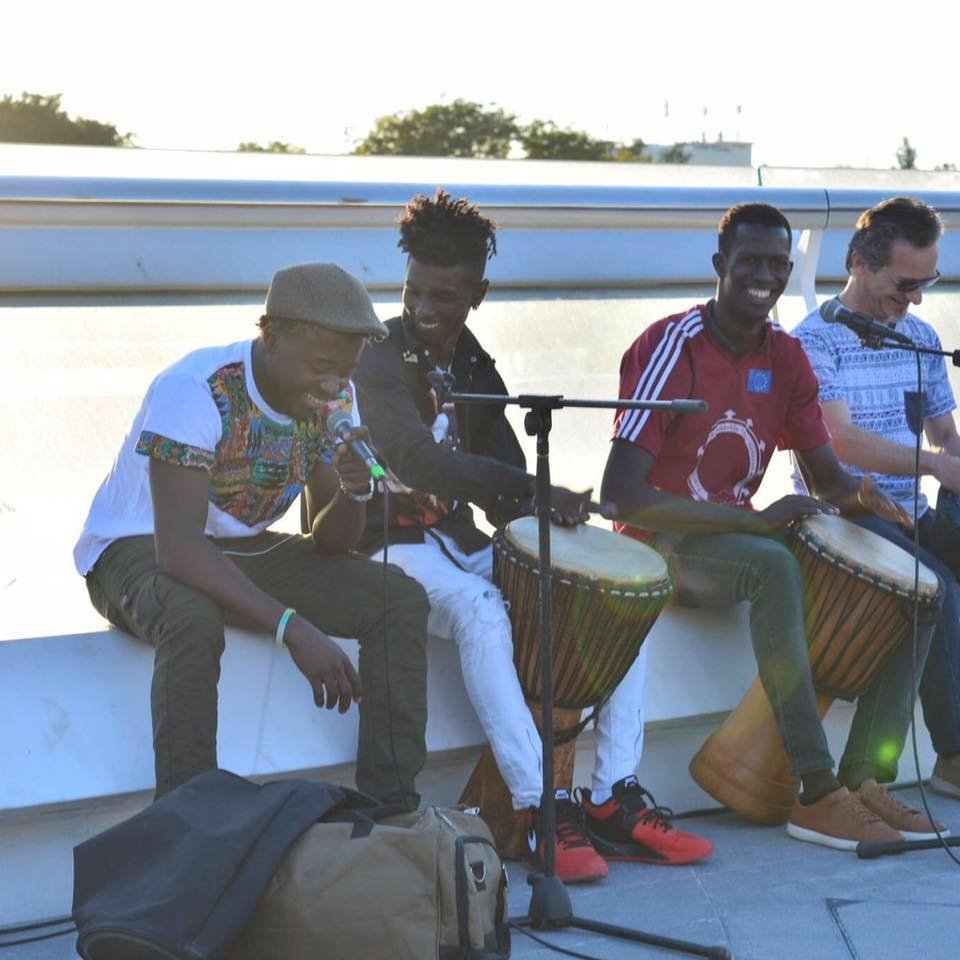 At the moment, Ibrahim works on the production line in a carob factory, he says. The season will go from October to April, he explains. "I enjoy this work because I am surrounded by migrants there and that makes me happy, and the local community are happy we are there too, so I am happy." Ibrahim says he loves being seen in the role as a kind of "elder brother," helping his fellow migrant workers whenever he can.
When Ibrahim has work he is "able to pay my electric bills," and he can give up the benefits he needs from the state when he has nothing. This also makes him happy, as he clearly doesn't like not working or being able to support himself.
Connection through music
It has taken a while for Ibrahim to arrive at this happy state. He says he was "shocked" when he arrived first on Cyprus. "I was dismal for about two weeks," he says quietly. "It was so hard for me to communicate, because not everyone spoke English," he recalls.
He can now understand some words of Greek but there is still a long way to go. After a while though, Ibrahim made some connections "through music. That's how I connect, through music."
His voice fills with warmth and a big smile when he talks about his music and the drums. He says it helps him relax and stay focused. "Everyone likes the sound of the drums and they want to know what the origin of the drums is. Sometimes I play music and I accompany that with stories of Africa, explaining about my culture. People love that. I play bits of music from different African languages and cultures, a song in Zulu for instance." He has given numerous concerts on the island and is often asked to play at events.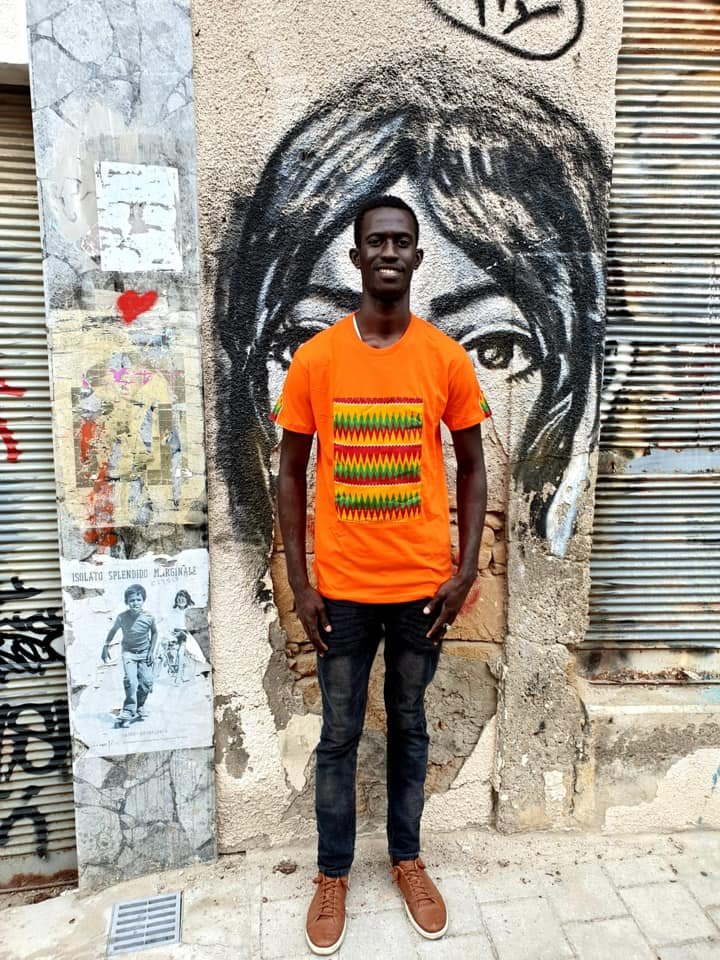 Music is hugely important, not just to Ibrahim, but also in Gambian culture. "Music brings people together. In Africa, especially the instrument I play, the drum, has almost 200 rhythms by which you can say something." It is a whole language in itself, agrees Ibrahim.
'Today I feel happy'
Today, Ibrahim is happy to be in Cyprus. "I am helping other migrants and I am working and I am in this Phoenix project where I am helping myself and so yes, I feel happy in myself. Yes, I am definitely very happy."
Ibrahim says he didn't have a plan when he first set off from Gambia. He wasn't aiming for any particular country in Europe. "I just wanted to find a safe country where I can be happy, where people will love me and accept me and one where I can stay. I think I have found almost all of those things here in Cyprus," he concludes.
His happy, polite attitude has helped open doors for him. For instance, it was through doing computer classes with the Cyprus Red Cross that he came across the leaders of Project Phoenix. "They liked me and they wanted to give me a chance," says Ibrahim simply.
The project helps him realize his talent. For now though, he can't dream really big until his status is stabilized, but that could take a long while. As an asylum seeker, Ibrahim says he has no idea if he will ever receive refugee status in Cyprus. "I am really clueless about the process. I am just trying to wait and trying to abide by the rules and do everything that I should do and that is all."
Staying positive
Although he sounds calm, not being given refugee status has been difficult sometimes in Cyprus. Accommodation, for instance, was hard to find, but once Ibrahim found a job things became easier, he says.
Staying positive appears to be a bit of a mantra for him. Even when he talks about his experiences in Libya, he is careful to choose his words. The journey was difficult, he concedes. He wouldn't recommend other migrants leave their countries unless their lives are really in danger.
Ibrahim says he wasn't imprisoned in Libya, but the work he found gardening was in very precarious conditions. The worst thing in Libya was the fear of being captured by a militia and taken to a detention center for torture and extortion. Ibrahim says they spent a lot of time being watchful, trying to evade capture and often couldn't sleep at night.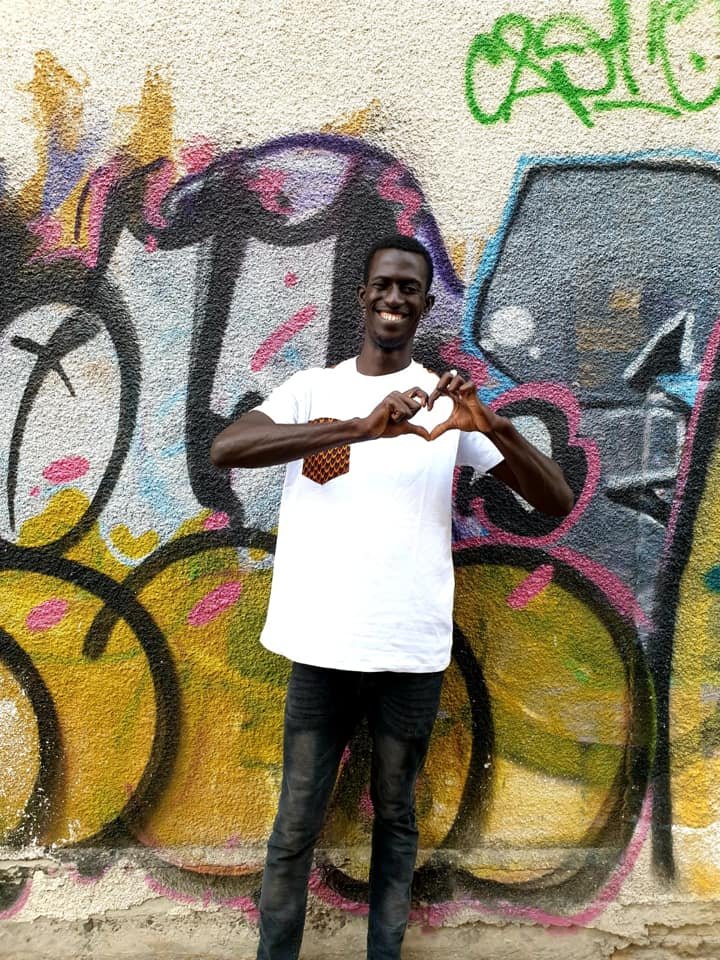 "Some months we were running from place to place, sleeping in the daytime, not at night, to avoid being rounded up by the military," he remembers. "You never knew who was kind or who wasn't kind. Even if you thought someone might be kind, then you would see them do something that was not kind at all. All you could do is try and abide by the rules."
He doesn't seem to want to dwell on what is past, but Ibrahim concedes that for a long time, he didn't feel free. Today, with a job and a community who loves him, he has started to feel and enjoy that freedom. When asked what his hopes for 2021 are, he says with a wide smile in his voice: "My dream for 2021 is to get a better job and help all the other migrants here on the island."