The EU warned Bosnia that thousands of migrants stuck in the country could face a winter without shelter. The bloc also urged the non-EU member country's political authorities to set aside their differences and take action.
In recent years, Bosnia and Herzegovina has been widely criticized for its handling of the arrival of thousands of migrants fleeing war and poverty. The non-EU country has been unable to take care of the migrants who are hoping to move further west into the EU, as it continues to recover from its own war in the 1990s.
Thousands of people have been sleeping rough in makeshift tent camps or in abandoned houses with no acmes to facilities. With the first winter snow arriving in the region earlier this month, calls have been amassing to find solutions to the situation, as the migrants face freezing temperatures on the streets. 
Read more: EU says Bosnia must act to save lives of migrants and refugees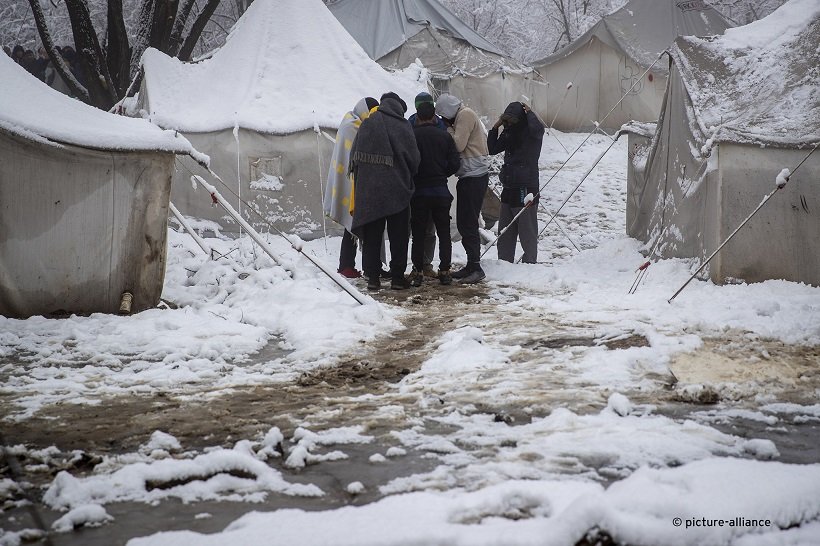 Camp closure causes worry in EU
The EU has expressed particular concern that the closure of the Lipa migrant camp in the northwestern town of Bihac would only make things worse -- despite the squalid conditions there. The Lipa camp was originally set up as a temporary measure to manage the impact of the COVID-19 outbreak during the summer camps. 
"Over 3,300 refugees and migrants will find themselves without access to basic shelter and services in the country with the imminent closure of the facility in Lipa," the EU commissioners responsible for foreign policy, migration and enlargement said in a joint statement, referring to the state of affairs in the country as "alarming."
"We urge the authorities, once again, to rise above political considerations and reopen the center in Bira and open the facility in Ciljuge near Tuzla," the commissioners added in their statement, adding that the EU had made funding available to Bosnia to this end.
Read more: Bosnia reports drop in migrant arrivals compared to 2019
Bosnia has long been suffering from not having a unified policy to address its migration issues. The Serb-run part of the country has refused to accept any kind of compromise on the issue while the northwestern region, which has borne the brunt of the migration influx, has therefore only been able to receive help from humanitarian organizations -- which local authorities say is far from enough.
with AP