The UN migration agency IOM has helped to relocate 270 migrants from Malta to other European countries this year. More than eight times as many arrived on the island in the past 12 months.
270 people have been transferred from Malta to other EU member states this year even amid pandemic restrictions, the UN migration agency, IOM, has announced.
"Despite the many challenges presented by the outbreak of COVID-19, including logistics and increased health concerns, we continue to see a steady number of relocations," said Laurence Hart, Director of IOM's Coordinating Office for the Mediterranean in Rome. 
"IOM is proud to support relocation, which is a humane, concrete demonstration of intra-European solidarity with Malta and other countries on the EU Mediterranean shore," he added.
Nearly a quarter of those relocated this year from Malta were women, and 28 were children under the age of 12, the IOM said.
In May, 17 people were flown from Malta to France in the first relocation, which went ahead despite airport closures and travel restrictions throughout the world. Three further flights in November brought 53 people to Finland, Romania and Germany.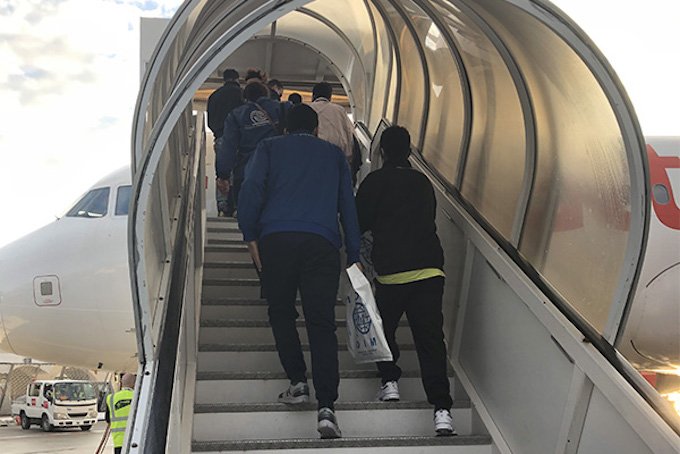 During the year, the relocation process was adapted to include routine COVID-19 testing, an IOM statement said.
The agency said it had been supported by airlines such as Malta Med Air, which sponsored activity packs for children on a four-hour relocation flight to Helsinki, according to the IOM.
Maha, a single mother from Sudan, was on the flight together with her three children. She told IOM staff that she was grateful to the Maltese for all the support offered to her, and that she was excited about starting a career in Finland.
Language helps relocated to settle
As soon as Maha had found out that she may be relocated, she had started learning Finnish online, she said.
In November, the Deputy head of Mission at the German Embassy in Malta, Bernd Stadtmüller, said it was important for migrants to learn the language of the country in which they are hosted. This was important to facilitate successful integration, he said.  
The French Ambassador to Malta, Brigitte Curmi, used both Arabic and French to welcome a group of relocated asylum seekers from Malta to France.
270 a fraction of total
The relocation project is funded in part by the EU's Asylum, Migration and Integration Fund, AMIF, and is implemented by the IOM. For relocations from Malta, a number of government ministries help to coordinate transfers together with the European Asylum Support Office, EASO.
The European Commission has provided about 820,000 euros to fund the relocation of up to 1,000 people from Malta. Since the start of the project in August 2019, nearly 600 people have been relocated, the IOM says.
That's a fraction of the number of people who have arrived on Malta since the beginning of August 2019, which totals 4,104, according to figures from the United Nations. The figure of 270 relocated out of Malta this year represents about 12% of the number to have arrived on the island's shores since January 1, 2020.
As of December 21, 2020, the number of sea arrivals since the start of the year was 2,281 in Malta, 39,985 in Spain, 33,563 in Italy, 15,482 in Greece and 985 in Malta.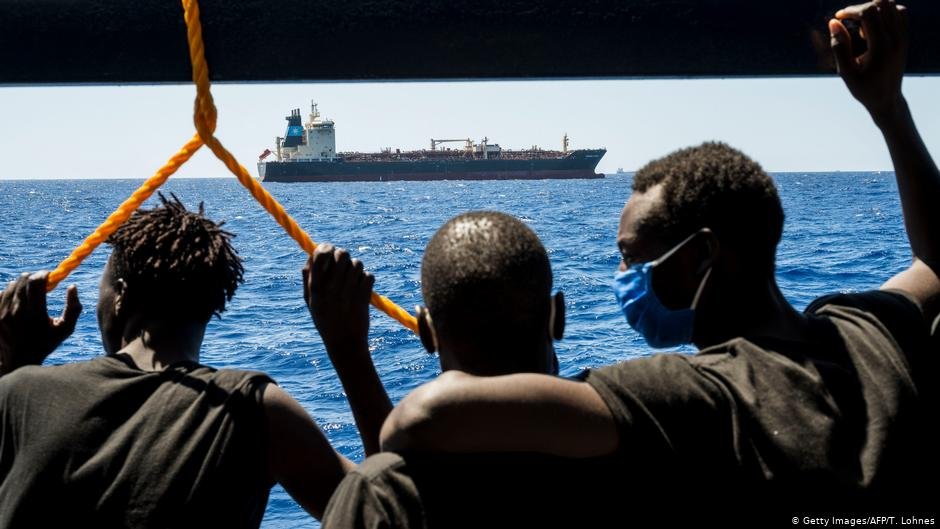 Authorities in Malta have come under intense pressure over its handling of Mediterranean arrivals. The Prime Minister and other officials faced allegations of rights abuses against migrants.
In April, Malta and Italy announced they had closed their ports to migrants, citing the coronavirus pandemic. Malta said it needed all its resources to fight the virus.
This led to a humanitarian emergency in September, when 27 people rescued from the Mediterranean were refused permission to disembark in Malta for over a month.