Several of the world's largest humanitarian agencies are concerned about the fate of hundreds of migrants in Bosnia and Herzegovina. They say there are already cases of frostbite and hypothermia among those who were left without shelter after the Lipa camp was closed last week.
On Saturday, up to 500 people remained stranded at the location of the former Lipa emergency tent camp in northeastern Bosnia. Much of the camp was destroyed by fire last week on the same day that it was officially closed down.
With recent heavy snowfalls and temperatures below freezing, the Danish Refugee Council says those who are still at the site are at immediate safety, health and protection risk.
Read more: EU commissioners 'alarmed' over state of affairs in Bosnia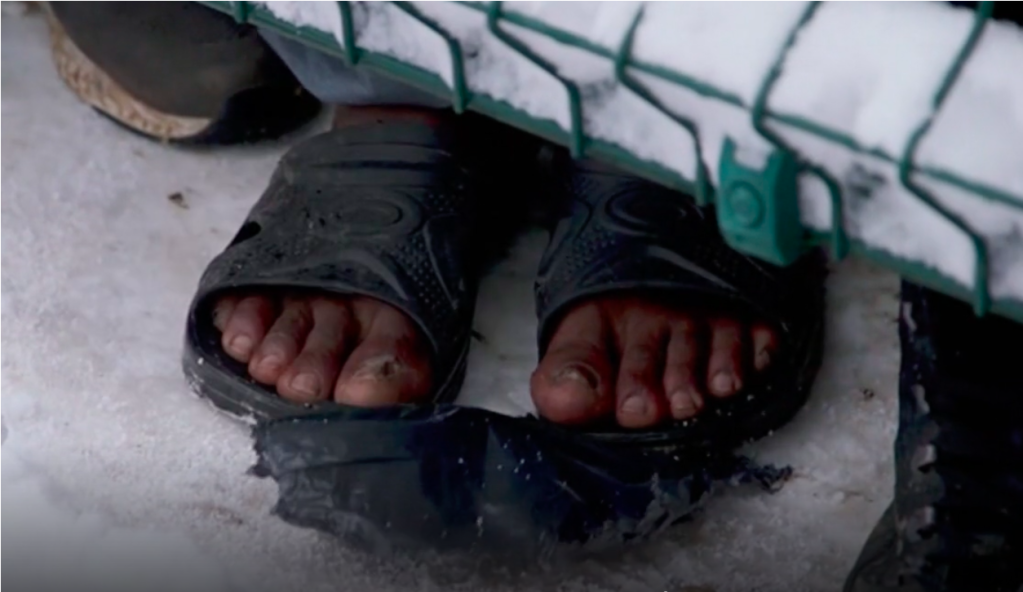 "The structures still existing at the location are unsafe and at risk of collapsing, as snowfalls continue," the Danish Refugee Council said in a statement at the weekend. "With no heating at the site, frostbite, hypothermia and other severe health problems are already being reported by those stranded at the location."
The statement, which was also signed by the UN Refugee Agency UNHCR, the International Organization for Migration IOM, Save the Children and Médecins du Monde, called on the authorities in Bosnia and Herzegovina to "act with the utmost urgency."
Read more: EU says Bosnia must act to save lives of migrants and refugees
Authorities fail to present solutions
Humanitarian agencies had previously warned Bosnian authorities that migrants and asylum seekers would be exposed to significant risks unless adequate shelter was found before winter. However, they said "no solution, temporarily or otherwise, was proposed by the authorities until now."
In addition to the 500 people stranded at the Lipa location, an estimated 2,000 others are living in abandoned buildings and makeshift camps in the region.
The Danish Refugee Council said that the signatories to the statement were ready to help the authorities to find safe solutions for the migrants.