Amid a surge in migrant arrivals to Spain's Canary Islands, authorities are struggling to provide for the needs of over 2,000 unaccompanied minors on the archipelago. InfoMigrants spoke with Save the Children about the children's health, what happens when they turn 18 and why walls against migratory flows don't work.
The number of migrant arrivals to Spain's Canary Islands is nearly at an historic high: Some 22,000 people from Morocco and western African countries like Senegal have arrived on Gran Canaria, Tenerife, Fuerteventura and Lanzarote since the beginning of the year – eight times as many as in 2019.
While the vast majority of the arrivals are young men, more than 2,000 unaccompanied children have also reached the archipelago this year, some as young as 10 years old.
Save the Children was among the NGOs to voice concern about the situation of unaccompanied minors after arrival numbers spiked in October and November. In early December, the international aid organization warned about the migrant children's physical and mental health and the "overcrowded conditions" in which they are staying on the Canaries.
InfoMigrants spoke with Jennifer Zuppiroli, advocacy advisor on migration with Save the Children Spain, about her recent trip to the Canaries, during which she visited two facilities housing unaccompanied children. The interview, which took place in mid-December, has been edited and condensed for clarity.
Benjamin Bathke, InfoMigrants: You visited the Canary Islands in late November, during the same time we were there. How would you summarize the situation for unaccompanied minors on the archipelago?
Jennifer Zuppiroli, Save the Children: In 2019, there were not even 400 unaccompanied minors staying under the minors' protection system of the islands. Since the beginning of 2020, their number has risen to an estimated 2,500 children.
What we observed is mostly emergency assistance and improvisation. The quick nature of the necessary response has led to the worsening of the living conditions as well as the reception and the protection children are receiving right now. The minors' protection system of such a small territory like the Canaries is unable to cope with such a rapid increase in arrivals. Without additional support, it cannot provide adequate reception and assistance to these children because it doesn't have enough resources or centers to receive them. All it is capable of at this point is to open centers, provide shelter to the children and give them food. But, of course, a child needs much more than that. We also see a lack of official state support to make sure the system doesn't collapse.
Read more: What's the accommodation situation for migrants on the Canary Islands?
We know that the protection system has opened 22 emergency spaces with the help of NGOs to host unaccompanied migrant children. The type of accommodation and the quality varies, but they all struggle with finding interpreters for all the languages the children speak, with providing schooling, with organizing activities and much more.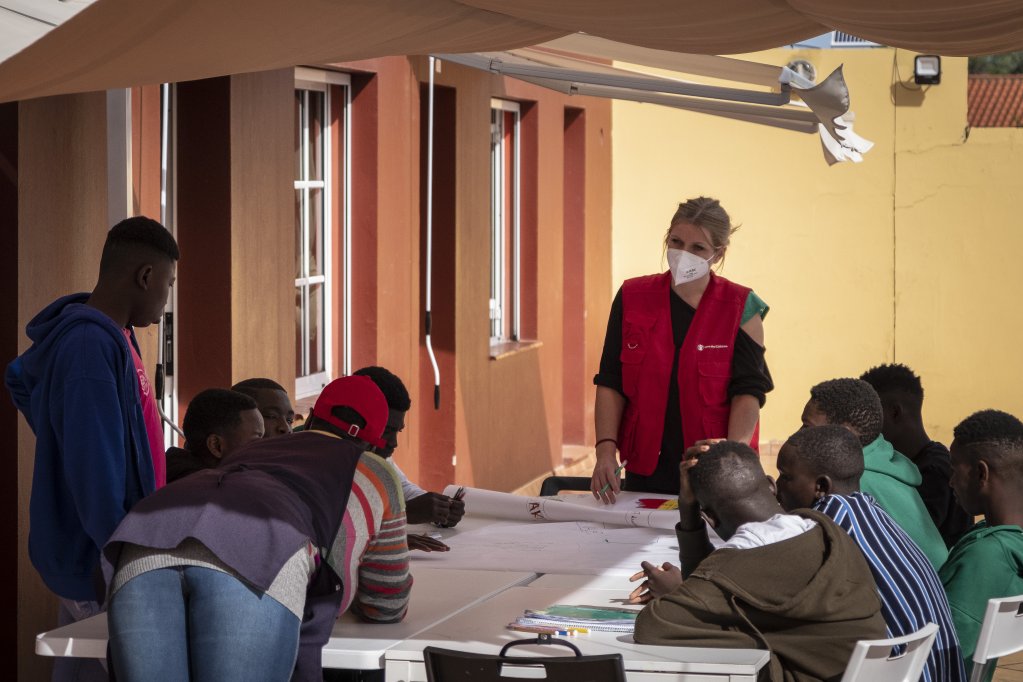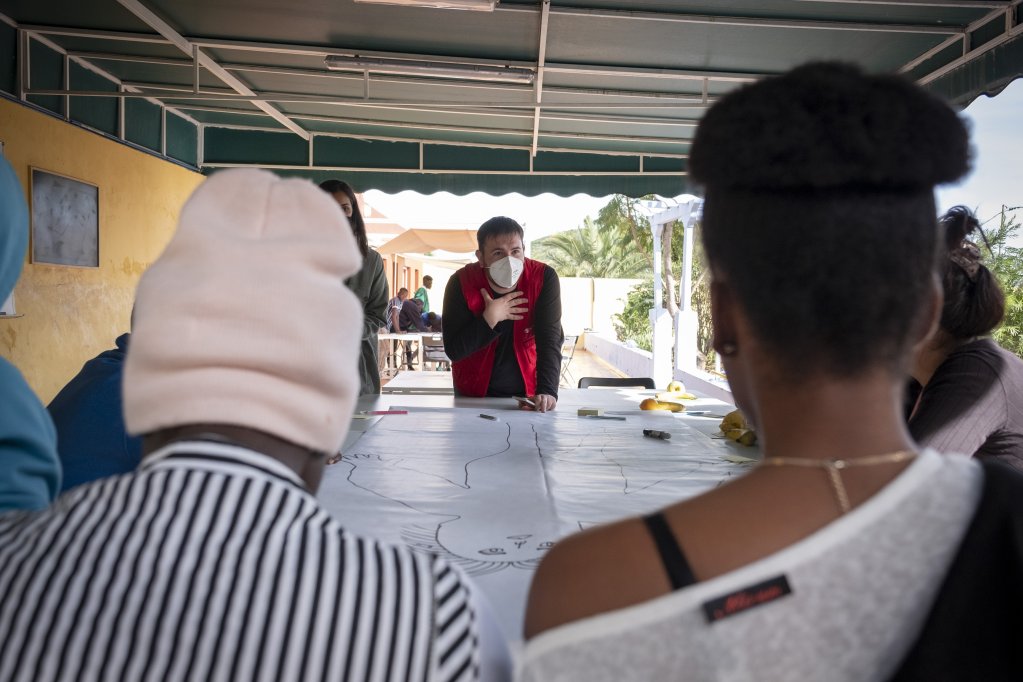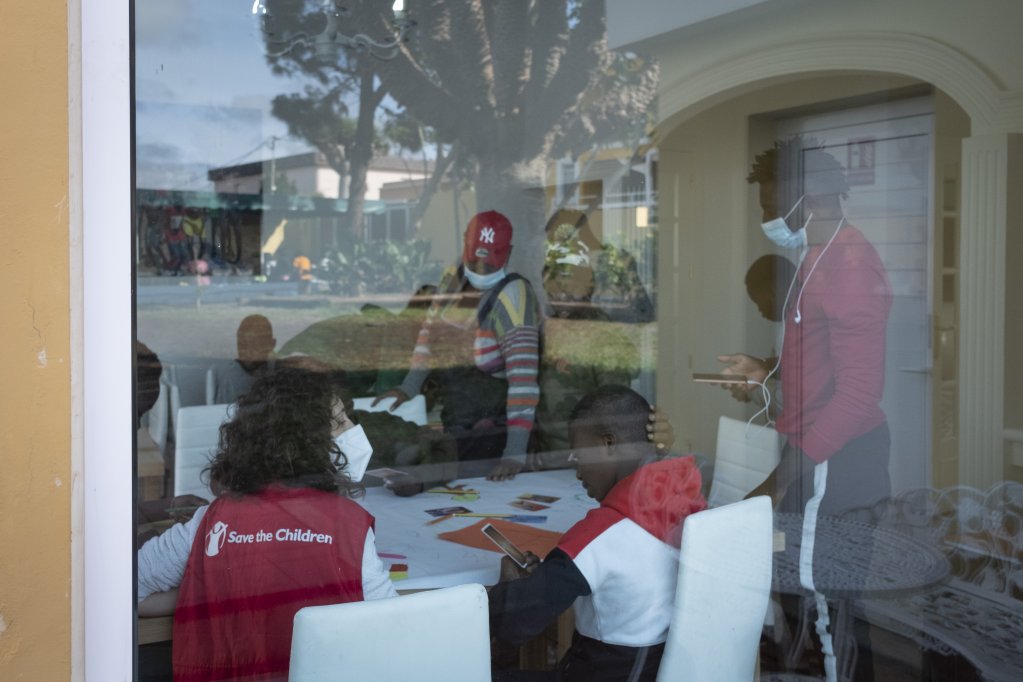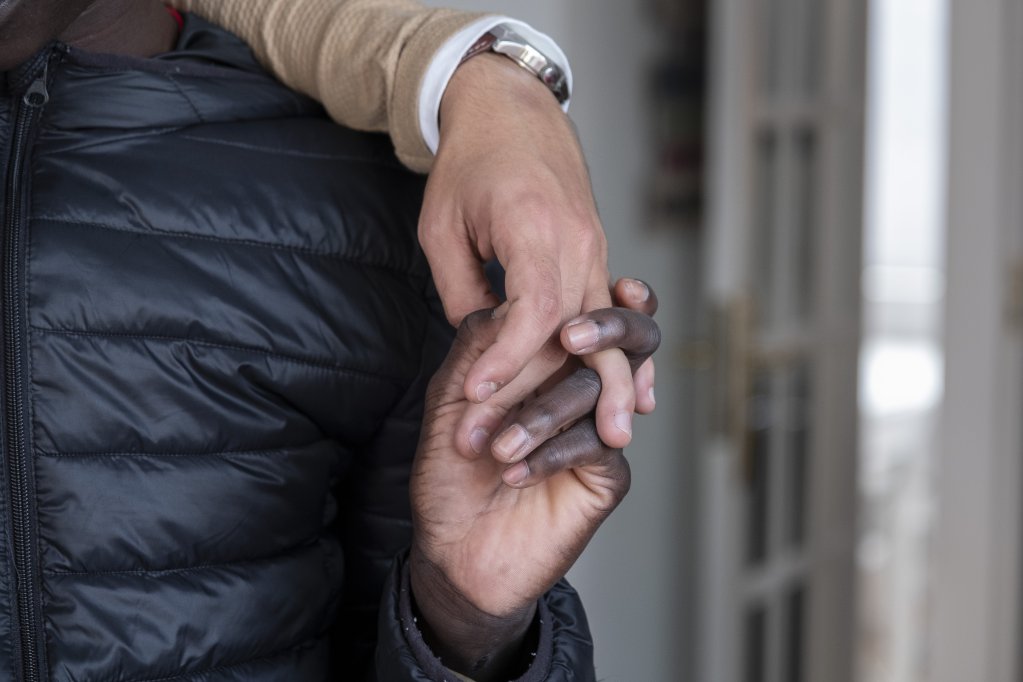 One of those "emergency spaces'' consists of igloo-shaped tents in the grounds of an equestrian center, but it's hard to obtain information about most of the other ones. What can you tell us about the living conditions in the two places you visited?
Zuppiroli: One of the two centers we were allowed to visit hosted some 40 minors, the other one around 50. One was an old school, the other one a big building with many rooms. The centers were accommodating younger children because they try to separate them from older ones to avoid problems. There were also some girls, but very few. 
I think there were four children per room. They shared a bathroom and had a TV in their room. They also had access to spaces where they could draw and had professionals looking after them. The professionals are usually social workers who also provide psychological support. But there were not enough specialized interpreters for the children. Some of the social workers knew English, but almost none of them spoke French, Farsi, Wolof or one of the other children's mother tongues. It's important to point out that the minors' protection system on the Canaries decided which centers we could visit based on the availability of the managing NGOs. Needless to say, we didn't visit the bad apples but the ones where children were living in good conditions. Getting access to more difficult spaces is complicated.
Generally speaking, the quality of the living condition depends on the type of accommodation. Some unaccompanied minors are housed in larger hotels or hostels, others stay in schools, and still others are accommodated in UNHCR tent camps, which were opened in early December. Living in tourist facilities is usually better than in tents, but it's hard to generalize. Most of the centers and around two out of three unaccompanied minors are received and hosted on Gran Canaria as it has the best infrastructure of all the Canary Islands. From a humanitarian point of view – giving shelter, a bed and some food – it's working. Yet that's not the kind of reception we have to provide to children: They have to go to school, they need adequate housing and, if possible, a foster care family.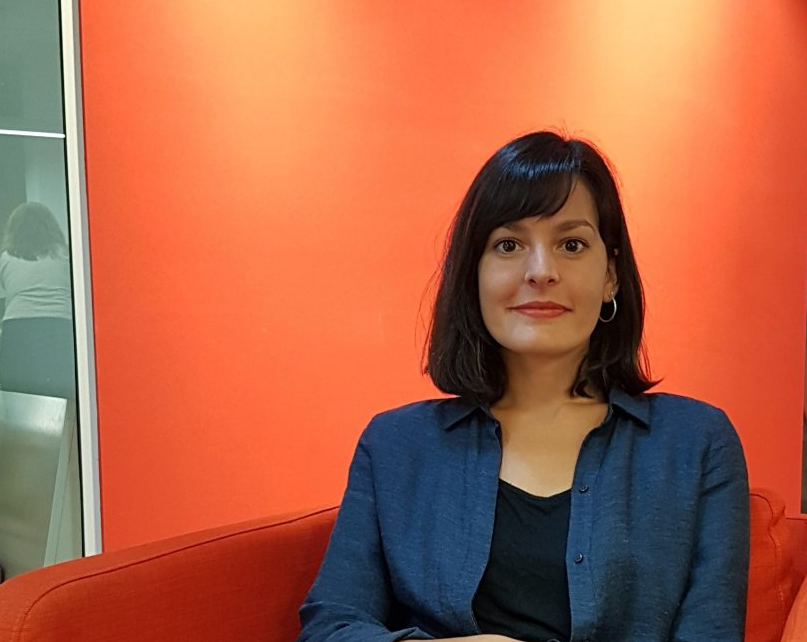 How would you describe the state of the unaccompanied minors' physical and mental health?
We've been hearing that many children struggle to get proper sleep and to be quiet. Lots have nightmares and exhibit compulsive behavior as a way to show their suffering, for example while brushing their teeth. Of course, we are dealing with different profiles. Their nationality, for one, affects the duration of the migratory path: Some children have been traveling alone through Africa for weeks or even months. The degree and the kind of their afflictions also depend on what they were fleeing from. Did they run away from terrorist attacks in their home country? Or did they escape because their basic needs like food weren't being met? 
We observed that children who crossed the Atlantic were in a state of shock after their arrival on the Canaries. Some of them were on a boat for more than 10 days with nothing to eat or drink for several days. Others saw people die around them with the bodies being thrown into the water. Naturally, it's very traumatic for a child to experience those kinds of things. Moreover, traveling without relatives is very difficult for unaccompanied minors. We have to assume that many of them were alone with dozens of adults.
On a physical level, we didn't hear of any huge problems. Injuries like burns from the mix of salt water, gasoline and feces typically happen to adult migrants. Of course, weight loss caused by dehydration at such an early age could lead to development and growth issues later on. Some of the children you see at the centers are very, very skinny and don't have the vitality to engage in many activities.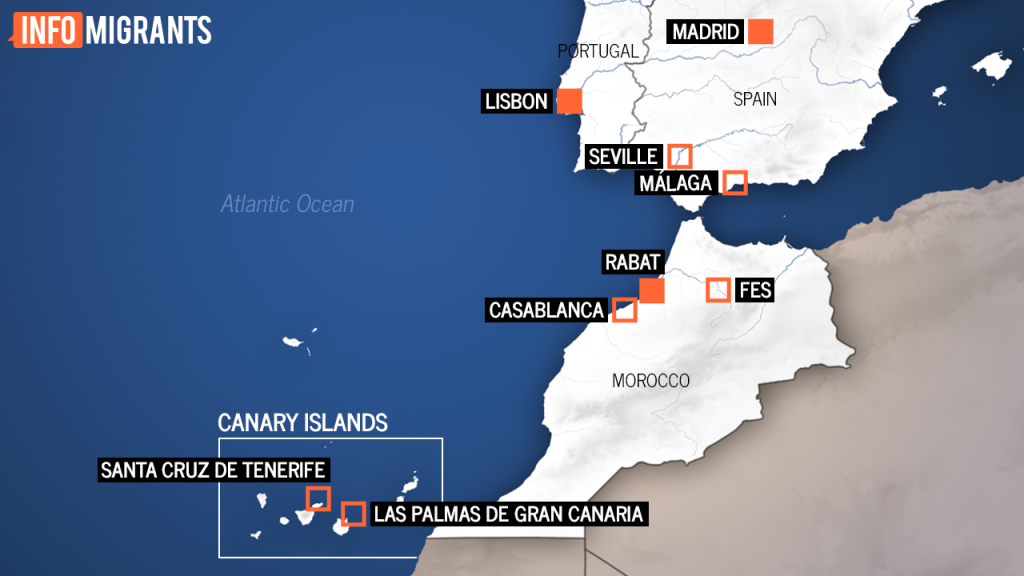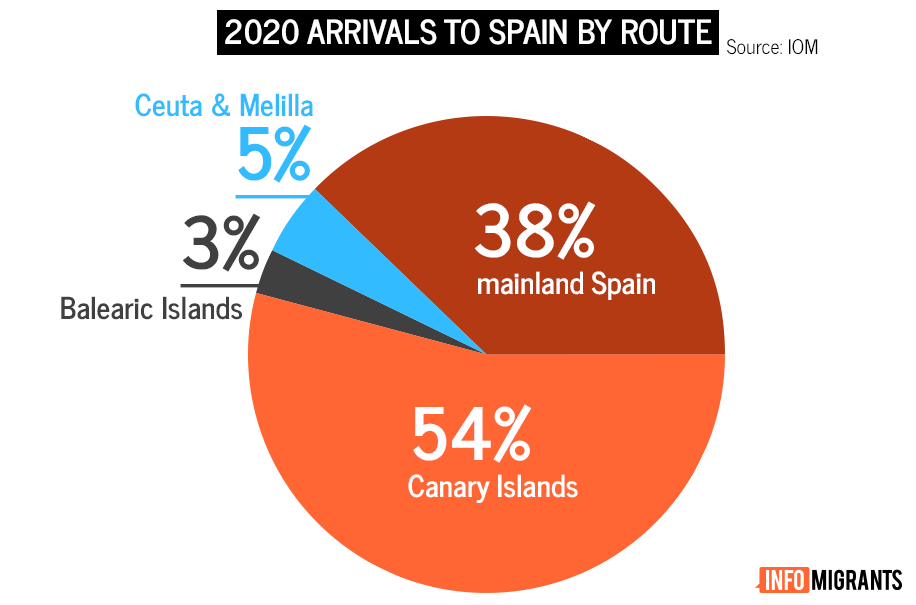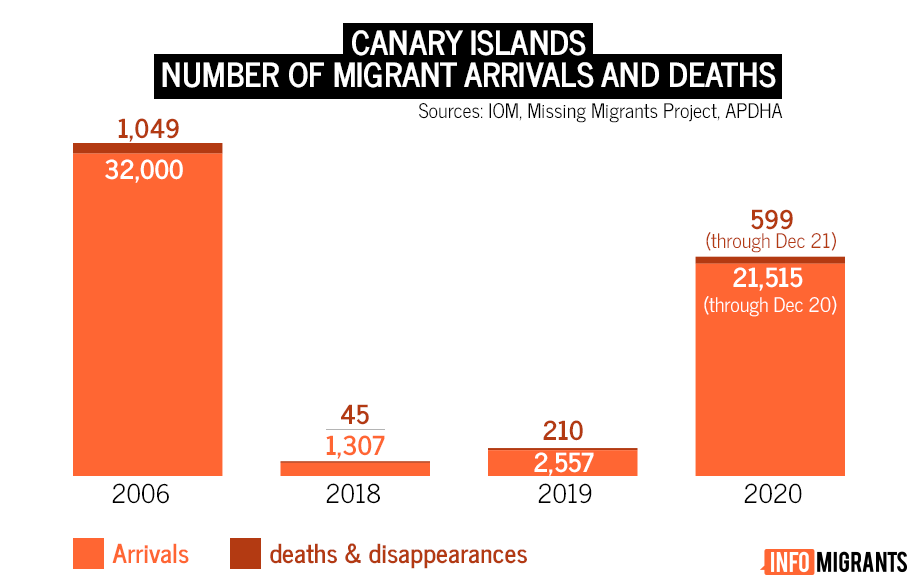 What is the age of some of the youngest unaccompanied minors who have arrived on the Canary Islands this year? And what are their prospects of staying on the Canaries?
We saw children arriving by themselves on boats who were not even 10 years old. The youngest we know of who arrived by himself was only nine years old. Some newborns, infants and toddlers also arrived, but those were all accompanied by their mothers. As far as we know, almost half of the around 2,500 unaccompanied minors on the Canaries are older than 16. Normally, migrant children should be separated by gender, but since there are only around a dozen or so identified girls in total, they are put in centers that host mostly young children.
In Spain, children cannot be forcibly returned to where they came from. They are protected under the minors' protection systems until they reach the age of majority. Once they turn 18, they can access permits to stay in Spain in a regular way. The problem, though, is that renewing their permission to stay requires having a job or the support of an institution. As I said, almost half of the children under the system on the Canaries are 16 or older, so many of them will reach the age of majority in one year or less.
Of course, if the institutions and the organizations hosting them can't handle the procedures to regularize their situation, to give them schooling as well as language and vocational training, these children will turn 18 and fall into irregular situations as adults. In this case, they can be returned to their home countries, unless they applied for asylum – which is another huge challenge: Children are not able to apply for asylum right now because the current approach is focusing on emergency management, not the needs of the children.
In November, Human Rights Watch criticized the fact that unaccompanied girls were not housed separately from other migrant groups on the controversial dock camp in Arguineguín, which was shut down in late November. How long were children staying there before they were brought to the emergency spaces?
Separation from other people wasn't possible at the dock camp. In exceptional cases, children stayed there for one week or even longer because they typically weren't noticed amid the chaos of hundreds of other people staying in close quarters. When they were noticed, they were brought to one of the emergency spaces. Actually, the Spanish ombudsman denounced that there were kids sleeping on the dock.
What can you tell us about the NGOs that manage the 22 emergency spaces?
Before this year's surge in arrivals, the minors' protection system would manage most of the centers. But faced with the massive increase, the system of the Canaries had to externalize the management to NGOs and other organizations that could very rapidly manage the opening of new centers. It was basically forced to give the management of the centers to whoever presented itself. It wasn't their preferred choice but a reaction to the emergency situation.
Many of the NGOs that manage the spaces, like Mundo Nuevo, just arrived on the Canaries. There is no official list. Before, they were managing minors' centers in Andalusia and other Spanish regions. Cruz Roja (The Red Cross) is not involved since it's in charge of facilities that house adults or accompanied minors or unaccompanied minors. We don't know how many children are hosted under the emergency system and how many are housed in other kinds of reception facilities like the UNHCR tent camps.
In September, Save the Children released a report saying that "children continue to die on the EU's watch." From your point of view, what must the federal government in Madrid and the EU do to be better prepared for the next surge in migrants including unaccompanied minors?
Every time we face an increase in sea arrivals to Spain, we just see an emergency reaction. There's no plan to respond to situations of overcrowding anywhere. One year, we see Ceuta and Melilla collapse. The next year, we see Andalusia collapse. And the year after that, it happens to the Canary Islands. There just is no state plan to respond to sea arrivals. That's the main problem. We're kidding ourselves if we expect migration flows to just abate. They change paths. If we had a well-managed protocol, I'm sure we could muster an adequate response. 
This is even more the case concerning unaccompanied minors. Since minors' protection systems in Spain fall under the competence of regions, there are 19 different models of reception and protection of unaccompanied minors. We therefore ask for solidarity and a distribution mechanism for sharing resources and people between the regions. We are talking about 2,500 children on the Canaries, not 400,000. It's a very low figure for a country like Spain with a population of 47 million. There is no justification to accommodate children in tents on the Canaries while the other regions don't take in any of them. We have the means and the resources to provide adequate reception, which includes schooling, psychological support as well as translation and interpretation. In order to avail ourselves of those means, we need a federal approach to migration in Spain – but also at the EU level, where we see the same limitations. We cannot make islands or small territories like Ceuta and Melilla or the Canaries be walls against migratory flows. We have to manage migration and not think about stopping it in certain territories.