The incoming police commissioner of Italy's northeastern city of Trieste, Irene Tittoni, has promised to pay special attention to migration on the so-called "Balkan route." She also wants joint activities with neighboring Slovenia to restart soon.
"Trieste, as a border city, must pay special attention to pathological dynamics that can sometimes affect this sort of area," the new police commissioner of Italy's northeastern city of Trieste, Irene Tittoni, said in discussing migration and the Balkan route on the day she was sworn into the position.
"We will work with our Slovenian friends and, when possible, ... resume talks to carry out institutional cooperation activities," she said.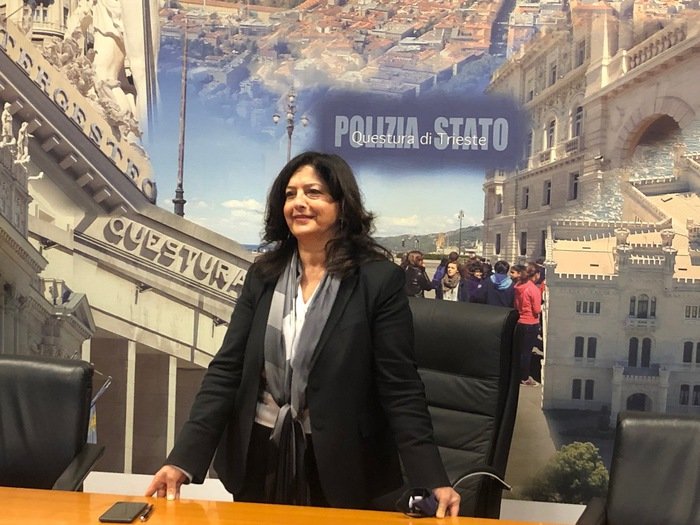 'High number of arrivals'
Migrant arrivals on the Balkan route "create sustainability problems, including from a health standpoint", Commissioner Tittoni said. "What can be done is work on cooperation," as presence and activities act as a "deterrent against the aiding and abetting of irregular migration, which profits in a shameful manner from this sad phenomenon," she added.
"The numbers are significant, ... and at the central level there is a high level of focus on the activities that must be introduced," Tittoni said, adding that migration dynamics are extremely complex.
"After a phase in which there was a significant revival of arrivals on the Balkan route, now, due to weather conditions, there has been a slowing down. We will be constantly mapping this phenomenon,'' Tittoni said.
The commissioner also said authorities would seek solutions "that respect human dignity and ... treat the issue with the sensitivity required."