The Spanish rescue group Open Arms has rescued around 170 people from the Mediterranean Sea. Several small children were in the boat drifting off the coast of Libya.
The Spanish vessel Open Arms has rescued 169 people in waters north of Libya, a spokesperson said on Friday.
The migrants, including six children, were picked up from an overflowing wooden boat on Thursday in international waters, she said. All were brought to safety on the Open Arms' tugboat.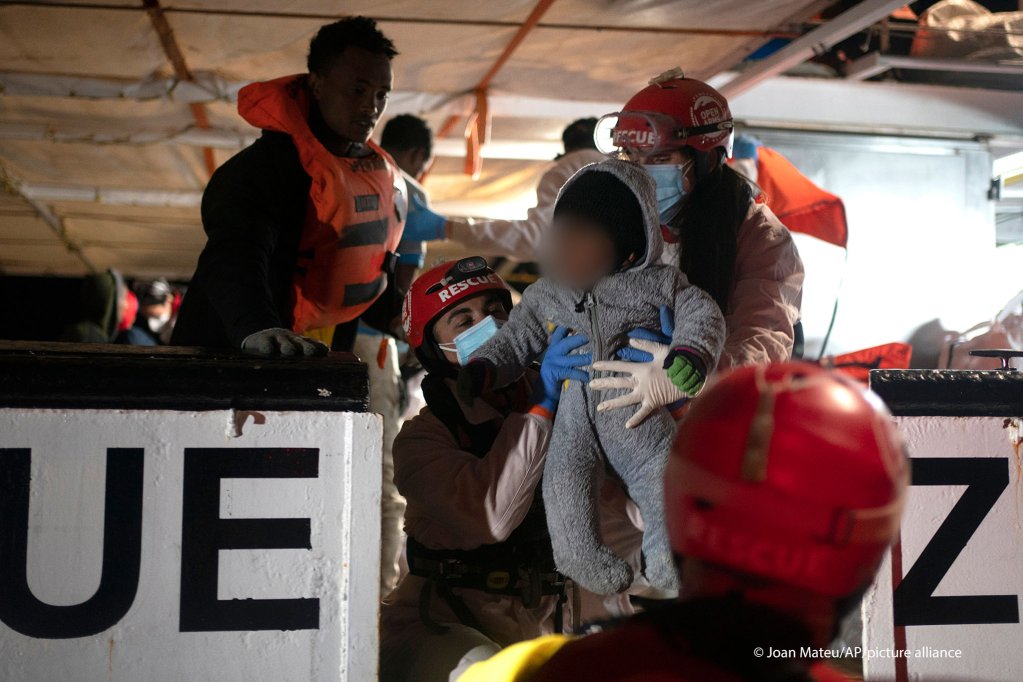 Aid workers said most of the migrants on the overcrowded boat were from Eritrea, according to Associated Press reports.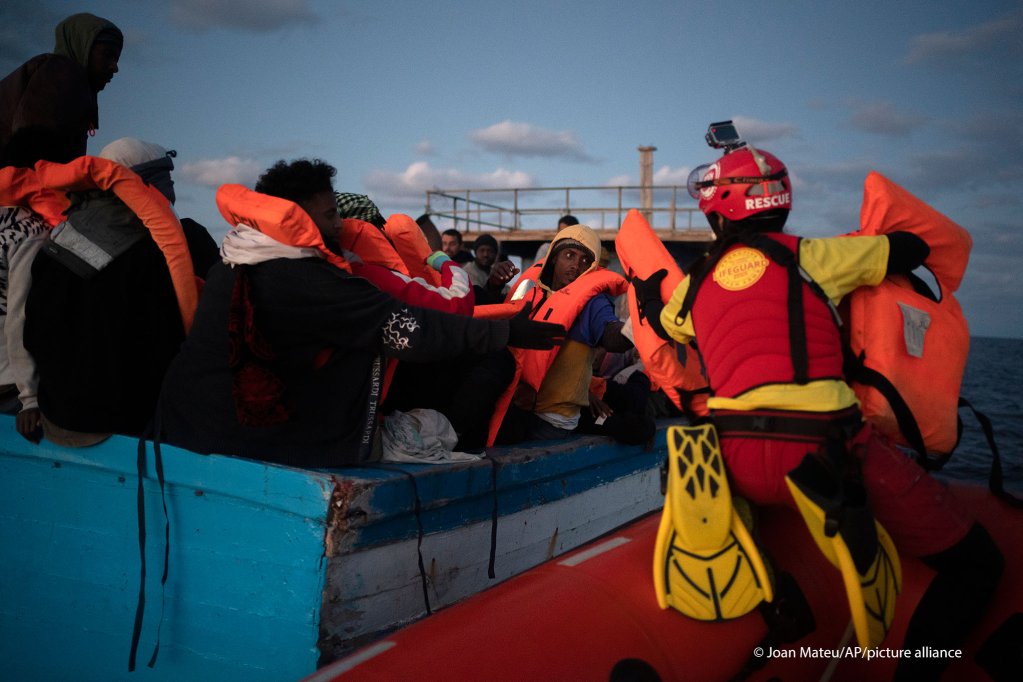 The rescue happened on New Year's Eve, according to the Open Arms spokesperson. "There is no such thing as Christmas or New Year when you are fleeing violence," the group tweeted.
Open Arms is one of a number of rescue groups operating in the Mediterranean. The private vessel left Spain shortly before Christmas on a new mission to the central Mediterranean.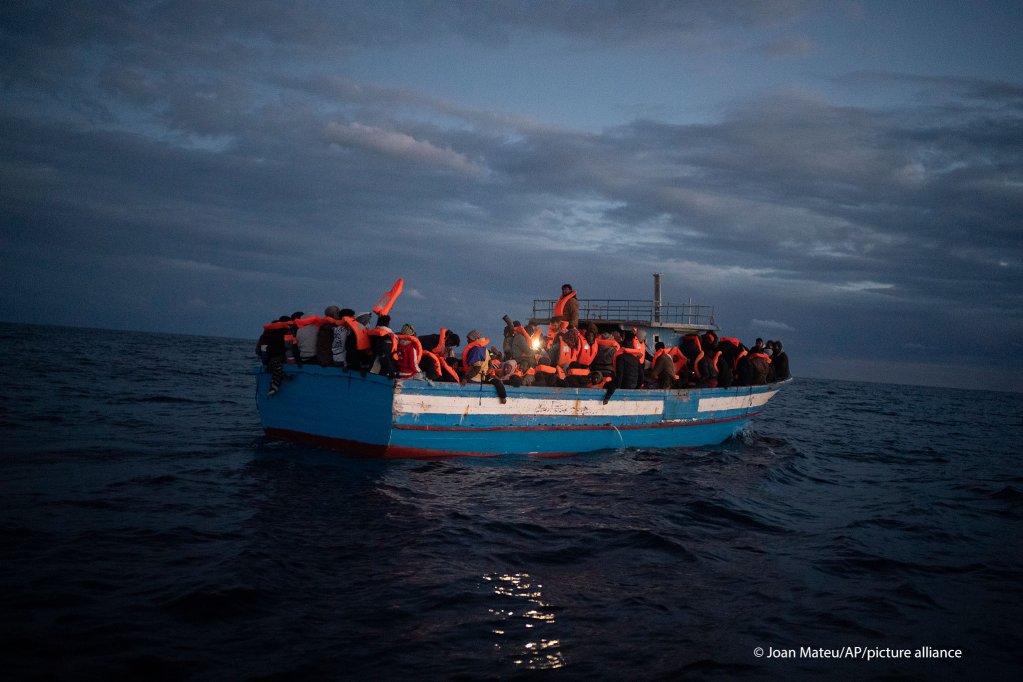 With dpa