Portugal has started talks with other EU member states about the bloc's proposed asylum and migration pact. The aim is to find common ground and overcome differences, a statement from the Portuguese interior ministry said.
The Portuguese government said on Tuesday (January 5) that it had launched a series of talks with ministers from various EU member states about migration policy and the future of the EU migration pact, which was proposed last September.
The talks will be part of Portugal's six-month rotating EU presidency, which the country took over from Germany in January.
As a start of the migration talks, Portugal held consultations with Greece, a country which has been at the frontlines of migratory flows to the EU since 2015.
The Portuguese interior minister, Eduardo Cabrita, said he would also hold meetings with government officials in Spain, Italy and Malta. These southern Mediterranean countries receive most migrants who cross the Mediterranean by boat; they have long demanded a mechanism to distribute migrants across the EU.
Cabrita said he also plans to hold talks with countries reluctant to take in migrants such as Poland and Hungary, according to Reuters.
Asylum pact yet to be finalized
For years the EU has been deeply divided over migration policy. Southern member states with external EU borders say they have been overwhelmed by irregular migrant arrivals -- they want other EU countries to share the burden.
The so-called Visegrad nations (Poland, Hungary, Czech Republic and Slovakia) on the other hand are pushing for a protectionist way of securing their borders. In some cases they refuse the intake of migrants or apply measures to limit the intake that the European Union considers unconstitutional. The European Court of Justice (ECJ) in December ruled that Hungary's asylum rules made it virtually impossible for people to file for asylum at the Serbian-Hungarian border. People were only allowed to file for asylum at one of the two transit zones, but Hungarian authorities had "drastically" limited the number of people allowed to enter, which, according to the ECJ, failed to comply with EU rules.
The asylum pact (officially called the "New Pact on Migration and Asylum") is meant to reform the EU's overburdened and fragmented asylum system.
The goal of the pact, initially proposed by the European Commission last September, is to build a system of "fair sharing of responsibility and solidarity" among EU countries, the commission said. It also aims at stemming irregular migration and introducing stricter and more coherent asylum rules.
The proposed pact includes measures such as border screenings, accelerated asylum procedures and new regulations for the distribution of asylum seekers.
The most controversial part of the commission's proposal is a rule obliging each member state to host asylum seekers -- countries that are not willing to host refugees are supposed to carry out deportations of rejected asylum seekers. The proposed pact however does not include a mandatory quota.
The EU countries are still negotiating over the final version of the pact. For the pact to be passed, all 27 EU countries would have to take part -- the pact would have to be approved by EU leaders and the European Parliament.
Also read: EU migration pact: What's in the plan?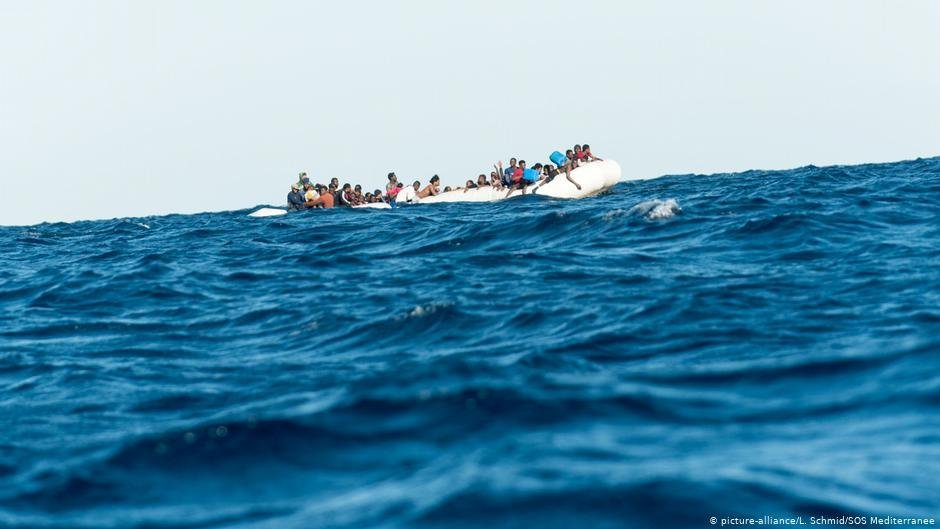 'Solidarity cannot be voluntary'
In Tuesday's statement, Portugal's interior ministry said problems related to migration from outside the EU could only be solved with "solidarity between countries" but that "such solidarity cannot be voluntary."
"Flexible" but "mandatory solidarity" between EU countries is the key concept Portugal is pushing for, the ministry said. Solutions must be found to two main issues: regular migration flows and migration crises, the ministry added.
"The main goal must be to avoid having people who are searching for a better life in Europe remain for long periods of time in temporary accommodation ... without any clarification about their future,'' it said, as quoted by AP.
Portugal wants to provide more details on its plan for solidarity during a meeting of EU justice and home affairs ministers on January 28.
Also read: Countries on EU's southern borders demand more help from EU pact on migration
With AP, Reuters