Some people have to wait longer than a year before receiving an appointment to apply for reunification with family members in Germany. The Left Party has criticized the German government, saying the long wait is unacceptable and unjust.
At German embassies in Pakistan, Serbia, Albania and Morocco, people wanting to be reunited with family members in Germany can wait more than a year for an appointment. The same goes for Afghans who want to apply for a family reunification visa in Germany from India, according to the German Federal Foreign Office (foreign ministry).
Foreign nationals have to apply for a visa at the German embassy or mission in their country in order to be reunited with their close relatives in Germany. This also applies to the parents of children who have already received protection in Germany and to those who want to join a spouse who was granted refugee status or another kind of protection. Even those hoping to join a spouse with German nationality have to apply for a visa in their own country, if they are foreign citizens.
Delays blamed on coronavirus restrictions
In other countries, people can also wait several months for an appointment with the German authorities. In 12 countries the waiting time is currently more than 6 months. In countries such as Iran or Tunisia, appointments for family reunification applications are being given 28-32 weeks ahead. In Nigeria, the wait is 48 weeks, in Bosnia-Herzegovina 36 weeks.
The German foreign ministry blamed the "sometimes very long waiting times" on restrictions related to the coronavirus pandemic. The outbreak of the virus has "unfortunately significantly restricted the ability of visa offices to carry out their work," it said. "Some visa offices have even had to remain closed for long periods of time, including the embassies in Tehran, Kiev, Cairo, Islamabad and Manila."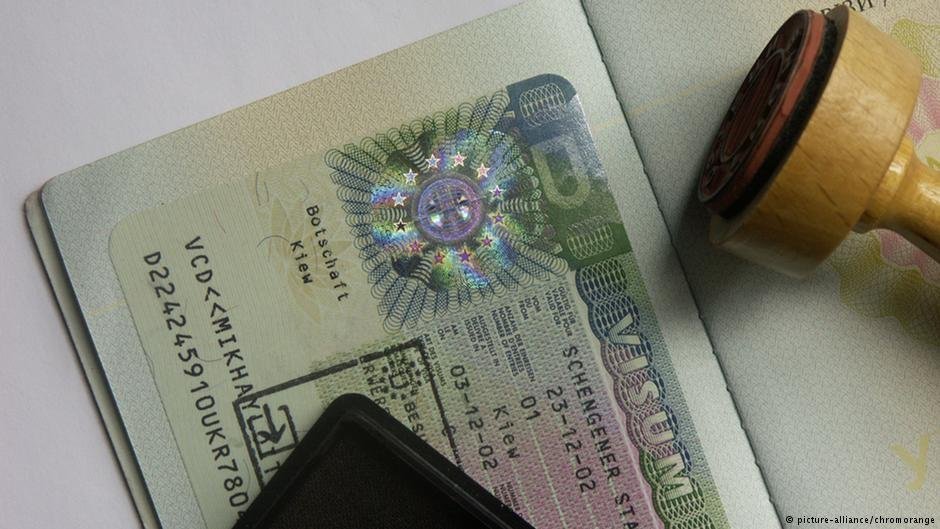 Criticism
The Left Party (Die Linke) criticized the government's handling of appointments for family reunification cases. Parliamentary spokesperson Gökay Akbulut said waiting times were "unbearably long, and simply unacceptable in some countries."
Akbulut said people had already had to wait months even before the pandemic. "In my opinion, there is unacceptable inequality if there is a deadline of no more than three weeks when allocating (visa) appointments to sought-after specialists, but close family members often have to wait more than half a year or even a year before they can even apply," she said.
The German Institute for Human Rights (DIM) has called for reforms to increase the number of family reunifications overall. The institute told the press agency epd that the number of visas issued to relatives of refugees with subsidiary protection decreased dramatically in the first half of 2020. In the first quarter, the German government issued 1,856 such visas, and only 42 in the second quarter. According to a quota system, Germany officially allows 1,000 relatives of refugees with subsidiary protection to come to Germany per month.
With KNA, epd