Will Germany be the first EU country to deport people to war-torn Syria? On December 31, the ban on deportations of Syrian nationals deemed to pose a risk to security in Germany expired. Forcibly returning people to Syria is highly controversial: Reports show that detentions, disappearances and torture in Syria "remain pervasive."
After the interior ministers of Germany's state governments had failed to agree on the terms of an extension, the general ban on deportation to Syria from Germany expired on December 31. The ban had been in place since 2012 and has been repeatedly extended due to the ongoing civil war in the Middle Eastern nation.
In recent years, however, a number of attacks by alleged Islamists has prompted various political parties to come out in support of introducing changes to the ban on deportation. Most recently, a man was killed in a knife attack in the eastern city of Dresden and died on October 4. The suspect in that case is a Syrian national with alleged extremist views.
The legal change effectively means that a deportation of criminals and dangerous persons from Syria can in principle resume, following individual assessments in each case. On November 30, there were 90 people with Syrian citizenship living in Germany who have been classified as Islamist "Gefährder" ("endangerer").
Yet the practice is highly controversial: In case Germany resumes the deportations, it would be the first member state of the European Union that would send people back to the civil war country.
Is it legal to deport people to Syria?
The legal hurdles for deportations to Syria are high. According to article 33 of the Geneva Refugee Convention, only people considered a "danger to the security of the country" or who pose "danger to the community of that country" can be deported.
However, the European Court for Human Rights 30 years ago ruled that deporting nations must ensure deportees don't face danger to life in the target country.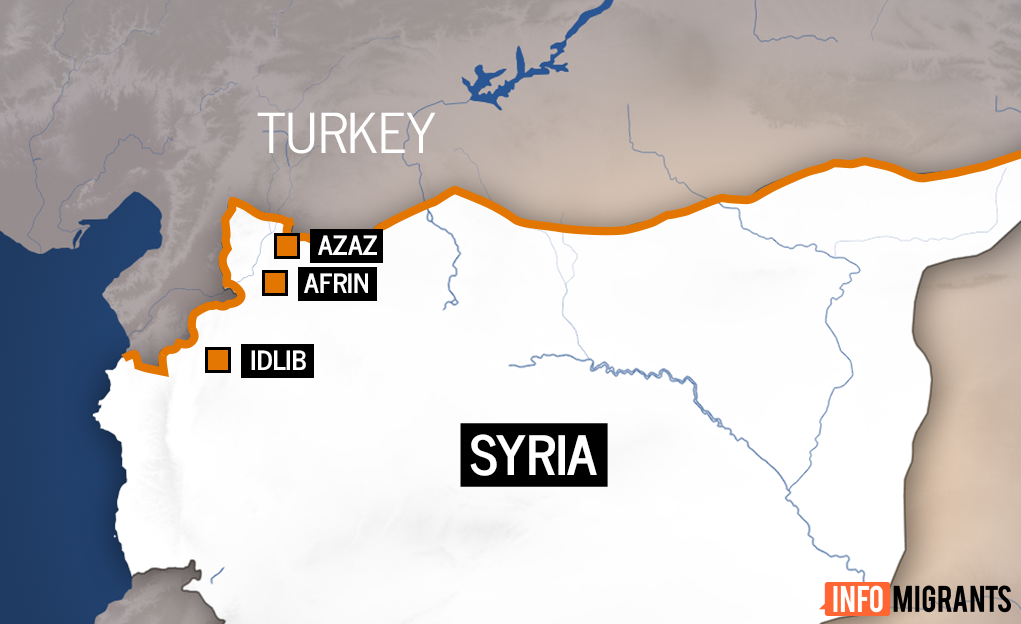 Whats' the current security situation in Syria?
Although many parts of Syria are no longer considered to be in a state of civil war, the situation there continues to be alarming: According to the latest UN security report on Syria from September, "Syrians continue to be killed, suffer severe hardships and grave rights violations."
Similarly, the European Asylum Support Office (EASO) in its latest status report describes the dangers for civilians. It does however, differentiate between areas with high and a low amount of arbitrary violence. For example, there's allegedly no risk for civilians in the capital Damascus and the coastal region around the city of Tartus.
Advocates for deporting so-called endangerers to Syria -- including Interior Minister Horst Seehofer -- cite this assessment, which calls for examining whether deportations are possible in individual cases depending on the place of origin.
Seehofer is of the opinion that there have to be allowances for exceptions to the rule, and that he calls for "at least assessing criminals and threats to society on an individual basis."
"If we have clear indicators that these people are planning attacks, if they are radicalized, we don't want to wait until the attack takes place and then react with penal law," Patrick Sensburg, a member of Angela Merkel's ruling Christian Democrats party, told DW in a recent interview.
A number of state interior ministers, Syrians in Germany as well as international organizations like UNHCR and NGOs including migrant rights' association Pro Asyl have been criticizing the plans, too. "In view of torture prisons, random persecution and war crimes against civil society, one thing is abundantly clear: deportations [to Syria] are contradictory to international law," the chair of Pro Asyl said back in November.
Which countries have been sending people back to Syria?
According to research by Mediendienst Integration, only Turkey and Lebanon are currently deporting people to Syria systematically. Many deportations take place with use of force, as studies by EASO, Human Rights Watch and Amnesty International show.
In Europe, there have been no deportations so far. The only two countries that have so far changed their asylum politics in regards to people from Syria seeking protection are Denmark and Sweden: While the former is no longer extending residence titles for Syrians from Damascus and the surrounding area, Sweden hasn't been granting Syrian asylum seekers who come from safe areas protection automatically.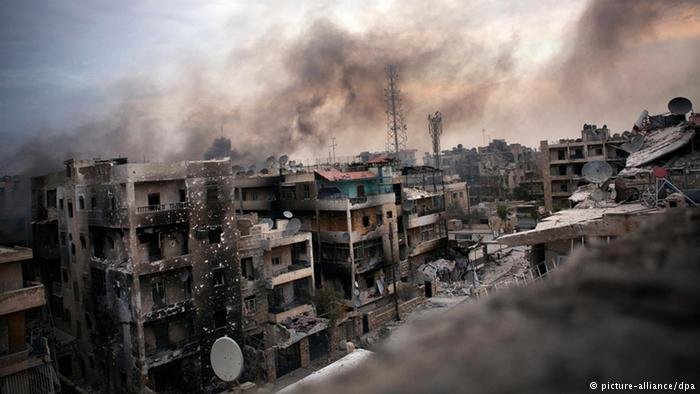 What happens to returnees in Syria?
According to reports by international organizations like Amnesty International, many Syrian refugees who return to their home country forcibly or voluntarily are detained, interrogated and imprisoned. Supporters of anti-government groups like Jihadi militias are especially at risk, Mediendienst Integration said in its aforementioned report.
Several witnesses have said that returnees were interrogated by Syrian security forces upon arrival, according to Amnesty. Many of them were subsequently detained or enlisted for the army.
Said UN security report shows that "arbitrary detentions, enforced disappearance and torture remained pervasive" in Damascus and other allegedly safe parts of the country.
According to the Syrian Network for Human Rights, more than 600 returnees disappeared without a trace between 2014 and mid-2019. What's more, the European Institute of Peace reported that the Syrian government maintains a wanted list with around three million names. Journalists, NGO workers, local politicians and rescue workers were particularly often affected.
How likely are deportations to Syria?
According to political scientist and Middle East expert René Wildangel, deporting so-called endangerers would have grave consequences as they'd require a cooperation with the regime of Bashar al-Assad.
"This would lead to a normalization of the relationship with a government that has demonstrably committed crimes against humanity and continues to trample all over human rights," Wildangel told Mediendienst Integration.
Germany cut diplomatic ties with Syria after the outbreak of the civil war in 2012. Therefore, even if the interior ministers of Germany's 16 federal states agreed to changes in deportation guidelines, the coordination and execution of deportations could prove to be difficult.
However, politician Patrick Sensburg said that while Germany is not going to deal with the Assad regime as such, it is willing to deal with lower levels of his administration.
"We do not want dimplomatic relations to the government yet, so we have to open other channels," Sensburg told DW. Discussions could take place with police or at the "lower than minister state secretary" level, according to the CDU politician. "If we want somebody to be brought back to Syria, there will be channels of communication that secures that."
This article is based on research by Mediendienst Integration