Amnesty International and aid workers continue to sound the alarm amid the worsening situation of migrants in northwest Bosnia. While those staying at the Lipa camp now have heated tents, hundreds in makeshift forest settlements and abandoned buildings have little access to aid.
The living conditions of the some 1,500 migrants stranded in northwest Bosnia and Herzegovina (BiH) are becoming increasingly miserable and dangerous. For months, they have been staying there without a roof over their heads and access to the most basic necessities.
After spending days in makeshift tents and containers amid freezing weather and snowstorms, many migrants and refugees staying at the Lipa camp near the border with Croatia are complaining of respiratory and skin infections, aid workers warn.
Aid groups estimate that hundreds more have been sleeping rough in makeshift forest camps, including some 60 young men from Bangladesh a German TV crew visited on Monday (January 11) near Velika Kladusa in close proximity to the Croatian border, some 40 kilometers north of Lipa.
"Shelters like this one don't mean much unless they also have sleeping bags, warm clothes and shoes to survive the winter," Nicola Bay of the Danish Refugee Council told public broadcaster ARD.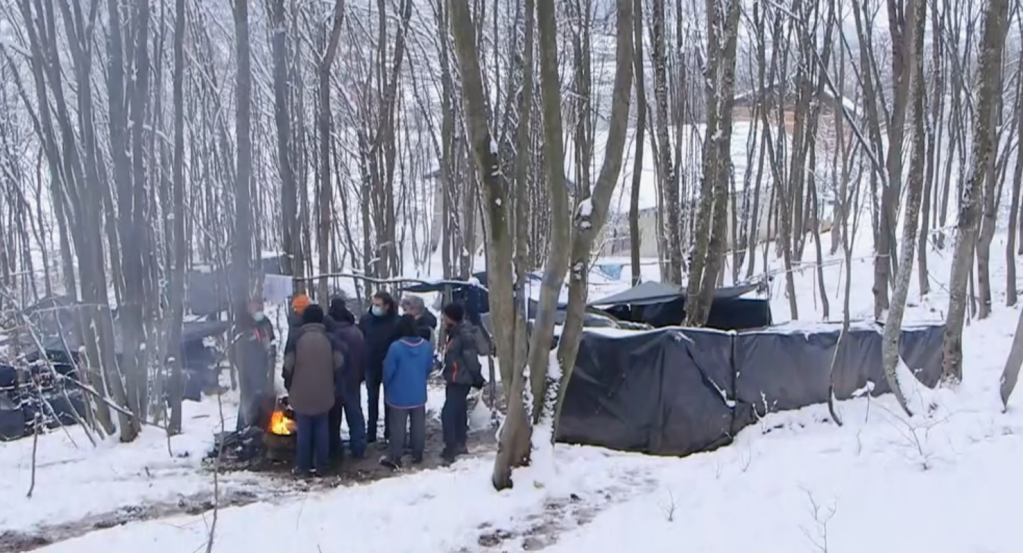 The men said they had been living in Lipa, but when a fire on December 23 destroyed much of the camp, they started walking and ended up in the woods where they built their improvised camp from wood.
After the fire, which police believe was started by migrants, those who remained at the facility faced a week of uncertainty followed by ten days of sleeping wherever they could find shelter before they started moving into heated military tents set up at Lipa on Friday (January 9).
'Responsibility for the emergency'
Bosnia has faced sharp criticism for leaving around 1,000 people without shelter after the blaze. Global rights group Amnesty International accused Bosnian authorities of "bearing responsibility for the current emergency."
"Accommodation is available to house most of the people currently sleeping rough in bitterly cold temperatures in Bosnia and Herzegovina," Amnesty International rights group said in an online statement published on Tuesday (January 12). "What is lacking is the political will to make that happen.''
Amnesty said the current crisis was also "a consequence of the EU's policy of fortifying its borders that has left thousands of people stranded on its periphery or in the neighboring countries.''
On Tuesday (January 12), Caritas, the charitable arm of the German Catholic Church, called for the taking in of migrants from Bosnia and Greece. "Amid lack of protection from snow, miserable hygienic conditions and capriciousness, their lives are in danger," Caritas said.
The Lipa site lacked basic facilities such as electricity or running water and migrants lit fires for days to protect themselves from the biting cold. Many migrants at the camp said they haven't showered in a long time, while some have resorted to washing outside despite the cold.
Worse than Lesbos?
"It's unbelievable how people are living here," Gerhard Trabert told the news agency epd. The German doctor and social worker has been assisting migrants from Afghanistan and Pakistan squatting in ruins of abandoned factories and other buildings without winter clothes, water or electricity by delivering medical care, winterproof sleeping bags, sleeping pads, underwear and hats.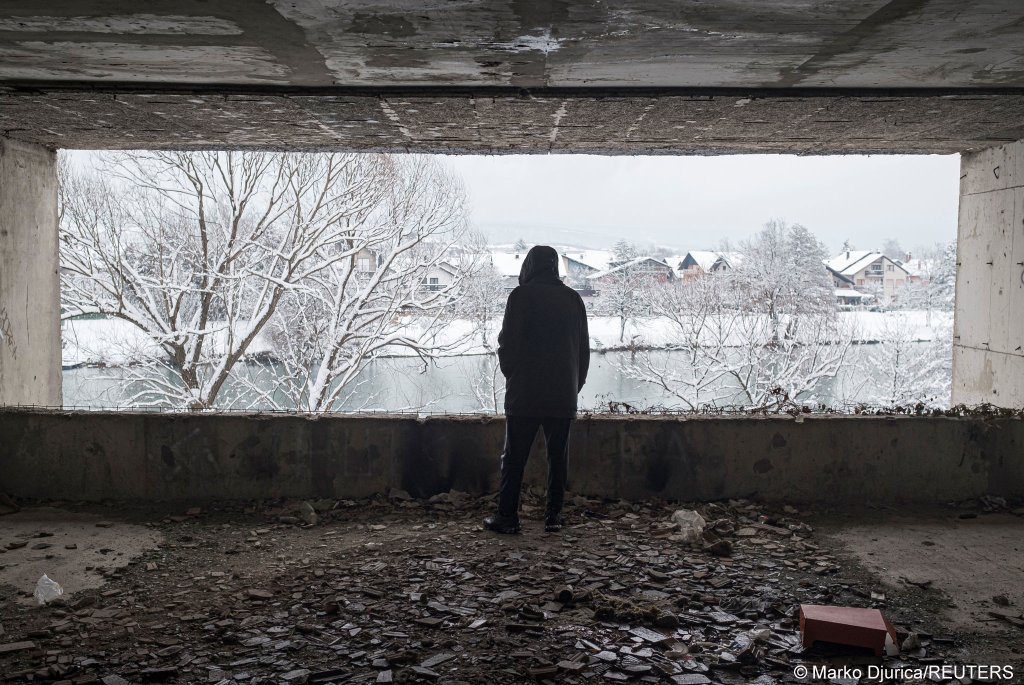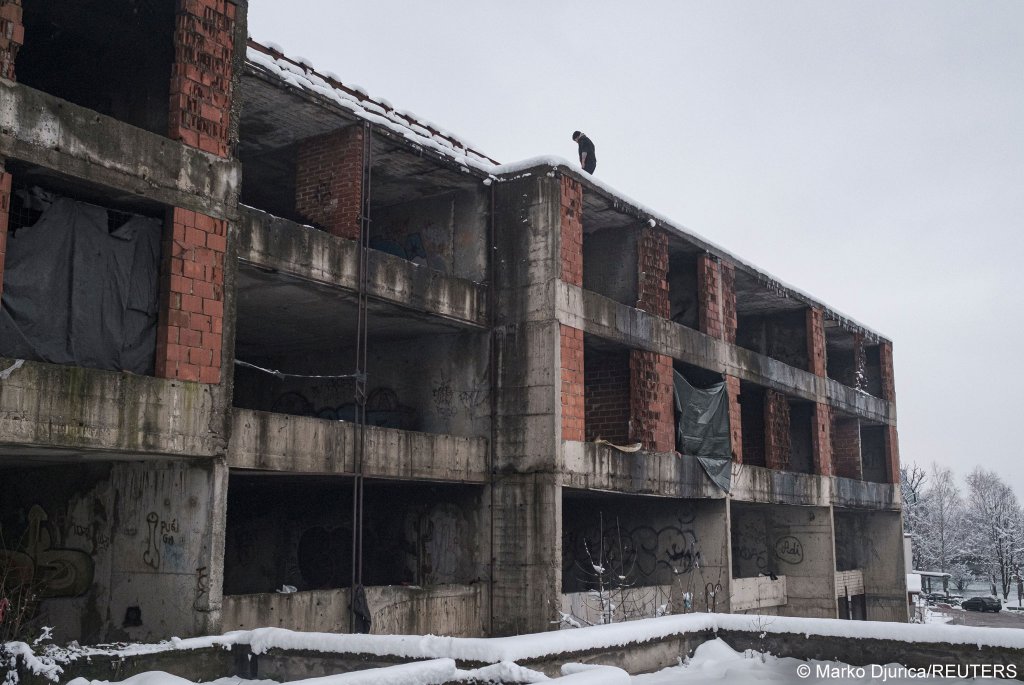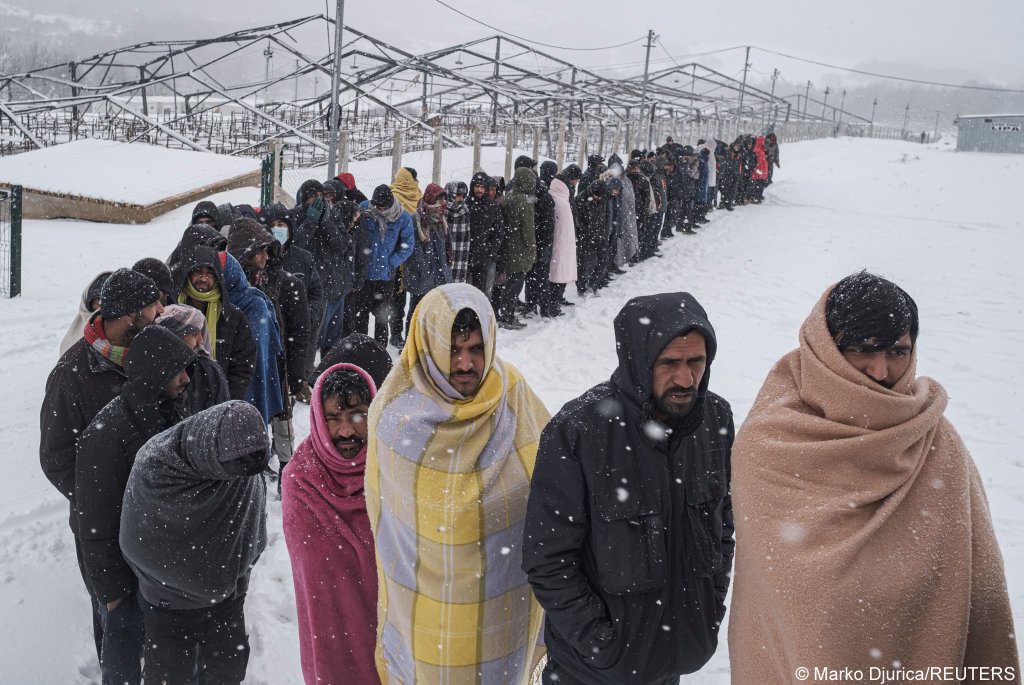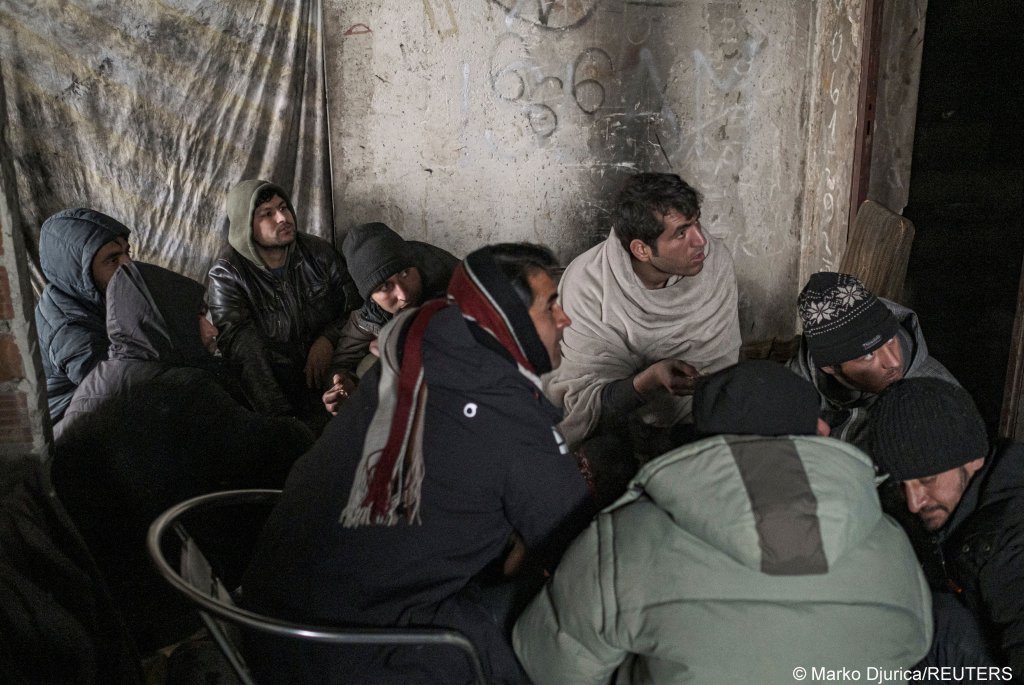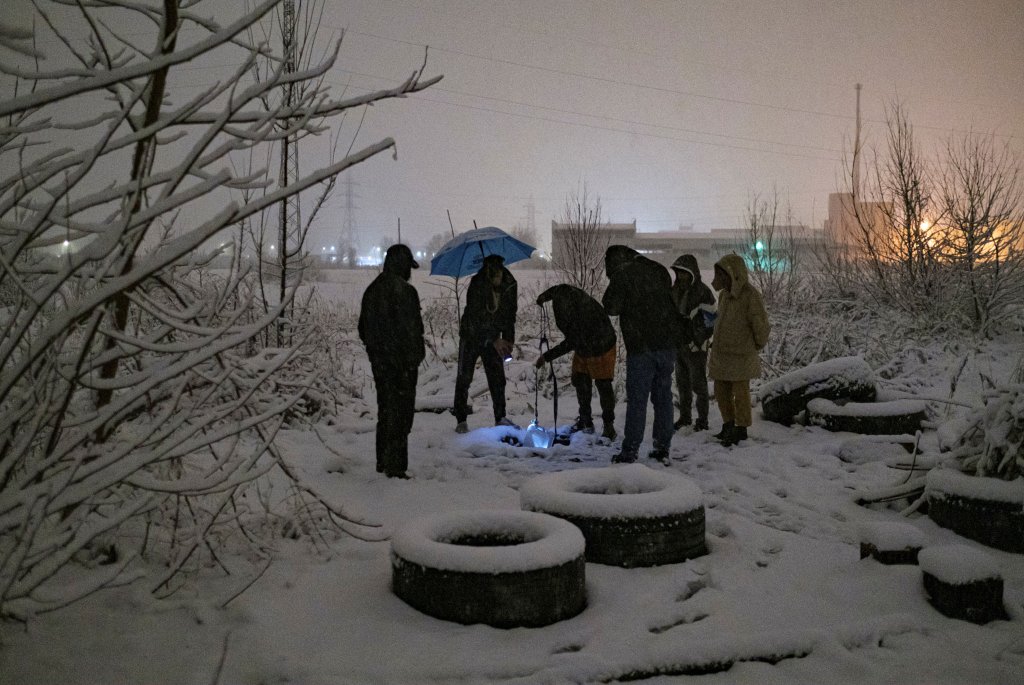 According to his evaluation, the situation is even more dramatic than in the notorious migrant camp on the Greek island of Lesbos. "Many wear flip flops and own neither shoes nor socks," the chair of the aid organization "Armut und Gesundheit in Deutschland" ("Poverty and Health in Germany") said.
There is no medical care on site, according to Trabert. Some of the men he helped had infected wounds, scabies was rampant and many had respiratory illnesses. "I wouldn't be surprised if people died here," Trabert said.
Since Friday (January 9), Trabert has been chronicling his activities including posting photographs on Facebook. On Monday, he and his team visited the ruins of a elderly care facility in Bihać, the administrative center of the Una-Sana canton, where some 110 migrants are staying, the doctor wrote on Facebook.
Balkan route
At the Lipa camp, doctors were screening migrants' health on Monday and handing out medicines. According to Verica Racevic from the Danish Refugee Council, it wasn't immediately clear whether any of the migrants might have contracted the coronavirus.
Also read: Danish Refugee Council - 'The EU needs to move beyond crisis mode'
Some migrants have a temperature, she told news agency AP. "It's not really easy to differentiate in those circumstances whether this is COVID-19 or this is any other kind of respiratory infection.''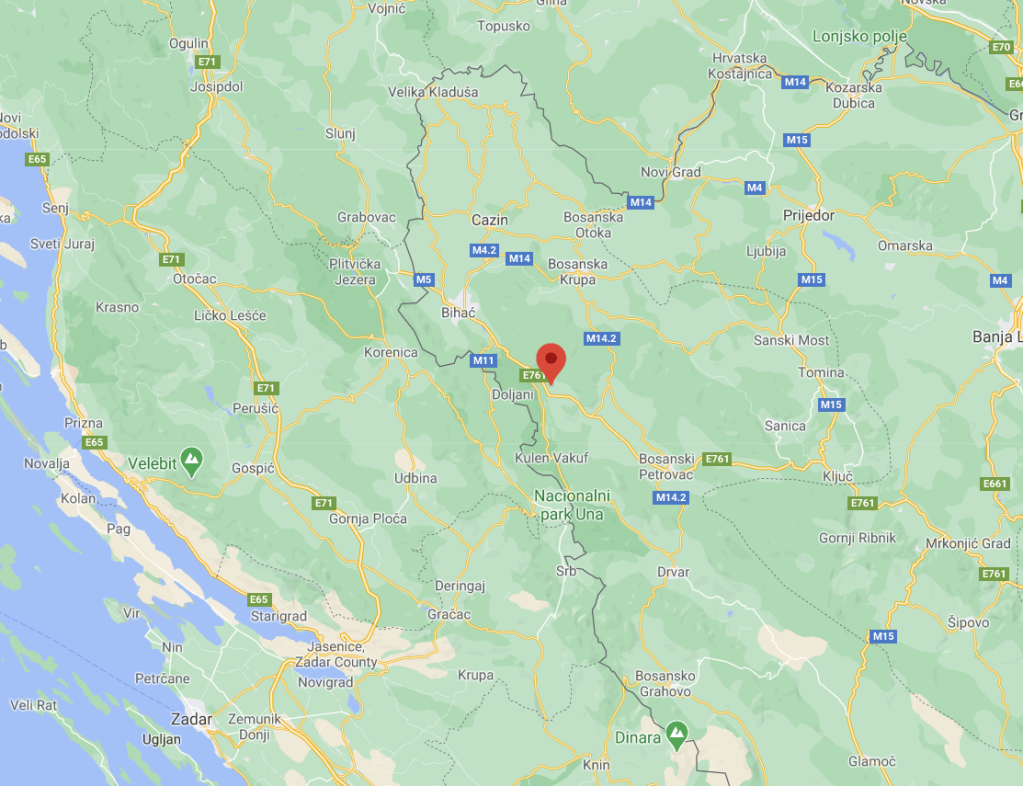 There are currently some 8,500 migrants and refugees in Bosnia and Herzegovina, roughly 6,500 in camps around the capital Sarajevo and in the northwestern corner of the country bordering Croatia.
Impoverished and ethnically divided Bosnia, a candidate to join the European Union, has struggled with the influx of thousands of people who are trying to reach western Europe through the so-called Balkan route.
From Bosnia, migrants first aim to reach neighboring EU member state Croatia over irregular mountainous routes before moving on toward wealthier nations in the 27-nation bloc. They have repeatedly complained of pushbacks and violence at the hands of Croatia's police, charges the country has repeatedly denied, despite mounting accounts and photographs gathered by NGOs and international organizations.
With Reuters, AP, epd, ARD, KNA