The Hungarian Helsinki Committee, a human rights watchdog, has accused the EU border agency Frontex of "turning a blind eye towards well-documented systemic human rights violations at Hungary's Schengen borders." Even after the European Court of Justice had ruled that the extra-judicial pushbacks taking place breached EU law.
On January 8, the Hungarian Helsinki Committee (HHC) released an information note in which it accused "stakeholders of Frontex and its Executive Director" of essentially "turning a blind eye towards well-documented systemic human rights violations at Hungary's Schengen borders" for more than four years.
The HHC said that these violations had continued even after the European Court of Justice (ECJ) ruled in December 2020 that pushing migrants back over the Hungarian-Serbian border into Serbia amounted to "extra-judicial pushbacks," which breached EU law.
The information note included "previously unpublished documents" which purport to show that Frontex has "shockingly ineffective human rights compliance mechanisms" and did not carry out proper investigations in order to remedy the alleged violations of human rights taking place as a result of "the operations of the Agency [Frontex]."
HHC said that over the years they have lodged 17 formal complaints with Frontex, "pertaining to 17 individuals." The complaints, they say, were lodged during Frontex' previous Fundamental Rights Officer during her two monitoring visits to Hungary in 2016 and 2017.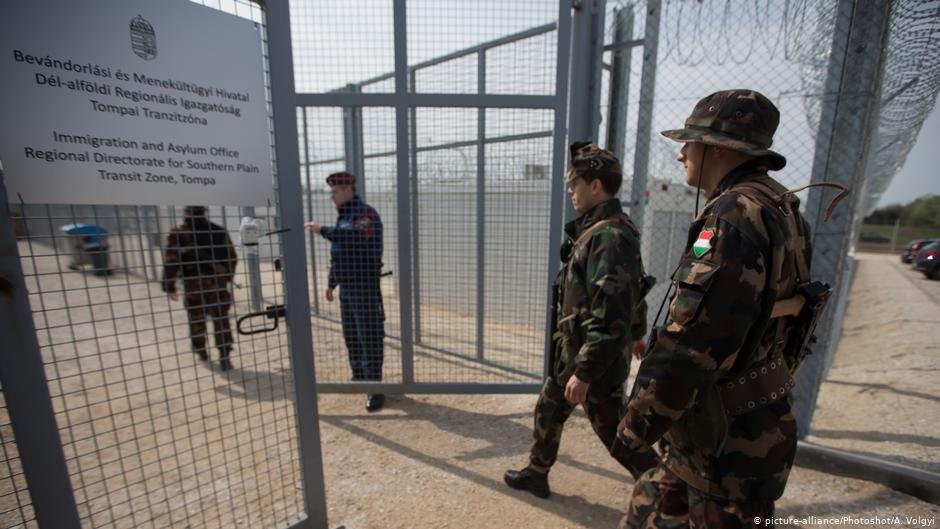 A 'fictitious' piece of land
Some of the complaints centered around an area of land spanning eight kilometers, which Hungary designated in 2016 "Hungary's external Schengen area" as part of the State Border and Asylum Act. In this piece of land along the Hungarian-Serbian border, the Hungarian government said that they were able to "escort" any migrant on this land "through the nearest gate" and back into Serbia.
HHC adds that the government made it clear that "third country nationals staying unlawfully in this fictitious eight kilometer area do not have the right to seek asylum." This runs contrary to European and international law, in which everyone has the right to seek asylum.
After this law was enacted, the HHC say they "began receiving reports of violence occurring at the Hungarian-Serbian border." For instance, one Syrian man drowned in the river attempting to cross to Hungary. His death was also reported by the UN Refugee Agency (UNHCR). His brother who survived the attempt said that the man was pushed back by Hungarian police officers.
Violence at the border
HHC says that the Hungarian government's legalization of these pushbacks "exacerbated the violence." The first visit by Frontex' fundamental rights officer was made to Hungary in November 2016. In a three month period after the first report was made, HHC says that "a total of 3,254 pushbacks took place from Hungary according to the police."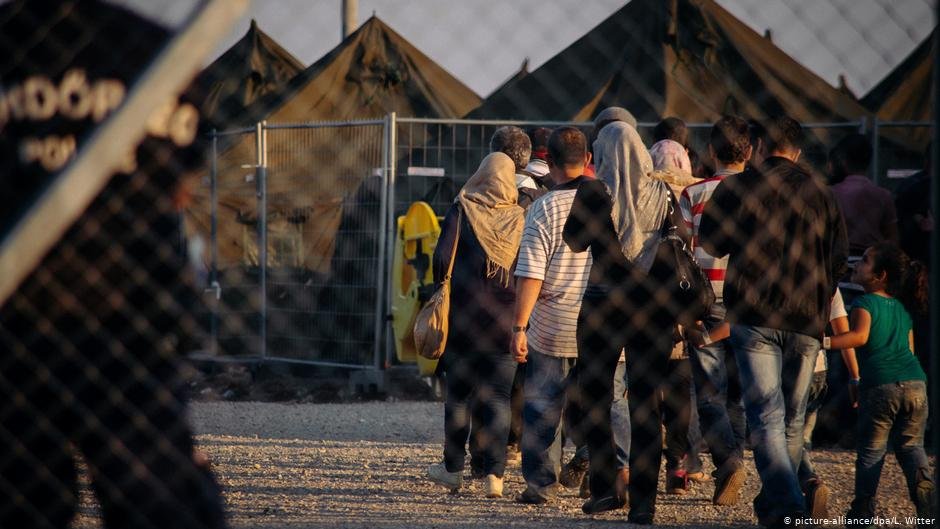 By March 2017, Hungary had made further changes to its asylum system through a new bill. This meant that the eight kilometer area where pushbacks could take place "was extended to the entire territory of Hungary," notes HHC.
The second monitoring visit from Frontex's rights officer took place after these changes were made but before they entered into force. HHC obtained a copy of both reports under a freedom of information request. They said that "large sections of the document was covered in black," but that the rights officer had warned Frontex that there was a "very high [...] risk of shared responsibility of the Agency in the violation of fundamental rights in accordance to Article 34 of the European Border and Coast Guard Regulation."
By this point, the police had recorded "a total of 11,188 extrajudicial pushbacks." These changes prompted the European Commission to act and begin an infringement procedure against Hungary. In a formal letter, they accused Hungary of not "following the procedures and conditions of EU law on return and asylum."
'In breach of EU law'
In December 2020, the Court of Justice of the European Union (CJEU) found that Hungary was indeed "in breach of EU law" because of its pushback legislation.
HHC notes that Hungary has "a mixed record of implementing CJEU judgements." However, it notes that since Frontex is an EU agency it can "be expected to automatically respect and act in accordance with CJEU rulings."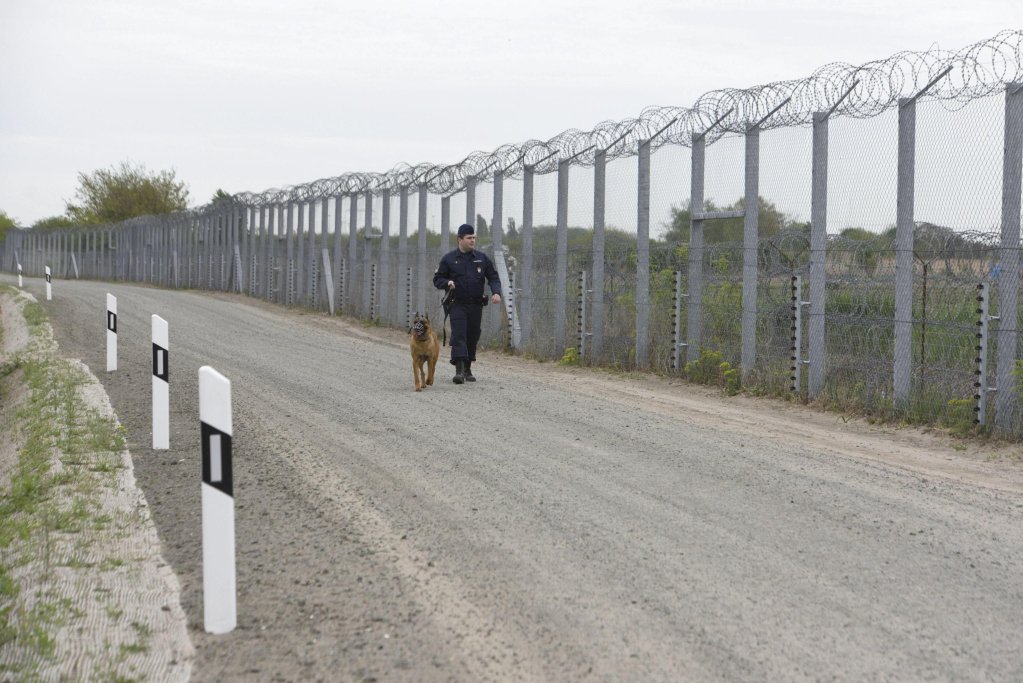 HHC says that by the time the CJEU issued its judgement "over 50,000 pushbacks had taken place in Hungary." Even since December, to date "2,000 cases of pushbacks have been reported on the website of the Hungarian Police." Frontex border agents are still present in Hungary, and according to HHC have been involved in helping Hungary carry out some documented deportations and expulsion decisions.
HHC approached Frontex' Executive Director regarding this matter. UNHCR has also asked Frontex to "refrain from supporting Hungary in the enforcement of return decisions which are not in line with international and EU law."
Frontex response to complaints: 'Very bleak'
However, HHC says that the response by Frontex to complaints has been "very bleak." In one case in 2019, three Afghan families were refused asylum because they were deemed to have come from a safe country, Serbia. Serbia refused to accept them back, so Hungary changed their deportation destination to Afghanistan. On the day they were due to be deported, one of the women, who was pregnant, fainted on the way to the airport. She was taken to hospital and her family were also removed from the vehicle.
By the time the van finally left the transit zone, they had missed the scheduled flight and so the families were pushed back to Serbia through a gate in the border fence. The CJEU later found that the expulsion of these famlies was in breach of EU law. However, Frontex' rights officer noted that the families rights "to protection in the event of removal, expulsion or extradition" had been protected.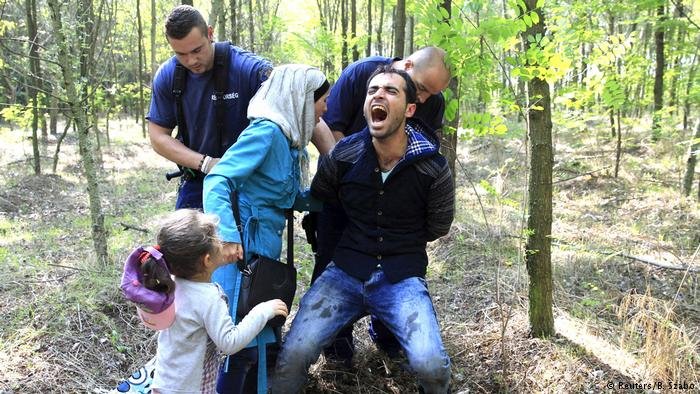 HHC says Frontex's attitude to this case and to their complaint is "highly concerning." They say that Frontex has "committed or witnessed" a list of "grave human rights violations," and has not sought to "remedy the situation," even after complaints have been lodged. They also say their complaints procedure takes years to complete and should be speeded up.
HHC asked Hungary's police chief to stop expelling people, reported the news agency Reuters and called on Frontex once again to "cease cooperation with Budapest." However, neither the Hungarian government nor Frontex had replied to HHC letters, Andras Lederer from the HHC told Reuters.
According to Reuters, the Hungarian government said that the CJEU ruling was "devoid of purpose as the circumstances at issue in the present proceedings no longer exist." He said that the "transit zones have been closed." He did confirm however that Hungary was maintaining its strict border controls.
A spokesperson for Frontex, Chris Borowski, told Reuters that the agency was "currently assessing the impact of the [EU court] ruling on our operational activities in Hungary."
With Reuters