In the past year, the number of migrants arriving in Malta has dropped. While that may have eased pressure on the EU 'frontier' state, few are feeling relief. Migrants are being detained for more than a year in "miserable conditions", as a Moroccan held at Safi barracks told InfoMigrants.
In the first couple of months of 2020, it seemed that the number of migrants arriving on Malta would continue the trend of 2019, when a record 3,406 arrivals put the island under huge strain.
With the outbreak of COVID-19 however, the rate began to drop, and in May just 72 people arrived, compared with 376 in May the year before. In the same month, the country's foreign minister, Evarist Bartolo, still insisted that Malta was dealing with record numbers of migrants arriving on its shores and was not getting the help it needed.
By the end of 2020, it became clear that the trend was downward: 2,281 people were rescued at sea and disembarked on the Mediterranean island, 1,125 fewer than in 2019.
The drop in numbers wasn't enough to solve the problem of more asylum seekers than the small island could cope with, according to the government. It still wanted other EU states to stick to their promises to accept relocations, meaning the transfer of migrants off Malta so that their asylum applications can be assessed elsewhere in Europe.
(Note: Relocation is different from resettlement, which is what happens in cooperation with the UNHCR and affects a small number of people who have received protection.)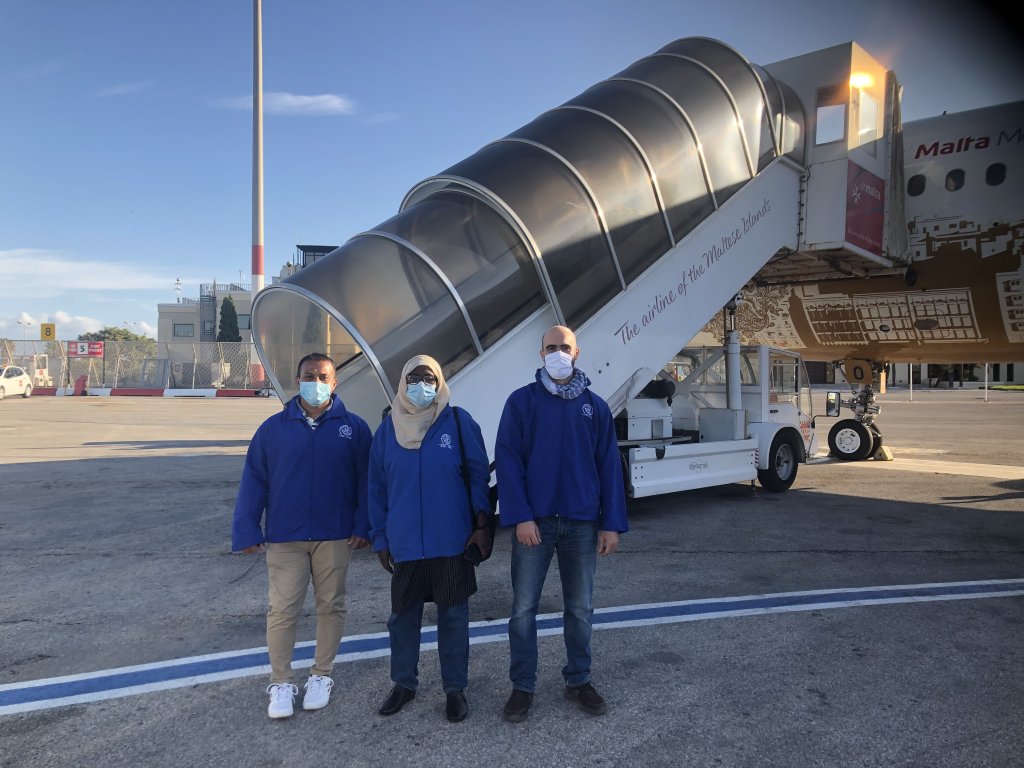 Relocation calls answered
In 2020, six EU member states – Finland, Romania, Germany, France, Portugal and Luxembourg – stepped up, taking in 273 asylum seekers from Malta, according to Michelle Calleja Chehab, a project manager with the UN migration agency IOM in Malta.
The relocations have been happening since 2019, and a total of 600 people have been transferred to other EU countries. More countries are in the pipeline, in addition to the six that are already taking part, Calleja Chehab told InfoMigrants, adding that the IOM has no influence over who will be chosen for relocation – the receiving countries make their own lists.
While the relocation program is hailed as a success, thousands still remain in Malta, having made dangerous journeys from Libya, Syria and Somalia or more recently, from North Africa, Bangladesh and Nigeria. Most are not destined to remain on the island long term. The country grants protection to only a very small proportion (around 14%). The majority of applications are withdrawn, transferred under the Dublin Regulation, or stopped for other reasons. About 23% of applications are rejected.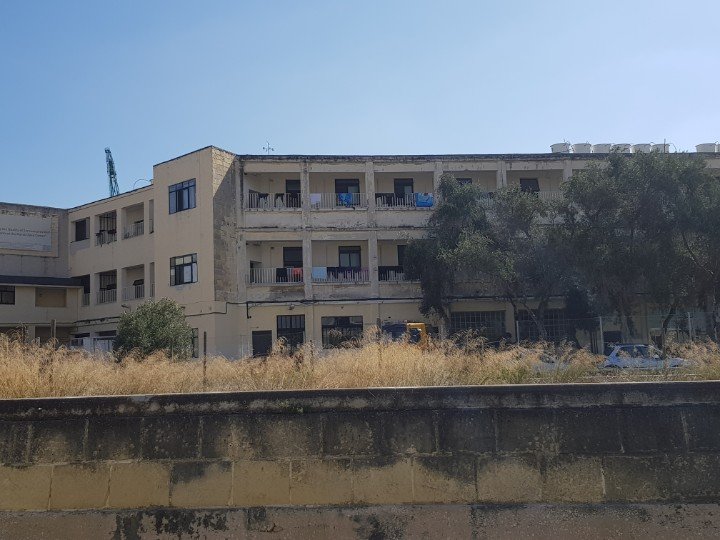 Detained and mistreated
In the meantime, concerns continue to be raised about the conditions to which migrants are subjected, whether they are awaiting deportation or stuck in limbo as their asylum procedure grinds forward.
Upon arrival in Malta, migrants are sent to "initial reception centers" instead of being placed in mandatory detention as they were until 2015. But according to the Global Detention Project, a Geneva-based non-profit human rights organization, in practice, large numbers of asylum seekers continued to be detained.
There are three closed centers on the island. One of them is the Safi barracks, where conditions were so bad in September, 2020 that migrants were begging to be allowed to return home, according to a Times of Malta report.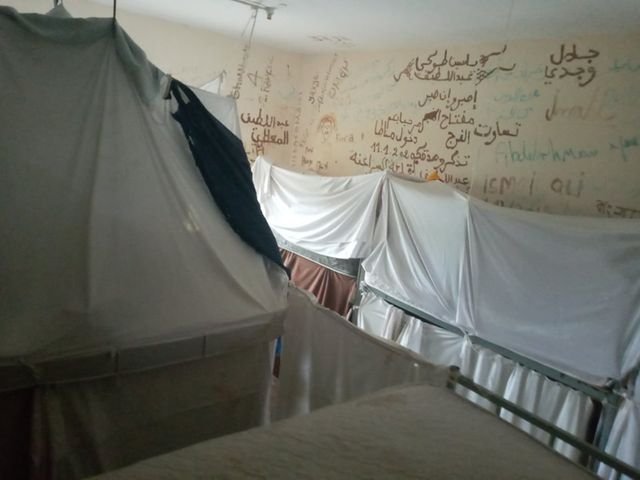 Testimony from inside Safi barracks
This week, a 27-year-old migrant from Morocco, "A. A.", contacted InfoMigrants on Facebook from the Safi barracks. "We are in a miserable condition and … lack the most basic rights to live," he wrote.
"We are held for 16 months… (some people) suffer from serious physical and psychological diseases to the extent that (they) tried to commit suicide several times. We have abstained from eating for several days," A. A. continued.
A.A. wrote that Moroccans are held longer in detention than migrants of other nationalities. "We wanted to get out of bail, but (they) refuse us."
Upon request, A.A. sent us pictures of his present location – something he had to do in secret because, as he told us, migrants at the barracks are not allowed to have phones. "We have this for a phone that we entered hidden without their knowledge."
Reports by the Times of Malta have also mentioned that phones are forbidden and that the government has referred to telephone sets in the center. It appears that private phones are confiscated upon arrival.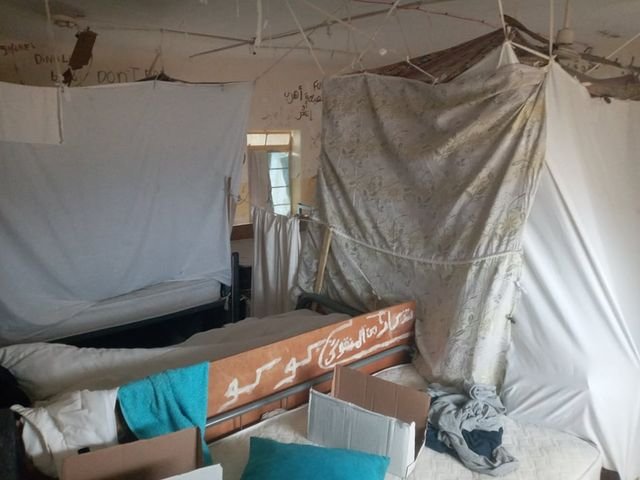 Conditions improving
Calleja Chehab did not say whether the IOM was aware of reports of self harm and suicide attempts. She said that it is possible to have particularly vulnerable individuals transferred out of detention centers and "the mechanisms were working quite well to assess (such) cases."
Calleja Chehab also confirmed to InfoMigrants that the agency believes "detention should be a measure of last resort," but she agreed that migrants continue to be held in closed facilities.
"I can say that recently increased recruitment and training of staff has improved conditions and there's been a decrease in the number of people detained, which has eased overcrowding," Calleja Chehab said.
"IOM is working closely with international and non-profit organizations that have access to these centers," she added. Access was suspended during 2020 due to the COVID-19 outbreak.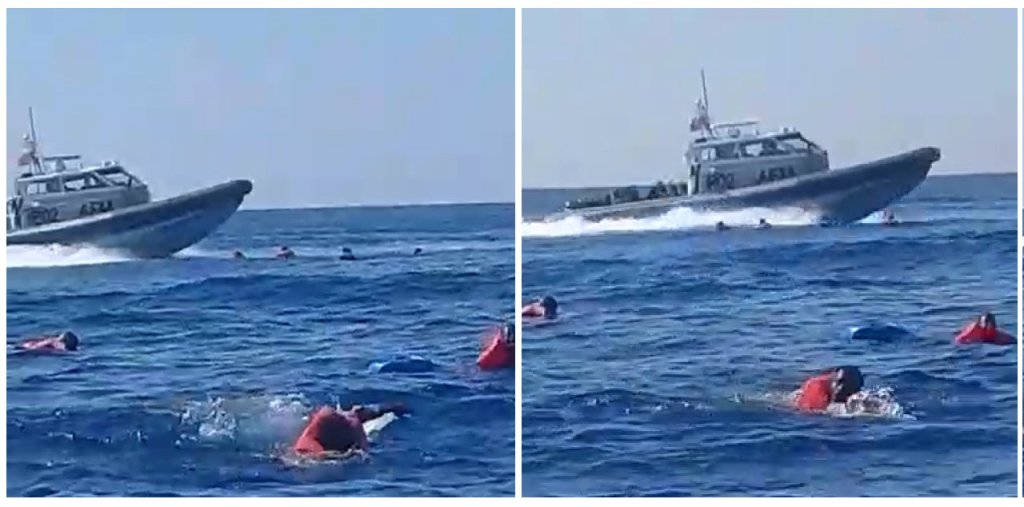 COVID risk or pretext?
From Safi barracks, A. A. told InfoMigrants "We do not know how long this suffering will continue," and from his messages on Facebook, as well as those reported by the Times of Malta, many migrants do not even know why they are being detained.
Some of those in detention are migrants who are due to be deported. According to Calleja Chehab, other grounds for detention include the risk of absconding and public health. This is despite the fact that on arrival, migrants receive a medical check and spend two weeks in quarantine.
During 2020, Malta declared that the pandemic meant that it was not a safe port to disembark rescued migrants, resulting in ships being denied permission to dock and people being detained on ferries off the Maltese coast. This was heavily criticized by rights groups like Amnesty International, which accused Malta of using the virus as a "pretext."
The country was already in the firing line because it had been implicated in the so-called "Easter Monday pushback" – an incident in which 51 people were returned to Tripoli after being rescued in Malta's search and rescue zone. Five people were dead when the boat reached Libya. The government's involvement provoked a strong rebuke from the Council of Europe's Commissioner for Human Rights as well as condemnation from other rights groups, including Amnesty.
Integration efforts
For asylum seekers and those who have received protection in Malta, and who are not held in detention, things may be improving, however. According to Calleja Chehab, state and non-profit groups as well as UN agencies are involved in several programs to support migrants' integration and inclusion.
The IOM is working on projects to integrate migrant children into the national school system, as well as on language and cultural integration. "Over recent years, this has definitely improved," Calleja Chehab said. "I think that the government is spending quite a lot of time and energy in making a more comprehensive integration strategy."