The Greek government has called on the European Union to help ensure the return of 1,450 failed asylum seekers currently in camps on the Greek Islands to Turkey "on the basis of the EU-Turkey deal".
Turkey has been refusing to take back migrants who were denied asylum in Greece since it halted the process in March because of the coronavirus pandemic. The Greek migration ministry however pointed out that Turkey was blocking the transfer "despite possibilities to test them for an infection," dpa reports.
Migration Minister Notis Mitarakis said Thursday that his government had submitted a "request" to the European Commission and the EU border agency Frontex "for the immediate return to Turkey" of just under 1,500 "third country citizens who are not entitled to international protection."
"We expect Turkey to accept the relocation of migrants on the basis of the joint EU-Turkey declaration," Mitarakis said. The minister also said that Turkey should do more to prevent migrant boats from departing its shores.
EU-Turkey deal
The so-called EU-Turkey deal, drawn up in 2016, laid out rules for the distribution and relocation of migrants entering Greece. It stated that all migrants who arrive on the eastern Greek Aegean islands would be returned to Turkey if their asylum application was rejected. In return, Turkey received billions of euros in aid to support the around 3.6 million Syrian refugees it is hosting.
While the EU-Turkey deal sharply reduced the flow of migrants to Europe, it has also been the cause of conflict between the signatories. Ankara has long accused the EU of not fulfilling its end of the bargain and not providing the payments in time. Turkey meanwhile continues to host the largest number of refugees worldwide.
"Europe needs to establish a common mechanism to address this issue within the new Migration and Asylum Pact, as well as implementing the necessary legal and operational mechanism for achieving returns," Mitarachi said in a statement.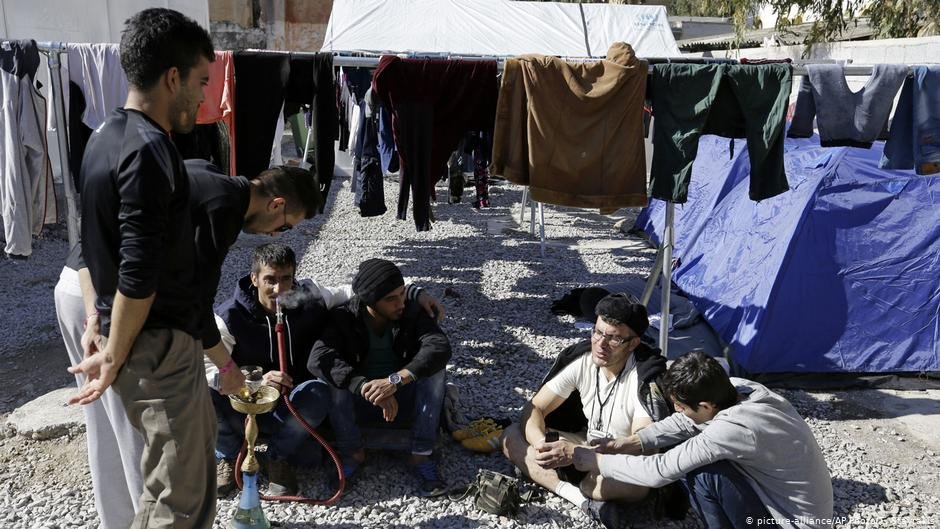 Migrants on Lesbos, Chios, Samos and Kos
From the group of migrants that Greece is pushing to return, 995 are in Lesbos, 180 in Chios, 128 in Samos and 187 in Kos, the migration ministry said, according to reports published by AFP. Their applications had been "conclusively" rejected on appeal, the ministry added.
The last returns of migrants to Turkey reportedly took place in early 2020; before Turkey had halted the process, 139 people were returned between January and March.
Currently, there are about 17,000 migrants and refugees on the Greek islands in the eastern Aegean Sea, according to Greek asylum authorities. The number has fallen significantly since last year: In early 2020, some 42,000 migrants were living on the islands of Lesbos, Chios, Samos, Leros and Kos in overcrowded camps.
While thousands were relocated to mainland Greece or to other European countries since then, new migrant arrivals from Turkey have also fallen considerably in 2020.
with AFP, dpa, Reuters