In a year that saw over 20,000 migrants arrive on the Canary Islands, Spain's maritime rescue service Salvamento Marítimo saved more than 650 migrant boats. InfoMigrants spoke with the agency about its strategy for responding to distress calls, coordination with Morocco and what we can expect this year.
23,023 migrant arrivals to the Canary Islands were recorded last year, almost six times as many as in the previous two years combined. The migration route from Africa to the Spanish archipelago is one of the deadliest in the world, with more than 600 deaths and disappearances in 2020.
While many of the 745 boats that arrived on the archipelago in 2020 set sail in nearby Morocco and the disputed territory of Western Sahara, some started the crossing more than 1,000 kilometers further south in Mauritania or Senegal. Boats in distress on their way to the Canary Islands are often rescued by one of the distinctively orange vessels of Salvamento Marítimo, or Sasemar, Spain's maritime rescue service.
On the Canaries, Sasemar has two maritime rescue coordination centers (MRCCs) with more than a dozen rescue vessels and 260 staff and crew. InfoMigrants spoke to Roberto Basterreche, who has been heading the MRCC Las Palmas for over ten years, at the end of December.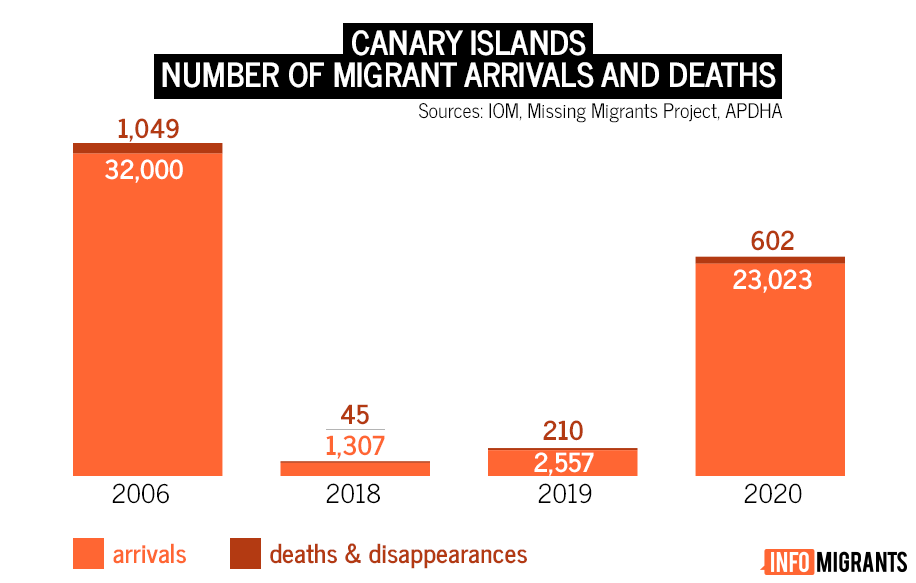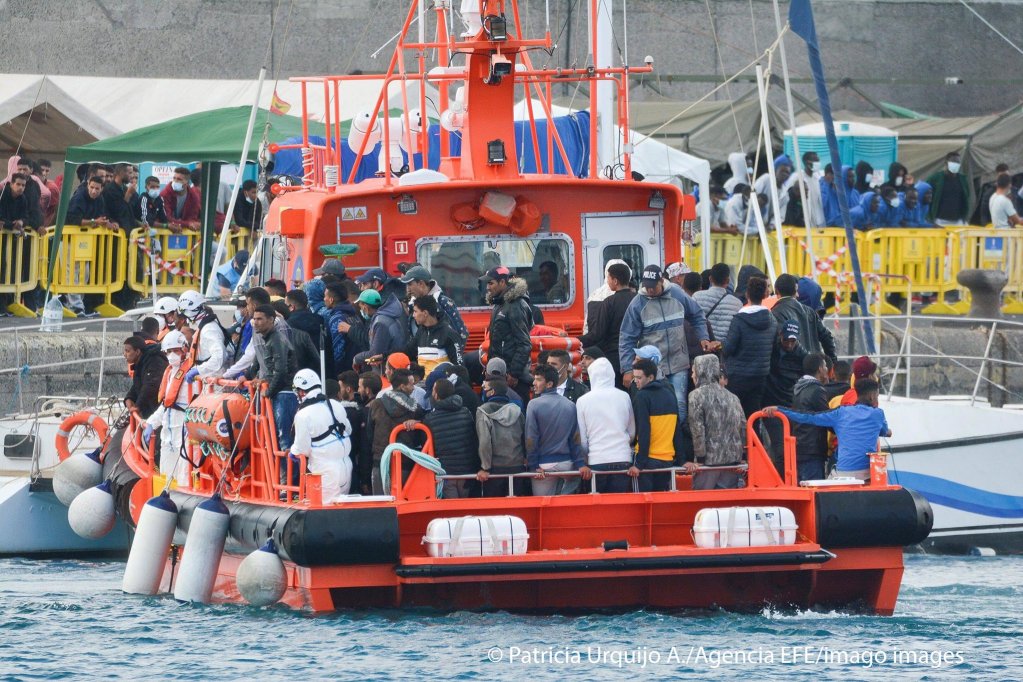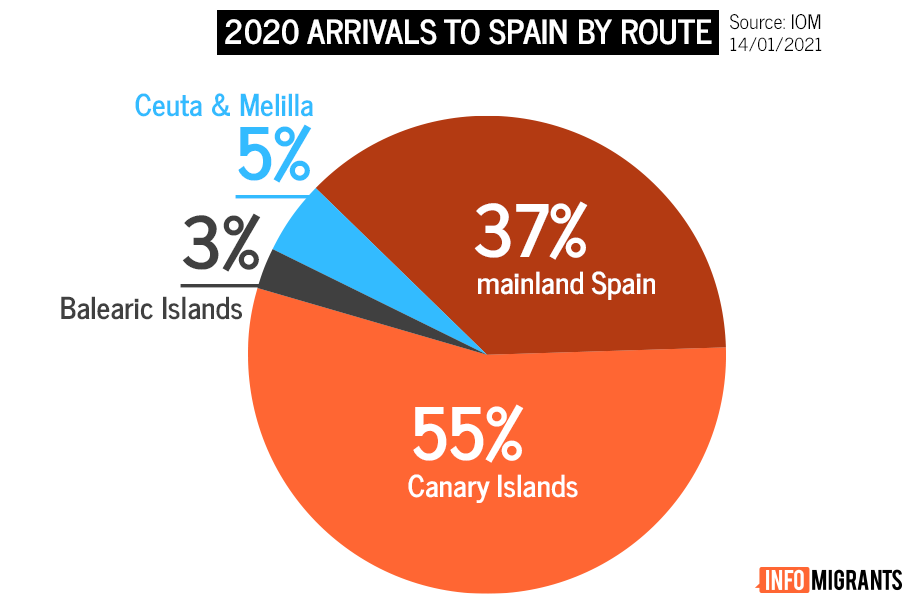 The interview, which has been edited and condensed for clarity, was conducted by InfoMigrants' Benjamin Bathke.
InfoMigrants: According to the International Organization for Migration, 745 migrant vessels arrived on the Canaries last year, 416 in October and November alone. Was there ever a time when the number of emergencies overwhelmed your rescue capacities?
Roberto Basterreche, Las Palmas MRCC: We attend to all the distress calls we receive and take care of everybody who is at risk at sea. Mind you, many vessels aren't calling for help, so the number of distress calls is not as high as the number of boats. And if we receive distress calls from them via NGOs, we often don't know where the boats are. 
It's nevertheless important to note that each migrant boat on the Atlantic trying to reach the Canary Islands is in danger. We don't help them because they are migrants, we help them because they are in a poor safety situation. To us, they are all in distress, from the beginning of their journeys. 
We have plenty of assets on the Canary Islands to save people at sea: 13 lifeboats, consisting of ten Salvamar class rescue vessels, the smallest at 21 meters, three longer Guardamar class rescue vessels and two large, over 60-meter long salvage vessels, or tugboats. We also have two helicopters and one aircraft.
Read more: Boat migrants instead of holidaymakers - how is the Canaries' tourism industry coping?
How do you normally find out that a migrant boat is in distress?
We only receive very few distress calls from migrant boats directly. The most common situation is when we get forwarded distress calls from Guardia Civil, which have several radar stations on the Canary Islands capable of detecting migrant boats. On some days in 2020, Guardia Civil called us several times a day.
We also receive calls from non-governmental organizations Caminando Fronteras and Watch the Med [Alarm Phone], which are contacted first by boat migrants' concerned relatives in their home countries in Africa. Once the NGOs have informed us, we deploy the airplane to try to find the migrant boats.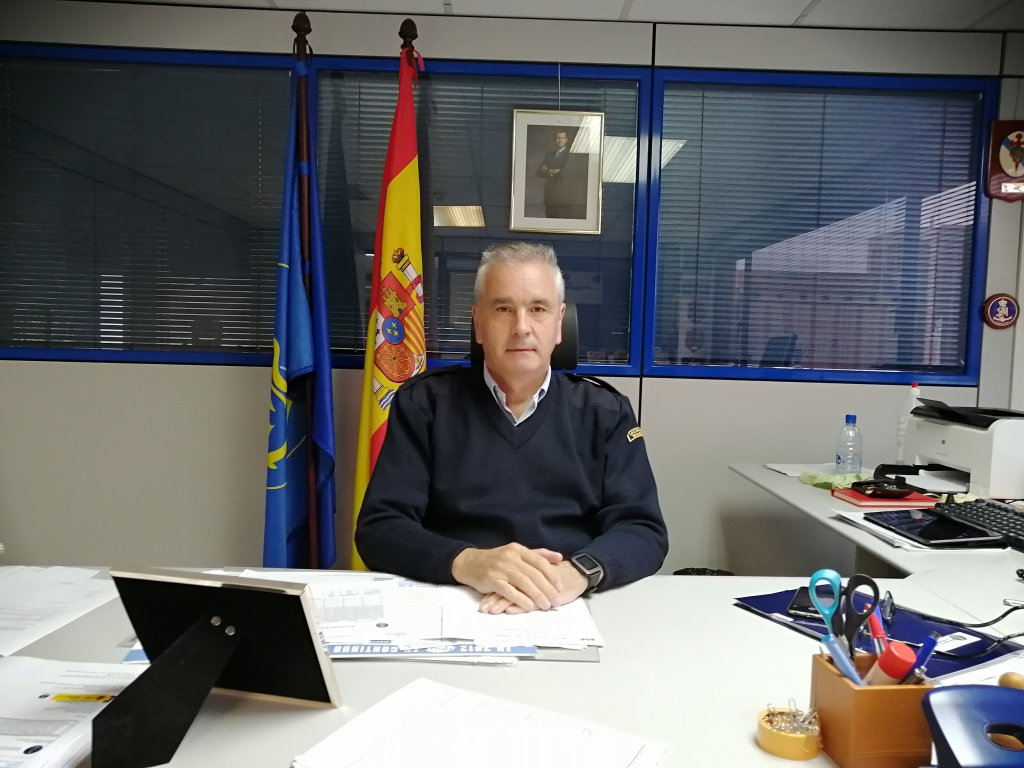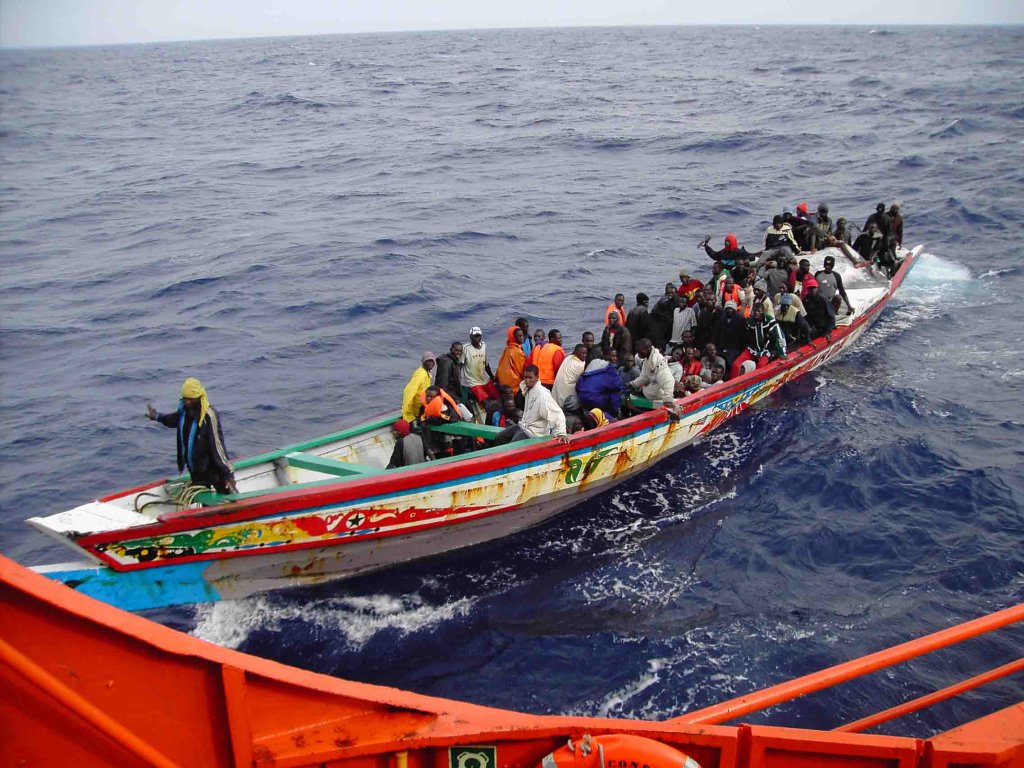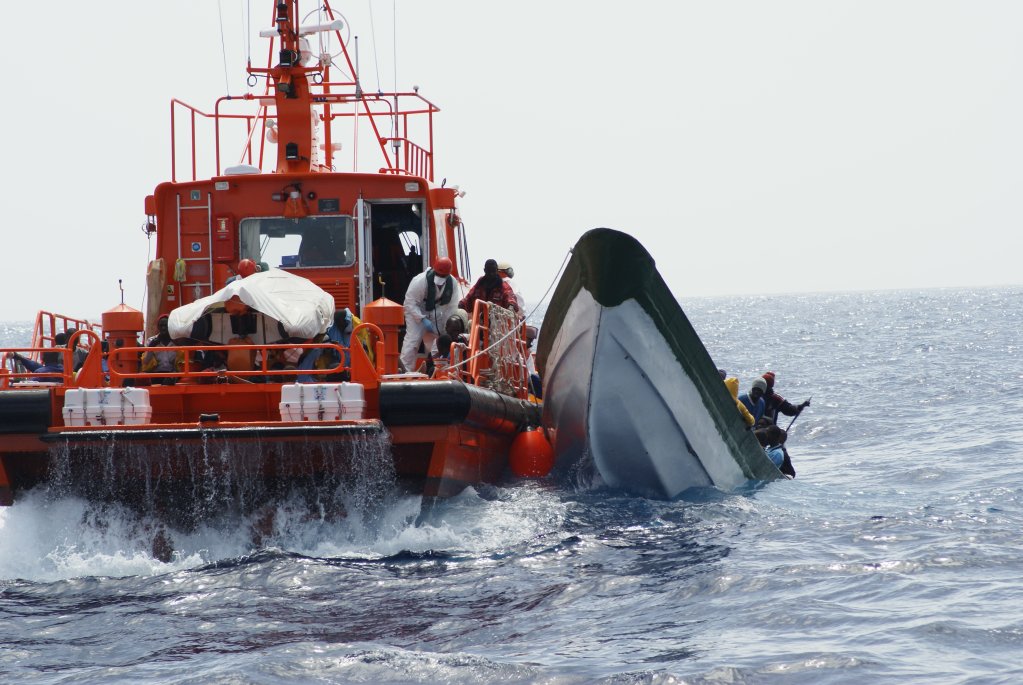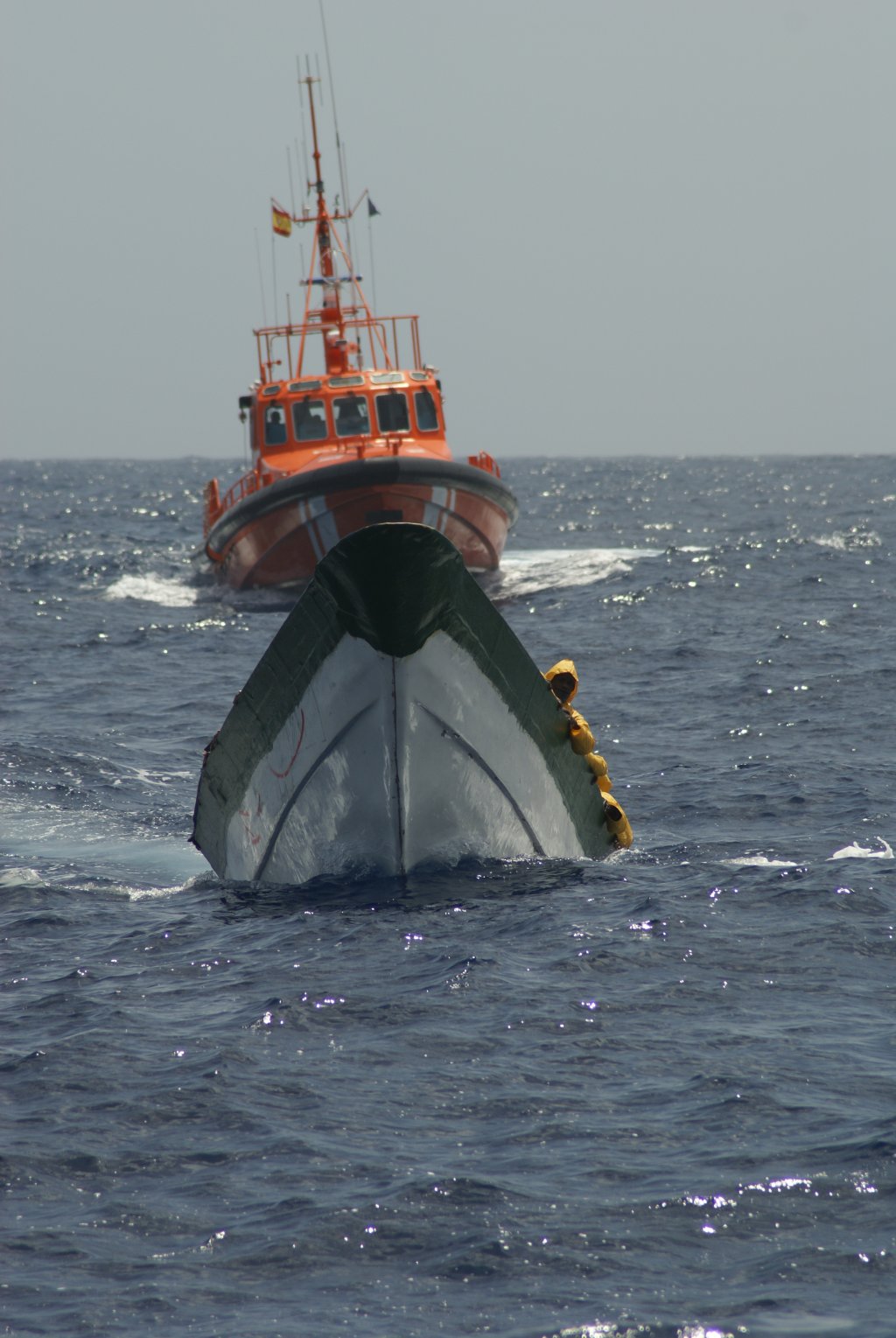 The relatives usually place the distress calls when the migrants are no longer in the Moroccan SAR zone [search and rescue zone], so around 12 or 24 hours after their departure. They wait because they don't want their relatives on the boats to be intercepted and returned to Morocco.
In normal conditions, we are not patrolling. We only deploy the assets after we receive a distress call. Last year, however, especially when the number of migrant arrivals spiked in October and November, we also sent the aircraft on patrol missions.
How many rescues did the distress calls result in in 2020? Can you describe a few examples?
In total, the MRCC Las Palmas coordinated and carried out 646 rescues of migrant vessels with 18,304 rescuees last year. Of that total, we brought nearly 90% to the dock in Arguineguín on Gran Canaria. Other rescuees were brought to Tenerife, Lanzarote and Fuerteventura. 23 of the 646 rescues were done by Morocco, which means those migrants were returned there. The MRCC Tenerife coordinated and conducted a further 20 rescues with 1,112 people.
The farthest we sent a rescue boat out last year was 175 nautical miles, or some 324 kilometers. The direction was south from Gran Canaria. And there were three or four cases of a merchant vessel rescuing migrants, one as far as 300 nautical miles, or around 550 kilometers away from the Canaries. We coordinated with the merchant vessels.
Read more: Spain closes controversial dock camp for migrants on Gran Canaria
Can you describe the average boat you salvaged?
We have to differentiate between boats from sub-Saharan countries like Senegal and boats that arrived from Morocco. On the average sub-Saharan boat, we found 41 people; the average for a boat from Morocco was 23. The boats themselves are quite different: The vessels whose passengers set off from Morocco or Dakhla in Western Sahara are commonly known as pateras. They are wooden and six to eight meters long. However, the boats that start in the Western Saharan city of Laayoune, which is only 150 kilometers away from Fuerteventura, are usually rubber boats, not pateras.
The vessels typically used by people from Mauritania, Senegal and other sub-Saharan countries are referred to as cayucos. Their lengths range from 12 meters -- the average cayuco from Mauritania -- to about 20 meters in case of cayucos from Senegal. So they are up to three times as long as pateras. The engines of cayucos are usually reliable and allow speeds of around six knots, or 11 kilometers per hour. So a cayuco can travel more than 200 kilometers per day.
Whether the migrants sustain injuries during the crossing depends on the sailing conditions. If the trip takes longer than expected, for instance because of bad weather or because they got lost, they can suffer from dehydration, weakness, hypothermia and sometimes burns from the gasoline. But if the trip goes as planned, the migrants tend to arrive in quite good condition, like those who set sail from Dakhla, which is around 450 kilometers south of Gran Canaria, They usually arrive after two days. I have even seen people disembark by themselves very well after a four-day trip that started in Mauritania.
Have you observed a correlation between weather conditions and number of arrivals last year?
Most arrivals since September have been Moroccans, who in this region tend to cross during good weather. For them, weather conditions play a bigger role in regards to when to leave than for Mauritanians or Senegalese people, whose trip can take ten days or longer, so you can imagine that the weather can change a lot.
I think other factors play a role as well. Before the pandemic, for instance, many Moroccans were deported, so they tried to land on our shores by themselves undetected. This is why the popular entry point in 2019 and before was the northwestern part of Lanzarote, which is the northeasternmost island of the archipelago. Some of them escaped the police controls by taking refuge at relatives who live here. But as you know, repatriation flights to Morocco and Mauritania have been suspended due to COVID-19. So they cannot be returned to Morocco now.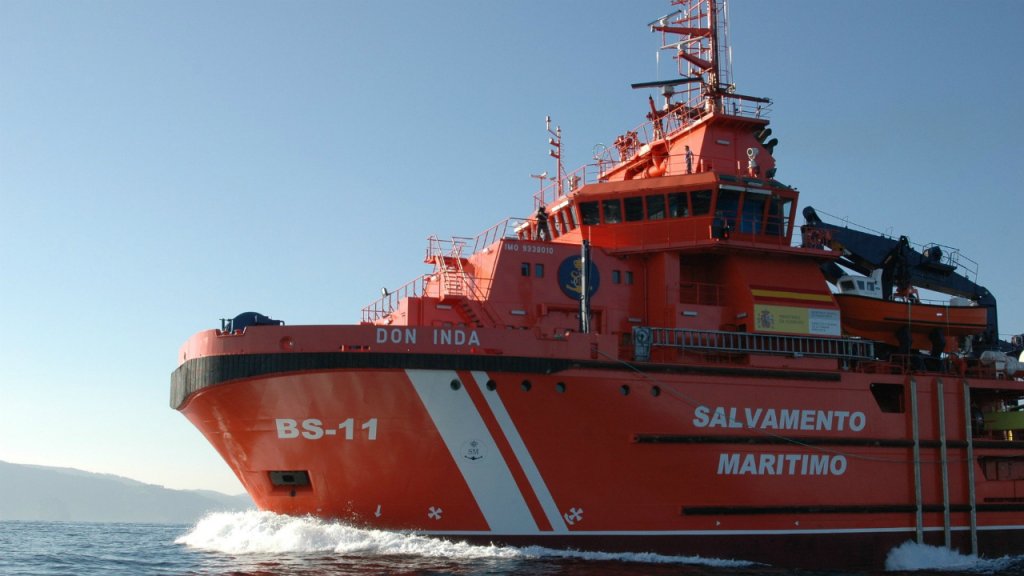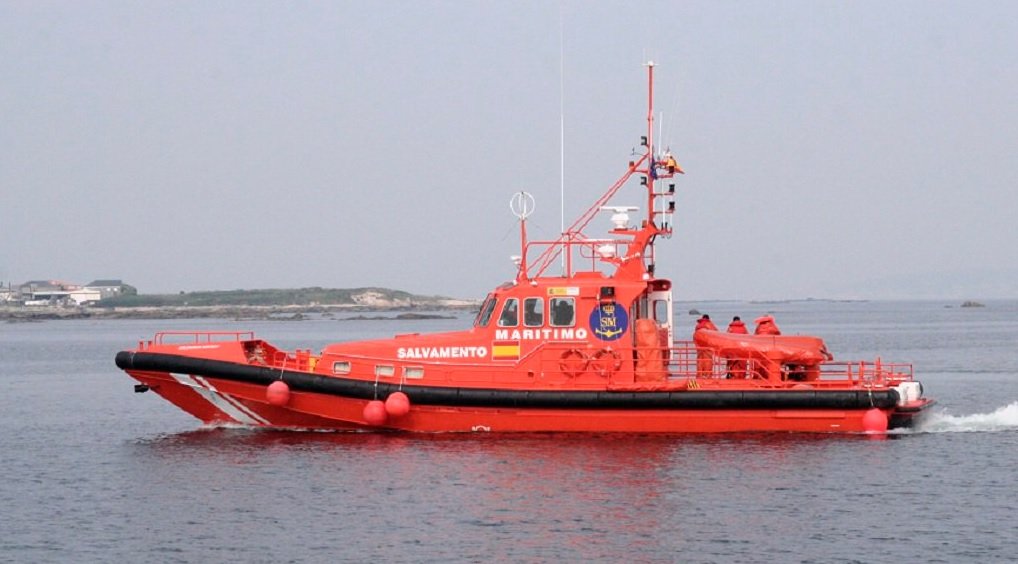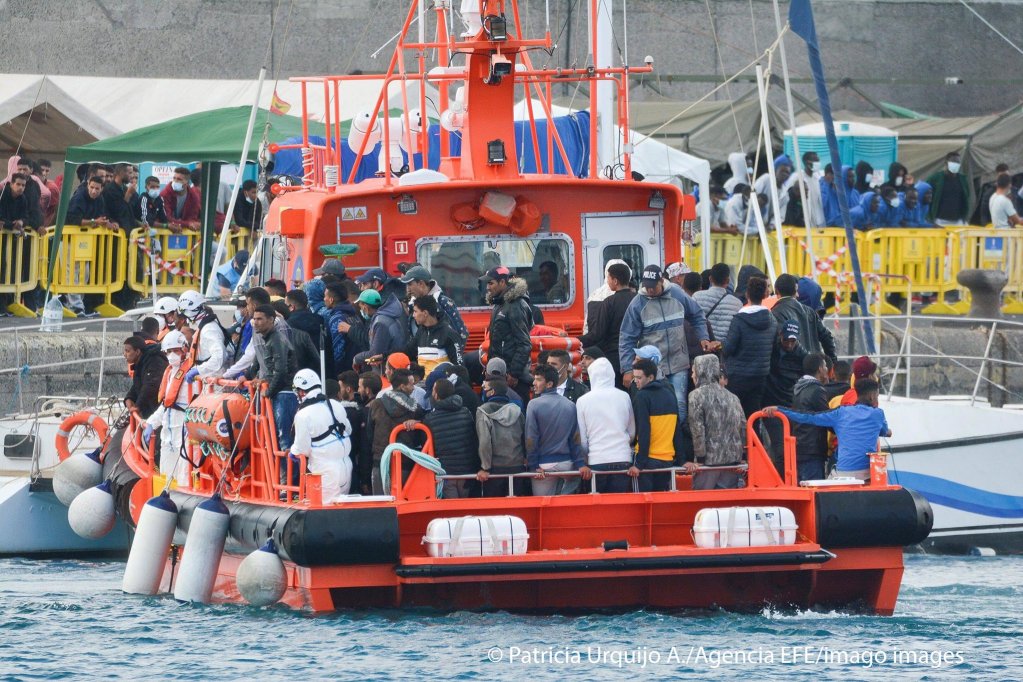 Read more: Leaving Senegal - 'Three of my friends died at sea. I set off the day after.'
Do you expect the number of arrivals in 2021 to decrease?
In previous years which saw high numbers of arrivals -- like 2006 when some 32,000 people came here -- the government took some measures in the countries of origin, so the migration flow moved to a different region. So if they manage to stop the departures of migrant boats in countries like Morocco, Senegal or Mauritania, the migration paths could change. We will see how the situation develops.
Aforementioned NGO Caminando Fronteras partly blamed the rise in migrants' deaths at sea in 2020 on a "lack of coordination" between the nations that operate rescue services in the region -- Spain, Mauritania, Senegal and Morocco -- that allegedly led to delays in launching rescue operations. What do you make of this criticism?
Each country is responsible for its own search and rescue (SAR) zone. The SAR zone of the Canary Islands overlaps with that of Morocco. Once we have a distress call from a vessel in this overlap area, we act. If we receive a distress call from a boat that's in Morocco's SAR zone, Morocco is best suited to respond and provide assistance. In those cases we communicate with Morocco by passing the information to our headquarters in Madrid, which deals with international matters. They talk to Rabat, and Rabat communicates with its available assets like the Royal Moroccan Navy, which in turn provides assistance when the boat in distress is still in the Moroccan SAR zone.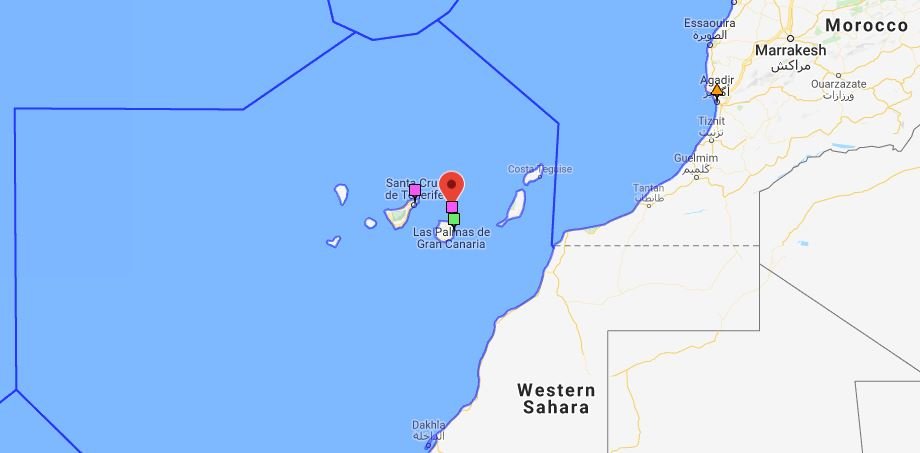 This way of communicating sounds time-consuming. Are you positive this doesn't cause delays? 
We are not delaying, never. There have been no delays from our side. I cannot comment on what happens in the Moroccan SAR zone. We had a lot of arrivals of migrant boats last year. It gets problematic once they leave the coast. They might be overloaded or have no means of communication, or they could capsize. It's complicated.
Correction note: An earlier version of this article misstated the number of years Roberto Basterreche has been heading the MRCC Las Palmas. It's almost 11 years, not 25 years. He started working for Salvamento Marítimo 25 years ago and has been in charge of the MRCC Las Palmas since March 2010.