Instead of going to classes and learning lessons for life, migrant children on the move are often stuck simply trying to survive. In Bosnia, some have to help their parents scheme their escape into the EU instead of enjoying their childhood.
The concept of schooling has been challenged in many ways in the past year. Since the beginning of the COVID-19 pandemic, pupils around the world have had to adapt to new ways of learning.
But for some, the idea of going any kind of school at all is an elusive figment of imagination. Refugee and migrant children around the world are particularly vulnerable in this instance; their frequent movements between countries and regions mean that they do not get enjoy any kind of continuity in their lives, let alone settle at a school.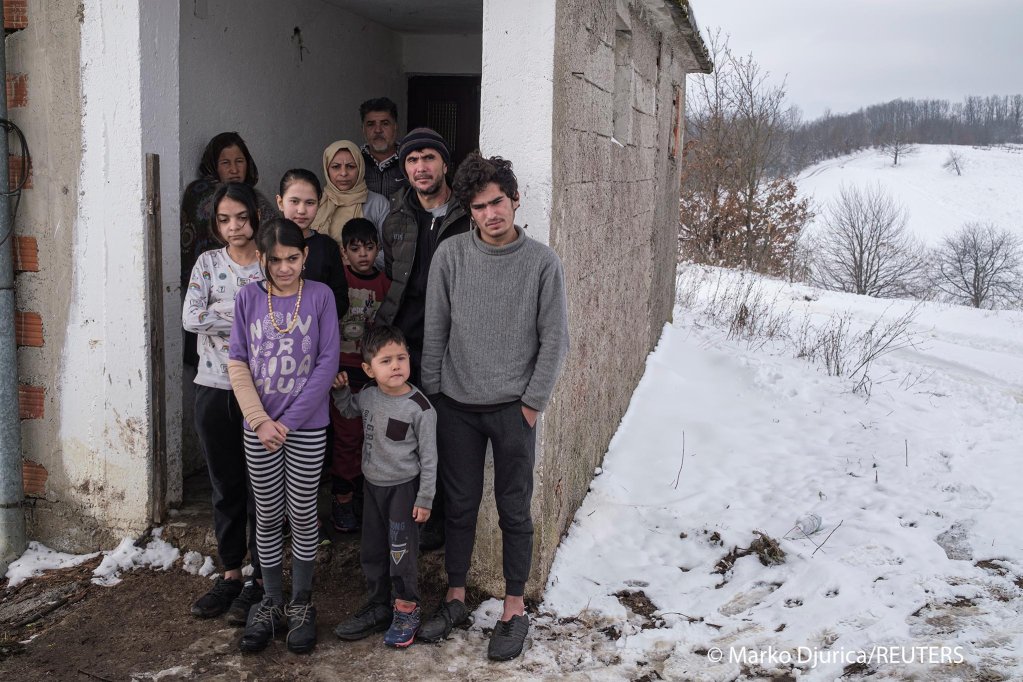 In northeastern Bosnia-Herzegovina, hundreds of migrants and their children live hidden away in the woods near the country's border with EU-member state Croatia. There, they have little shelter in the midst of the country's harsh winter months, surviving from day to day. There's no housing, no healthcare, no school.
Read more: Refugees stuck in hopeless situation at EU border in Bosnia
In the border town of Velika Kladusa, 11-year-old Zeinaf Jabar learned some English despite these inhumane conditions. She picked up important and useful phrases while she and her family were still in Greece. She tries to help her parents and two siblings communicate with whatever little English she knows. 
"I stay here, don't go (to) school," the Iraqi girl told the Reuters news agency, before adding: "We just go Game and come back, go Game and come back."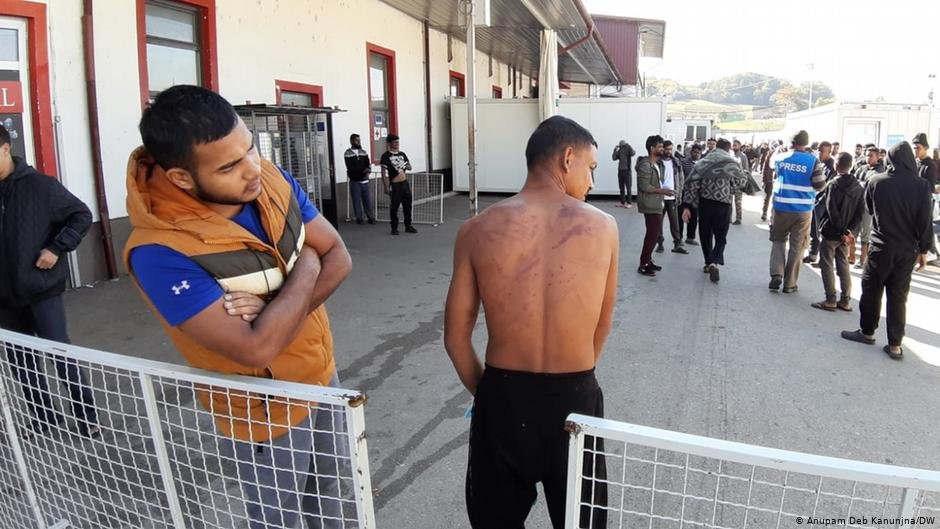 Violent push-backs
Zeinaf is hardly talking about a regular kid's game when she says "Game." The term has rather come to represent the repeated attempts of migrants to cross the border into Croatia, where they expect to have a better life in the wealthy countries of western Europe. 
Those attempts are often brutally thwarted by Croatian border guards, who allegedly do not shirk away from using violence and force in trying to illegally push back the migrants into Bosnia. The scenes are traumatic for everyone especially children.
Read more: EU says Bosnia must act to save lives of migrants and refugees
Zeinaf and her family have just recently experienced their most recent unsuccessful attempt of crossing the heavily fortified border. During that clandestine journey, Zeinaf's father, Husein Halaf Jabar, was reported hit in the stomach by a Croatian police officer. 
"Look here, she's ill, he's ill, everyone's ill," the 52-year-old said, pointing at his children. "What fault is it of ours with all these children, where are our human rights?"
Croatian authorities meanwhile continue to deny these kinds of allegations.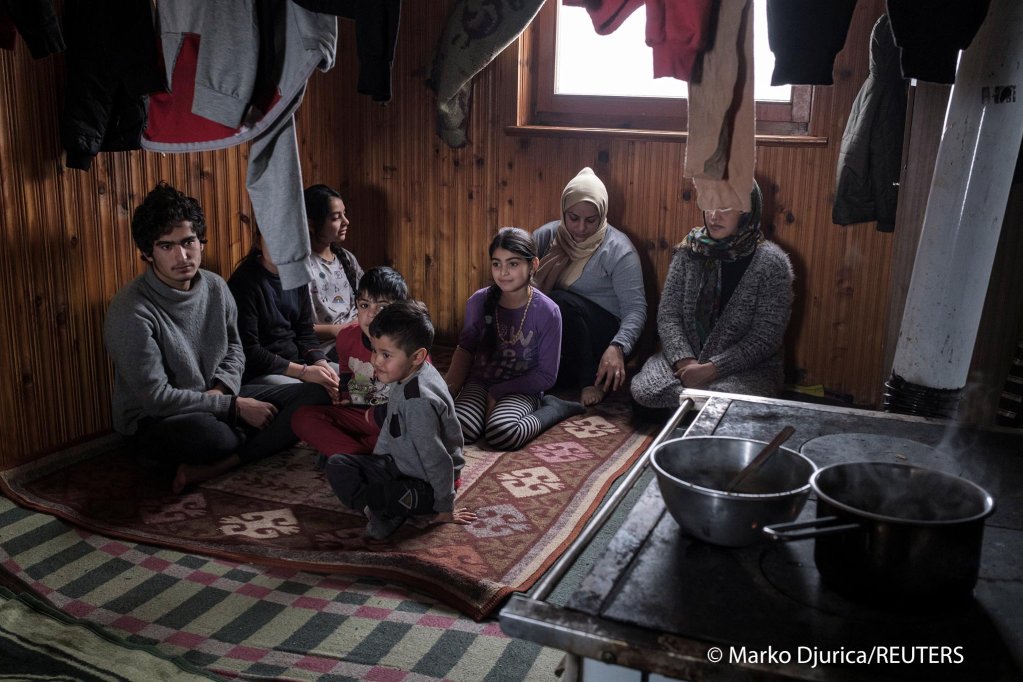 Suspended in limbo
The family left Iraq three years ago, and is now living in a room in a deserted house near the border. They share the space with another five-member family from Afghanistan.
They are among some 8,000 migrants from around the world who remain stuck in Bosnia, unable to move on with their lives. Many hide out in structures that were destroyed or at least badly damaged during the Bosnian war in the 1990s -- as is the case with the Jabar family. They will all remain suspended in limbo until one day they might succeed at the "Game."
Until then, there will be no advancement for the Jabar family or any of the other migrants living in Bosnia from Asia, the Middle East and Africa. Still, it could be worse: While the Jabars have somewhat of a roof over their heads, many migrants resort to living in tents in the woods.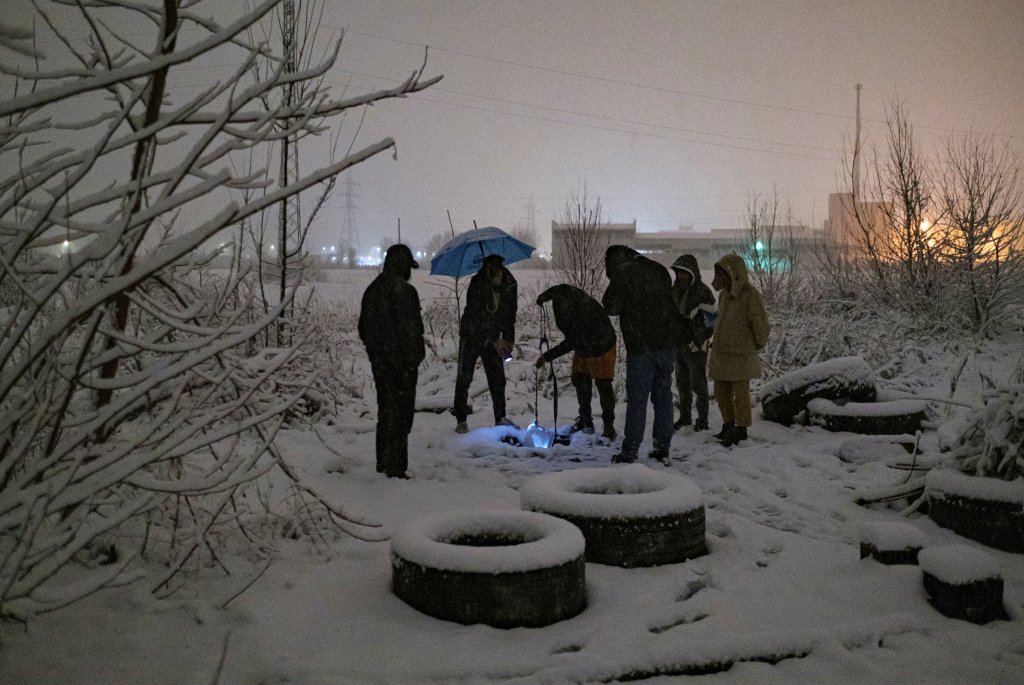 Waiting for better days
Migrant aid groups and humanitarian agencies have repeatedly raised the issue of trying to help the 8,000 migrants stuck in Bosnia, but with little success. The Balkan nation is strapped for cash, and cannot find any consensus in its parliament on how to move forward on the migration issue. Instead of help from the government, migrants have had to rely on charities to provide them with the bare necessities.
The International Organisation for Migration (IOM) delivers food rations to the Jabars and the Afghan family in their shared room each day. But they only get to have a warm meal made from those supplies if on any particular day they have enough firewood or other material to burn.
Zeinaf meanwhile keeps hoping for better days, when books and papers aren't used for making fires but to learn lessons in a classroom.
This article is based on reporting from Reuters.