Aid workers are increasingly alarmed about the worsening situation of the some 1,500 migrants stuck in northwest Bosnia, hundreds of whom are staying in abandoned buildings and makeshift forest settlements with little access to aid. InfoMigrants spoke with German streetwork doctor Gerhard Trabert about his patients' physical and mental health, a lack of cooperation at the expense of the migrants and what ought to happen next.
Over the past 20 years, Gerhard Trabert has done no fewer than 34 medical aid missions abroad in countries and hotspots including Afghanistan, Syria, Ethiopia, Sri Lanka, Indonesia and Lesbos.
In 1998, the German doctor and social worker founded the aid organization "Armut und Gesundheit in Deutschland" ("Poverty and Health in Germany"), whose medical streetwork approach is to seek out homeless people so they get access to health care. For his accomplishments and services, he received Germany's Federal Cross of Merit in 2004 and was named professor of the year in 2020, among other awards.
Trabert's latest mission took him to northwest Bosnia and Herzegovina, where the living conditions of the some 1,500 migrants stranded in the Una-Sana canton are becoming increasingly miserable and dangerous. For months, they have been staying there without access to the most basic necessities.
Despite not receiving an official permit to deliver medical care, Trabert and his team managed to treat some 170 people in Bihać, the administrative center of the Una-Sana canton, and several other hotspots in the region over the course of eight days.
InfoMigrants spoke to the 64-year-old in mid-January, three days after he returned from his trip to Bosnia. The interview, which has been edited and condensed for clarity, was conducted by InfoMigrants' Benjamin Bathke.
**************************
InfoMigrants: The experiences you had in Bosnia must still be very present. What is going through your mind now that you're back in Germany?
Gerhard Trabert: Seeing people living in ruins without access to food, water and medical care at freezing temperatures in shabby blankets and mattresses, who make open fire to somehow keep warm; seeing the migrant camp Lipa that's still not functioning -- all this makes (you) melancholic, sad and angry because these conditions shouldn't, they mustn't exist; and Europe is failing to act.
It's bizarre that only a ten-hour car drive away from my home, it almost feels like being almost in another world. It also feels bizarre how different and incommensurate priorities can be: While protective measures against COVID-19 are being discussed in Germany, none of these measures exist for migrants and refugees in Bosnia. People complain about not being able to go skiing this winter while migrants live in cold and damp huts full of snow and mud.
All week long we had sub-zero temperatures. After spending three hours in one of the dwellings, we were chilled to the bone. Of course we were able to go where it's warm afterwards, but the notion that these people are living in these conditions 24/7 is unfathomable. It's hard to convey these things if you haven't seen them with your own eyes or sensed it with your own body, if only temporarily.
Can you tell us why you decided to go to Bosnia and what your mission looked like, broadly speaking?
It was a very spontaneous decision after watching all the media reports. We drove down there with two mobile clinics and had contact with our Bosnian partner organization SOS Bihać upfront. We tried to get a permit but decided we could no longer wait and must give it a try. Our vehicles are rolling consulting rooms equipped with an examination couch, medical equipment, medicine, dressing material, and so on. After waiting at the Croatian-Bosnian border for six hours, we were allowed to cross the border, but without our vehicles. A few hours later, we were told we couldn't go anywhere because of the curfew in Bosnia, so they brought us to a nearby accommodation. The next day, it took another five hours to finally enter Bosnia with our vehicles and drive to Bihać.
Our team of five consisted of two nurses, two social workers and myself in the role of a physician. We had brought high-quality, suitable material including sleeping bags usable for down to -15°C, sleeping pads, hygiene articles like diapers and toilet paper and warm underwear. We weren't able to use our mobile clinics, especially in the first few days, because SOS Bihać told us police would come immediately if we show up at a hotspot with the vehicles. So we put as much as we could in our backpacks and walked to the hotspots.
One of those hotspots you described on Facebook is the run-down four-story building in Bihać of what you say used to be an elderly care facility. What did you experience there?
We saw more than 100 Pakistani and Afghan men staying there in the freezing cold, most of them between the ages of 20 and 40. We went from floor to floor, introduced ourselves and offered help. It was so dark we had to use flash lights and headlamps at all times. There was this biting smoke everywhere from the open fireplaces they used to keep somewhat warm and cook food.
Around one in three people had some kind of injury that required medical attention. We treated lots of cases of scabies, which causes bacteria to enter the wound through itching. Fortunately, we had brought special salves and medication needed to treat scabies, which a local pharmacy didn't have. Many people had respiratory diseases and problems with their digestive organs like gastritis due to the cold and their general living conditions. We also saw skin wounds and severe open wounds as well as typical stress disorders like high blood pressure. During our second visit, we changed the bandages.
Experiencing people forced to live like this was very intense. Some people told us they had been staying in the building for over a year, one even said it's been three years. They occasionally try to cross the border, get pushed back and return to the ruin.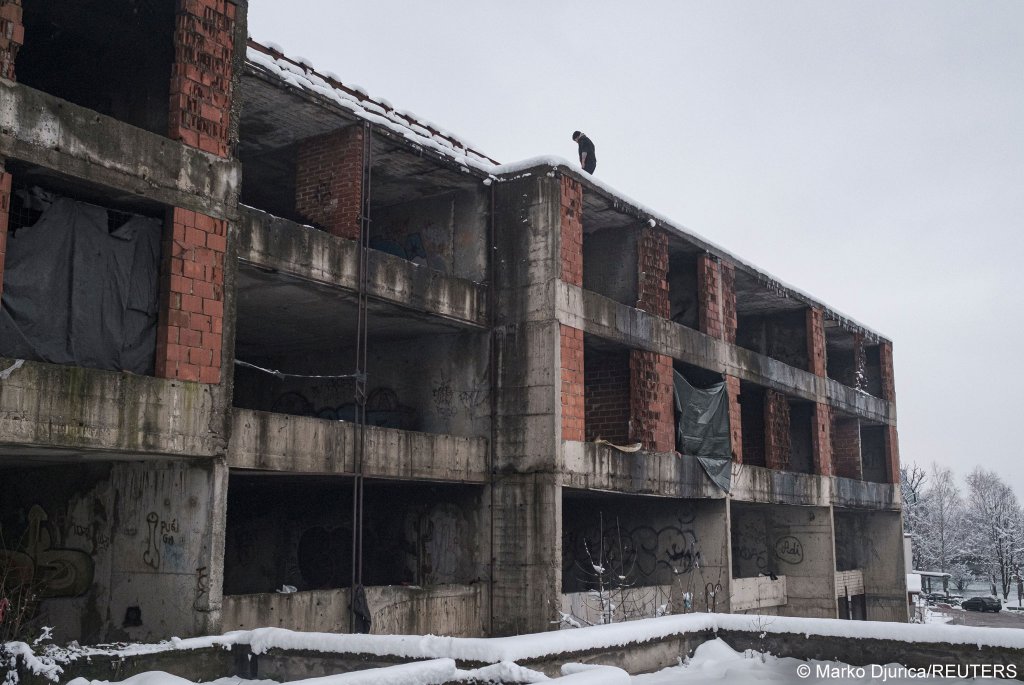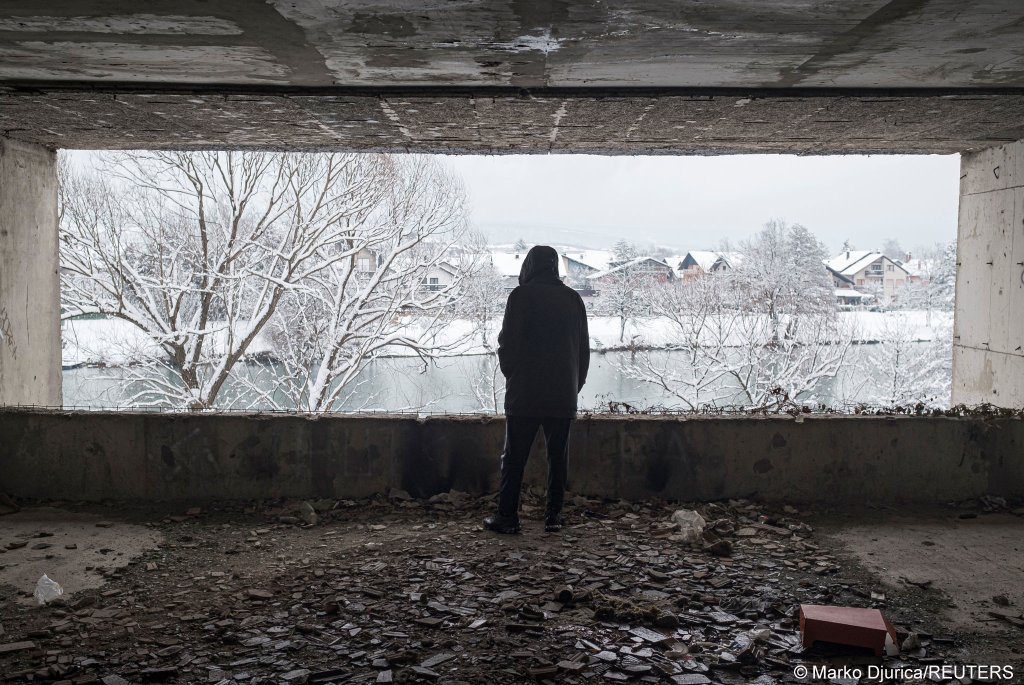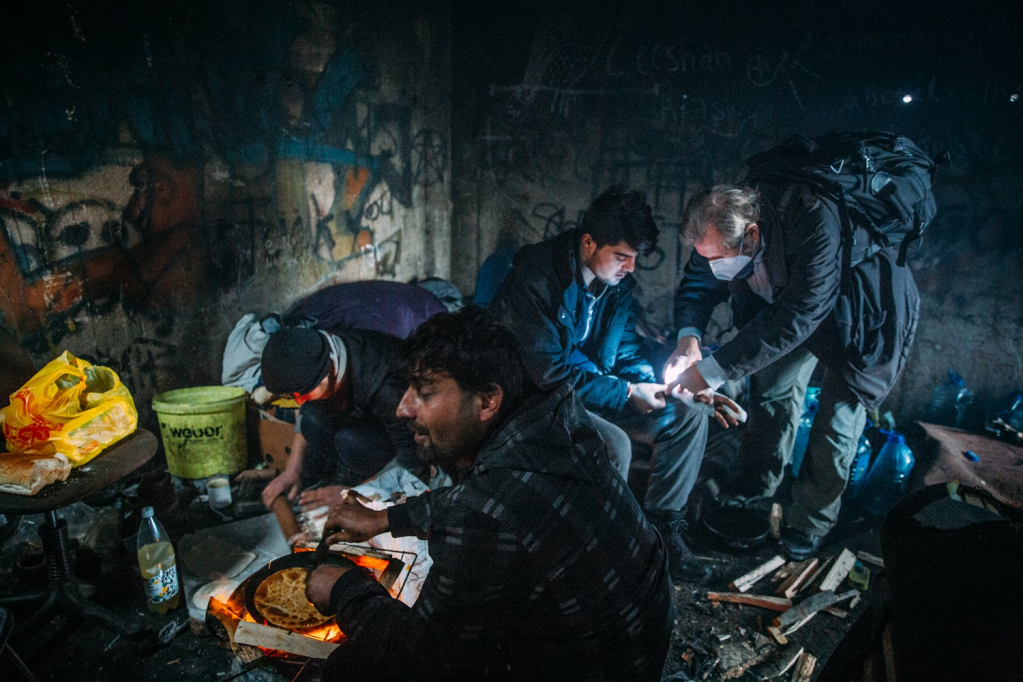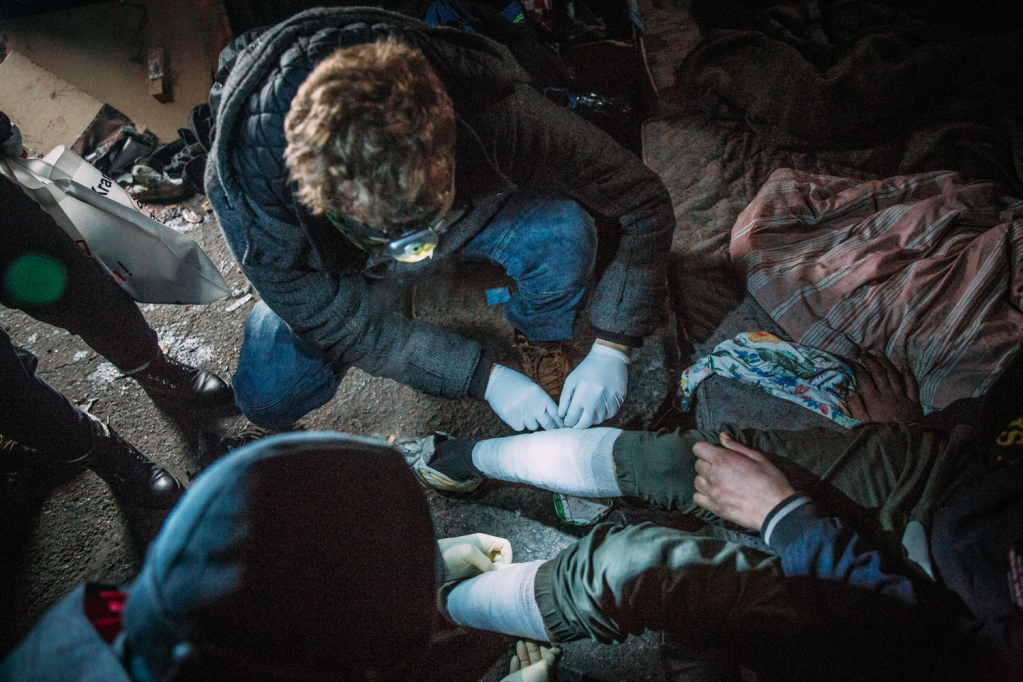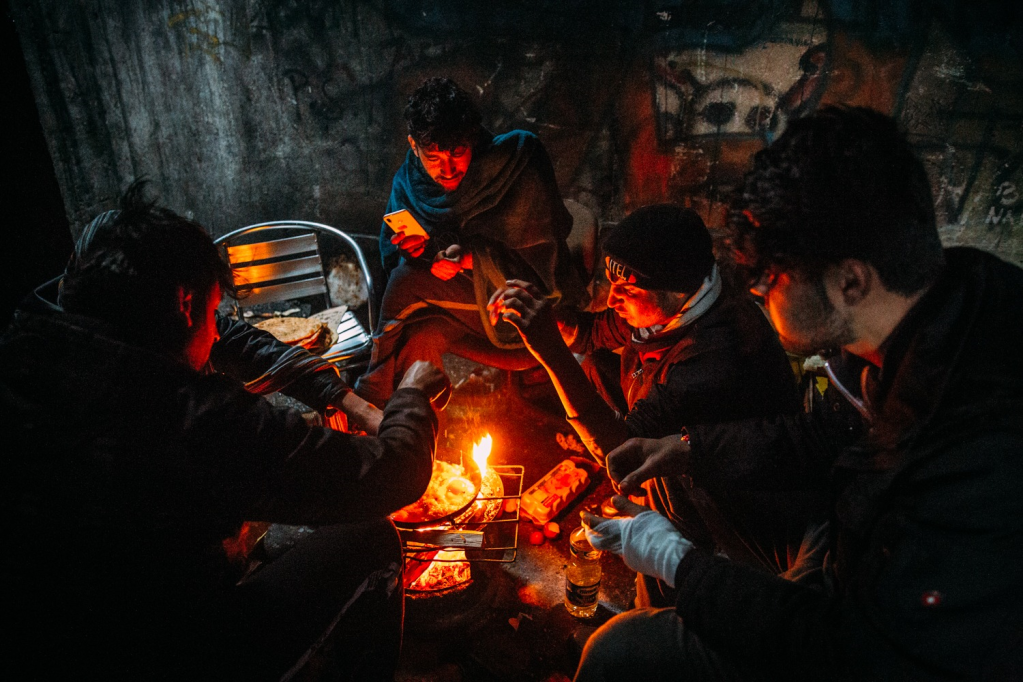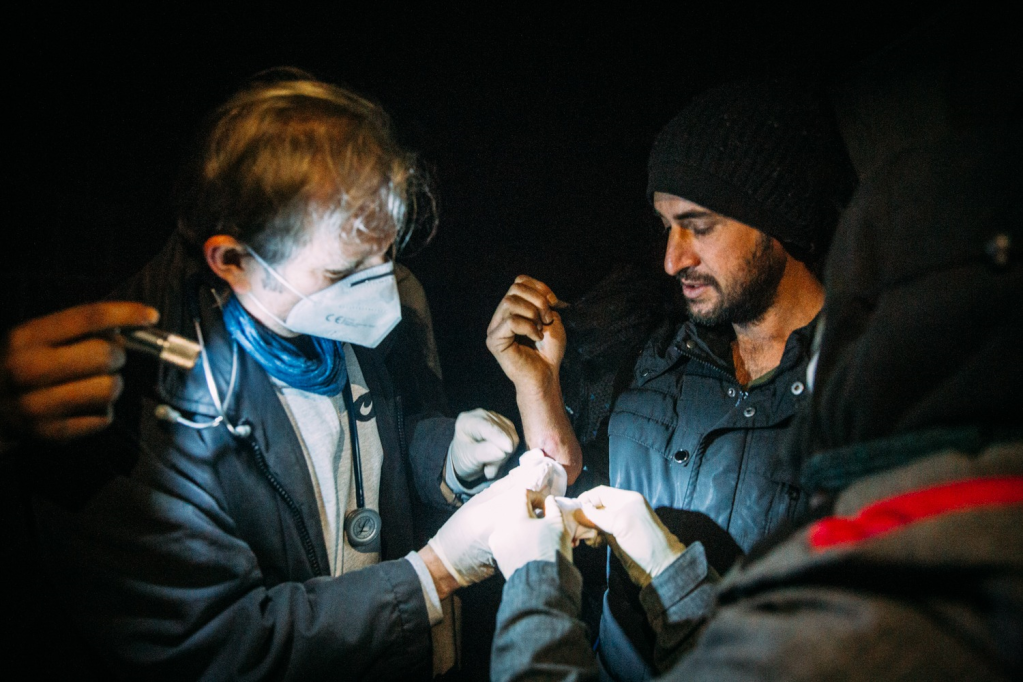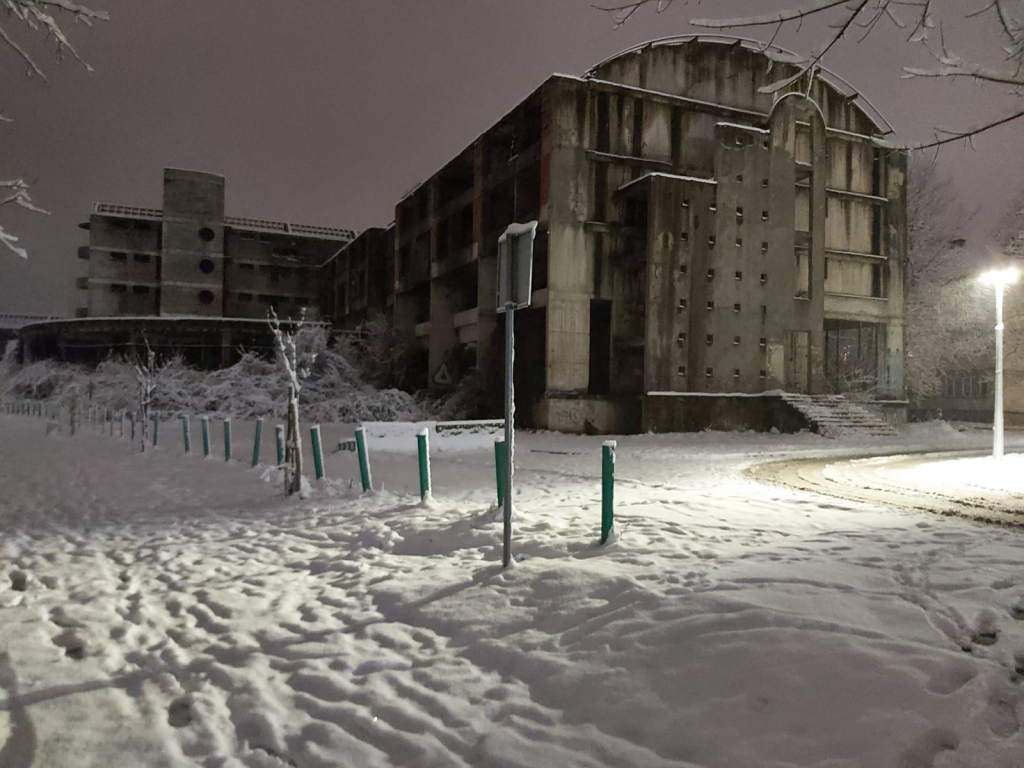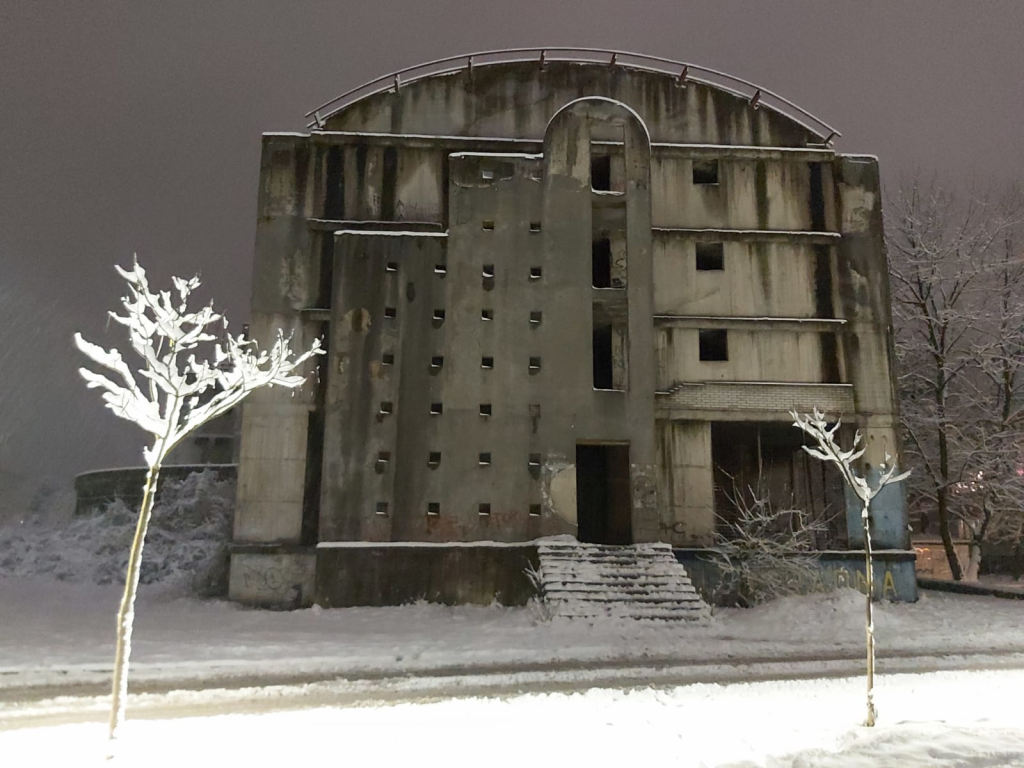 What do the surroundings of the ruin look like?
It's a hotspot in the middle of the city, next to a river. The distance to our apartment in Bihać, which has a population of around 50,000, was only 200 meters. During the day, people were out and about in the city for a while and received some food at kiosks. I saw some shovel snow, so perhaps they received some money in exchange. But a regular care concept for these people doesn't exist. Drinking water, groceries, sanitary facilities -- the migrants are more or less dependent on themselves.
I also noticed protests by locals, but we were told those Bosnians weren't against refugees and migrants per se but against illegal hotspots. They called for accommodating and providing for them instead of living in the middle of Bihać by the hundreds. But it seems that nobody on the Bosnian side feels responsible for providing for them.
Also read: 'We can't make it on our own', Bosnian premier says
What about the NGOs -- to what extent can they alleviate the suffering?
My impression after a week on the ground is that there was no real cooperation, interconnectedness or communication between the NGOs. We even sensed some competition. It's a scrap for power and competence, and many things happened in a very uncoordinated way.
Regarding Bosnian authorities, there are conflicts between the Una-Sana canton and the capital Sarajevo. Overall, the different players didn't look at who has which resources, who can take on which task, and so on. I perceived the situation as absolute bleak. And I do have to say that this imbroglio was wanted from the side of Bosnian authorities, which didn't surprise me as I know it from my time on Lesbos, where the Greek, but also the EU authorities acted similarly: Signaling time and again to the people that they were not welcome there. So I assume chaos is part of the strategy.
How does the group dynamics among the migrants staying in the hotspots look like? Are there hierarchies and tensions?
From my experience on the ground in Bosnia, but also from missions in other countries, I must say that there is a hierarchy among the different nationalities. Syrians usually hold the top spot, followed by Afghans, Pakistani, Bangladeshi and northern African countries like Morocco. Why? Because Syrians have the best shot at receiving asylum. Migrants there know exactly how Europe reacts. This hierarchy sometimes manifests in violent confrontations -- we treated stab wounds, for instance. Moroccans and Algerians told us they couldn't go to groups from other countries without getting sent away. There are some mixed groups, including people from Afghanistan and Pakistan as well as Moroccans and Algerians.
What can you tell us about people's mental health?
Please allow me to make a short scientific digression. There are three forms of traumatization, primary, secondary and tertiary. Primary and secondary cases occur when people suffer from violence directly or observe others becoming the victim of violence, respectively. My point is about the tertiary form of traumatization, or sequential traumatization. It means that a person with a primary or secondary trauma -- and that includes all the 1,500 people in northwest Bosnia -- who isn't received with respect, who isn't able to share their experiences with others, who isn't listened to or shown empathy, also suffers from tertiary traumatization. The tragic thing about this third form is that it is graver than the first two because only then does the trauma become chronic; only then they have flashbacks, anxieties, sleep disorders, depressions, panic attacks and heightened risk of suicide. All this means that the way we treat those people leads to another, active traumatization. And you can feel it when you talk to talk to them.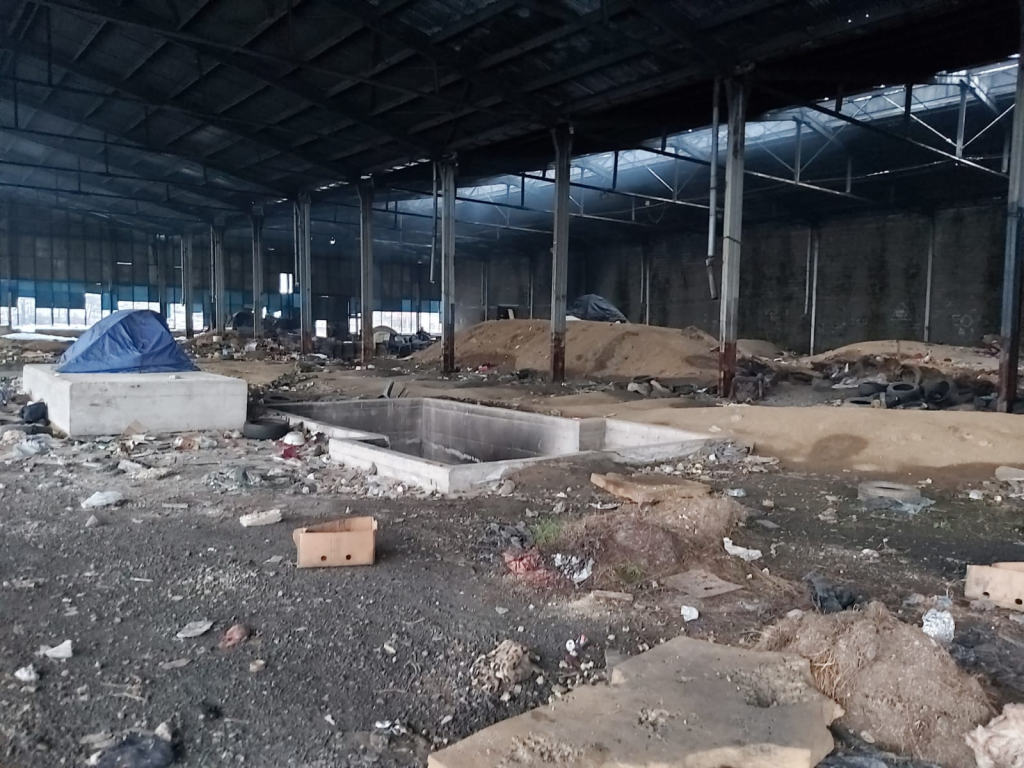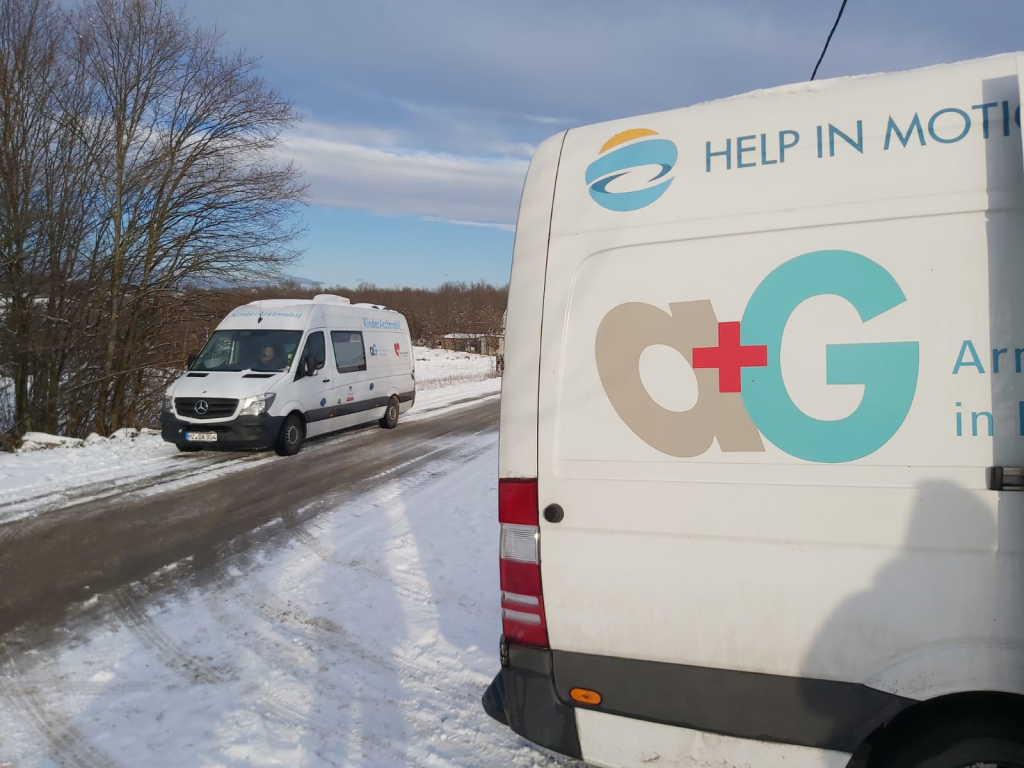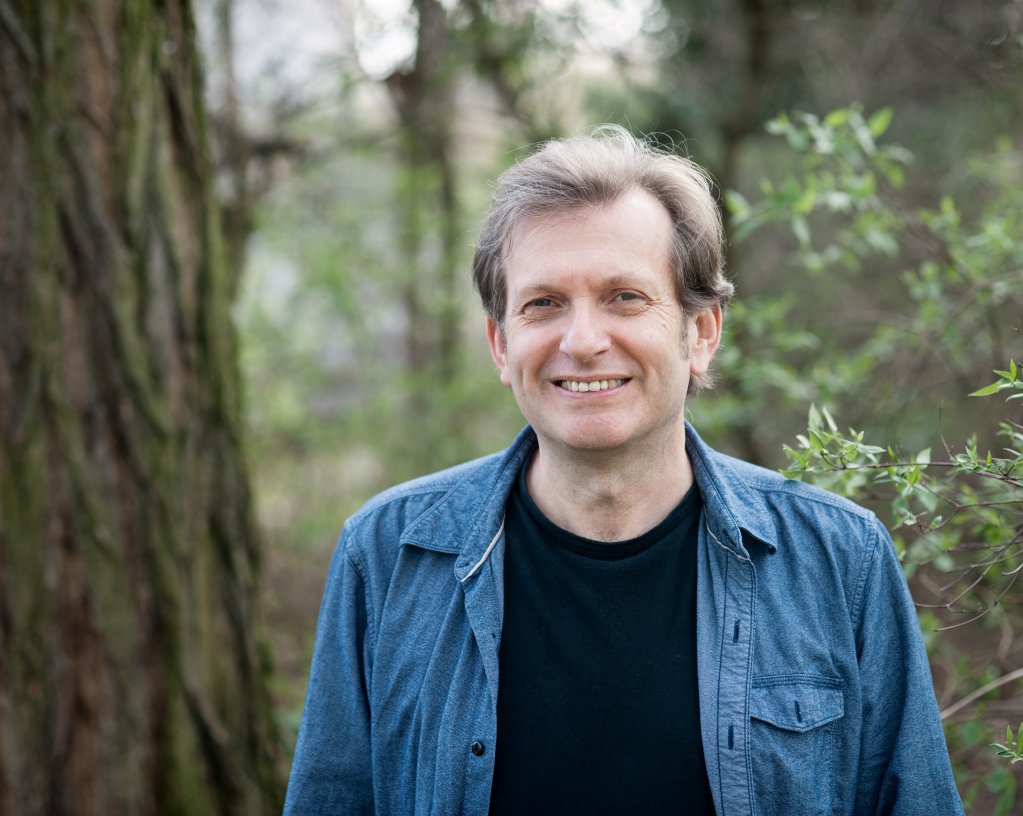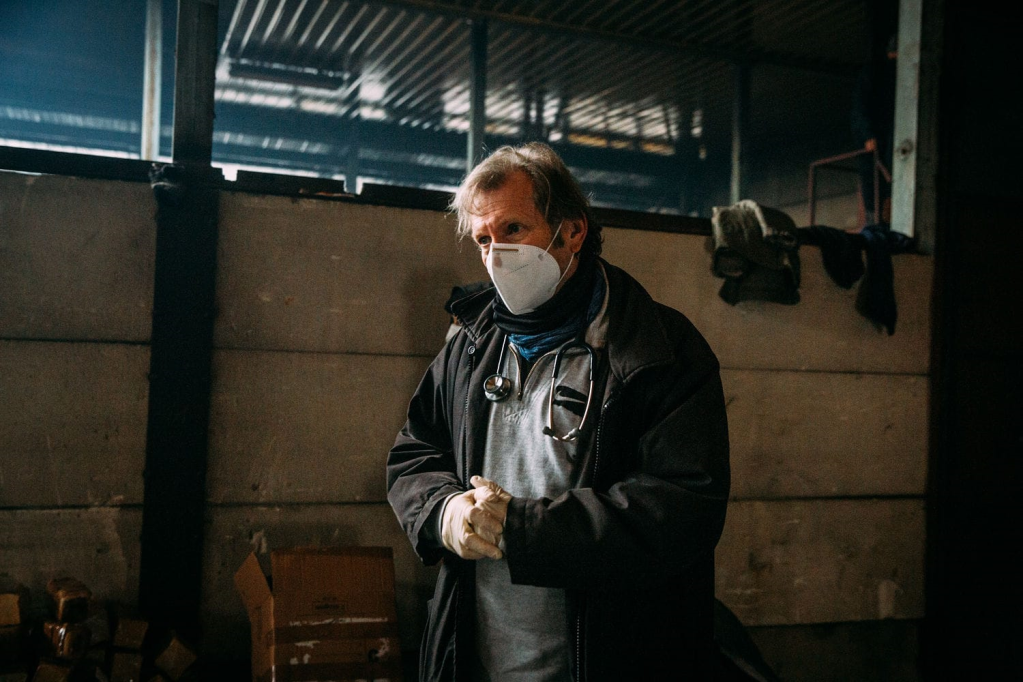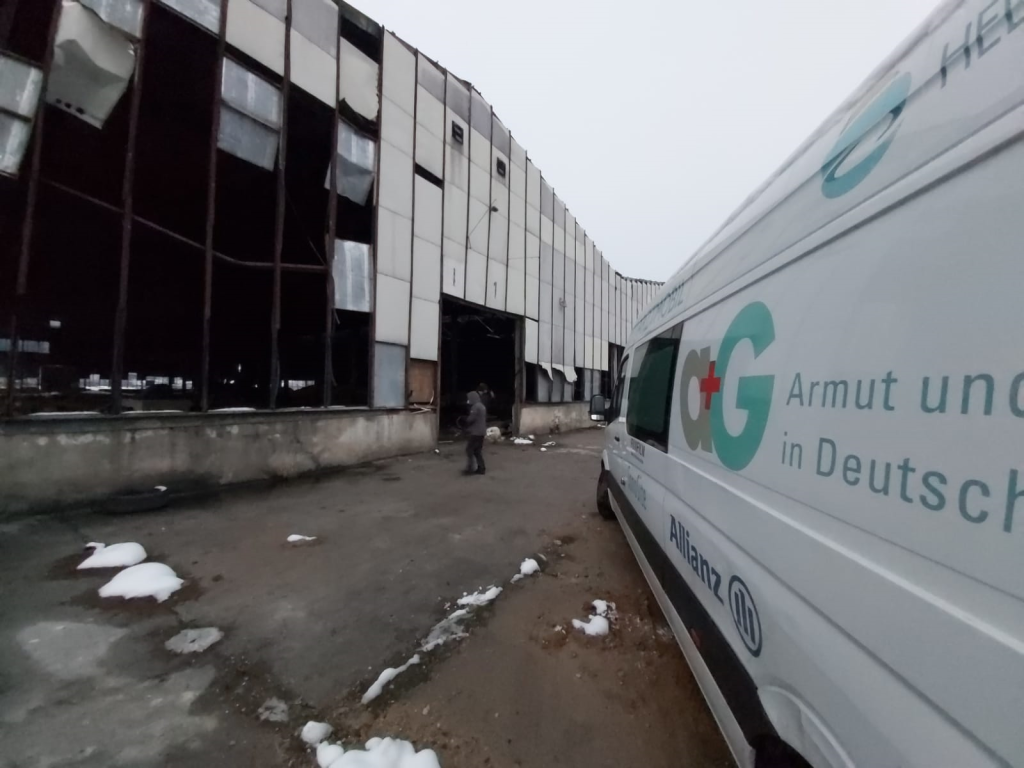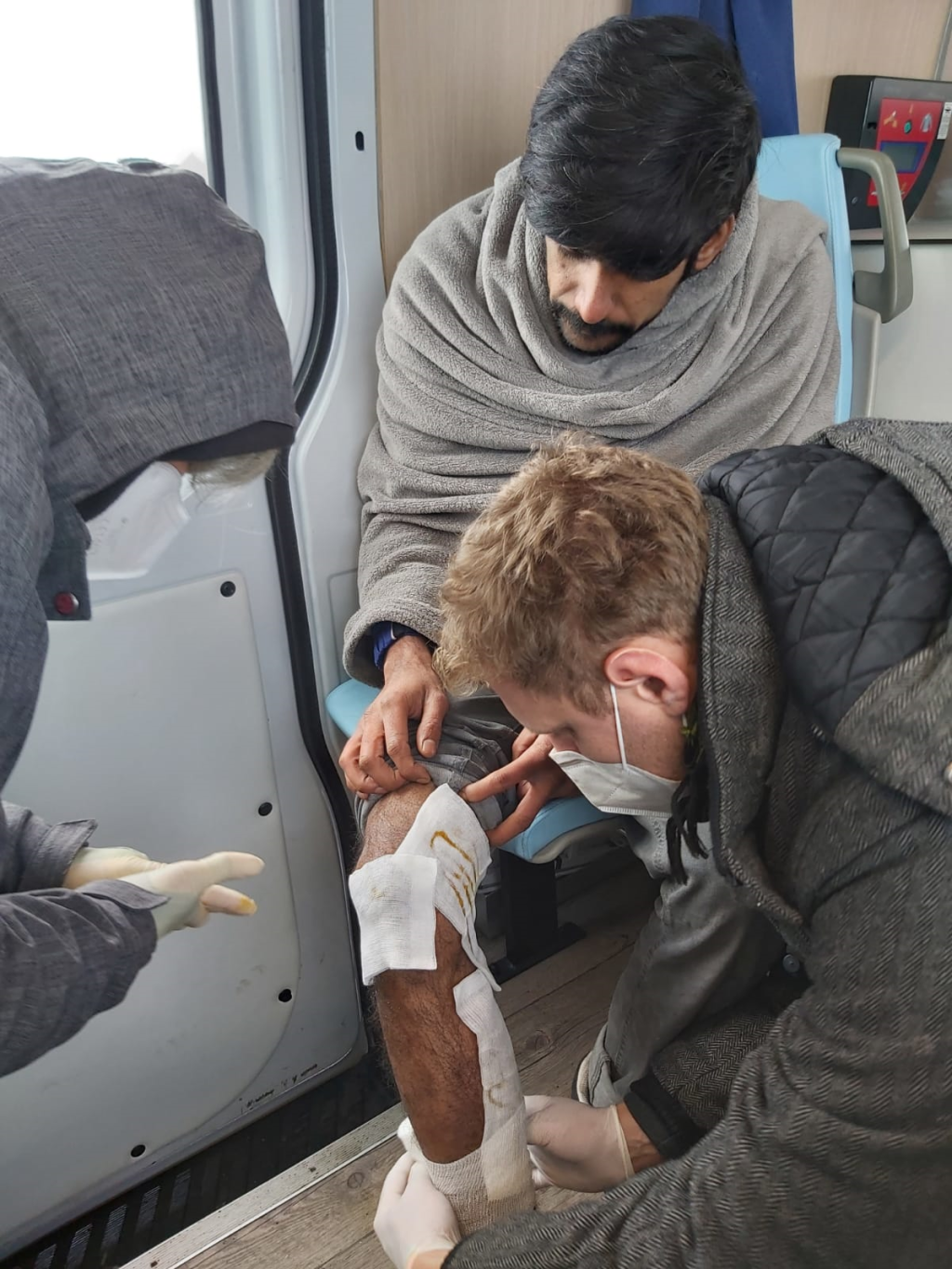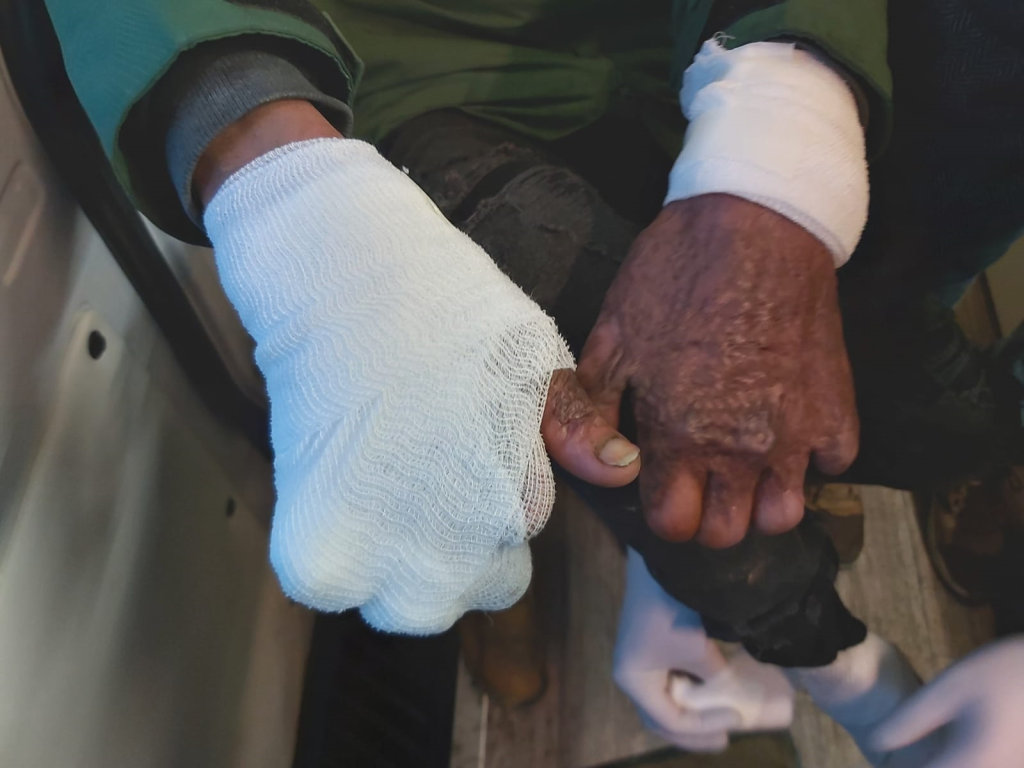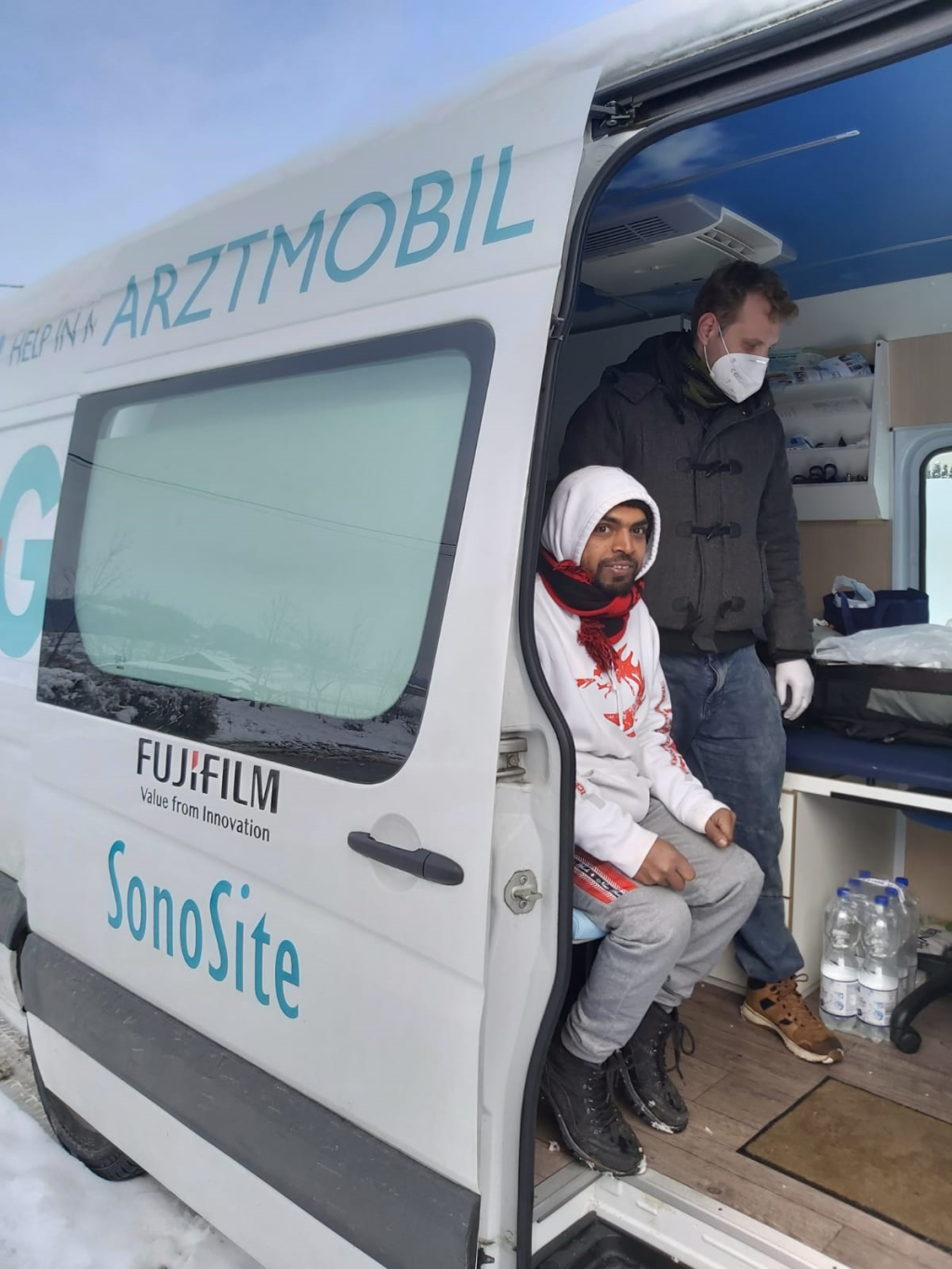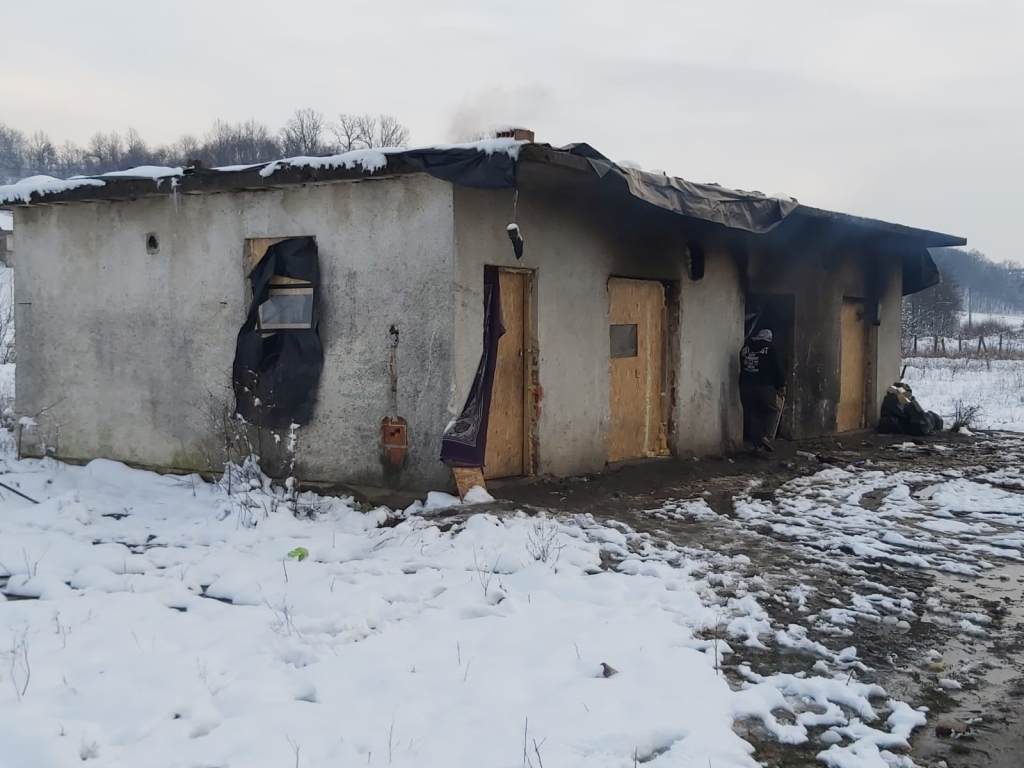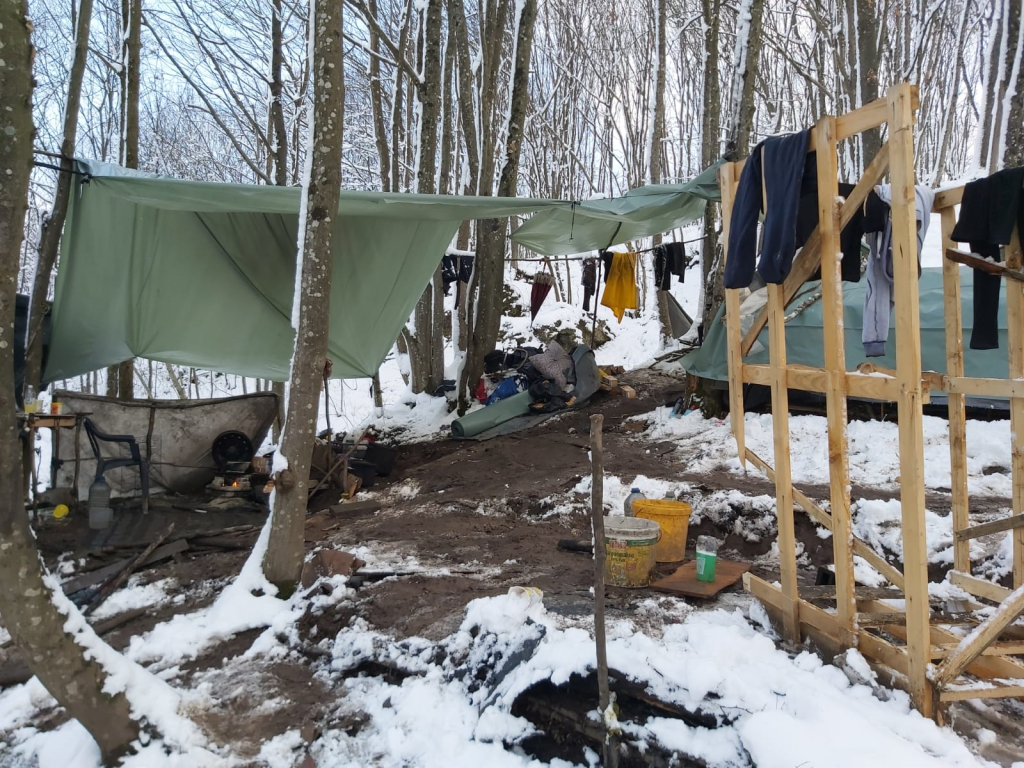 Speaking of suicides, you said in a recent interview that you "wouldn't be surprised if people died here". What made you arrive at this conclusion?
We were told there were bears and wolves in the woods in the Una-Sana canton that have attacked and killed migrants in the past, as well as many wild dogs that have bitten many of them. We treated one person with a bite wound from a dog, which is extremely dangerous because of the certain kind of germs in that wound. If such a wound isn't treated with antibiotics, his life is in danger. We gave him a special antibiotics. He also had a swollen, infected hand. I cannot imagine that nobody has died yet -- and dies -- in these conditions. The question is how deaths are dealt with, and I believe they are swept under the rug. If you look at the living conditions as well as the diseases and illnesses of these people with a bit of common sense, I'm certain that people have died.
On your Facebook page, you also wrote about treating small children.
In Bosanska Bojna, a small village north of Bihać directly on the border with Croatia, a contact who was shooting a film there had met 20 families who lived in ramshackle houses and ruins with their infants and toddlers. We were able to drive there with our mobile clinics because there were no controls. We treated infections, inflammations of the middle ear, which unless it is treated can lead to meningitis. It seemed that the children there were well cared for by and large, but it's always difficult to tell because children being able to suppress many things fairly well means it's not easy to see the scars and wounds on their souls.
Many had stomach aches and nausea, which could stem from the hygienic conditions, but could also be an indicator for a psychosomatic component. Children can also get depression, but the symptoms are different from those in adults: Most of the time, children are very nervous or hyperactive. Oftentimes, this is interpreted as attention deficit disorder, when it is in fact a depression. One sees that time and again among migrant children: Being hyperactive or reclusive, which I also saw in Bosanska Bojna. Partly no talking and no eye contact, nothing. Symptoms like these are always signs for psychic traumatization.
What did you hear about violent push backs at the hand of Croatian police?
We have seen many wounds on arms and legs that might well have been caused by beatings. Many call trying to cross the borders "Game" -- they go back time and again in the hope to eventually encounter Croatians who allow them into the country.
Calling it "Game" -- is that some kind of coping strategy or black humor?
I think it speaks to an optimism bias that's especially prevalent in situations of extreme stress like the one migrants in northwest Bosnia are in. They perceive and describe their situation much more positive than it objectively is. This also manifests in their language, so "Game" is a trivialization to suppress the brutality of the experience a bit. Optimism bias also applies to their general situation and their health conditions, otherwise they wouldn't be able to act in their situation or survive. It's astounding what the body and the psyche do in order to deal with such life-threatening situations.
Why do so many people choose to live outside of the camp in Lipa?
Lipa is located at 750 meters in an area hostile to life. It is surrounded by wood, and it's cold and windy there. There is no infrastructure nearby. The village of Lipa is hours away by foot, and you have to use a dirt road for two kilometers to reach the camp. It's obvious that the location of the camp emphasizes to the people: "You are not welcome here, and we kind of don't care what happens to you."
That's why people look for opportunities elsewhere like in Bihać, where they might get some kind of assistance or earn some money by working somewhere. So they use former factories, the ruins of the said elderly care facility or the so-called jungle camp in Velika Kladuša, where we also treated people. These hotspots are everywhere because there is no real care concept, like I said before. So people try to create a certain amount of 'free space' for themselves they can shape more actively -- notwithstanding all the other deprivations, because hardly anybody goes to those spaces and brings food and water.
From your perspective, what needs to happen now to help migrants in northwestern Bosnia?
My principal claim is to evacuate all of the people there and distribute them among EU member states. It's possible, we can achieve it and it needs to happen. Their living conditions are not in keeping with human rights and are inhumane. We cannot wait for all of Europe to go along with this. There's a shift to the right across Europe, toward nationalism and racism, which I also see in this debate. We have to take a stand, and German needs to lead the way.
Right this moment we need to conceptually organize how medical care can be provided. This needs to happen immediately. The EU alongside Bosnia needs to show where money is invested in a transparent way. At Lipa, we need tents that protect people from all kinds of weather. We also need a hygiene concept and sanitary facilities. All of this is possible -- the containers can be brought there and be installed quickly. Moreover, we need a real interconnectedness and cooperation between the different organizations, and ideally a UN organization like UNHCR at the helm that brings together all the different players and decides who does what and where. My impression is that the Bosnian authorities are overburdened and ill-suited, which has something to do with the old wounds and still existent power struggles and rivalries from the Bosnian war.
Will you go back to Bosnia and Herzegovina in case you receive the permission from the Bosnian authorities to deliver medical aid?
Yes, in that case we would go back there, at least with one mobile clinic. We would then deliver medical aid in cooperation with others and might leave the vehicle in Bosnia long-term, perhaps by lending it to a different NGO to use free of charge like we're doing right now in Sicily with an Italian NGO.