Every evening, migrant families make their way to Porte d'Aubervilliers, one of the many entry points into Paris, which has become a meeting point for homeless migrants, in the hope they will be given a bed for the night. Each has a different story, InfoMigrants tells their stories in pictures.
Awa begins to cry as we approach her. The 50-year-old Somalian mother of several children is pleading for help. It's 7.30pm, and she is leaning against a wall in a bid to shield herself from the cold winter rain. She seems distraught. Her children: Fadumo, Kasim, Khalid, Hamsa, Masud and Hanan – who have been playing around her until now – stop dead in their tracks as soon as they hear their mother's sobs. Said, her youngest child, starts to cry in his stroller.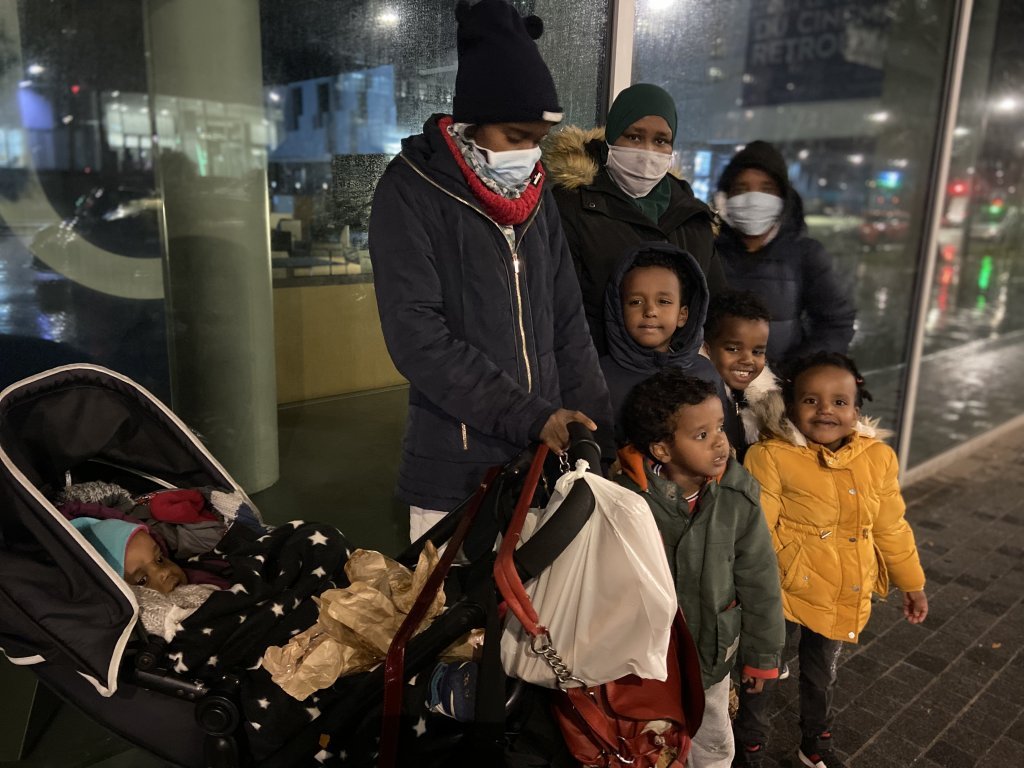 "He's not good," Awa says in English. "Not good," she says again, and caresses his little face which is as wet with tears as her own. Fadumo, Said's 15-year-old brother, stands next to the stroller. He seems equally distressed. Fadumo is making sure to stay close to his mother, and is on alert for her slightest reactions. In a low voice, he speaks to her in Somali. "I don't like to see my mother crying," he tells InfoMigrants in French. "Can you help her? She needs to sleep, she's tired."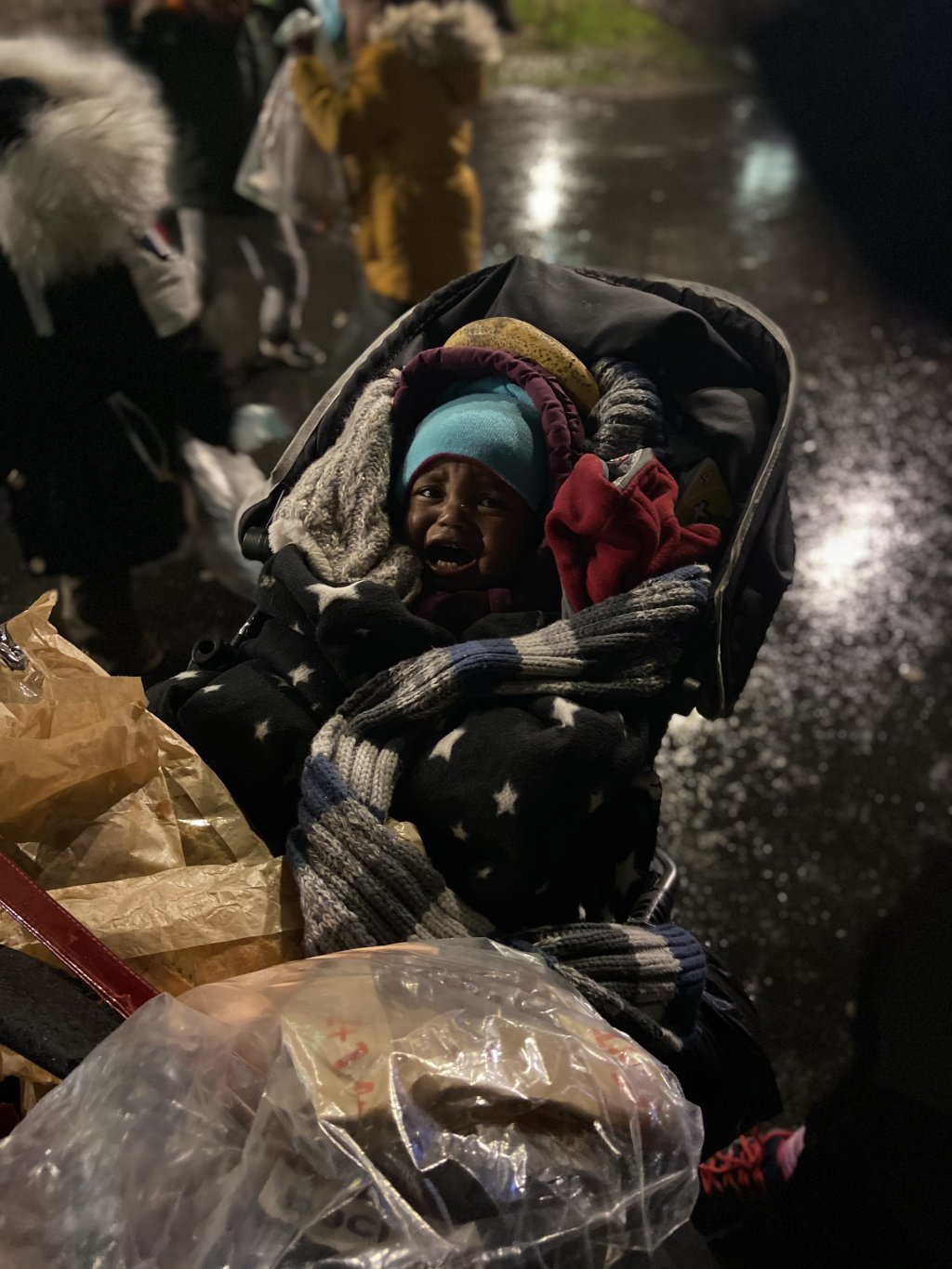 Awa, her husband, and their children have been sleeping rough ever since they were asked to leave the CADA (reception center for asylum-seekers) in Bordeaux where they had been staying. After arriving in the Paris region, and having had their migration status regularized in October 2020, they have the right to claim housing. But neither Awa, nor her husband, know who to contact to do so.
Looking for somewhere to stay
Every evening, they therefore make their way to a specific building located on Boulevard Macdonald at Porte d'Aubervilliers in northern Paris which has become a meeting point for migrants and volunteers working for the aid group Utopia 56. Every evening, the group's volunteers phone around to try to secure the families emergency accommodation for the night. Noémie, one of the volunteers, has pulled up her hoodie as she incessantly speaks on her phone. She's working on all fronts tonight: looking for accommodation, reassuring families, coordinating the team, and above all, trying to make herself understood by the worried parents who are desperate to shield their children from the cold.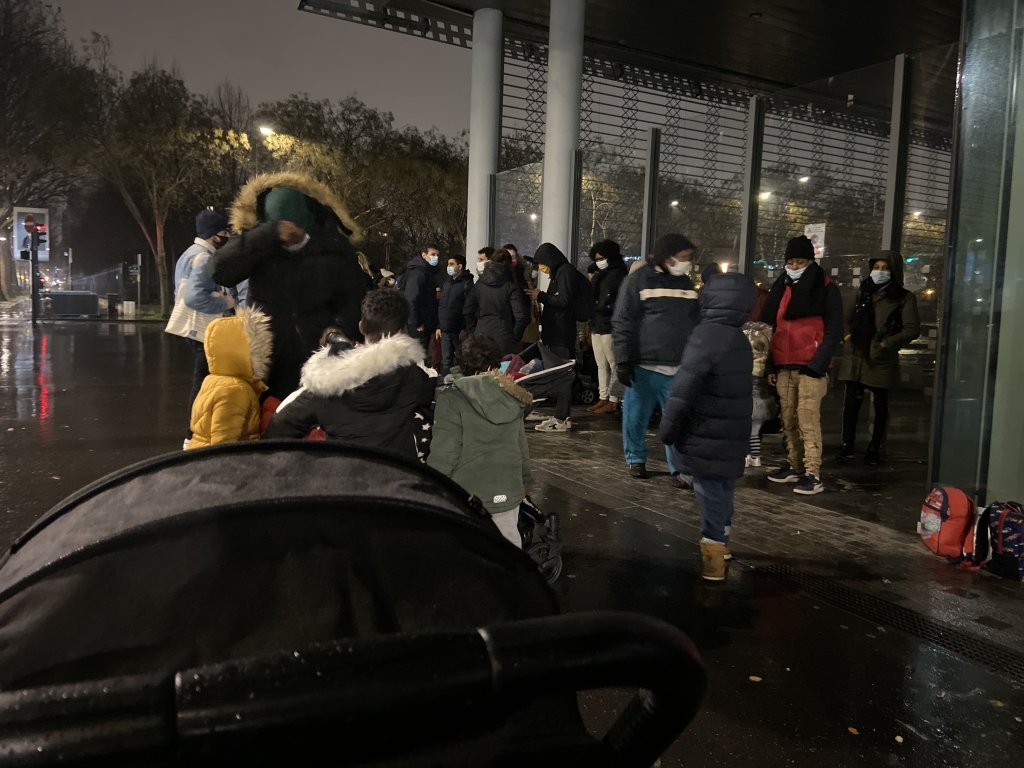 For several years now, Utopia 56 has worked to develop a solidarity accommodation network. It's a short-term, emergency solution, meaning the hosts only sign up to accommodate the migrants for one night at a time. Every evening, from around 6.30pm onwards, the same procedure is repeated all over again.
"We have to call our contacts all over again; our partner associations, alternative places such as cafes, even parishes, which agree to open their doors," another volunteer chips in. The task is a race against the clock, starting shortly before France's COVID-19 curfew (as of January 16, the curfew starts at 6pm), and before the dark and the cold really set in.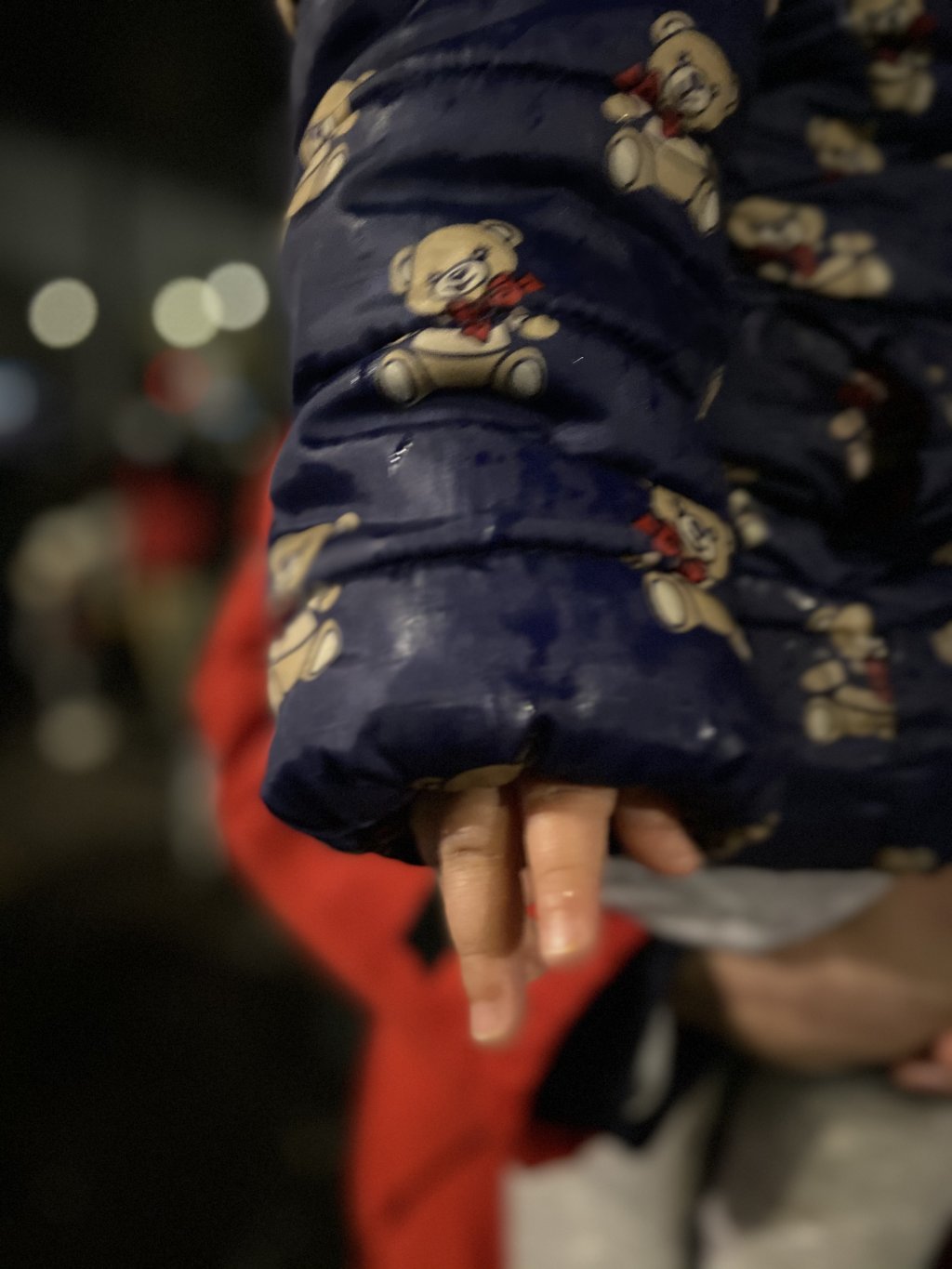 Lost in translation
Awa relies on her two eldest sons to understand what is going on: her children translate what the volunteers – or journalists – are saying. But they are both very young, and have difficulty understanding the administrative jargon relayed to them. "Social housing, is that when a social worker lives with us?," 14-year-old Kasim asks. "An HLM, what does that mean? I don't know how to translate that. Are we refugees? I don't know. We have a paper from France saying we can stay here for 10 years." Kasim's seven-year-old brother Khalid tries to help. "Perhaps you know the president? Could he help us?"
To Awa's right, Jawad Ali Zada, his wife Zahra Muradi and their little baby Helena are sitting on the sidewalk. They are also waiting to be allocated accommodation for the night. It is already 8pm, and is getting colder. Baby Helena was born in the Moria migrant camp on the Greek island of Lesbos, and is laying in her father's arms as she watches the rain fall down on them. The family, from Afghanistan, has been registered in another European country in accordance with the Dublin regulation. Now, they don't know where to go.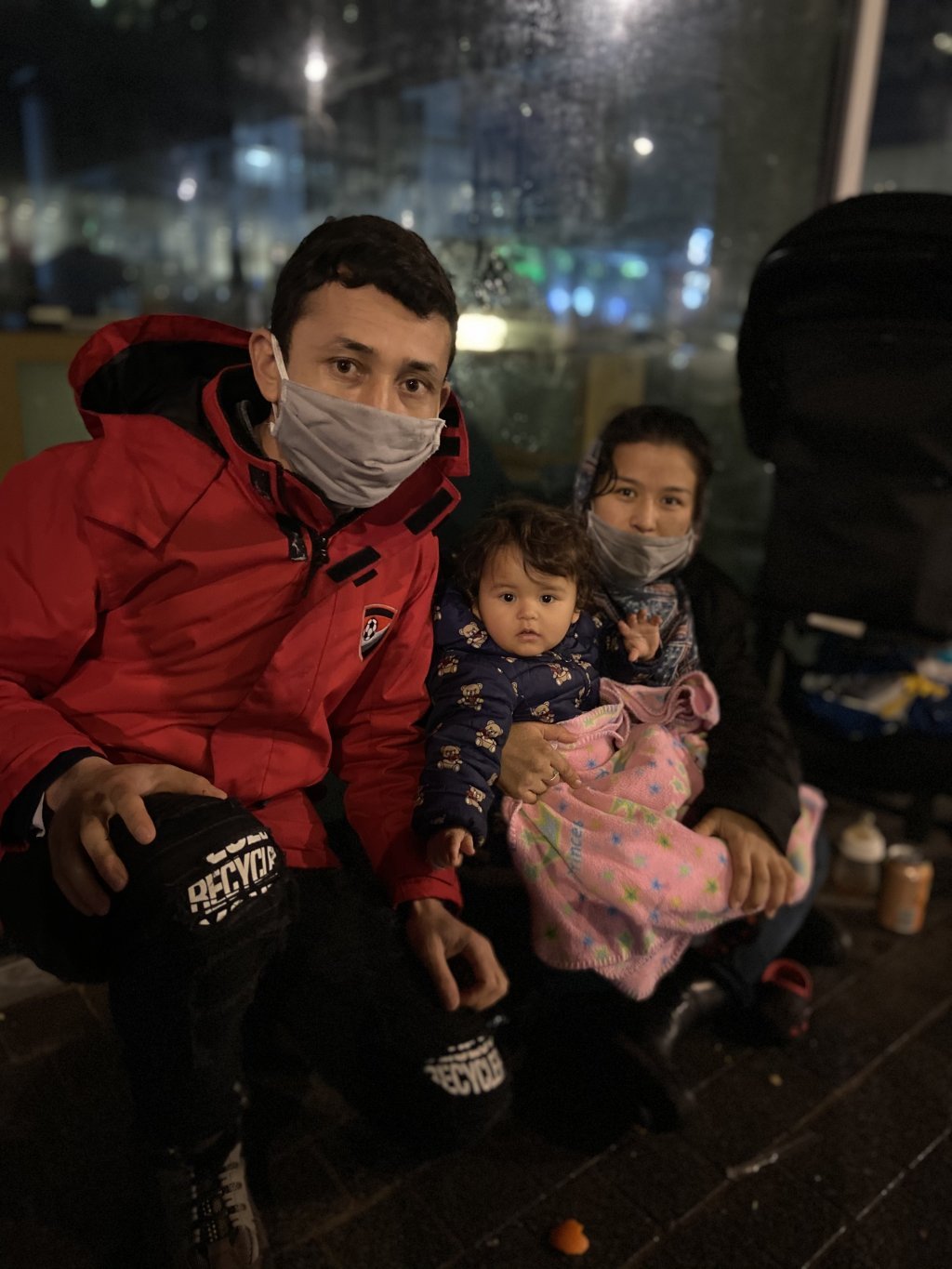 'You have to be patient'
"The emergency social services hosted us for one night, and after that we were accommodated in a hotel. But then we received a text message saying we had to leave the hotel. We don't have any accommodation now," they say.
"For the past three days, we've been coming here every night," Zahra explains. "We contacted the emergency social services and the French Office for Immigration and Integration (OFII) to ask for accommodation, but they told us that: 'You have to be patient, you have to be patient ...'," her husband adds.
A few meters away from the Afghan family, a group of young unaccompanied minors are feeling the same distress. On this particular night, the majority of them are Guineans, from Conakry. Sixteen-year-old Malik arrived in France just two weeks ago. For him, it's out of the question to go back home "where there is nothing."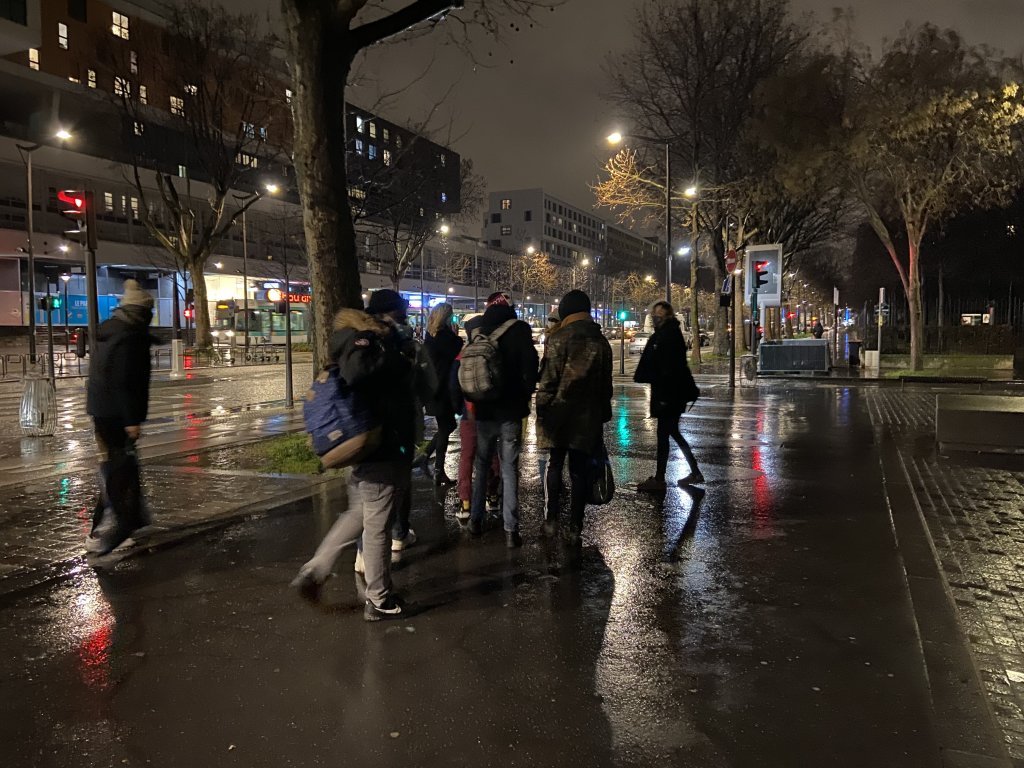 Young and unaccompanied
"Every night, I have to find accommodation. It isn't easy. For the past four days, I've been coming here, to the meeting point at Porte d'Aubervilliers." And on this particular January night, there are no beds available for him. It's 8.30pm and Malik is mentally preparing to spend yet another night outside in a tent he's been given by Utopia 56. It's 9 degrees Celsius, and the rain is still pouring down.
Tonight, the volunteers have only been able to secure beds for the families. "Every night is a challenge," explains Séléné, another volunteer, as Malik and the other minors wander off into the night with their tents under their arms.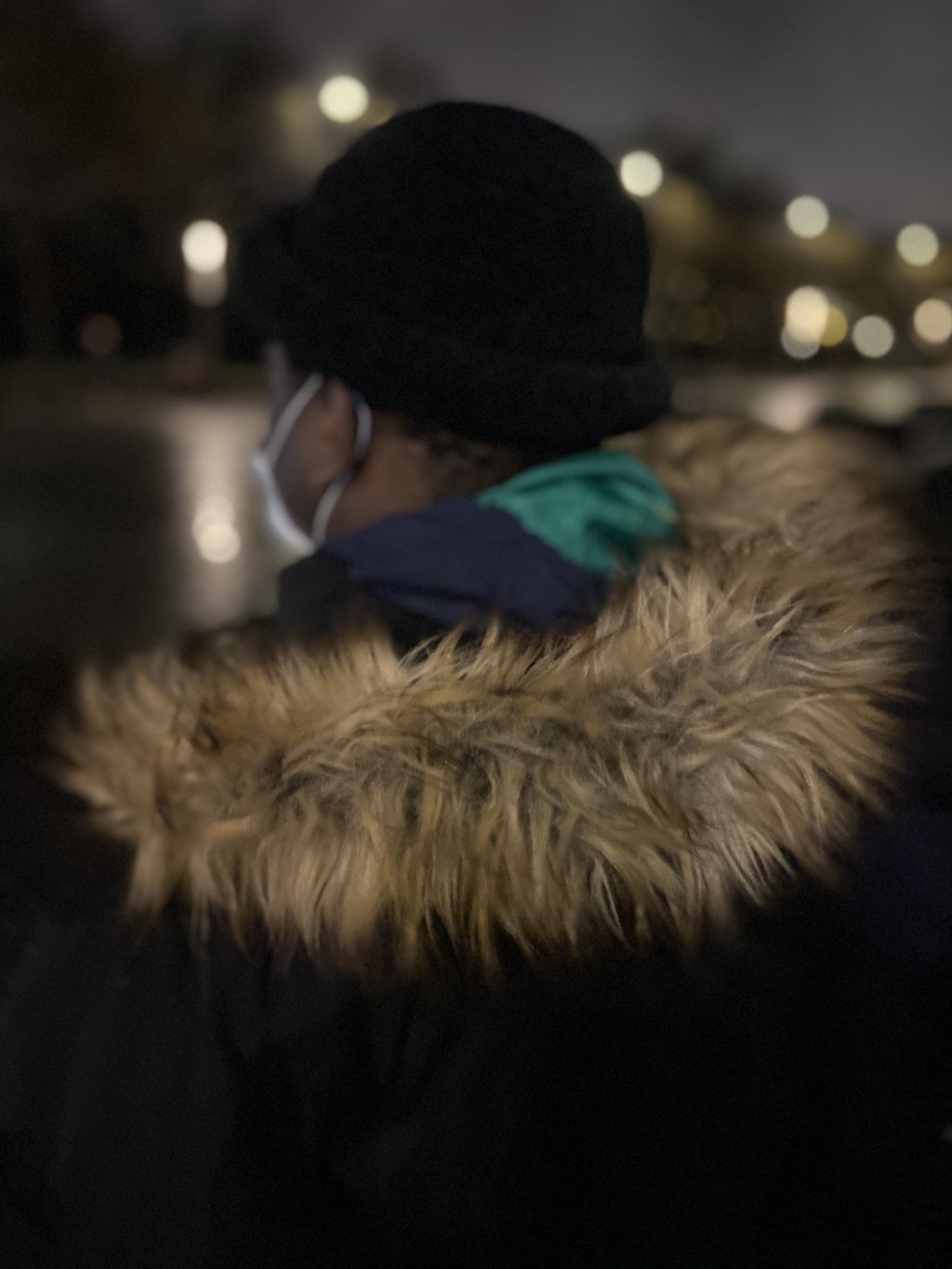 Utopia 56 is regularly calling on the City of Paris and the French government to help the migrants and to accommodate them. "It shouldn't be up to us to do that," one volunteer says. "But we can't just stand by and watch." At around 9.30pm, Malik sends InfoMigrants a text message. "I only have 12 percent battery left on my phone," he writes. "It's cold, and we have moved to the 10th arrondissement (district)." The following morning, at around 11am, he sends another text message. "We ended up walking around all night, because it was too cold to sleep."