French authorities are continuing regular clearances of migrant tent camps in Calais and Dunkirk, despite snow and freezing conditions. A volunteer from the charity Care4Calais told InfoMigrants that pressure by the French police unit, the 'CRS', is continuing to build.
Early in the new year, Paul drove from the UK into France in a car loaded up with sleeping bags and tents, destined for Calais. Crossing the border for the first time since Brexit, he was slightly nervous about what to expect, but officials simply checked that he had been tested for COVID, stamped his British passport, and waved him through.
The 50-year-old ex-soldier started volunteering last year with the UK charity Care4Calais, which delivers and distributes donated supplies to migrants in Calais and Dunkirk.
As Paul arrived, the weather began to get bitterly cold. Before long, the snow started to fall on the tents and tarpaulins between the trees, in carparks and beside bridges, where as many as 1,000 people are estimated to be living, waiting for a chance to cross the Channel to England.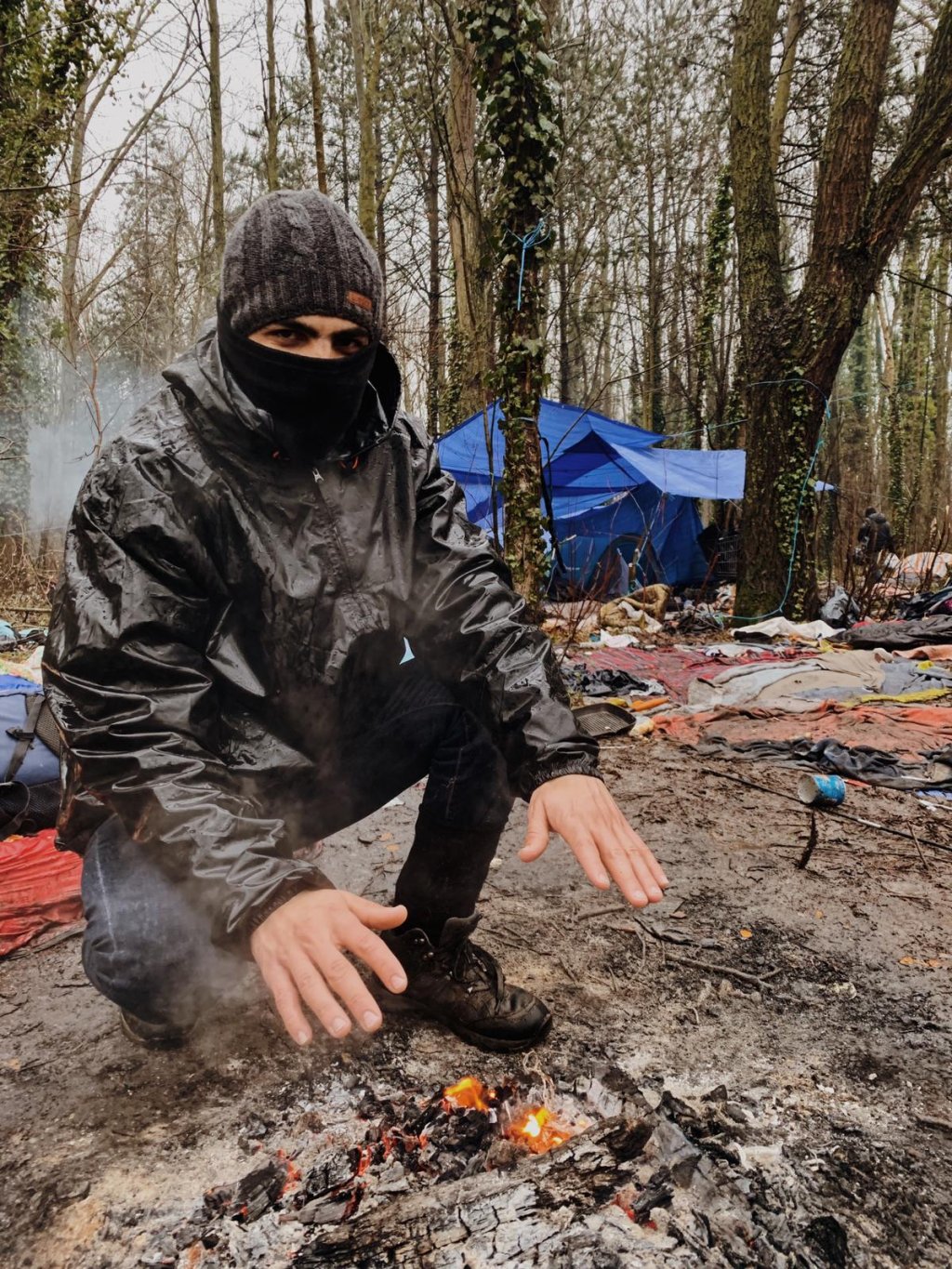 The migrants stay in groups according to where they come from, Paul explains. Dunkirk is predominantly Kurdish and Iranian, while a site next to the Auchan supermarket is mostly Sudanese. "Hospital," a site located next to an actual hospital, is now home to both Sudanese and Afghans, Paul says. Last year it was Afghans only. The Eritrean migrants are camped at the incongruously-named "BMX" site.
Most of the migrants are single men, but in Dunkirk – where charities like Care4Calais are most visible – there are also families with young children. Some days ago, snow fell again, prompting an urgent appeal from the group for warm, waterproof clothing, sleeping bags, coffee, sugar and hot chocolate.
Hundreds of evictions
Things have changed in Calais since Paul was last here. The division of the French police known as the CRS has been cracking down on migrants, carrying out hundreds of evictions and using what human rights groups say are brutal tactics.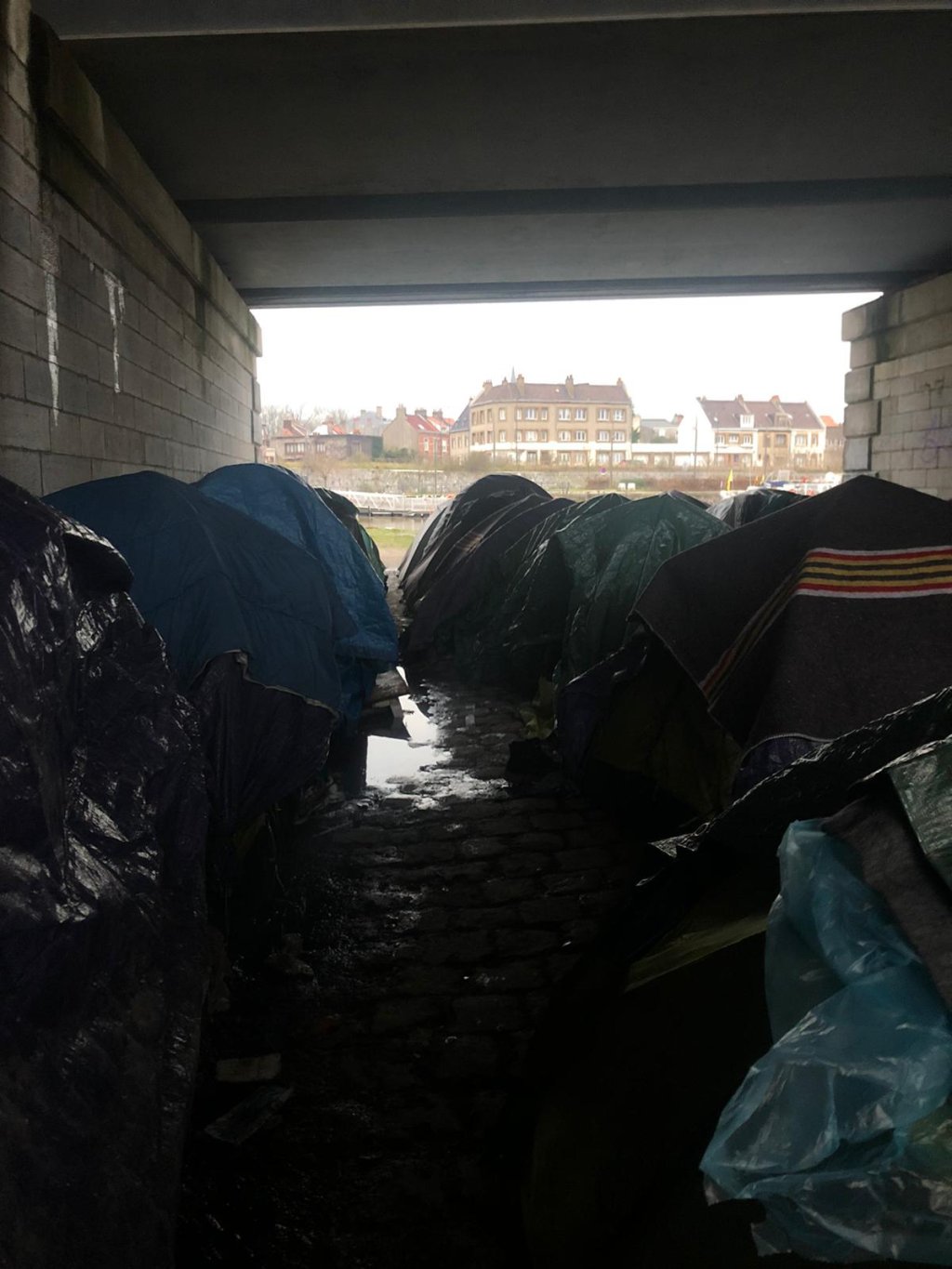 "Last year there was more acceptance and less pressure from the CRS," says Paul. "It's become politicized in Calais. They're making more evictions and they're using a special emergency law to do that."
The emergency measure, called "flagrance" in French, has been heavily criticized by lawyers and activists. "It has the advantage (for the authorities) of speed," says Margot Sifre from Cabane juridique (Legal Shelter), which means that migrants do not have time to prepare for the evacuation and collect their belongings.
"They're coming along destroying tents, equipment, sleeping bags, whatever the guys have got, putting people onto buses and driving them away," says Paul. "There were two evictions in Dunkirk in the time that I was there (4-12 January) and there was a large eviction of the 'Hospital' site in the last couple of days."
On Friday, the Pas de Calais district authority enacted a "cold weather plan," and it says it has provided temporary shelter to over 1,300 migrants. However, local NGOs say hundreds remain in the open, trying to survive in sub-zero temperatures.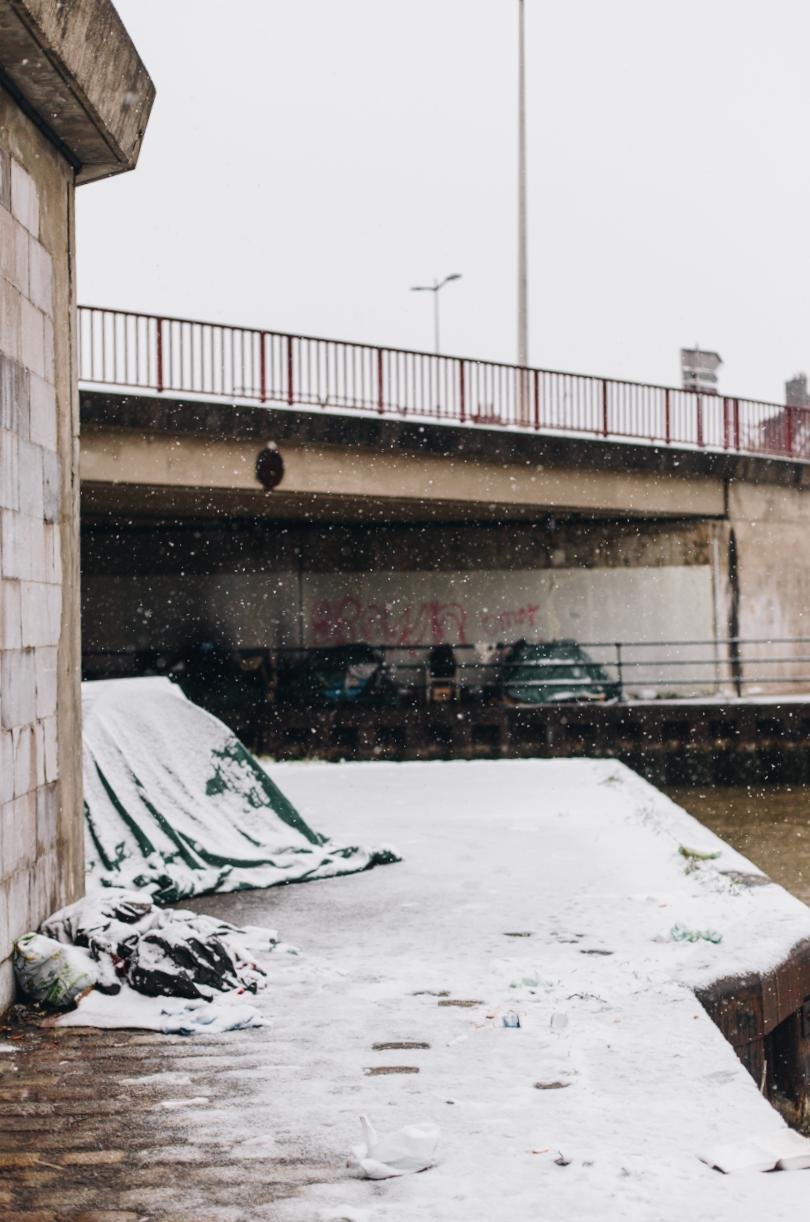 Destroy, rebuild, repeat
Meanwhile, the pattern of evictions continues: "The CRS will come along in the morning and destroy everyone's means of warmth and shelter, and then in the afternoon the NGOs will arrive and redistribute tents and blankets and tarpaulins and whatever else is needed," Paul explains.
At various sites a large number of mainly French NGOs such as Utopia 56 and Salam, as well as Refugee Community Kitchen and other UK groups, offer everything from drinking water, hot meals and medical care to legal advice. Paradoxically, while the evictions continue, the authorities are still supplying portable toilets and bussing migrants to sites where they can take showers, returning them to the makeshift camps afterwards.
For its part, Care4Calais provides hot tea, coffee, and biscuits, and hands out hats, gloves, coats, food and other donated items. More than 550 people in Calais and Dunkirk have received winter coats in the past month, thanks to distributions by the group's volunteers. They also arrange cricket and football matches and run two generator-powered charging banks so people can power their mobile phones. But the most popular of all, according to Paul, is a haircut service.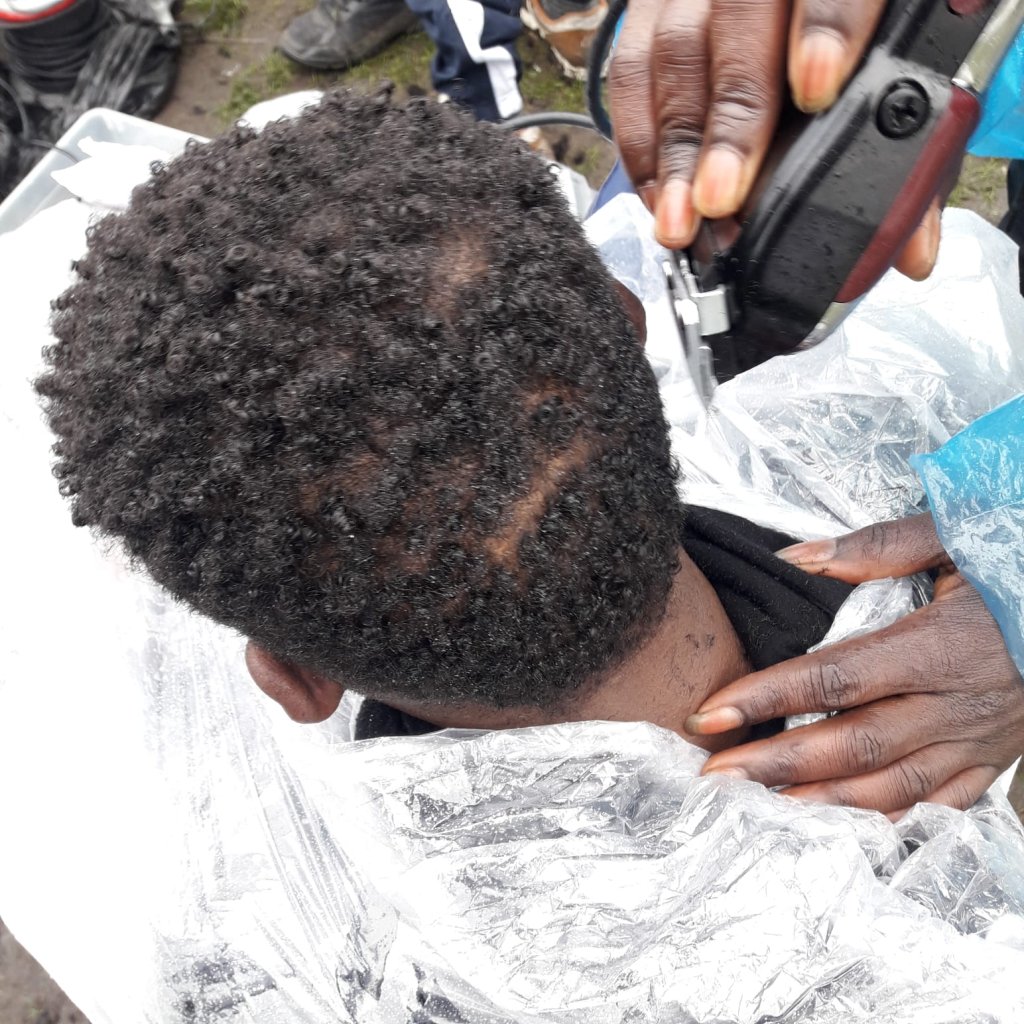 The kindness of strangers
Like Paul, Bahnam* also works with Care4Calais. A refugee from Afghanistan, he acts in an informal liaison role between the Afghan migrants and the charity. His dream is to study medicine but in the meantime, he spends his days cooking traditional Afghan dishes for grateful co-workers.
In the supermarket in Calais, shopping for food to provide lunch for a group of volunteers, Bahnam is welcomed by the locals, despite being an outsider. "It's very clear that he's not French, from the way he's dressed, he's got a shamag, a traditional scarf," says Paul. "And we buy very unusual orders like, you know, 850 onions, and 150 garlics on the side, so it's very obvious who we are. But people are nothing but nice, whether it's the people on the tills, or an old lady who helped us with the garlic one day."
Outside the supermarket, though, there is a security guard with a muzzled dog, a reminder that there are some who consider the migrants of Calais to be a potential threat. In fact, the vast majority are waiting for the first chance to leave. As one Sudanese man at "Hospital" told Paul, he has been trying to get across to the UK for six months.
"I think it works as a tier system," Paul says. "If you've got money and you can pay the traffickers, you'll get a place on a boat. And if you haven't got money, and you're flying solo, then you've got to try and find a lorry or a way of slipping in undetected."
Recently, fewer lorries have been travelling across the border, meaning that this way of entering the UK has become more difficult. But making it across by boat is also riskier than ever. In November, Britain and France signed a new agreement to stop migrants crossing the Channel, doubling the number of gendarmes, French police, patrolling the beaches on the 150-kilometer stretch of coastline.
*Name changed to protect identity and security