Although authorities in the northern French port city of Calais last week activated its "Great Cold Plan" to shield homeless migrants from an approaching winter storm, hundreds of migrants were still left out in the snow. In the neighbouring town of Grande Synthe, the situation was even worse for the nearly 500 migrants living in the Puythouck forest camp.
On January 15, on the eve of France's first snow storm this year, authorities in the northern Pas-de-Calais region finally activated its "Great Cold Plan" (plan Grand froid) after mounting pressure from aid groups.
The plan was meant to protect unsheltered migrants during particularly harsh weather conditions. Authorities temporarily opened up a hangar with 200 available beds, yet the hangar only remained open for three days, and closed again on January 18.  
"But it's still as cold here, and we're noting more and more hypothermia cases," Siloé Medriane, a coordinator for aid group Utopia 56 in Calais, said.
While some migrants actively chose not to access the hangar -- due to security fears or other reasons -- others didn't even know it existed.
Although local officials insist a solid awareness campaign was set into motion to inform migrants about the hangar, Medriane said "many of them didn't receive any information".
"But in any case, the effort was minimal and insufficient considering the circumstances," she said.
According to aid groups, an estimated 600 migrants currently live on the streets of Calais -- three times the number of beds that were temporarily made available.
In a press release published on January 18, the Pas-de-Calais prefecture said that a total of 459 migrants, including 167 unaccompanied minors, had been accommodated in the hangar during the three days it was open.
It also stated that "since November 5, and the start of the second lockdown, accommodation and care services offered to migrants in Calais have been reinforced due to the health crisis. In addition to the two already existing reception and examination centres (CAES) in the region, the prefecture has opened several accommodation centres, adding 340 more accommodation places." According to the prefecture, more than 1,300 migrants have been accommodated in these centres so far, "and 390 are still here".
Also read: France: Snow blankets migrant tent camps in Calais and Dunkirk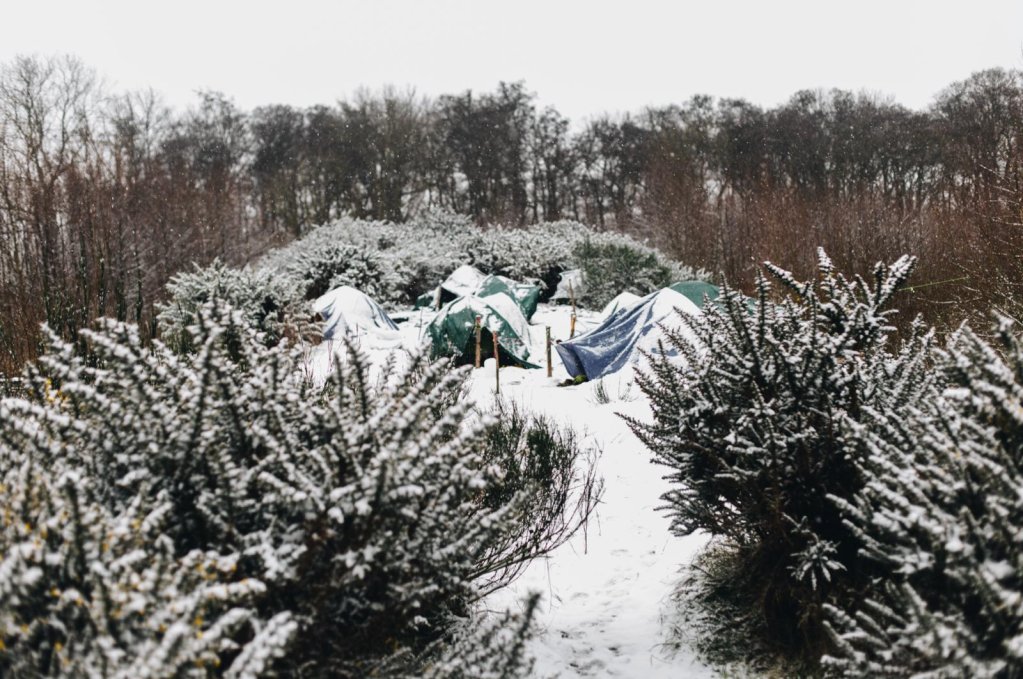 'Humanitarian emergency in Grande-Synthe'
In the town of Grande-Synthe, some 40 kilometres east of Calais, NGOs say that despite the onslaught of the snow storm, no plan was activated to help protect the migrants sleeping it rough in the area. 
"Nothing has been done here," Laure Pichot, Utopia 56's local coordinator, said.
Cited by AFP, local official Hervé Tourmente said the decision to leave sports halls and other possible sheltering solutions closed during the storm was based on the fear that such premises would then become viewed as permanent sheltering solutions. Instead, he said migrants seeking shelter should turn to the region's CAES centers "which are not saturated". Some 150 places are currently available in the area, he said, adding that: "if necessary, we can open up more".
But according to aid groups, these CAES centers are not a viable option for many migrants. "Most of the migrants who've been there don't want to go back. They say it's dirty, that the social workers can't answer their questions and don't speak English, and that they're located in the middle of nowhere. ... There are many dysfunctions," Pichot said.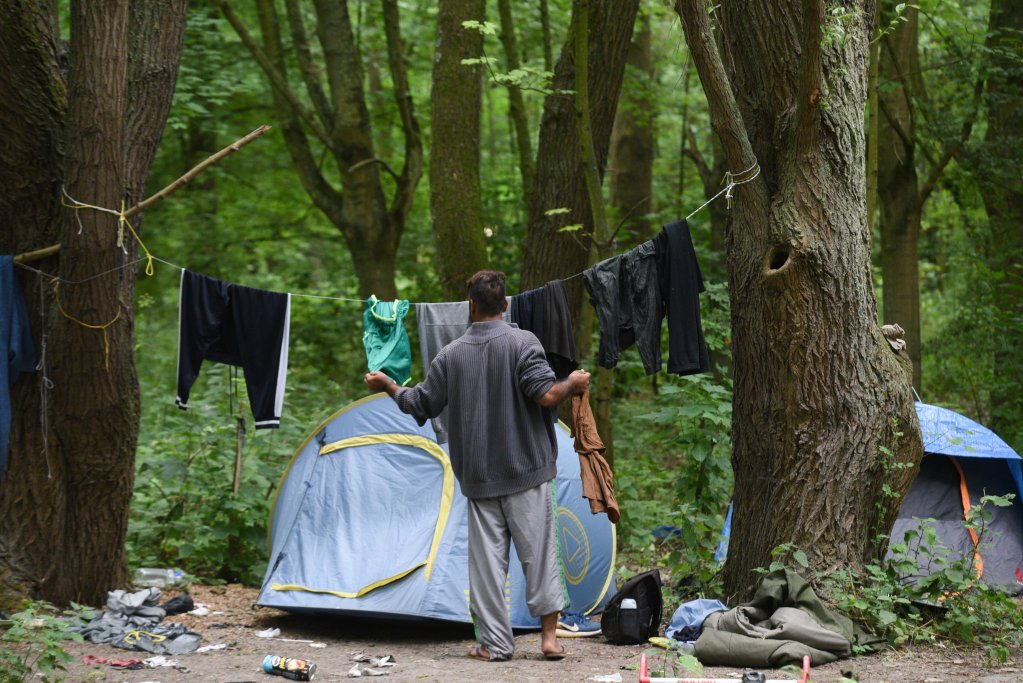 She has demanded that authorities temporarily open up a Grande-Synthe gymnasium for families, and another one to house single migrant men.
Grande-Synthe's town hall has seconded that appeal, but on the condition that it is financially backed up by the government. If not, Mayor Martial Beyaert's office said, "we will find ourselves in the same situation as we did in 2018, with hundreds of people crammed up in inhuman conditions," and at Grande-Synthe's expense.
Meanwhile, aid workers say "inhuman conditions" already exist in the Puythouck forest, where 400-500 migrants live in a muddy makeshift camp. Many of the inhabitants are women and children. "The camp is an absolute horror, the migrants live in permanent insecurity," Pichot said, adding it also lacks both toilets and showers.
According to aid groups, the camp is dismantled several times a week, with police officers removing or destroying the migrants' tents despite the current weather conditions.
Pichot said tensions between aid workers and police have escalated lately. Over the weekend, and at the height of the snow storm, Utopia 56 volunteers were prevented from entering the Puythouck forest camp.
"Before, they didn't want us to enter the camp with our vehicles and so we used to park them nearby and walk the rest. But this time we were blocked at the entrance -- despite the fact that we were distributing tents and blankets," she said. "These types of incidents totally drain us of our energy at a time when we're already overwhelmed by the humanitarian emergency in Grande-Synthe."
The town hall, meanwhile, said it had not received "any information" about such incident, and the local prefecture did not reply to a request for comment.