The Western Sahara is known for its beaches and resorts; but amid a global pandemic, locals have been forced to seek opportunities elsewhere, aiding people smugglers in moving migrants across the Atlantic to the Canary Islands. But this is a dangerous undertaking on all sides.
The resort city of Dakhla in the Morocco-controlled part of Western Sahara is known around the region as a haven for watersports enthusiasts; kitesurfers in particular come here to perfect their skills in the turquoise waters of the bay. But the COVID-19 pandemic has affected tourism and travel around the globe, leaving people who normally rely on tourists to come up with new ways to make a living.
Because of economic hardship, some of the locals in Dakhla have taken to assisting people smugglers as so-called "handymen". Irregular migration to Spain's Canary Islands -- located about 500 kilometers north of the coastal city -- has jumped eight-fold in the past year; the islands saw the highest number of migrant arrivals since 2006 last year and the business around migrant smuggling in Dakhla has also thrived accordingly.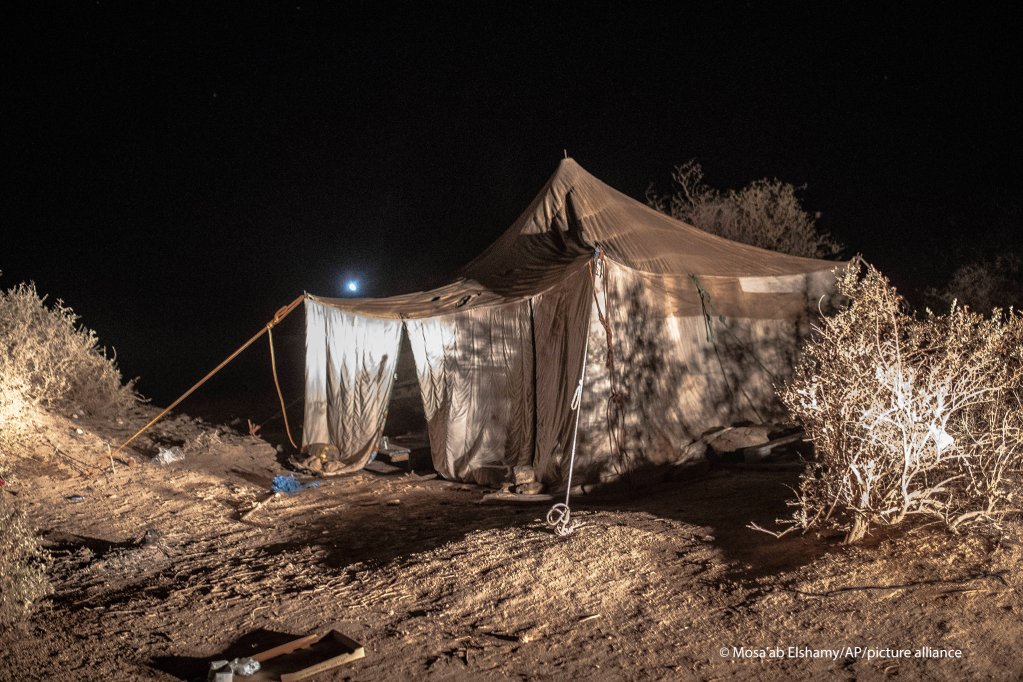 Economic motivations on both sides
One resident of Dakhla said that economic difficulties drove him to work for a smuggling network. The 32-year-old told AP that he needed to make money to feed his family. He "puts together" one boat per week, meaning he sends migrants out on a boat at night.
Migrants pay $2,000 for the crossing, he said. It takes most workers in Morocco almost a year to earn this much money. "I don't know where [the migrants] get the money from, but they want to leave at any cost," he added.
His competitors send out up to ten boats per night, with 20 to 30 migrants on each vessel, he said. He estimated that half of the migration attempts fail -- either because of problems before departure or at sea.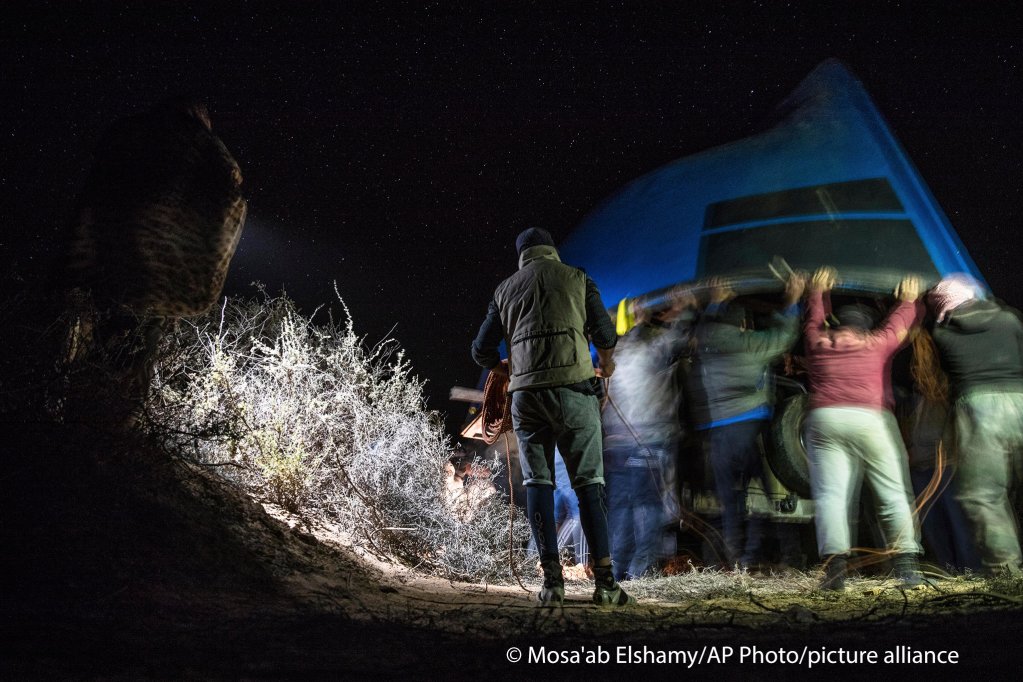 Although some smugglers buy boats from fishermen at the port, some have also turned to other means: According to AP, local carpenters are commissioned by the smugglers to build the boats, and they have moved away from the shores of the fishing villages around Dakhla and into the desert to build -- and hide -- their boats there. This way they avoid attracting attention from the authorities. When the time comes that a boat needs to be sold, it is moved to the shore -- typically during the night.
An unearthing of such a migrant boat in a remote part of the Sahara desert was witnessed by AP. Smugglers, accompanied by handymen, drove to a meeting point where the men found a white tent and a young boat-builder -- and unearthed a large boat.
Just as they prepared to head back, the smugglers reportedly received a message about police "movement" and were told to leave the boat. Within minutes, the vessel was deep beneath the sand again -- and the tent and equipment gone, AP writes.
The crossing to the Canary islands: Death and destitution
The journey to the Canary Islands can take up to four days, during which the migrants have little to no food available and very little water, if any, according to migration agencies. They typically arrive in terrible shape -- if they make it to the islands at all. And even once the reach the Canaries, they often end up being stuck there without access to work, especially if they're Moroccan nationals.
At least 600 people are assumed to have died or disappeared while trying to make the journey from northwestern Africa to the Canaries, according to the IOM's Missing Migrants Project. At least 109 of those people reportedly left from Dakhla or were found near Dakhla.
The actual number of deaths could be much higher -- the whereabouts of another eight missing boats with 355 people aboard are still under investigation; many boats are lost at sea without a trace.
But it's not just this particular sea route, which the EU's border agency calls "the most dangerous migratory route in the world," that harbors danger for those embarking on their journeys here: It is unknown how many people have perished in the vast expanses of the Sahara Desert trying to make it to a place like Dakhla from where they were hoping to leave Africa behind.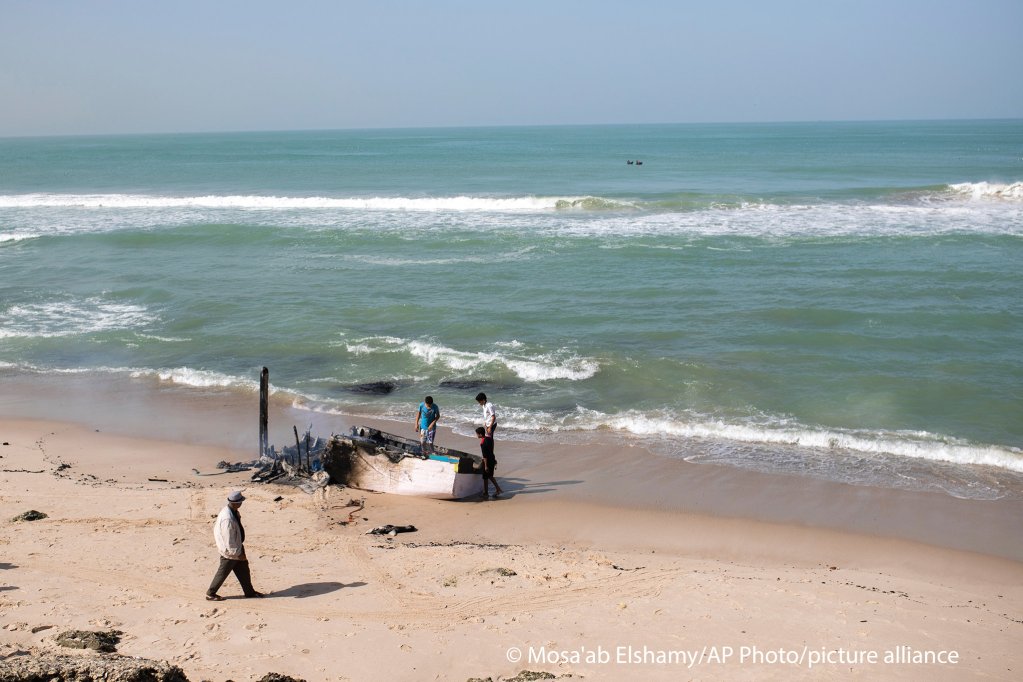 A political gambit
Irregular journeys to Europe dropped overall in 2020; however, the Canary Islands witnessed a significant rise, with roughly 23,000 migrants arriving there in the past 12 months. This made Spain the main point of entry for migrants trying to reach European shores last year, according to official figures, taking the limelight from countries like Greece and Italy, which have been on the front-line of irregular migration to Europe in previous years.
The Spanish government has tried to introduce measures against this influx, boosting aid to Morocco in hopes of driving down irregular migration. In response, Moroccan authorities have increasingly been cracking down on such journeys, using police helicopters and searchlights. Moroccan police said they have prevented nearly 10,000 migrants from crossing to Europe last year.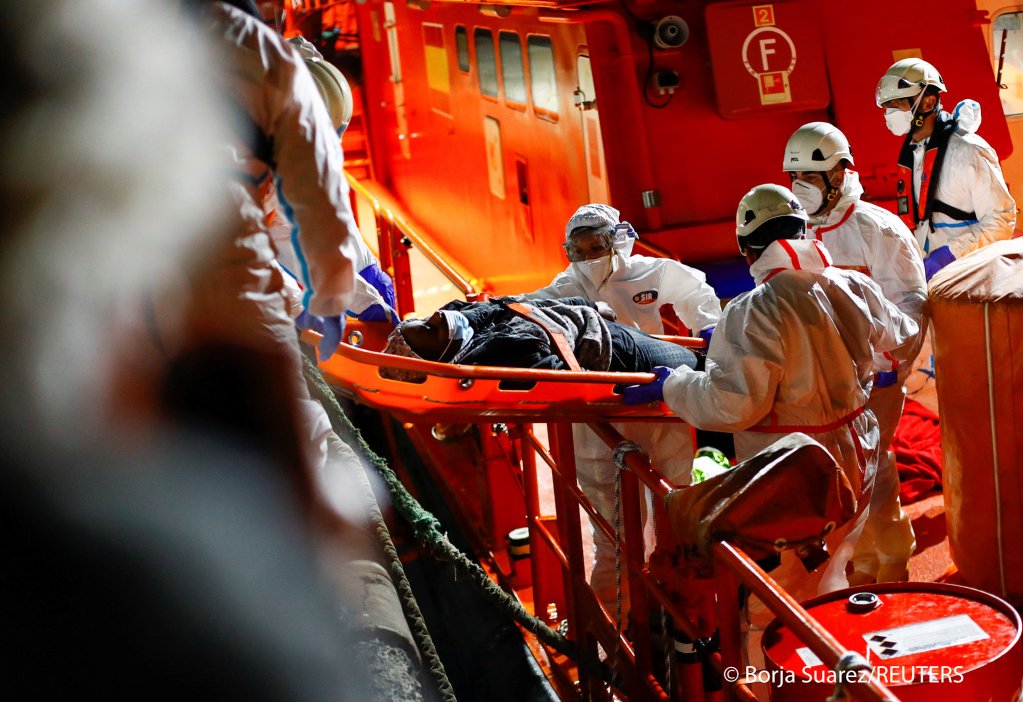 Read more: French priest to receive peace award for helping migrants in Morocco
But there's also another motivation at play: for decades, the Western Sahara has been trying to break away from Morocco. The area became Moroccan territory between 1976 and 1979, but the so-called Polisario Front movement has been fighting for independence for over three decades.
A boost in economic activity in this region financed through irregular migration would only strengthen the political tension -- which the government in Rabat feels is a thorn in its side.
Unseen dangers
In addition to those departing to the Canaries from Morocco's Western Sahara region, there are dinghies and boats that also depart from the shores of West African countries like Guinea, Gambia and Mauritania, travelling distances of between 1,000 and 2,000 kilometers at sea. In a bid to curb this trend, the Spanish government has also sent officials to Senegal last year to discuss how to stop the crossings.
But trying to deter people from taking such risks is not only a diplomatic conversation to be had between governments; amid a global economic crisis following the COVID-19 pandemic, people across the African continent are on the move, trying to find opportunities elsewhere.
Hundreds of people will still attempt the perilous journey. There have already been six deaths recorded so far in 2021 on the route to the Canary Islands; the most recent was the case of a boy who had drowned.
This article is based on a feature by AP