The Danish prime minister wants to see an end to asylum requests in the country. The Social Democrat leader made the comment in Parliament, reinforcing Denmark's restrictive stance on immigration.
Denmark last year saw the lowest number of asylum seekers since 1998, with 1,547 people applying. On Friday the prime minister, Mette Frederiksen, told Parliament that she wants no asylum seekers at all coming to Denmark.
"We cannot promise zero asylum seekers, but we can set up that vision, as we did before the elections," Frederiksen said. "We want a new asylum system, and we will do what we can to introduce it."
The drop in asylum applications last year, due in part to the COVID-19 pandemic, brought the number to less than ten percent of the 21,316 applications in 2015. That figure was already low compared with neighboring Sweden, where around eight times as many people applied for asylum during the peak in 2015.
Also read: More migrants leaving Denmark
'Second half' underway
Denmark, a country with a population of just 5.8 million, has long had a policy of discouraging people from seeking asylum. The minister for immigration and integration, Mattias Tesfaye, told the Danish tabloid newspaper Jyllands-Posten that the drop in asylum applications reflected the beginning of the "second half" of the country's migration policy.
Tesfaye was also recently quoted in the paper Politiken, saying that he believed the decline in migrant arrivals was due to the fact that Denmark's strict immigration policy had made it a less attractive destination.
He also said that the government would fight the "anti-democratic values" that many immigrants from Muslim countries practice in Denmark.
In Parliament on Friday, Prime Minister Frederiksen said that politicians in the past had made it too easy for foreigners coming to Denmark, Politiken reports. "We need to be careful that not too many people come to our country, otherwise our social cohesion cannot exist," she said.
In 2017, as leader of the Social Democrats, Frederiksen presented a plan to send "non-Western" migrants back to so-called reception centers in North Africa and the Middle East.
Also read: Danish PM proposes asylum camps outside the EU
In September, the Danish government appointed an ambassador for migration to speed up the creation of one or more migrant camps outside the European Union, as part a new European asylum system.
Former minister facing impeachment
Denmark's former immigration minister, Inger Stojberg, is meanwhile facing impeachment for illegally ordering the separation of underage couples seeking asylum.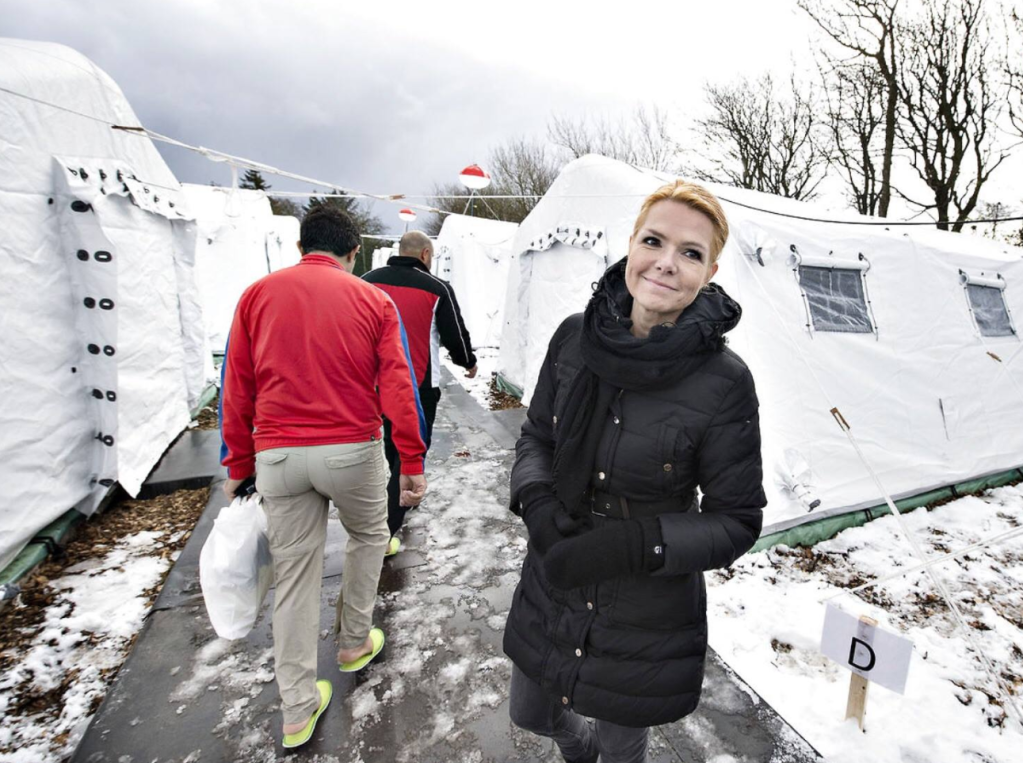 The center-right politician, who was minister from 2015 to 2019, says her aim was to stop child marriages and to protect girls at risk. The impeachment trial would be Denmark's sixth in more than 170 years and the first since 1995.
The "child bride case" started when a Syrian couple complained to the Danish ombudsman in 2016 after they were placed in separate asylum centers. 22 other couples were also separated under the then minister's order.
Under Danish and human rights law, each couple must be assessed individually. An investigation concluded in December that the order to separate all underage couples indiscriminately was "clearly illegal" and in breach of human rights.
Stojberg is known for a number of controversial policies, including a proposal to hold foreigners facing deportation after being convicted of criminal offenses on a small Danish island. The plan was later abandoned by the current government.
With afp, Reuters