The British government says its priority is providing sanctuary to those in dangerous conflict zones post-Brexit. Effectively, this means that unaccompanied children without relatives in the UK no longer have a safe passage to Britain, say campaigners.
Now that the UK has left the EU, lots of government policies are being reconsidered: among them, resettlement and asylum.
Already in autumn 2020, the Home Secretary (Interior Minister) Priti Patel said that she would reform the asylum and immigration system, making it firmer and fairer. Now, the government says that its priority is transferring unaccompanied children direct from conflict zones, rather than other EU countries that are already considered safe.
Effectively, that means that unaccompanied children on the Greek Islands or waiting in Calais may find it more difficult, or even impossible, to arrive legally in the UK.
'Protecting vulnerable children a key priority'
"Protecting vulnerable children is a key priority for the Government," said UK Home Office and Justice Minister Chris Philp last week.
Philp was responding to a question from Alex Sobel, the Labour Shadow Minister for Digital Culture and Sport, who asked what steps the UK government was taking post-Brexit to to help relocate unaccompanied children in the refugee camps on the Aegean Islands.
Philp explained that in 2019 the UK had received "more asylum applications from unaccompanied children than any country in the UK." That was about 20% of all reported claims from unaccompanied children made in the EU and the UK, he said.
The minister said that England is currently caring for 5,000 unaccompanied children but that this undertaking has placed significant pressure on local authorities. He said that the government had therefore decided to "focus on ensuring that we can care for those who are already here before we agree to taking more children."
Safe passage to the UK more difficult
For unaccompanied children in EU member states, who have no relatives in the UK, the passage to Britain has just become more difficult. "Responsibility for asylum seekers and refugees in EU Member States lies with the authorities of the safe EU country in which they are present, in accordance with their international obligations," said Philp.
Since Brexit, the UK is no longer bound by the Dublin Regulation, which means that asylum seekers are asked to apply for asylum in the first EU country in which they arrive. For unaccompanied children seeking asylum with relatives in the UK, things are a little easier.
But it looks like the UK government is now concentrating on "resettling vulnerable refugees direct from dangerous conflict zones rather than those who have often paid people smugglers to reach other safe European countries," Philp said.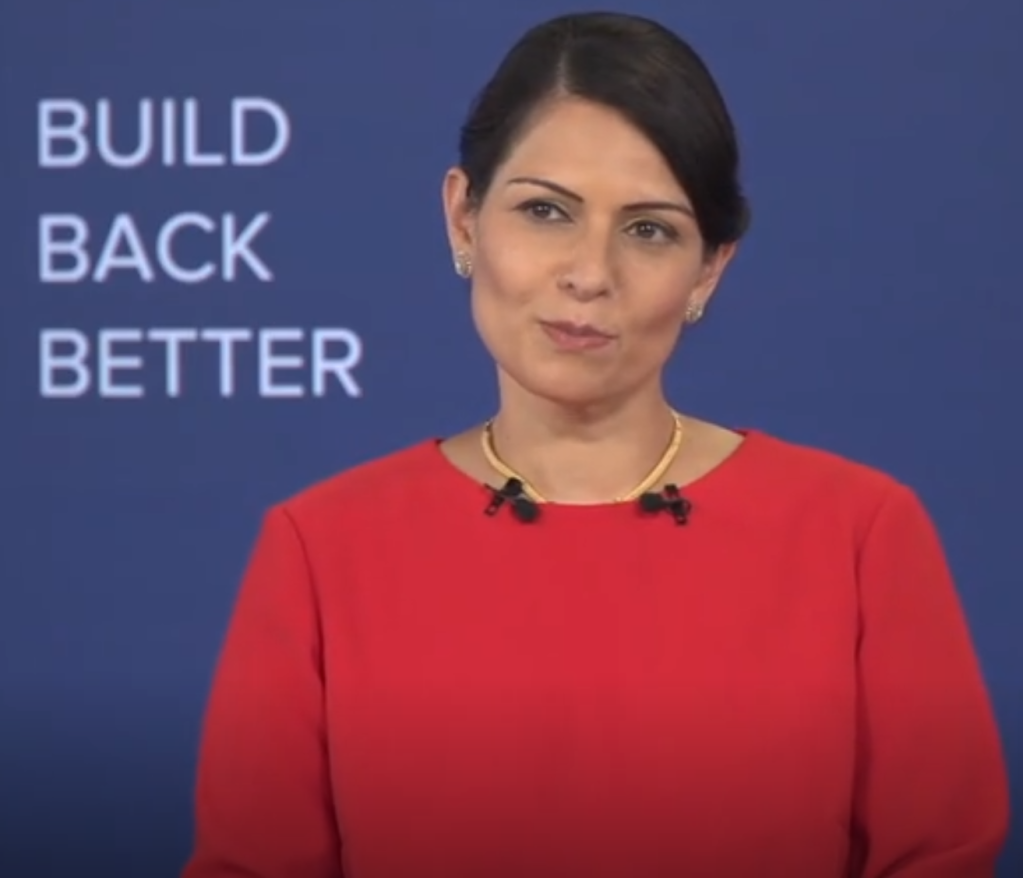 'Pull factor'
Philp said that allowing resettlement from safe European countries would "create a pull factor, whereby migrants are incentivised to undertake dangerous and illegal journeys to places like Greece in the hope of them being resettled elsewhere in Europe."
Nevertheless, he said his government's recent figures indicate that "the UK is currently looking after more unaccompanied asylum seeking children than any other European country, including Greece."
'Turning its back on vulnerable youngsters'
The Independent newspaper in the UK reported that the UK government was "turning its back on vulnerable youngsters in need of protection."
The paper referred to an amendment passed by David Cameron's Conservative administration in 2016 known as the Dubs Amendment, which required the government to relocate vulnerable asylum-seeking children from Europe.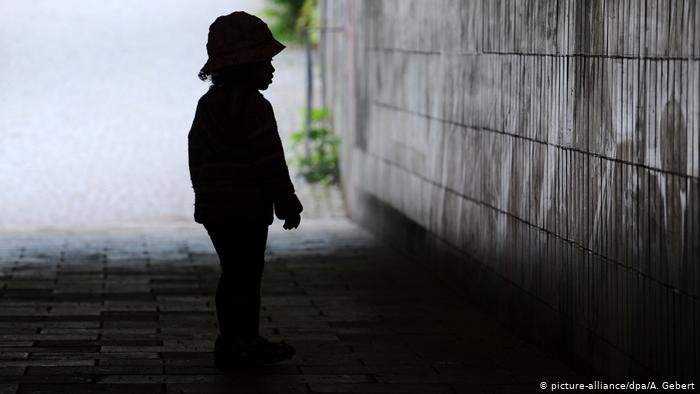 The Dubs Amendment was supported by many agencies, including several beneficiaries of the Kindertransport in the Second World War, which allowed Jewish parents to send their children to the UK to save them from the Nazi regime in Germany.
The Dubs Amendment
When Lord Alfred Dubs introduced his scheme, he hoped to be able to offer 3,000 child refugees a place in Britain. The Independent reports that the scheme was then capped at 480 places, and that that quota was filled by May 2020.
Since then, groups of cross-party MPs, including several Conservatives, as well as various NGOs supporting refugees and asylum seekers, have been pushing the government to introduce a new, similar scheme.
On Human Rights Day in December 2020, 75 MPs signed a letter to the Home Secretary calling on her to "address the urgent situation faced by child refugees in Greece," reported Forbes magazine. 25 UK councils offered places for child refugees, totalling 1,440 places.
The letter was organized by Josie Naughton, the founder of pro-refugee charity Choose Love. She said at the time, according to the Independent, that if the UK continued to shut down legal routes into the country it would "push people into the arms of human traffickers and smugglers."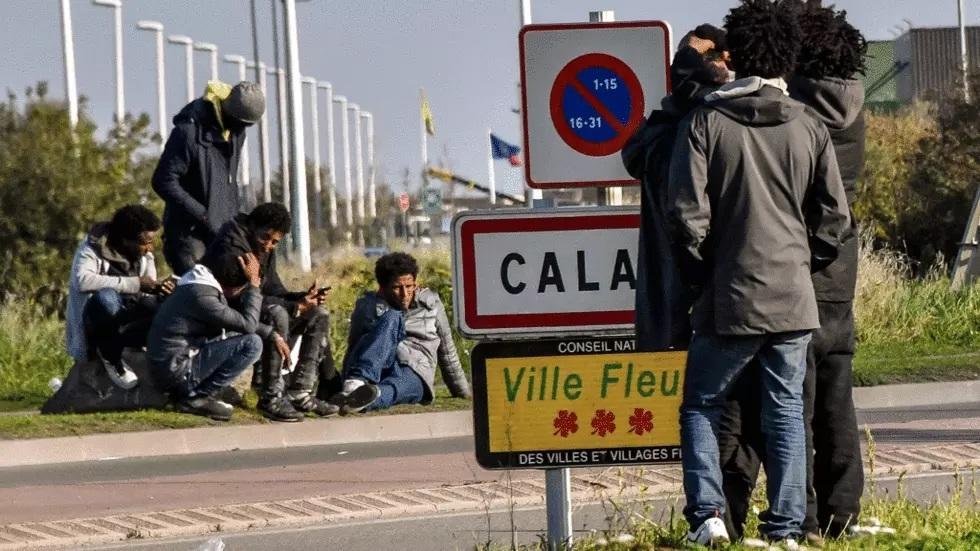 '288 lone minors in France' hope to reach Britain
Charities operating in northern France told the Independent that in their area there are an estimated "288 lone minors who are hoping to reach Britain but do not have relatives in the country."
The Independent reports that the UK's resettlement policy is currently "up in the air." New guidance was published by the Home Office on December 31, 2020.
According to UNHCR resettlement figures, in 2020, the UK accepted a total of 1,904 refugees (not just children) through UNHCR schemes. The majority of those refugees came originally from Syria, with the second-largest group having been born in Somalia.
'Bitterly disappointing'
Lord Dubs told the Independent newspaper that he found the UK government's response to Alex Sobel's question "bitterly disappointing but I'm afraid not totally surprising." He said that this new direction was "part of a chain of events that's making things harder for refugees."
Lord Dubs also said he thought that children would be tempted to get in touch with traffickers "and try and get to the UK in the most dangerous way possible, risking their lives." He said it shouldn't matter whether Britain was still in the EU, but that it should still "play [its] part in sharing responsibility for these kids."
The chief executive of Safe Passage International, Beth Gardiner-Smith, echoed his sentiment, telling the Independent that there are "children alone in Europe […] sleeping rough in the snow, in derelict buildings and tents in overcrowded camps." She said that just because Britain had left the EU, it shouldn't mean that "we must turn our back on these children."